Design
Interesting Plants for Entryway Pots
These options read well from a distance and bring attention to important parts of a design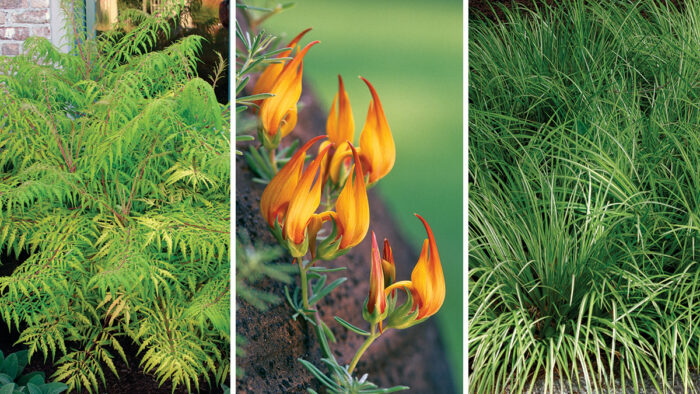 Silver and gold foliage are fantastic in their ability to make a container combination shine, especially in entry combinations that need help emphasizing details from a distance. Silver plants make blues and purples look a bit bluer, and gold foliage offers a little warmth to cool-color schemes. Both read well from a distance and, just like a highlighter, bring attention to important parts of a design, often acting as a backdrop for a dramatic dark leaf or adding emphasis to a container's edge. Whatever the use, silver and gold plants are important tools for maximizing a container design's potential.
Gold
---
Golden creeping jenny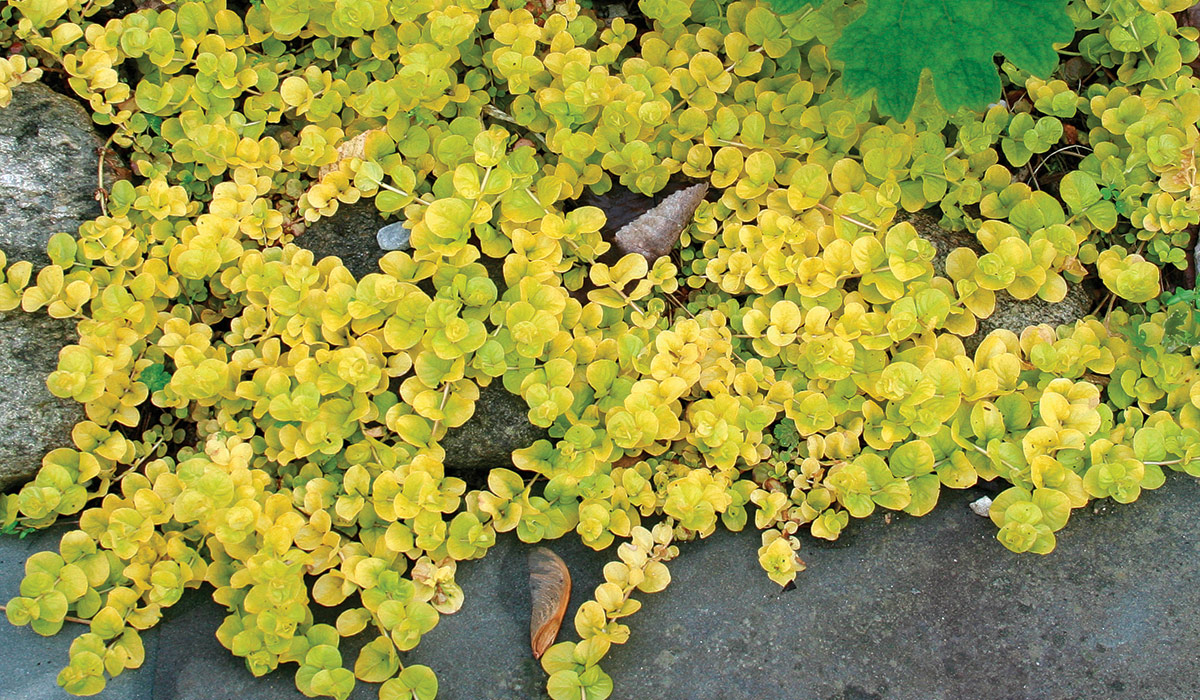 Name: Lysimachia nummularia* 'Aurea'
Zones: 4–8
Conditions: Full sun to partial shade
Like a favorite black belt that complements every item in your wardrobe, golden creeping Jenny seems to go with everything and offers a practical starting point for many combos. Its chains of trailing foliage ele­gantly spill over the edge of containers as if they were liquid. Plus, it can handle almost any lighting situation.
'Lemon Twist' plectranthus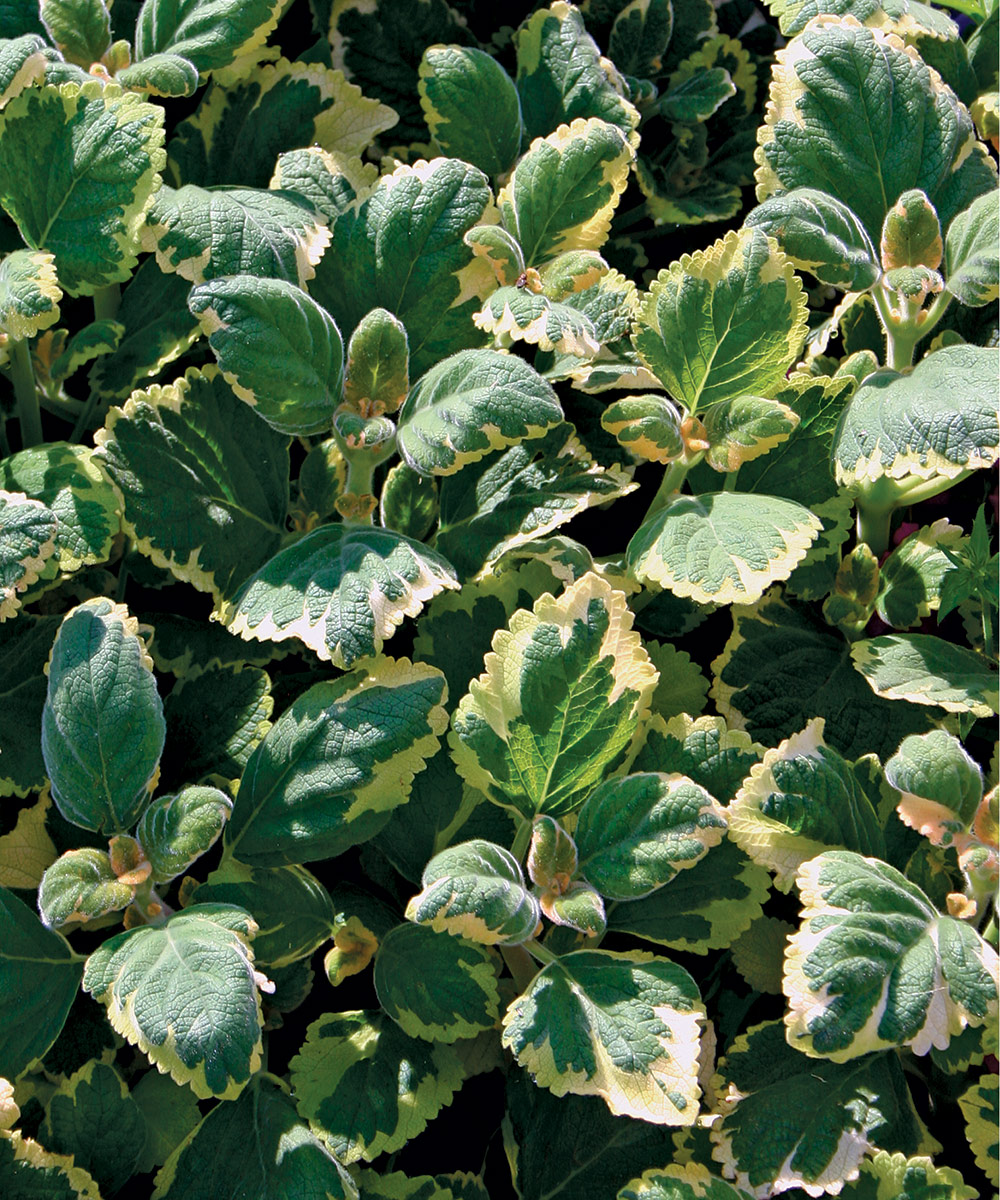 Name: Plectranthus 'Lemon Twist'
Zones: 10–11
Conditions: Full sun to partial shade
With a little heat and sun, this sturdy workhorse will easily earn its keep. The foliage can perk up even the dullest neighbors. As a bonus, its velvety leaves release a wonderful citrus scent when brushed. Because 'Lemon Twist' is a fast grower, it will benefit from pinching, which will help keep it a more compact, container-friendly size.
Tiger Eyes™ sumac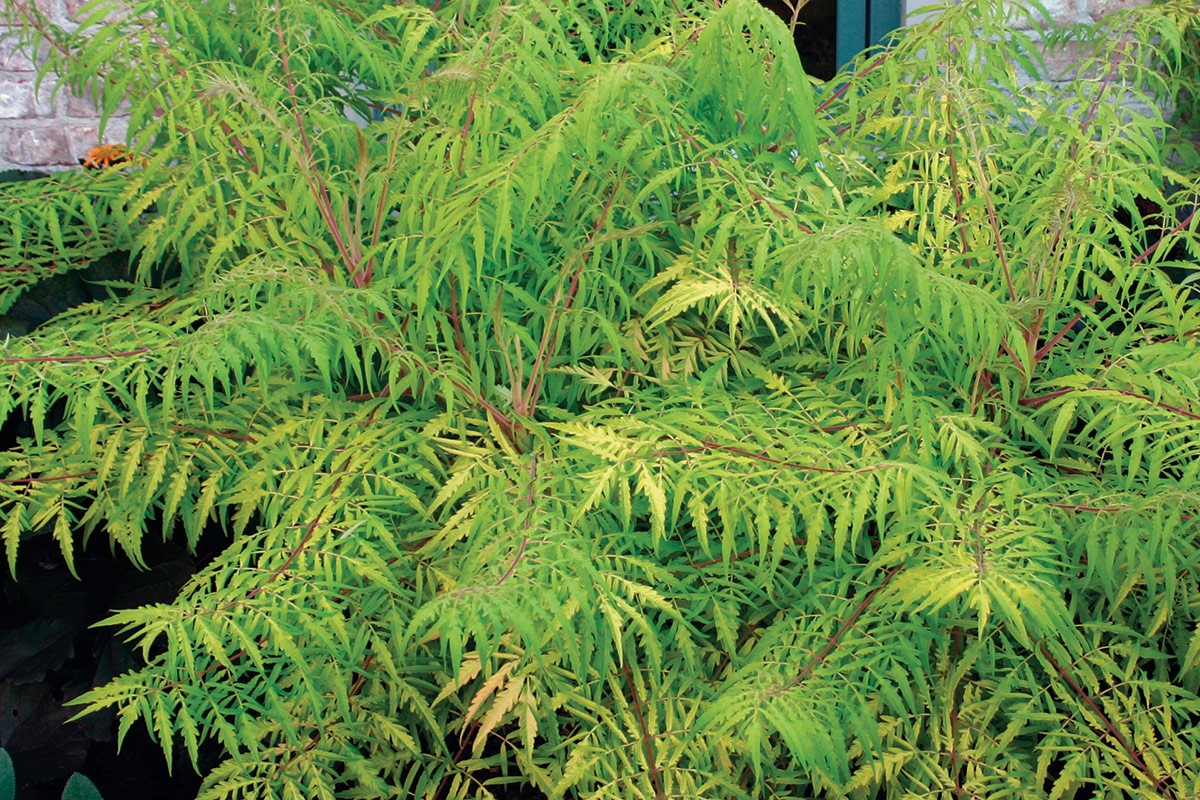 Name: Rhus typhina 'Bailtiger'
Zones: 4–8
Conditions: Full sun
Versatile Tiger Eyes™ sumac is as stunning in a container as it is planted in the garden. New growth is bronze, maturing to yellow-gold and holding this color late into summer. In fall, the elegant foliage displays shades of orange and red layered in gold. It can easily find a permanent home in the garden at the end of the season. A small plant in spring will quickly grow to become a show-stopper in your containers.
'Lime Zinger' elephant's ear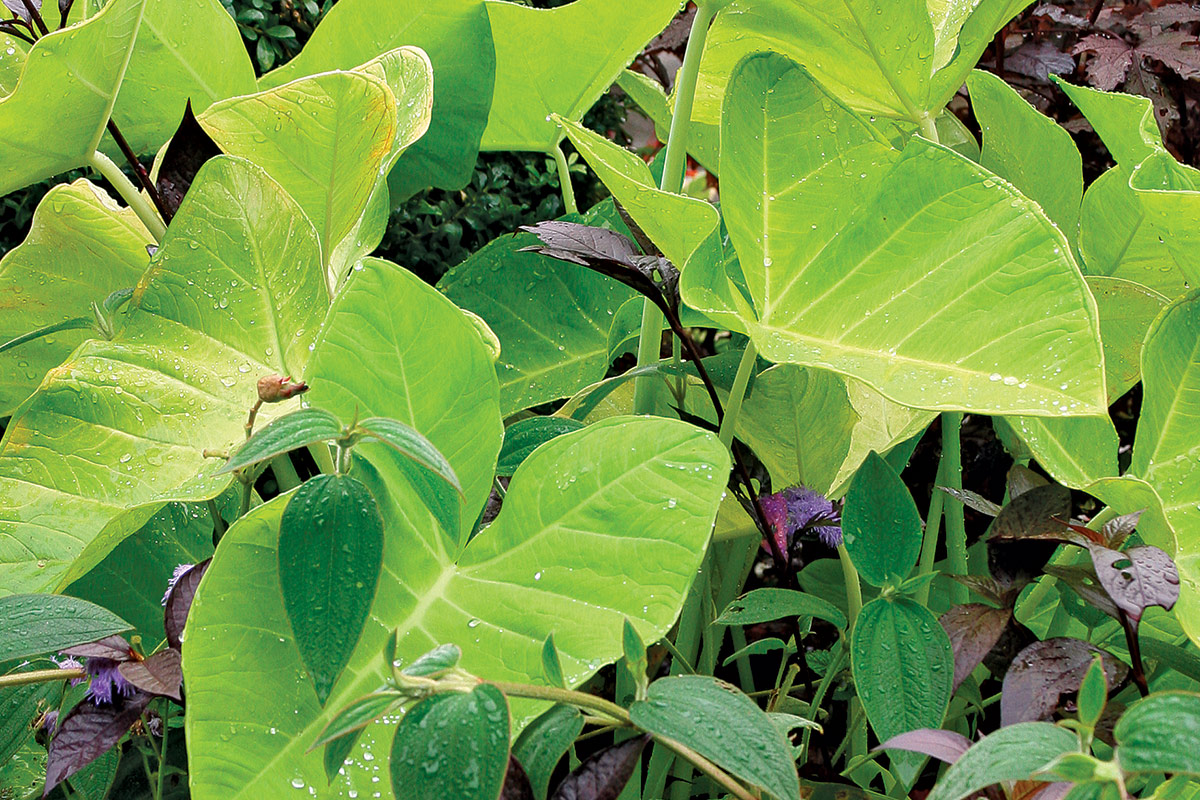 Name: Xanthosoma aurea 'Lime Zinger'
Zones: 9–11
Conditions: Partial shade
This golden girl packs a punch with its large leaves and fat stems. 'Lime Zinger' elephant's ear is best used in big containers, where its size and color will fill the starring role with ease. A little morning sun or mostly shade is best as it will scorch in too much intense light.
Golden Scotch moss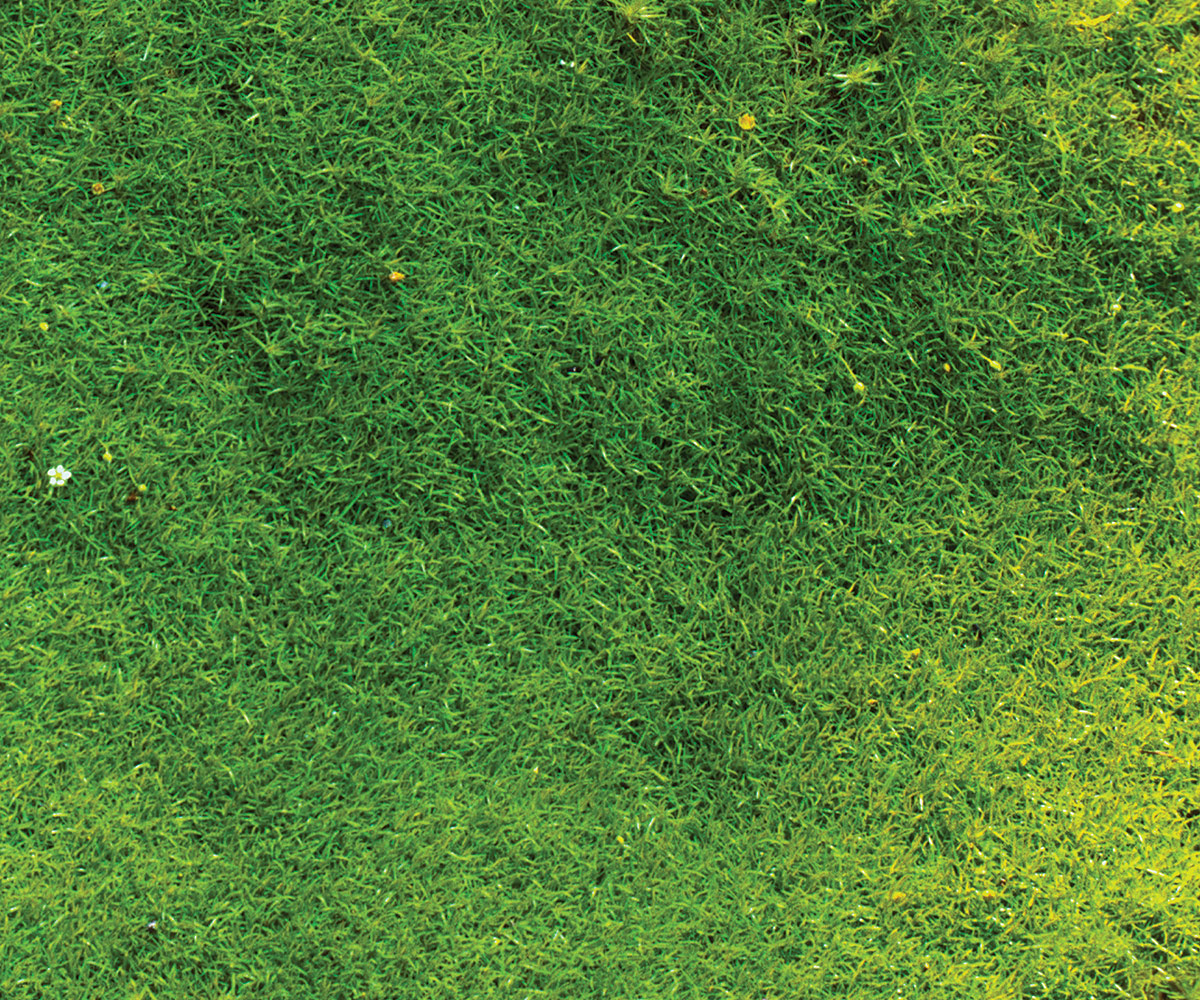 Name: Sagina subulata 'Aurea'
Zones: 4–7
Conditions: Partial shade
I love the soft texture that golden Scotch moss offers a container's edge without covering up any of the details. Although not a true moss, this imposter certainly fools the eye with its mat of tiny leaves. It likes to stay consistently moist and performs best in partial shade.
Golden dwarf sweet flag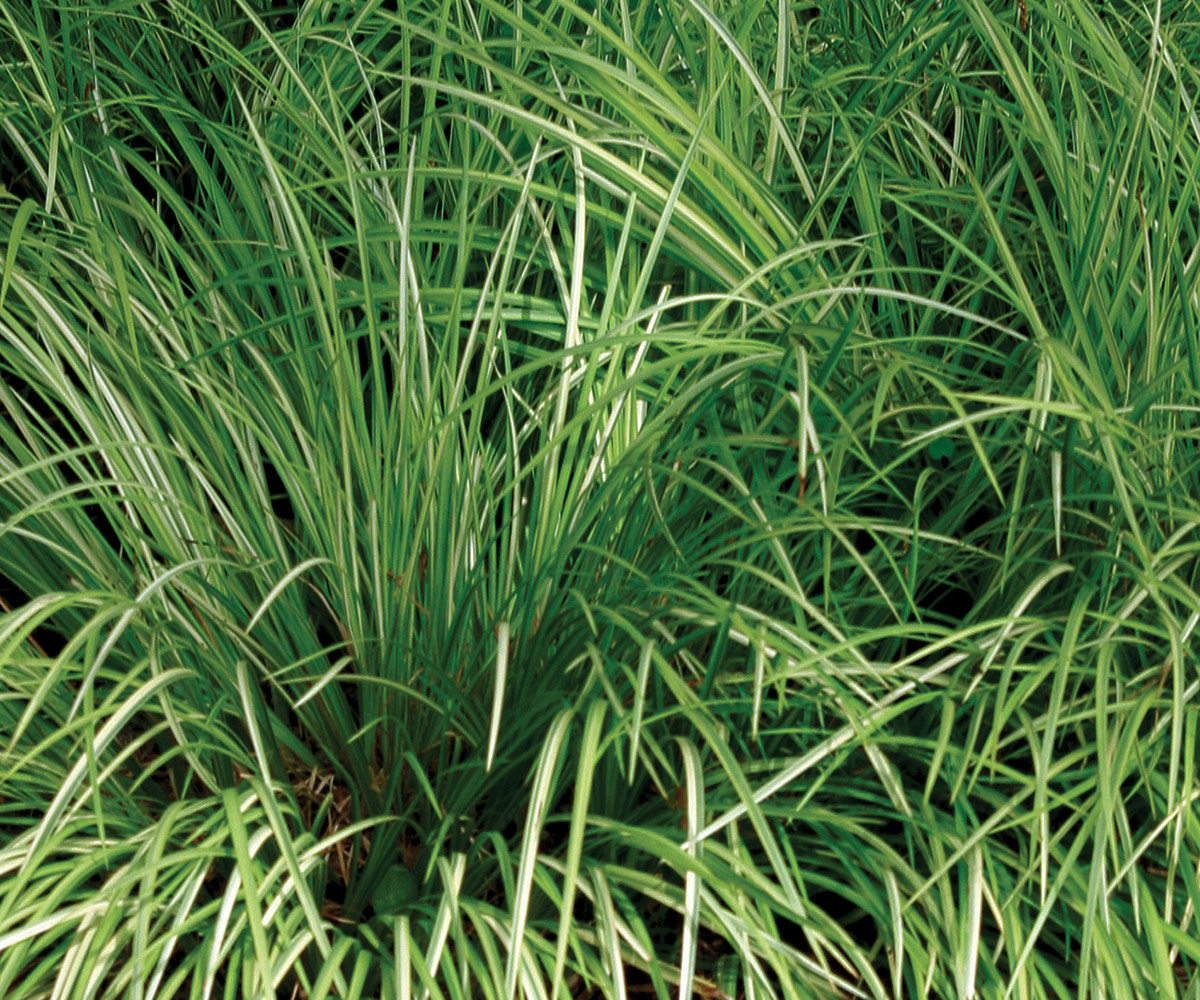 Name: Acorus gramineus 'Ogon'
Zones: 6–9
Conditions: Full sun to partial shade
This tidy sweet flag has a consistent look all season. Its fan-shaped form helps direct the eye into or out of a container design, while its slow-growing nature provides a consistent ray of gold at the base of a container without taking over the combo. Golden dwarf sweet flag is also frost tolerant, adding extra weeks of visual impact in spring and fall.
Golden Italian cypress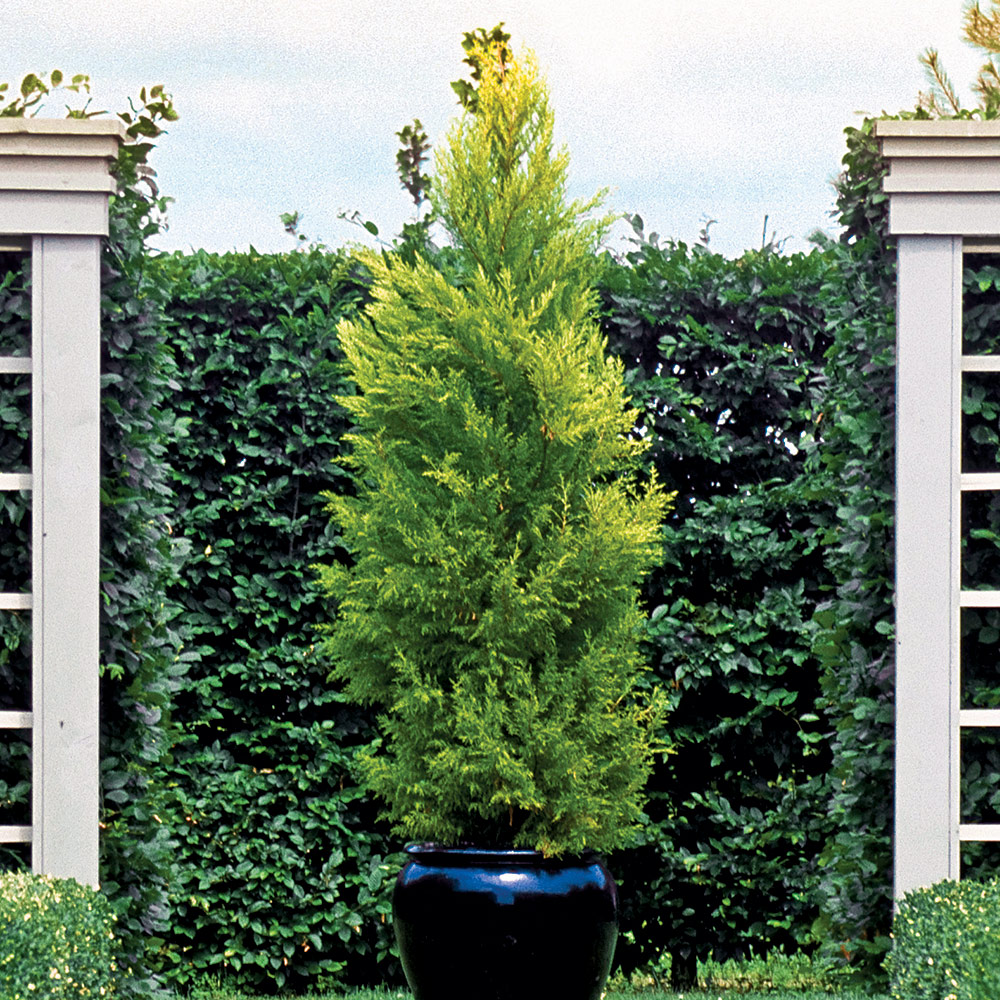 Name: Cupressus sempervirens 'Swane's Gold'
Zones: 7–9
Conditions: Full sun to partial shade
I like to capitalize on this strong vertical conifer in my containers. Recognizable for its tall, skinny form in the landscape, golden Italian cypress provides a sense of formality without taking up too much space. This variety has a warm, brassy glow, which contributes additional brightness and warmth. Added value comes with four seasons of interest, which helps justify the price tag when amortized over 12 months. In my Zone 4 garden, the plant will keep its color over winter but will not be alive come spring.
Silver
---
'Silver Falls' dichondra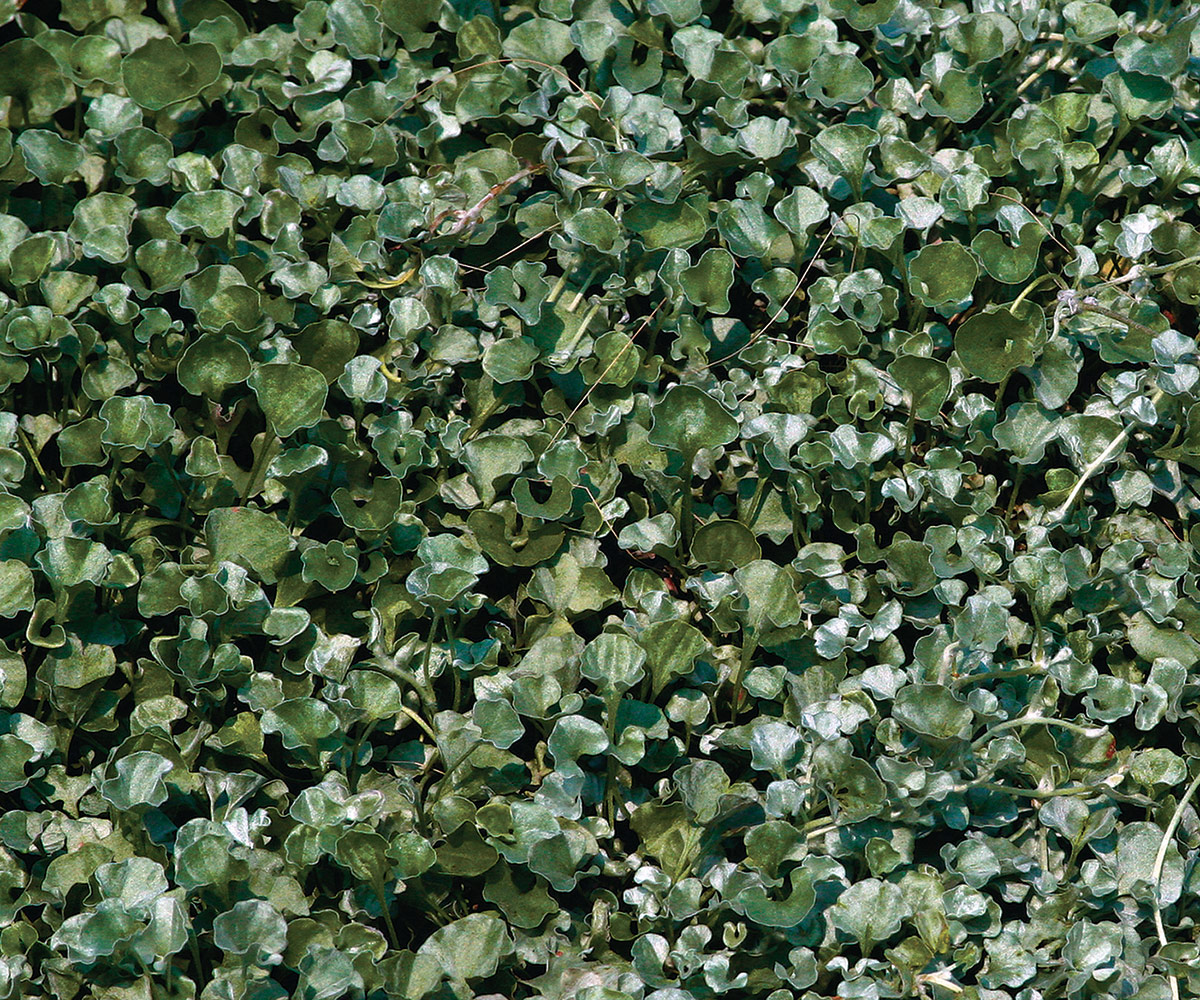 Name: Dichondra argentea 'Silver Falls'
Zones: 10–11
Conditions: Full sun to partial shade
A look-alike silver sister to golden creeping Jenny, 'Silver Falls' has nearly identical visual qualities. Trails of foliage flow straight down over the edge of window boxes, containers, and hanging baskets. The plant is extremely drought and heat tolerant. Although it tolerates partial shade, it its best silver color is in full sun.
Lotus vine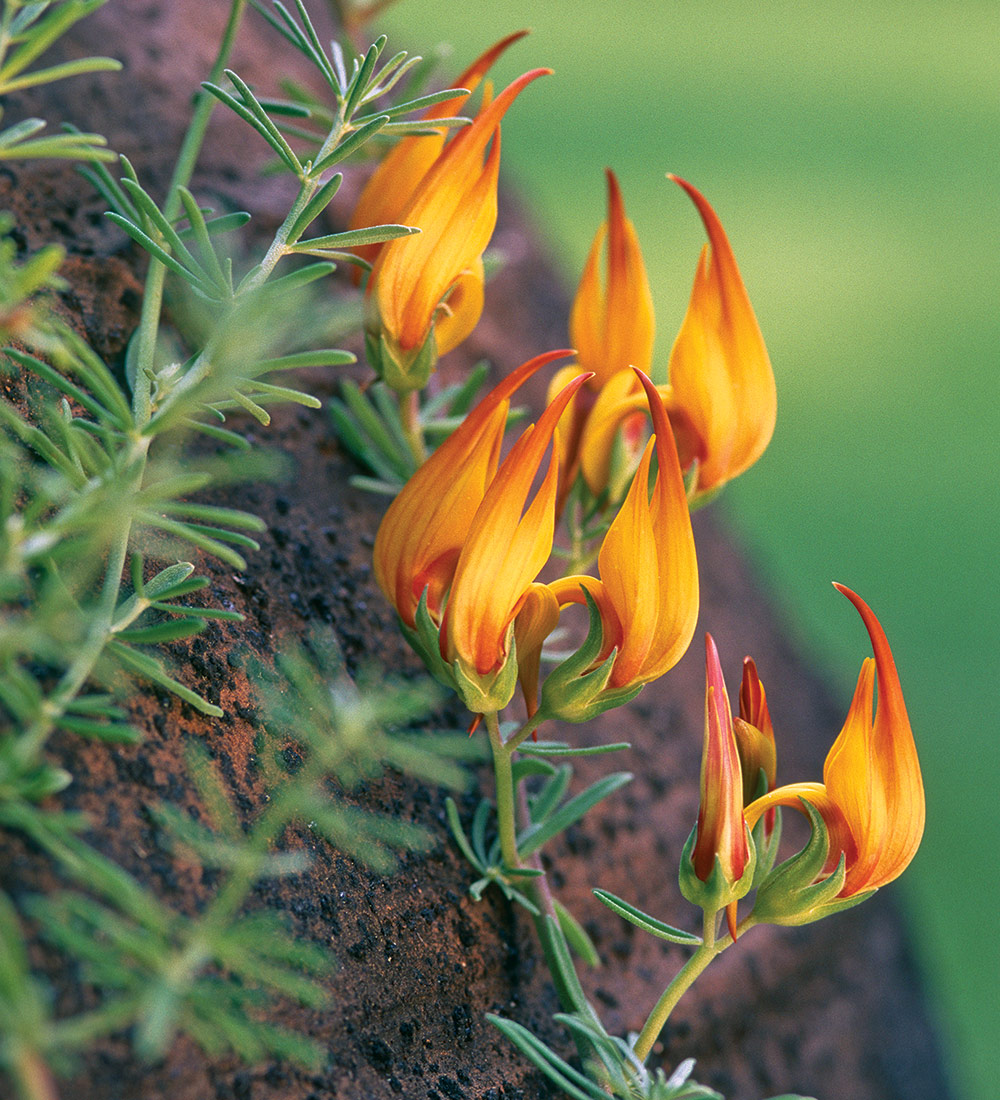 Name: Lotus berthelotii
Zones: 9–11
Conditions: Full sun to partial shade
Lotus vine's soft, needlelike foliage will gently trail over the edge of containers, offering plants with darker and coarser foliage greater definition and impact. Cool nights induce unusual lobster claw–like flowers. Although the flowers are beautiful, I grow this silver fox for its foliage alone.
Silver sage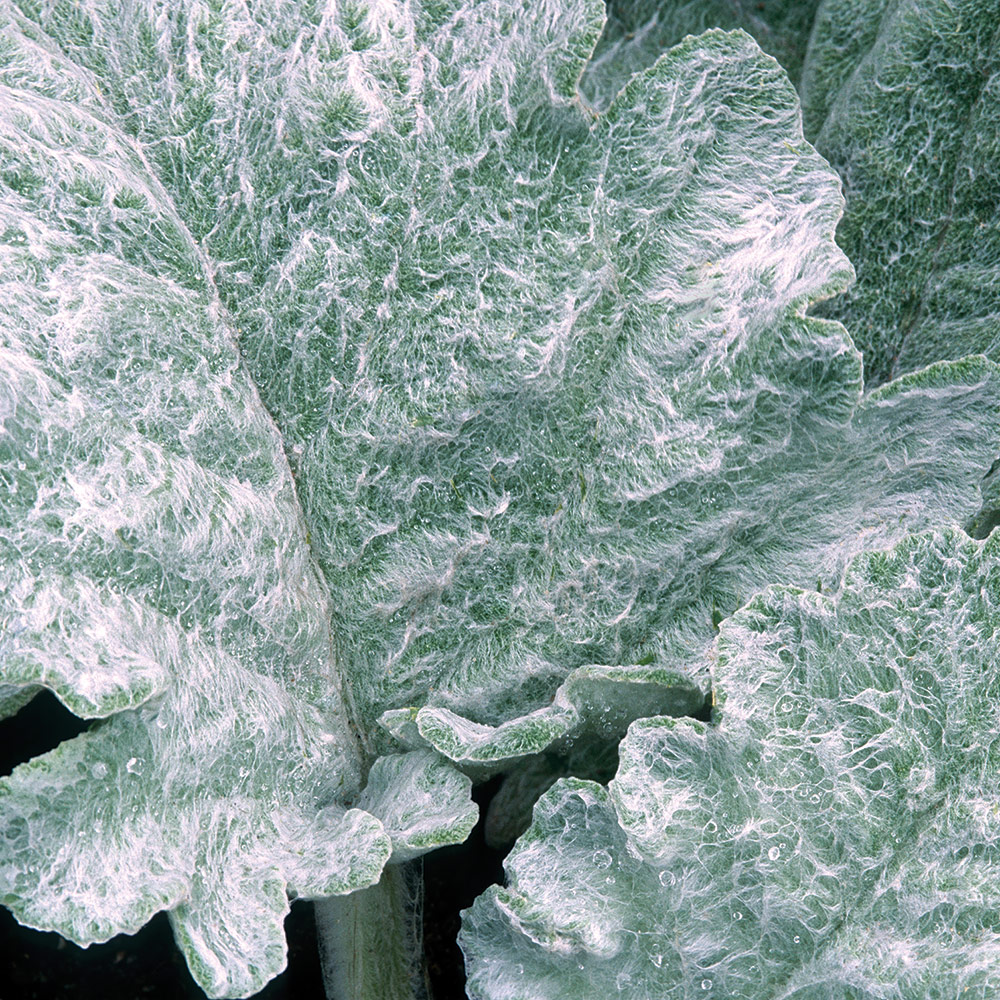 Name: Salvia argentea
Zones: 5–8
Conditions: Full sun
Think of lambs' ears (Stachys byzantina and cvs., Zones 4–8) on steroids, and you sum up the qualities of silver sage. Its large leaves give a coarse visual texture, but the velvety foliage offers physical softness beyond compare. The large rosette is enough to create impact even from afar. It is also frost tolerant, giving you extra time to enjoy its wonders.
Variegated Saint Augustine grass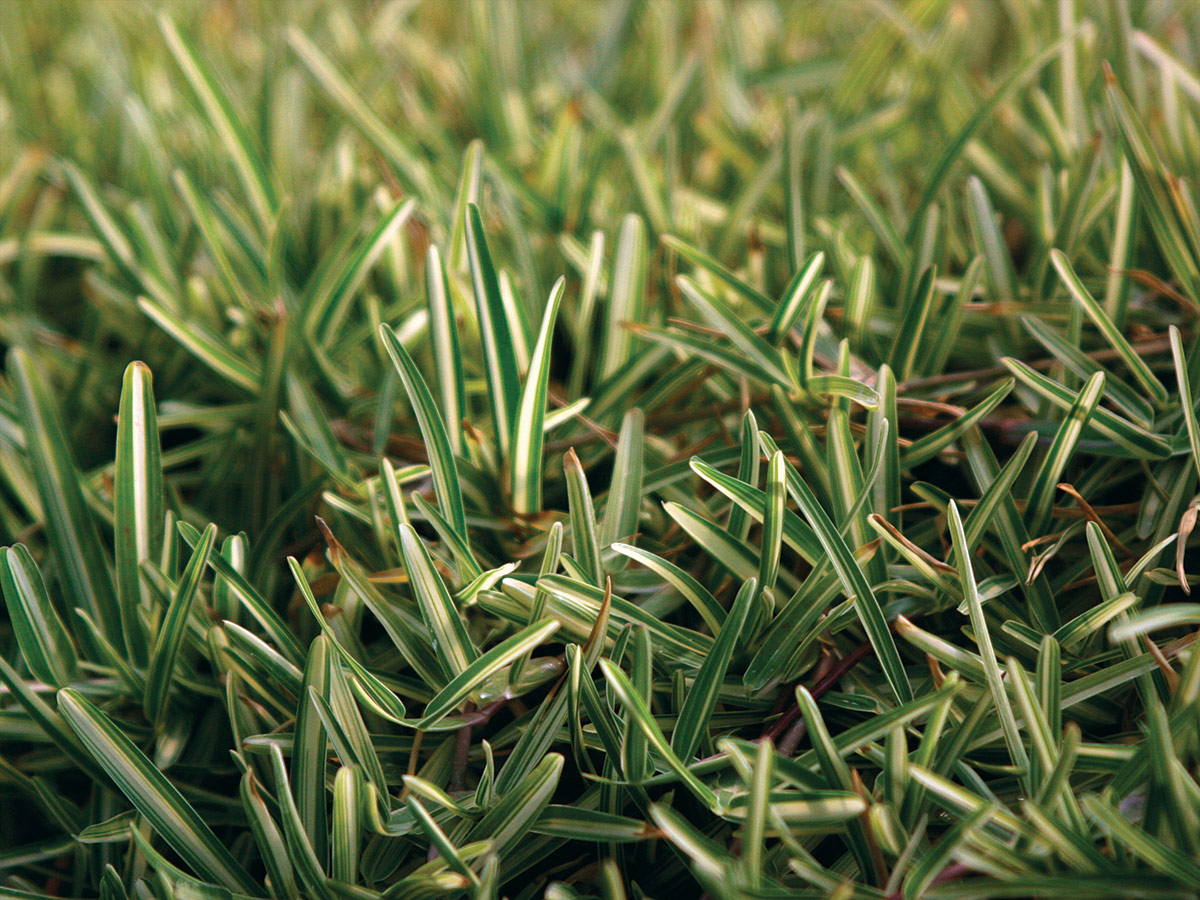 Name: Stenotaphrum secundatum 'Variegatum'
Zones: 9–11
Conditions: Full sun to partial shade
This plant, often cursed in the South for its aggressive qualities, is one of my favorite grasses for containers. The container itself prevents the plant from getting out of hand, while the vigorous runners trail beautifully over the edge of containers, window boxes, and hanging baskets. It may need a haircut now and then to keep it from taking over, but the silvery brightness and interesting form provided by the variegated leaves are worth the extra effort.
'Icicles' helichrysum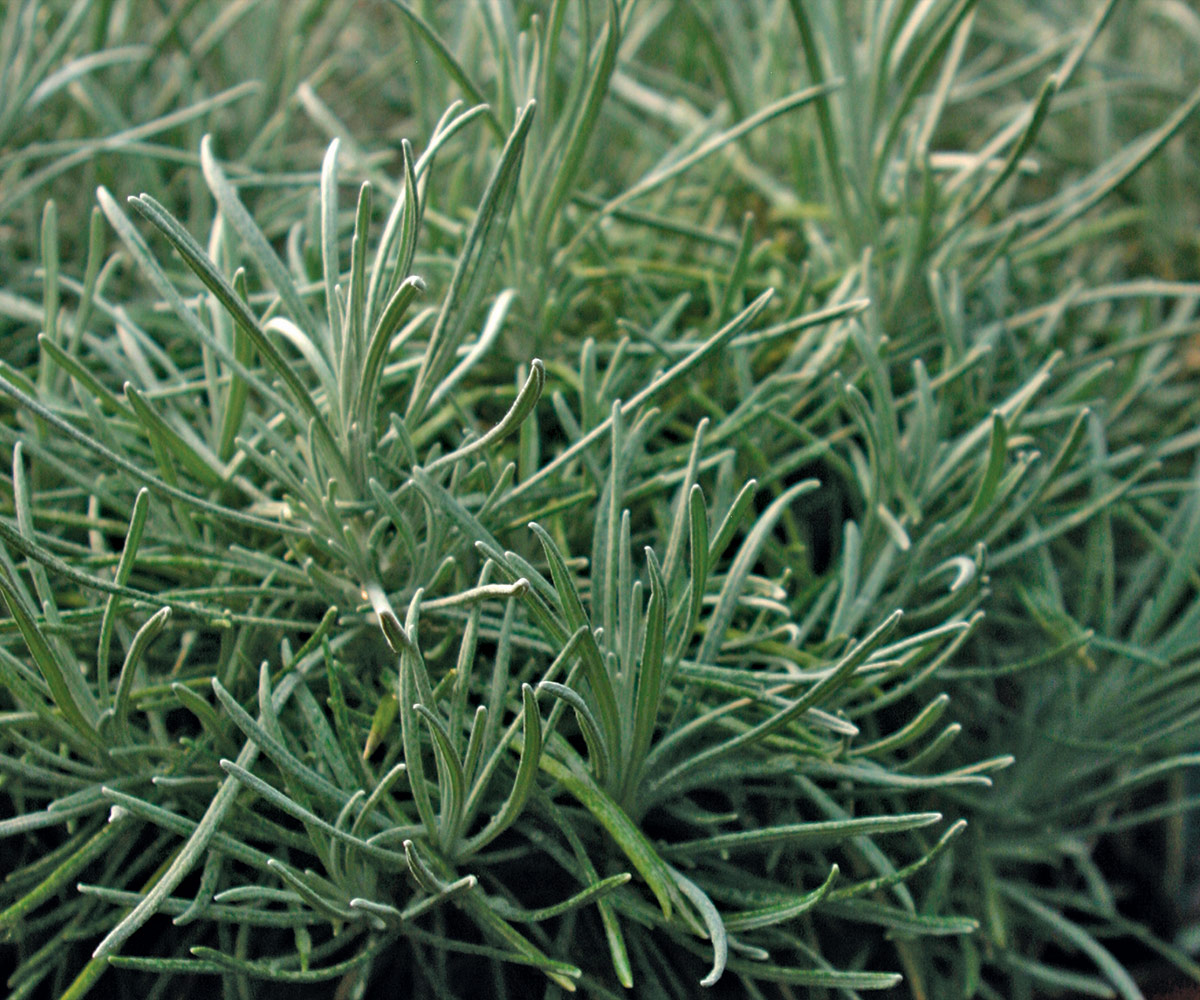 Name: Helichrysum thianschanicum 'Icicles'
Zones: 10–11
Conditions: Full sun
With soft, threadlike leaves, this upright, bushy form of helichrysum is a fantastic foil for other foliage in a container. Because of its remarkable tolerance of cold and heat, 'Icicles' will look good for three, sometimes four, seasons. This impresses me, making it a no-brainer for my pots every year.
Dusty miller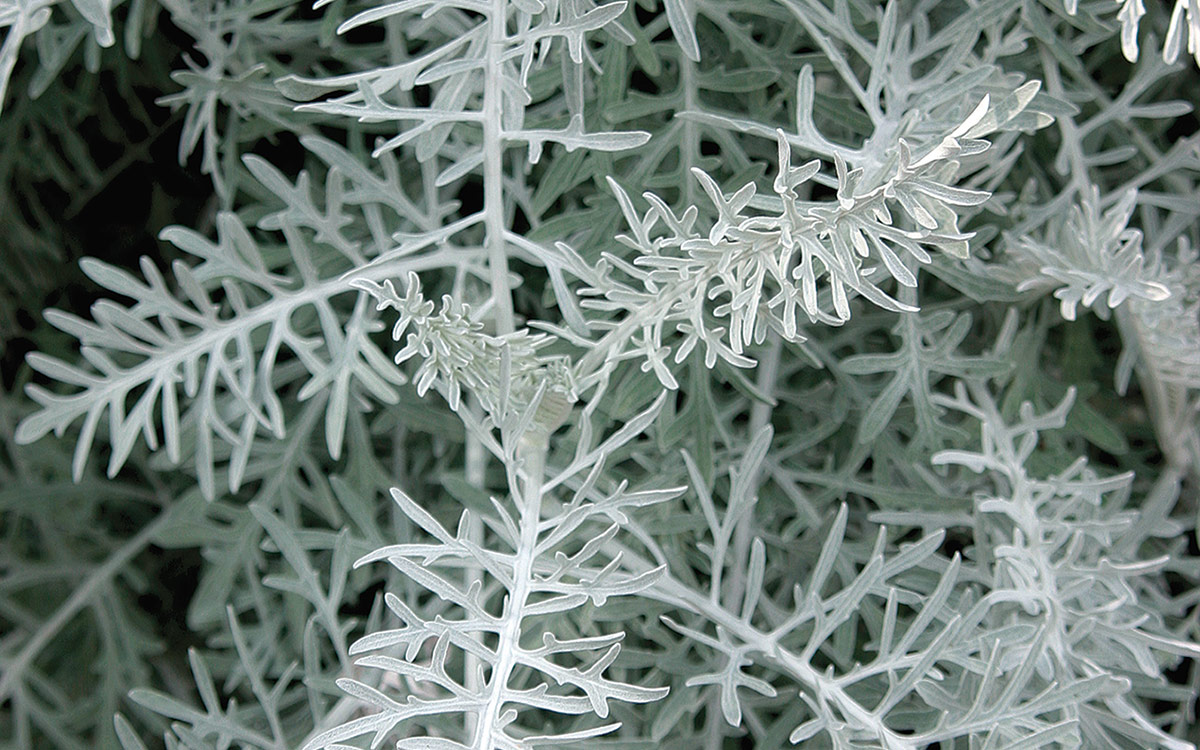 Name: Centaurea cineraria and cvs.
Zones: 7–11
Conditions: Full sun
Dusty miller is grown almost exclusively for its nearly white, fernlike foliage. This large-scale plant makes an excellent background plant, setting off the better qualities of its container companions. It is resilient and drought tolerant.
---
*Invasive alert: Golden creeping jenny (Lysimachia nummularia)
Please visit invasiveplantatlas.org for more information.
---
View Comments