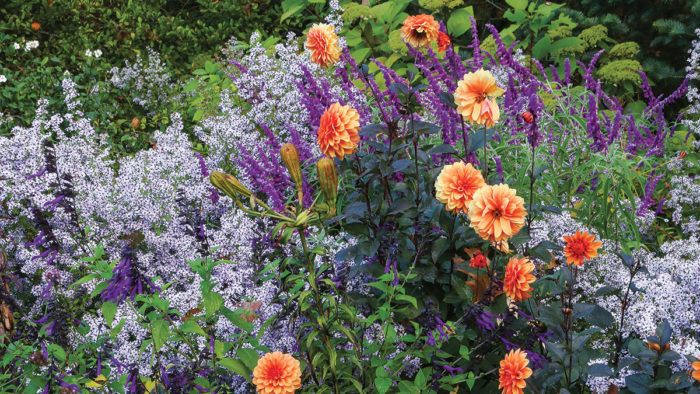 Plants come in all shapes, sizes, and colors. One of the secrets to a great garden design is to choose a color scheme and stick to it. This helps your design feel cohesive. If you pick a hue and work it in throughout the garden, it will give your garden a sense of order that is pleasing to the eye. Of course, there are benefits and pitfalls to watch out for when using any color. See the best plants in every color in this collection from Fine Gardening, and learn what to look for and what to avoid when working within your preferred color scheme.
Below you'll find plants for many of the hues of the rainbow, plus helpful tips for using them in the garden. These are great plants to choose from when creating your color scheme. Whether you love red, purple, or black, choose your hue and then design around your favorite.
Not seeing the color you want? See more about gardening with orange in Fine Gardening #183, or click here to subscribe.
More information
Learn how to combine complementary colors
Learn how to design with bold colors
---