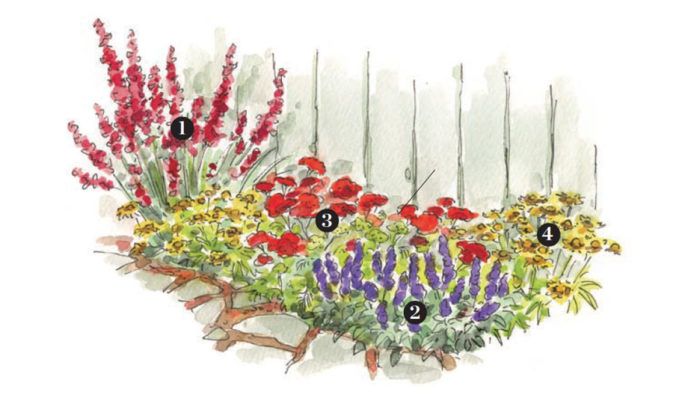 We asked gardening experts from each of our regions what their favorite seasonal combos were, and they came back with a number of plants that you will definitely want to add to your shopping list.
Classics such as clematis, sedum, yucca, and salvia all look lovely on their own, but mix things up a little and you can take garden vignettes from nice to wow. Complementary colors and textures help to add variety to garden beds and take your design to the next level.
The four plants listed in each region are ones our expert thought looked great when planted together. See the illustration for an idea of how to arrange them.
Tried it? Make sure to post a photo in the comments below!
See more seasonal combos
Inspiration for Your Springtime Nursery Shopping List
---