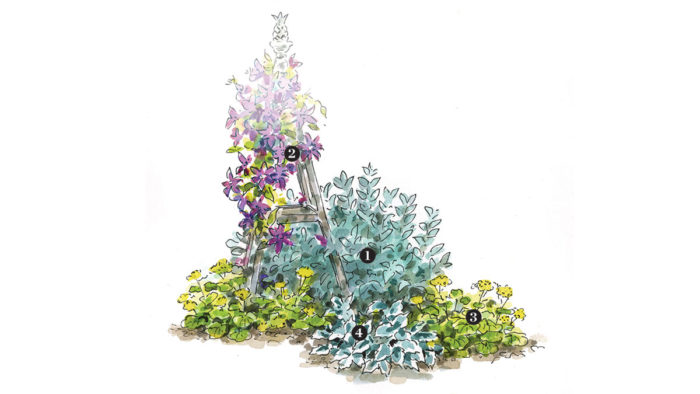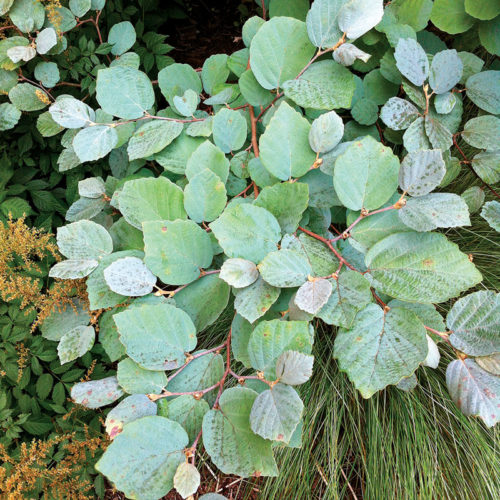 1.

'Blue Shadow' fothergilla
Name: Fothergilla
×
intermedia
'Blue Shadow'
Zones: 5–8
Size: 4 to 6 feet tall and wide
Conditions: Full sun to partial shade; rich, moist soil
Native range: Southeastern United States
For a deciduous shrub to earn a place in a small garden, it has to tick all the boxes: attractive flowers, good foliage, easy care, and a long season of interest. 'Blue Shadow' fothergilla has everything but a household name. Its season begins with green-white bottlebrush flowers that are a honey-scented pollinator favorite. Its season ends at almost the last moment before winter with fall color ranging from yellow through orange to deep burgundy. In between spring and fall, its oval leaves are the color of faded denim. Just like a favorite pair of jeans, the glaucous foliage goes with everything.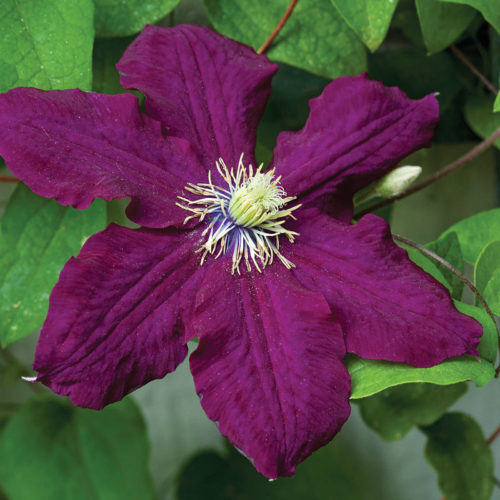 2.

'Rosemoor' clematis
Name: Clematis 'Rosemoor'
Zones: 4–8
Size: Vining 6 to 8 feet tall and wide
Conditions: Full sun to partial shade; rich, moist soil
Native range: Japan
Clematis vines are divas, requiring an engineering degree for proper pruning as well as your best spot in the sun—except at the roots, which need shade. We wouldn't bother planting the perfect root-shading partners and memorizing pruning instructions if the flowers weren't the ultimate garden bling. 'Rosemoor' is an early large-flowered type dressed from spring to fall in deep reddish-purple petals with a silvery brooch of stamens. Because it blooms on new and old stems, pruning is easy: In early spring, trim the top growth back to a healthy set of buds and/or tidy up messy overgrowth by whacking back to the lowest set of healthy buds, again in early spring.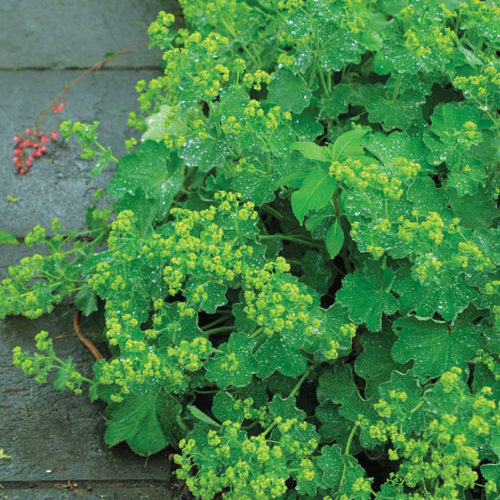 3.

Lady's mantle
Name: Alchemilla mollis
Zones: 3–8
Size: 12 to 18 inches tall and wide
Conditions: Full sun to partial shade; average soil
Native range: Southern Europe
When I was new to gardening I was captivated by the foliage of lady's mantle. This classy front-of-the-border tuft has ruffled fans of olive green leaves that catch dew and rain like beads of mercury. Later I came to appreciate the late spring plumes of tiny chartreuse flowers that bubble up from the crown, grow top-heavy, and blur the border's edges. When the flowers fade to brown, leave them to drop seeds for a second generation, or cut their stems all the way down to the crown. Come late summer, crispy foliage will want the same treatment.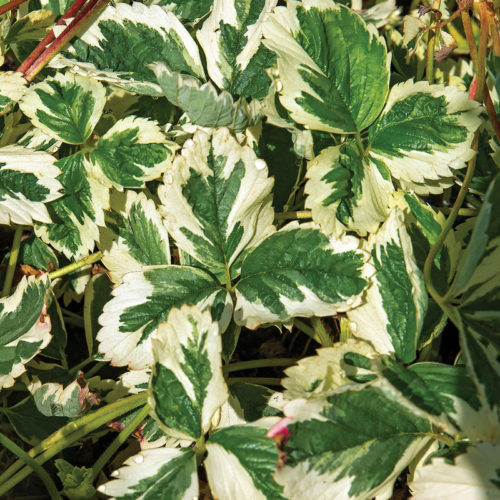 4.

Variegated alpine strawberry
Name: Fragraria vesca 'Variegata'
Zones: 5–9
Size: 4 to 8 inches tall and wide
Conditions: Full sun to partial shade; average to moist soil
Native range: Temperate northern hemisphere
Even if you never spent hours as a kid searching the lawn for snacks, wild strawberries are a sentimental symbol of life's simple pleasures. This plant's diminutive, white, late spring flowers attract every pollinator around. It doesn't take long for those stems to bow under the weight of pointed berries, hidden under the foliage. Traditionally the foliage is a boring green, but the variegated form adds a shimmer and brightness to the garden's floor and is also slightly less vigorous than the straight species.
—Kristin Green is the author of Plantiful: Start Small, Grow Big With 150 Plants That Spread, Self-Sow, and Overwinter. She gardens in Bristol, Rhode Island.
From Fine Gardening #193