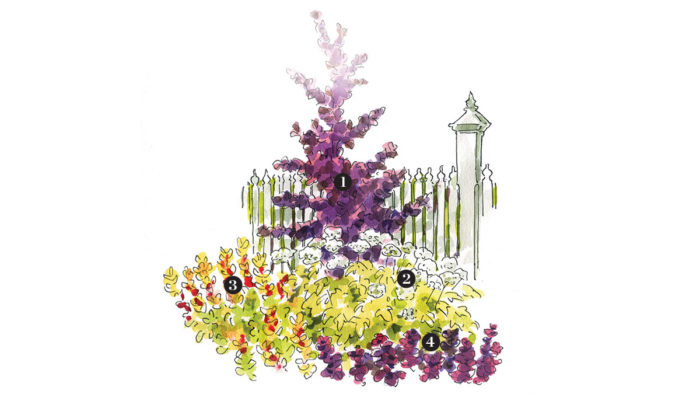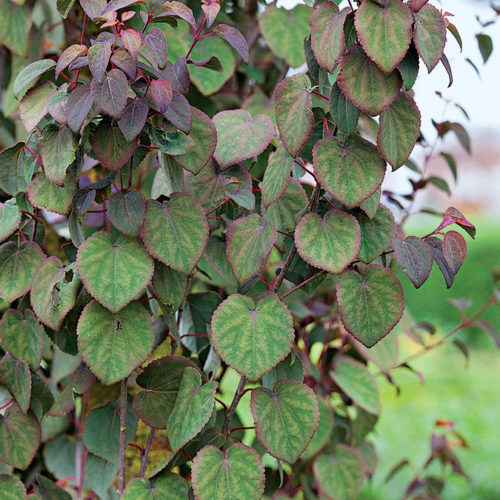 1.

Red Fox katsura tree
Name: Cercidiphyllum japonicum 'Rotfuchs'
Zones: 4–8
Size: 40 to 60 feet tall and 25 to 50 feet wide
Conditions: Full sun to partial shade; prefers rich, moist, well-drained soil but tolerates average soil and clay
Native range: Japan, China
This tree is spectacular for many reasons, including the deep, burgundy-purple spring color of its heart-shaped leaves. The foliage fades to a dusky green with the heat of summer, but in fall it brings new interest, with a fetching yellow-orange color and a sweet cotton-candy scent. This long-lived tree has a strong pyramidal form when young, and the broadening habit that comes with age makes it an excellent shade tree. It has very few insect and disease problems and is adaptable to a wide range of soils and conditions.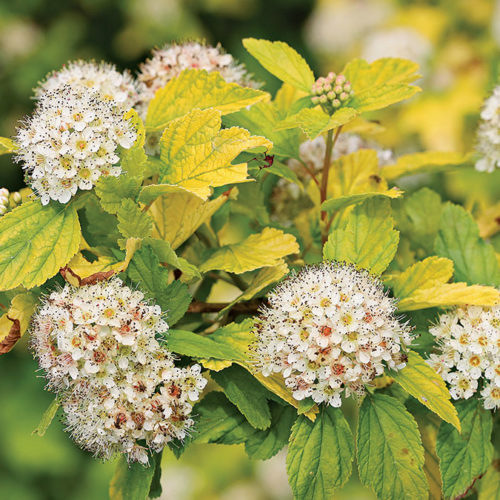 2.

Festivus Gold® Ninebark
Name: Physocarpus opulifolius 'Bert Darts G'
Zones: 3–7
Size: 3 to 4 feet tall and wide
Conditions: Full sun to partial shade; average soil but tolerates alkaline and clay
Native range: Central and eastern North America
Ninebarks are tough, adaptable shrubs, and this variety stands out to me as one of the best. Its new spring growth is a brilliant yellow-gold that doesn't fade over the hot summer, and it is resistant to foliar diseases. Showy, white flower clusters form on old wood, later transitioning to drooping clusters of reddish seed capsules. A compact form makes this selection an ideal fit for landscapes where larger ninebarks can become unwieldy. It can tolerate drought and very tough soils.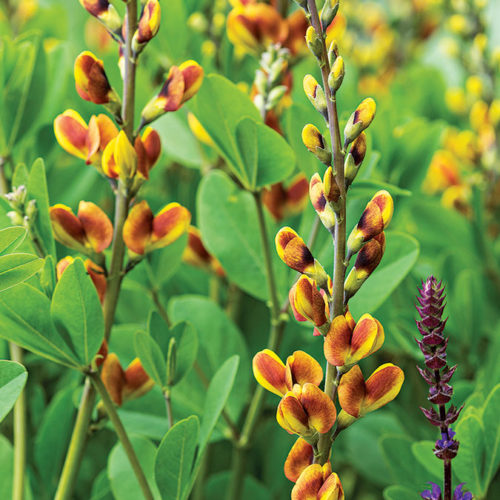 3.

'Cherries Jubilee' baptisia
Name: Baptisia 'Cherries Jubilee'
Zones: 4–9
Size: 3 feet tall and wide
Conditions: Full sun to partial shade; tolerates a wide range of soils except overly wet
Native range: North America
In midspring, the well-branched, mounded form of this long-lived herbaceous perennial is covered with maroon buds that open to reveal bicolor maroon-and yellow blooms. Secondary flowering adds color as older flowers age to gold. The blue-green foliage is nice and clean looking, and seedpods offer interest in the late-season garden. This hybrid selection is unique in flower coloration and is also fairly compact compared to some other selections. Drought tolerance, deer resistance, and garden longevity add to its appeal.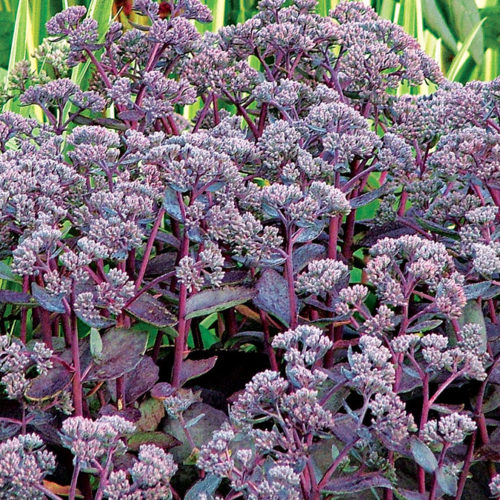 4.

'Black Jack' sedum
Name: Hylotelephium telephium 'Black Jack'
Zones: 3–9
Size: 24 inches tall and 18 to 24 inches wide
Conditions: Full sun; poor to average, well-drained soil
Native range: Eastern Europe to China, Japan
I'm a huge fan of sedums for their late-season impact and colorful foliage. 'Black Jack', a mutation of 'Matrona', has deep purple foliage throughout the growing season, the perfect foil for its brilliant late summer flower clusters. It also contrasts nicely with neighbors that have yellow or white foliage or flowers. The thick, broad leaves on sturdy stems make flopping unlikely. This low-maintenance selection has excellent drought tolerance and pollinator value.
—Mark Dwyer, former director of horticulture at Rotary Botanical Gardens in Janesville, Wisconsin, operates Landscape Prescriptions by MD.