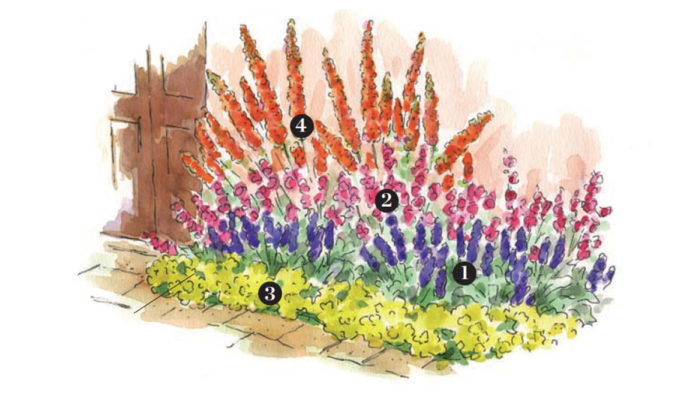 1. Transylvanian Salvia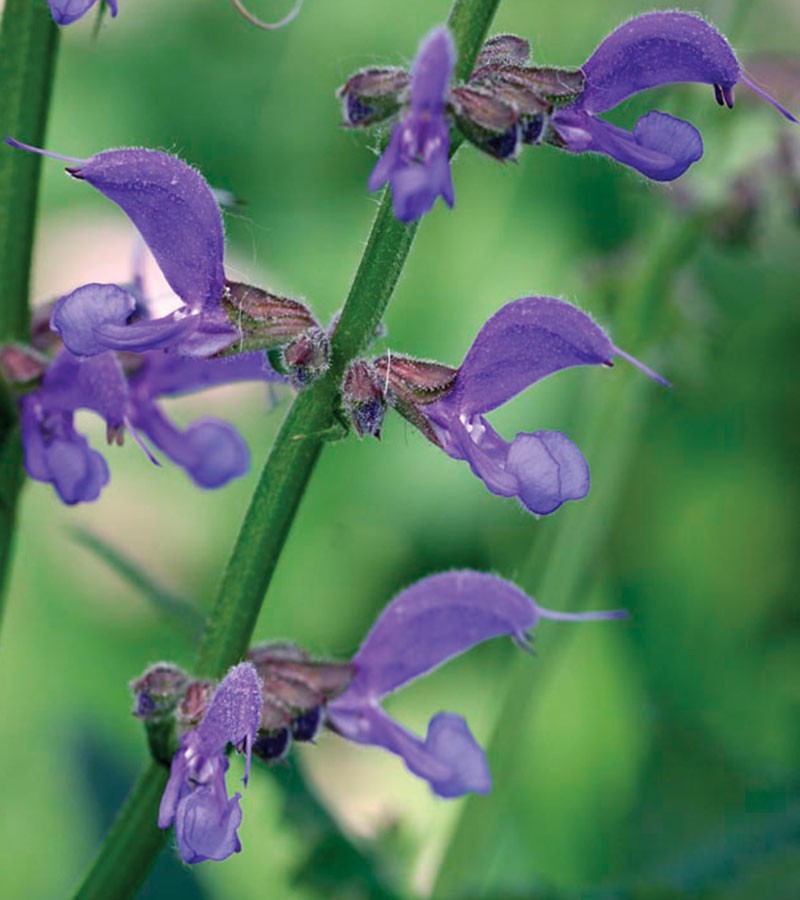 Salvia transsylvanica
Zones: 5–9
Size: 24 to 30 inches tall and wide
Conditions: Full sun; well-drained soil
Native range: Northern and central Russia to Romania
The world seems awash in purple-blue salvias that seed around and require DNA extraction for correct identification. Not so with Transylvanian salvia. This is one of the best and bluest salvias out there, with its distinctive broad arrowhead foliage and large hooded flowers. The first spires of rich blue-violet appear in midspring and continue for six weeks or more. When these are finished, a general deadheading of spent spikes will encourage new ones. After another round of blooms, you can trim back to the basal leaves if you like and another wave of blue will appear just in time to complement your late summer–early fall flower palette.
2. Desert Penstemon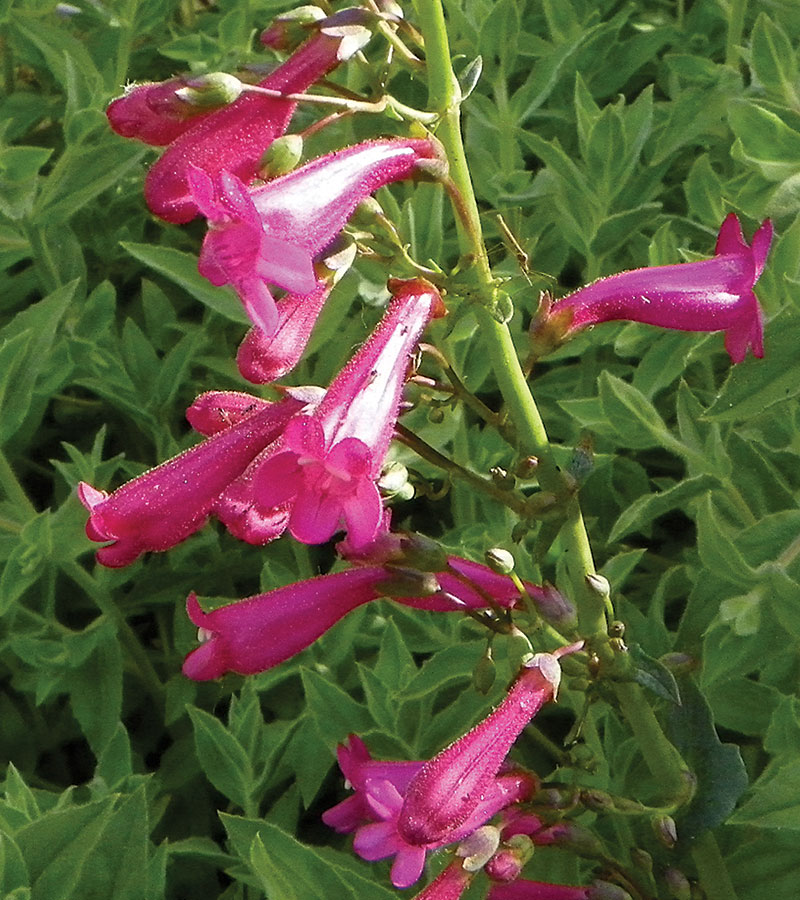 Penstemon pseudospectabilis
Zones: 5–9
Size: 3 feet tall and 2 feet wide
Conditions: Full sun; well-drained soil
Native range: Southern California
There are so many great penstemons for gardeners in the Southwest, so how could I pick just one? Well, desert penstemon is as tough and lovely as any. Multiple spikes of deep pink to cherry wine blooms attract our earliest hummingbirds, and flowering continues into midsummer. Exceptionally drought tolerant, desert penstemon has a semi-shrubby habit with a presence all year, and its stems and leaves sometimes take on a wine-colored tint in the colder months. After thriving for several years, desert penstemon will reseed casually in soils with gritty mulch, just enough that when aging plants have served their purpose, the next generation is ready to fill the gaps.
3. Kannah Creek™ Buckwheat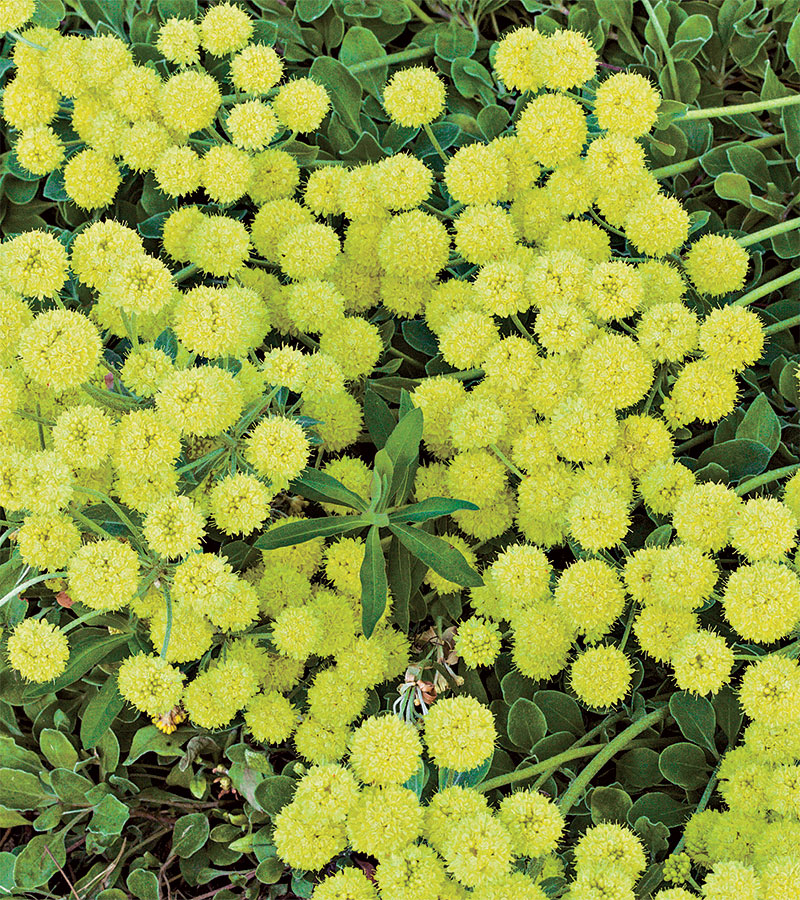 Eriogonum umbellatum var. aureum 'Psdowns'
Zones: 3–8
Size: 18 inches tall and 24 inches wide
Conditions: Full sun; well-drained soil
Native range: Western North America
With a natural center of distribution in the West and more than 200 species, you would think gardeners would use more rugged buckwheats. Kannah Creek™ is a worthy introduction to the lot, bursting from gray-green leaves and twiggy stems into a frothy, lemony mound each spring. The flowers are visited by native pollinators and persist into summer, shifting—as many buckwheats do—from spring yellow to rusty orange hues that mark fall's arrival. This plant highlights and softens the front of a border or conforms nicely to the niches between boulders, as it might in nature.
4. 'Cleopatra' Foxtail Lily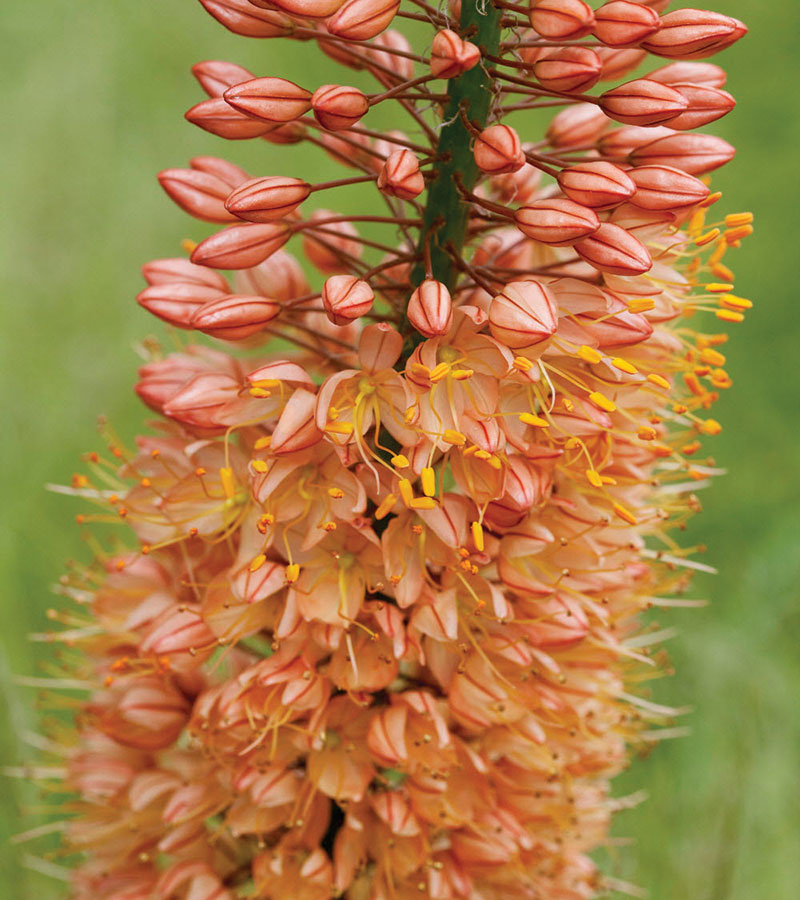 Eremurus × isabellinus 'Cleopatra'
Zones: 5–8
Size: 4 feet tall and 1 foot wide
Conditions: Full sun; average soil
Native range: Western and Central Asia
These are the fi reworks of the late spring garden. Their succulent, octopus-like roots (planted in fall) hint at the exotic show that awaits in spring. Responding to late winter moisture, narrow leaves appear early, resembling a soft-leaved yucca. By midspring the flower spikes of 'Cleopatra' emerge and quickly reach their mature height. Starry orange flowers burst open in succession from the bottom upward, and honeybees can't resist them; if nothing else animates your garden, these will! The leaves should be allowed to wither away once blooming is done, and spent stalks should be cut low to conserve energy for next year.
—Dan Johnson lives and gardens in Denver and in Tucson, Arizona. He is the associate director of horticulture for the Denver Botanic Gardens.