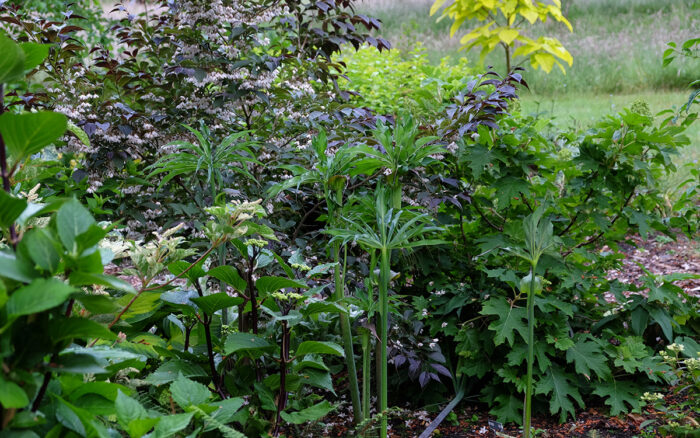 As we gladly came to the end of a wild and wet winter, I was excited to see some of the best of the weird shade-loving plants coming up. The crazy thing about these plants is that they grow perfectly in our wet world. Most of these could never survive in the dry climates of California and Arizona, in the bitter cold of the Midwest and New England, or in the heat of the South. The moist, acidic soil shaded by towering evergreens and leafy vine maples (Acer circinatum and cvs., Zones 6–9) of the Pacific Northwest is the optimum growing area for most of these unusual plants. A range of plants from summer-dormant autumn bloomers, ground covers, and late-spring emergents can create quite a stir. Here are some of the top-performing weird and wild shade plants that I treasure in my garden.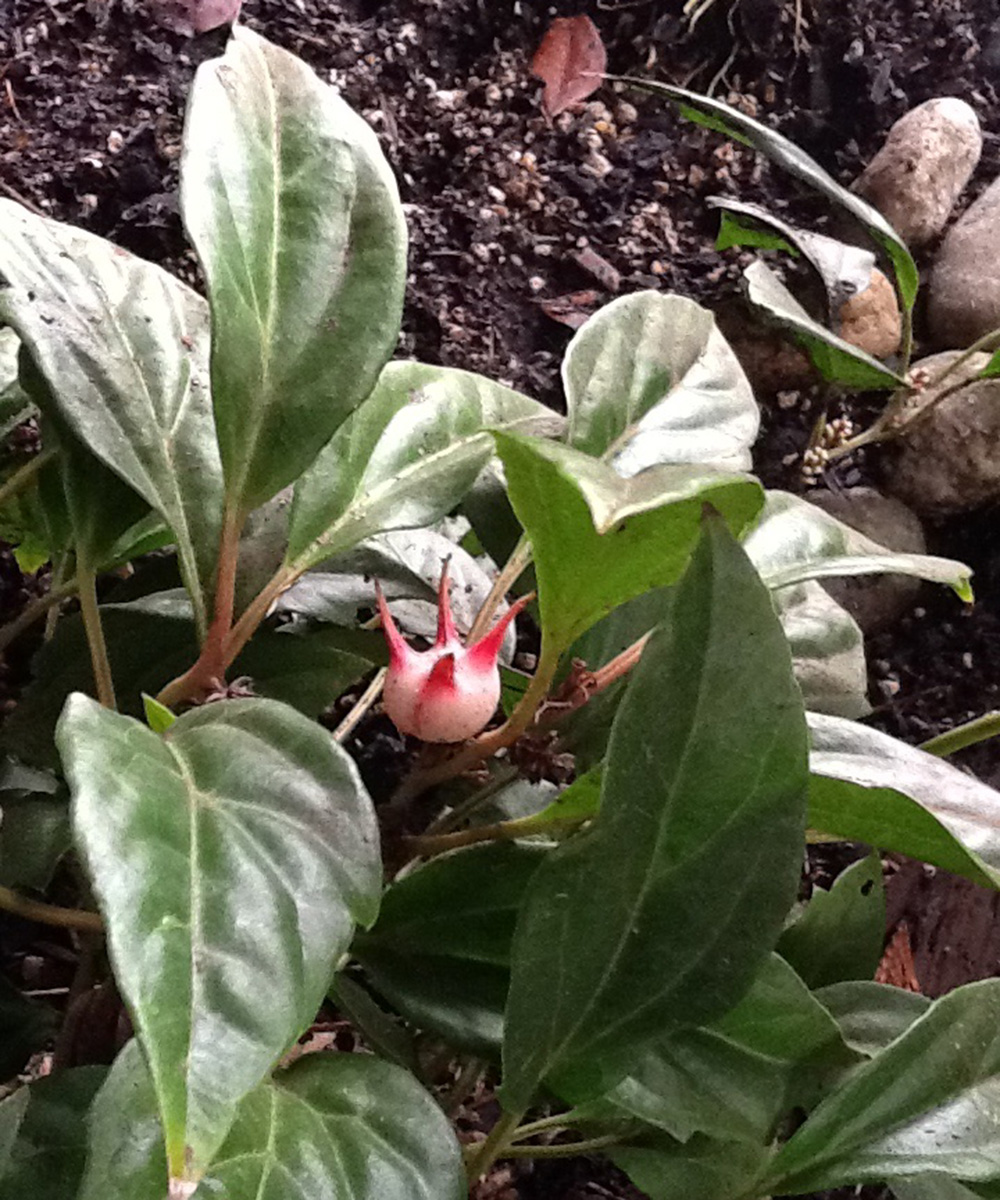 'Windcliff Fragrant' pachysandra is an excellent evergreen ground cover
'Windcliff Fragrant' pachysandra (Pachysandra axillaris 'Windcliff Fragrant', Zones 6–9) is one of my go-to ground covers. It is evergreen and has a scented flower, and then toward the end of the summer it creates some very cool seedpods. It spreads moderately in moist soil and full shade, growing 4 to 6 inches tall and up to 36 inches wide. It has to have moist soil to look its best.
Hardy impatiens shines late in the season as other plants are going dormant
Another ground cover, hardy impatiens (Impatiens omeiana and cvs., Zones 6–9), stays dormant throughout the spring and summer and suddenly appears when the rest of the garden is starting to go dormant. Peach and orange flowers with variegated foliage bring fall color to the lower layer of shady beds. Edge with this and you won't notice the slug-marked hosta (Hosta spp. and cvs., Zones 3–8) and dormant lungwort (Pulmonaria spp. and cvs., Zones 2–8) behind it. Rhizomatous, hardy impatiens needs to be controlled in tight spaces by pulling up the creepers in the spring. When provided with medium moisture in shade, plants will happily grow up to 15 inches tall and wide—ideal for creating a wonderful sweep of interest below your favorite trees.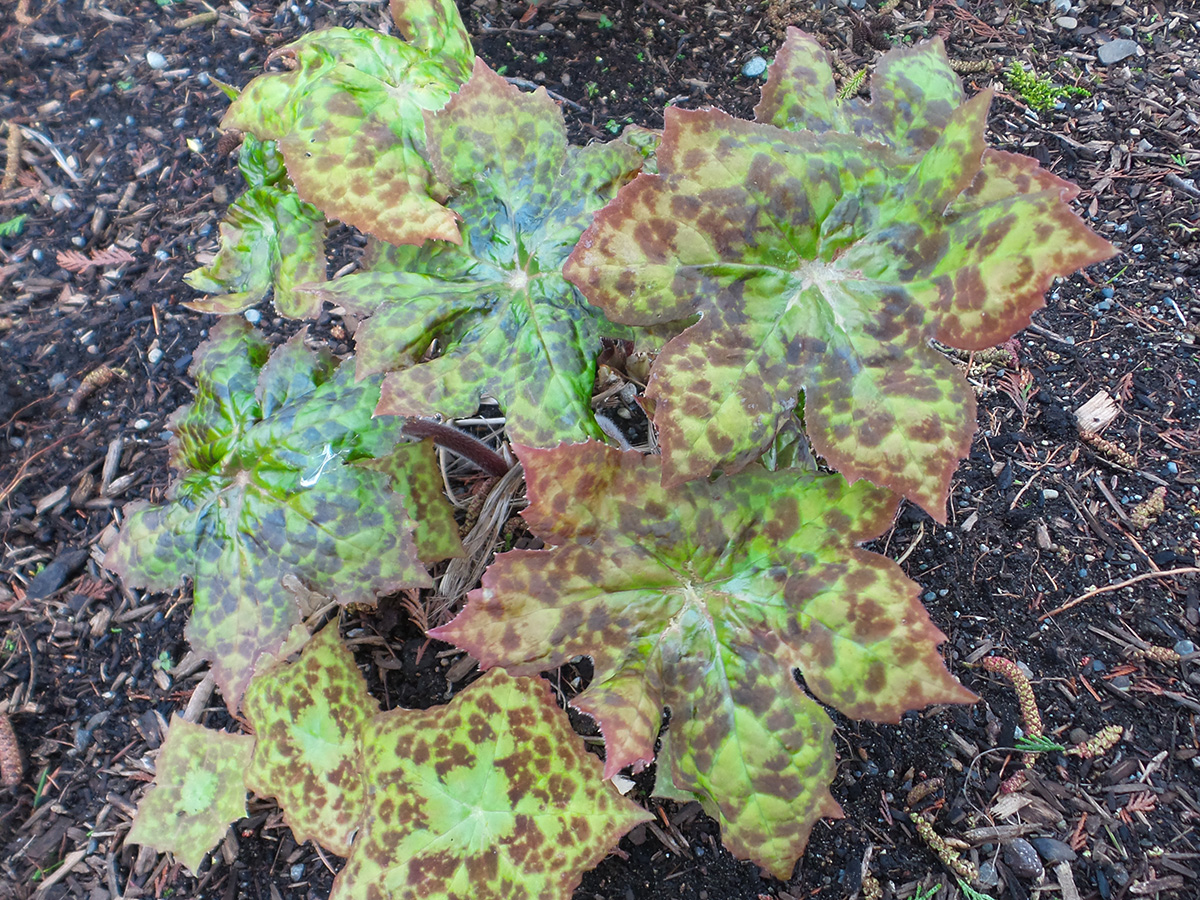 Mayapples provide prehistoric-like shapes and colors in the shade
When the snowdrops (Galanthus spp. and cvs., Zones 3–9) are finished and the leaves are out on the hydrangeas (Hydrangea spp. and cvs., Zones 4–10), the understory in the shady moist bed in my garden begins to come alive with 'Heronswood Form' multileaf paris (Paris polyphylla 'Heronswood Form', Zones 5–8) and mayapples (Podophyllum spp. and cvs., Zones 3–9). I especially like the mayapple hybrids, with the aptly named spotted-leaved selection 'Spotty Dotty' (Podophyllum 'Spotty Dotty', Zones 6–9) among my favorites. The emerging mayapple buds pushing through the soil always look intriguingly strange.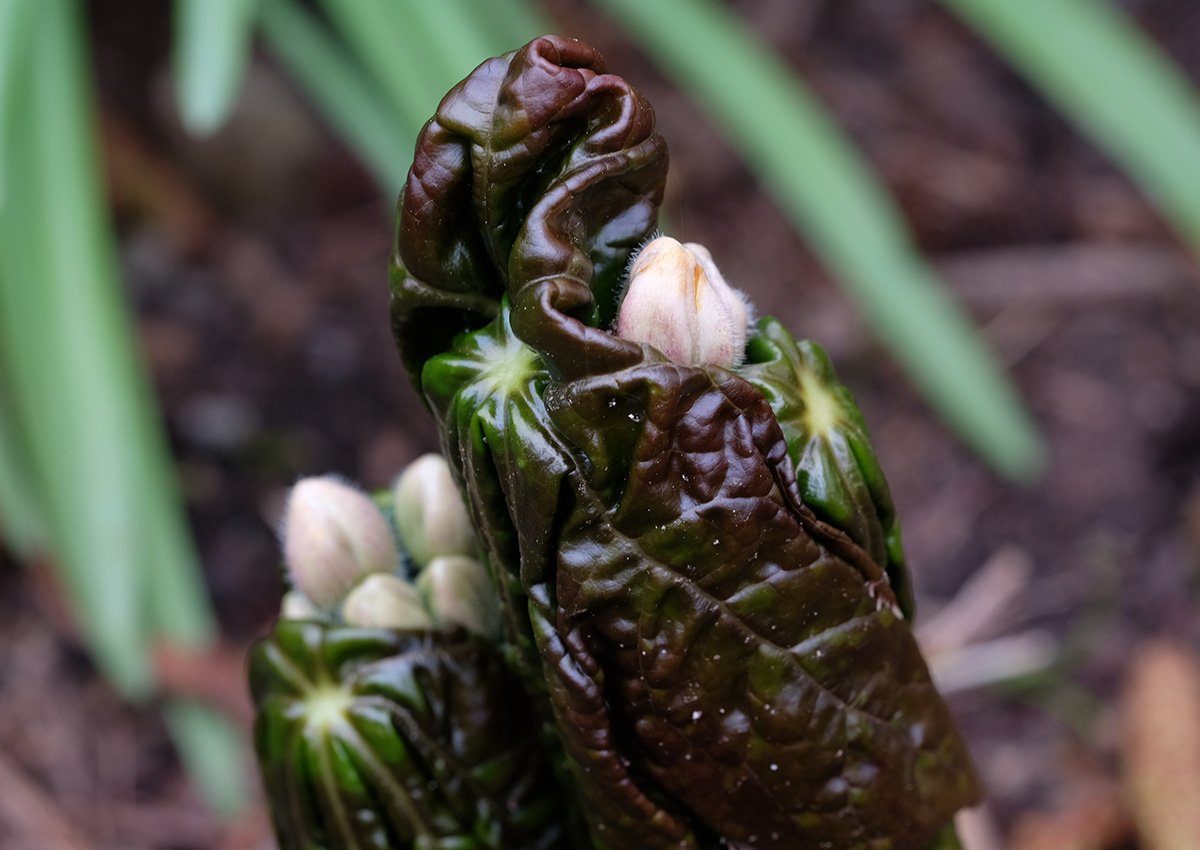 The mayapples grow well in very moist soil with dappled shade. The prehistoric shapes and colors of the leaves will draw you closer to see the flowers and apple-like drupes. Mayapples are among a few plants to bring their own shade umbrellas. They can reach up to 2 feet tall and 2 to 4 feet wide, depending on the selection. Crazy patterns and glossy leaves make them a standout in the shade.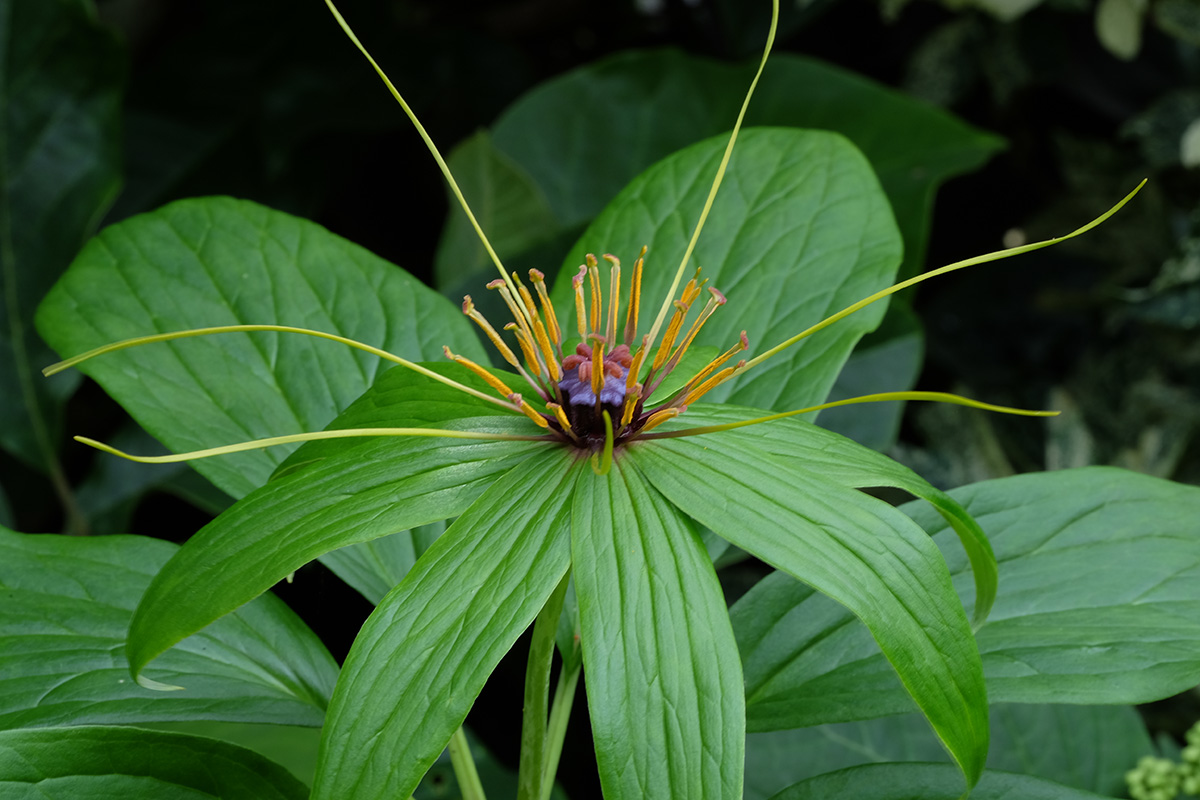 'Heronswood Form' multileaf paris offers ornamental foliage, flowers, and fruit
The 'Heronswood Form' multileaf paris has a very delicate otherworldly bloom. Standing quite proud at up to 36 inches tall and less than 24 inches wide, this plant has colors of purple, orange, pink, blue, and bright green that settle on the top of the green whorl of leaves. Seedpods follow, containing red seeds that are visible when the pods burst. This gem is happiest in shade with good moisture.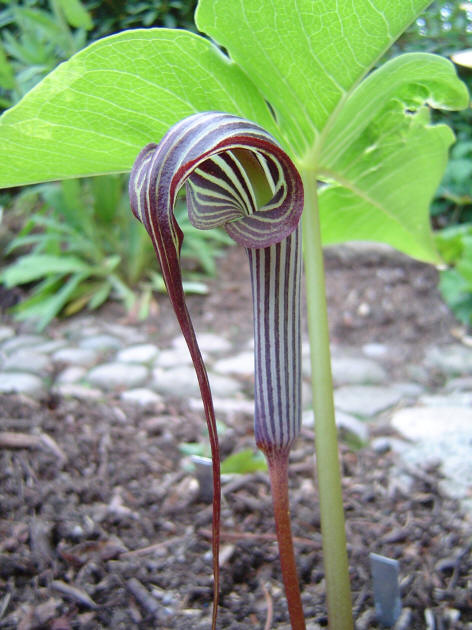 Arisaemas deliver intriguing flowers and form
Naturally our moist, shady conditions are also perfect for arisaemas (Arisaema spp. and cvs., Zones 4–9). Sometimes called cobra lilies, these perennials produce wonderfully patterned spathe flower structures that make them amazing to grow and observe. The leaves are very tropical looking and are a great background when the blooms appear. A diverse group, some species can grow up to 4 feet tall and 18 inches wide.
There are several sources for these great plants. I like Plant Lust online to help with the hunt. Pacific Northwest sources are Far Reaches Farm, Xera Plants, Windcliff Plants (pickup only), and Keeping It Green Nursery. Many nurseries in your area may carry them as well.
—Susan Calhoun is the owner of Plantswoman Design in Bainbridge Island, Washington.