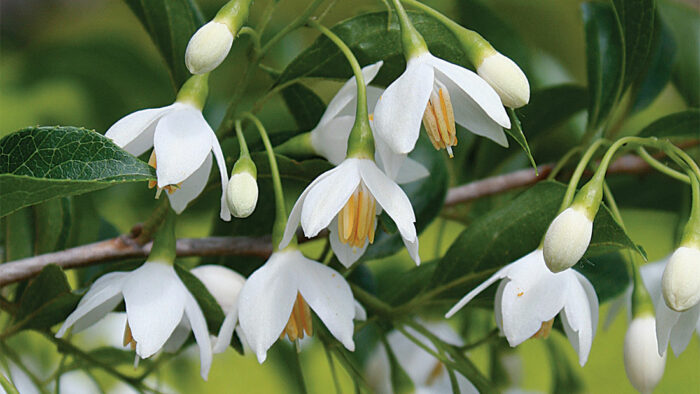 Whether you have the space to create an expansive, pollinator-friendly landscape or just enough room to pot up a couple plants that are pollinator favorites, we can all do our part in helping these beneficial bugs. A good place to start is seeking out the plants that support the pollinators native to our area. To aid in that search, we asked regional experts to share some of the best pollinator plants for their region. Below, you'll find four picks for the Northwest. To learn even more about gardening for pollinators, check out Gardening for Pollinators: Everything You Need to Know and Grow for a Gorgeous Pollinator Garden.
---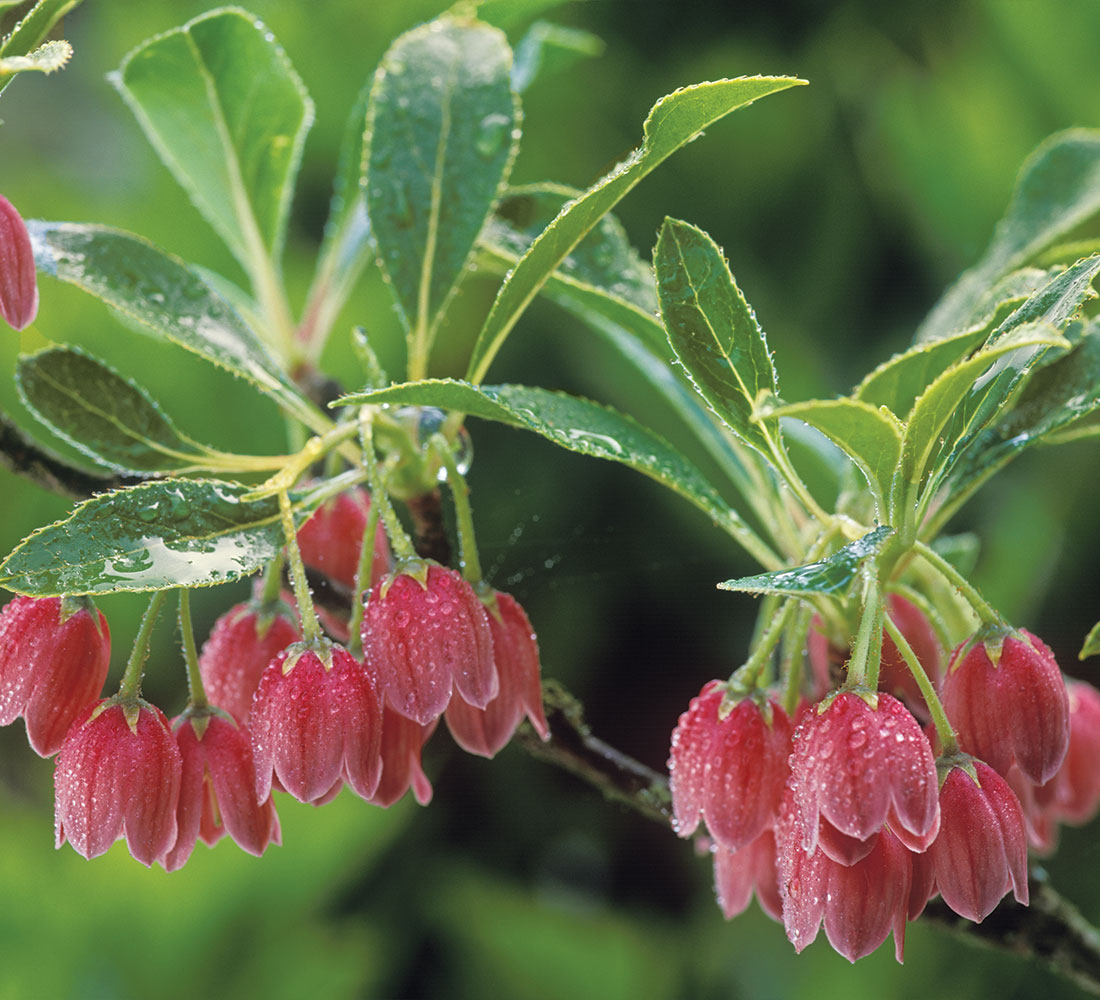 1. 'Red Bells' enkianthus
Name: Enkianthus campanulatus 'Red Bells'
Zones: 6–8
Size: 6 to 8 feet tall and wide
Conditions: Full sun to partial shade; moist, acidic, well-drained soil
Native range: Himalayan region, Japan
'Red Bells' enkianthus is the belle of the garden ball, with tiers of gracefully arching branches and clusters of tiny bell-shaped blooms ribboned with crimson veins. In fall the tufted foliage of this elegant upright shrub turns a brilliant gold, but its beauty is more than skin deep. From spring to midsummer it is loaded with blooms that are positively humming with bees and hummingbirds, who are gathering pollen and feeding on nectar. Nearly maintenance-free, resistant to pests and diseases, and the recipient of several garden awards, 'Red Bells' enkianthus is a winning choice for both gardeners and pollinators. Try it as an accent in a woodland border, in a mass planting, or even in a large container.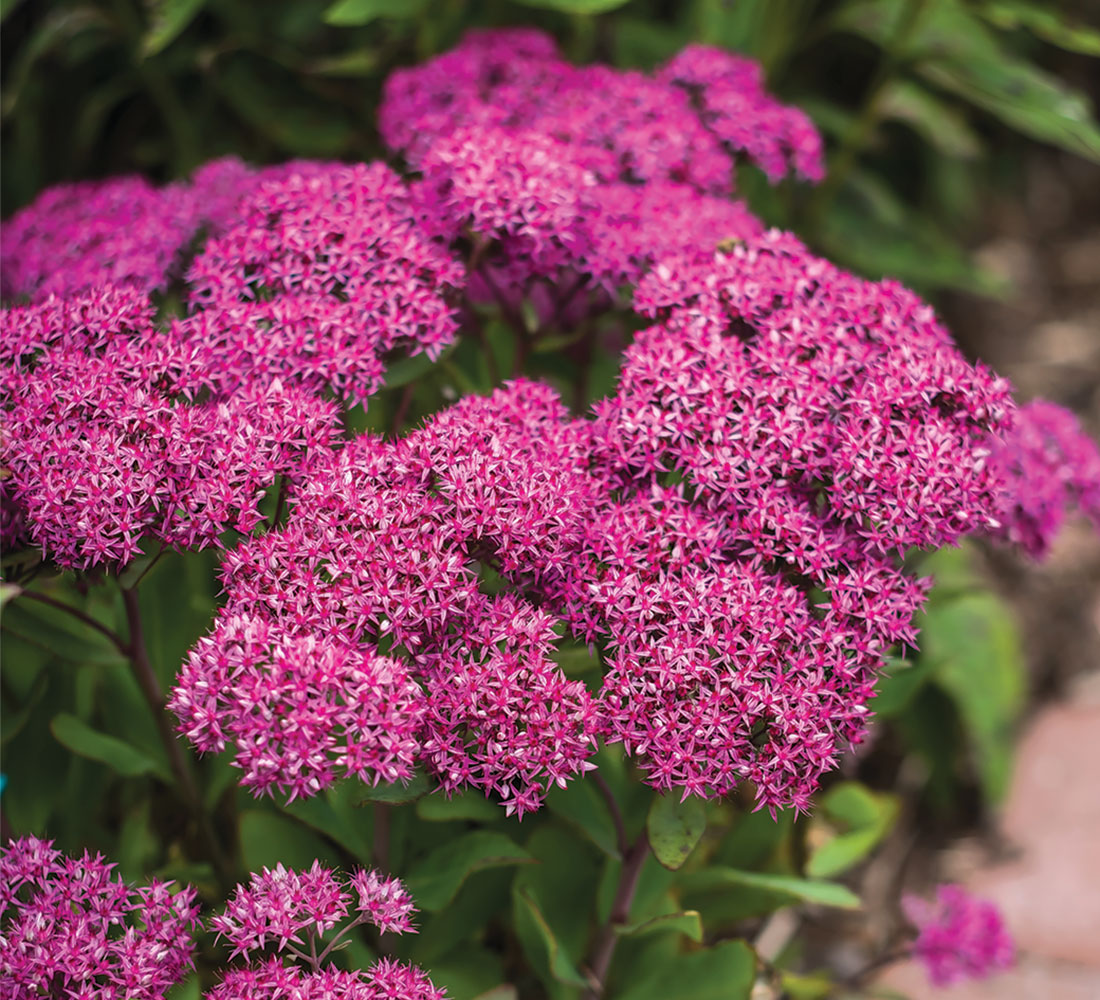 2. 'Thunderhead' sedum
Name: Hylotelephium 'Thunderhead'
Zones: 4–9
Size: 30 inches tall and 24 inches wide
Conditions: Full sun; lean, dry, well-drained soil
Native range: Europe, Asia
As its name implies, my favorite new plant is anything but subtle. Like a clap of thunder, this drought-tolerant perennial will stop people in their tracks. With giant, fluffy heads of deep rose flowers atop dark gray-green foliage, it's a feast for the eyes and for the bees, butterflies, and hummingbirds that visit it from August through September. Its dramatic color takes center stage at a point in the season when many flowers begin to fade. I recently designed a border with a mass planting of 'Thunderhead' sedum set against a deep green backdrop, accented with chartreuse 'Lemon Lime' heavenly bamboo (Nandina domestica* 'Lemon Lime', Zones 6–9) and 'Everillo' sedge (Carex oshimensis 'Everillo', Zones 5–9) to soften the edges.
3. Snowcone® Japanese snowbell
Name: Styrax japonicus 'JFS-D'
Zones: 5–8
Size: 20 to 30 feet tall and wide
Conditions: Full sun to partial shade; moist, well-drained, acidic soil
Native range: Japan, Korea, China
Snowcone® Japanese snowbell is a perfect pollinator-friendly tree for small gardens and will bring you joy all year long. From mid to late spring, small, star-shaped blooms cover its pyramidal form, looking like freshly fallen snow. The nodding flowers entice pollinators with their delicate scent and produce plenty of nectar and pollen for bees and hummingbirds. When the glossy green foliage fills in, it casts just enough shade for a backyard picnic on a hot summer day. As fall approaches, the leaves turn gold. In winter, you might do a double take when you notice what appear to be tiny ornaments left by a garden gnome; these are its dangling, olive-shaped fruits.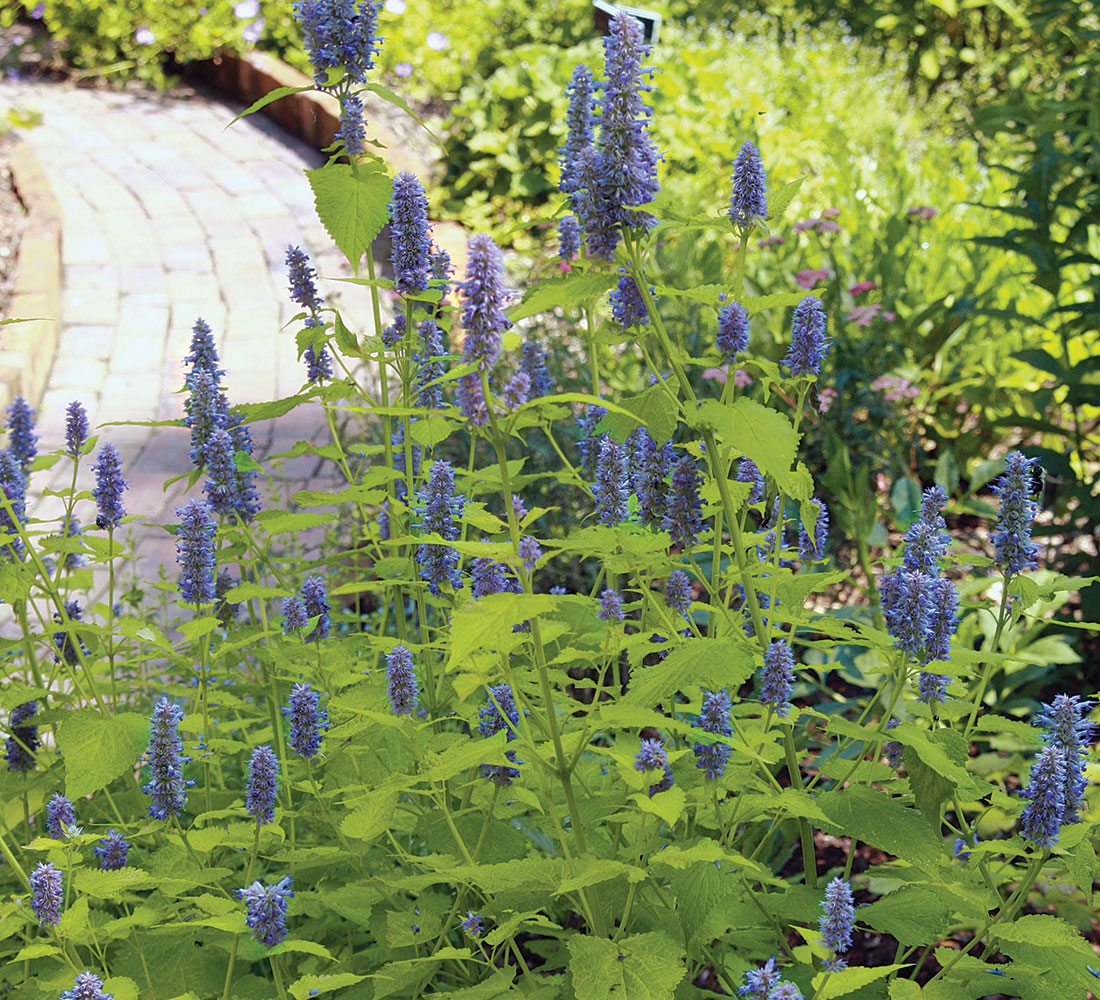 4. 'Golden Jubilee' giant hyssop
Name: Agastache rugosa 'Golden Jubilee'
Zones: 5–8
Size: 20 to 36 inches tall and 16 to 24 inches wide
Conditions: Full sun to partial shade; evenly moist, well-drained soil
Native range: China, Vietnam, Laos, Korea, Japan
Gorgeous, licorice-scented foliage and contrasting spikes of lavender-blue flowers make 'Golden Jubilee' giant hyssop a dramatic choice for the butterfly garden. Butterflies and hummingbirds feed on the spikes of nectar-filled blooms from mid to late summer, and you can enjoy a few of the edible flowers too. Sprinkle them on summer salads, or use them as a colorful garnish on any savory dish. This sunny herb looks great in the middle of a border, in a container, or as a shot of color in the herb garden. Afternoon shade will make its foliage performance even better. To enhance butter­fly habitat in your garden, add a water source nearby and leave a patch of undisturbed fallen leaves for winter shelter.
---
*Invasive Alert:
Heavenly bamboo (Nandina domestica)
This plant is considered invasive in AL, FL, GA, MD, MO, and SC.
Please visit invasiveplantatlas.org for more information.
---
Cynthia Sayre is curator of collections at VanDusen Botanical Garden in Vancouver, British Columbia.