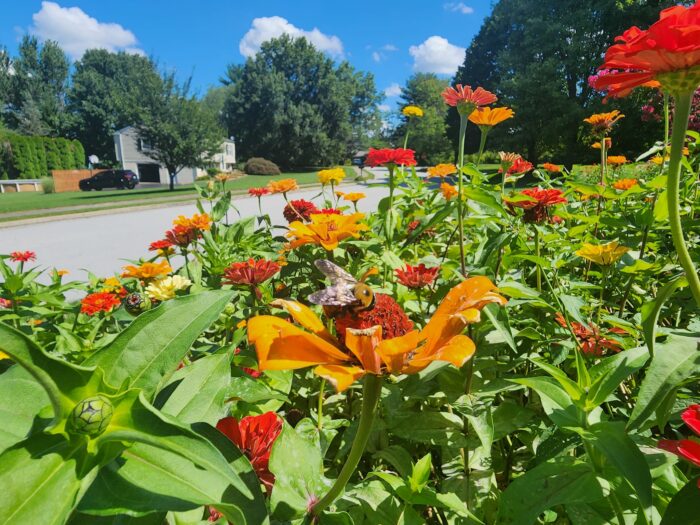 Today's photos are from Chris.
I am from Phoenixville, Pennsylvania where I run a homeless outreach non-profit and offer plants and seedlings from the garden in exchange for donations. Our website is https://BDAOutreach.org to find out more!
I've been working on turning my side yard into one huge garden for four or five years total now. We had some nonnative pines in this spot; they all died, so I started one bed at a time. I go heavy with native pollinators and perennials but also plenty of ornamentals. There's enough room for everything here!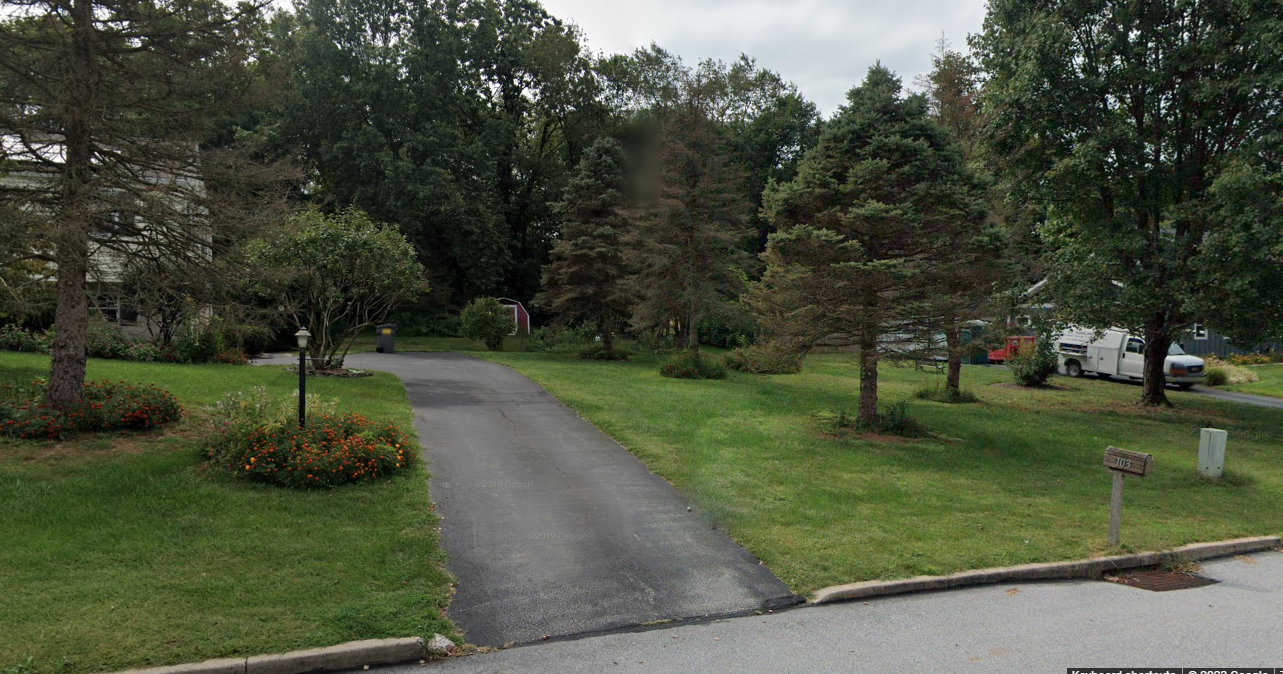 The yard six years ago—before it started turning into a garden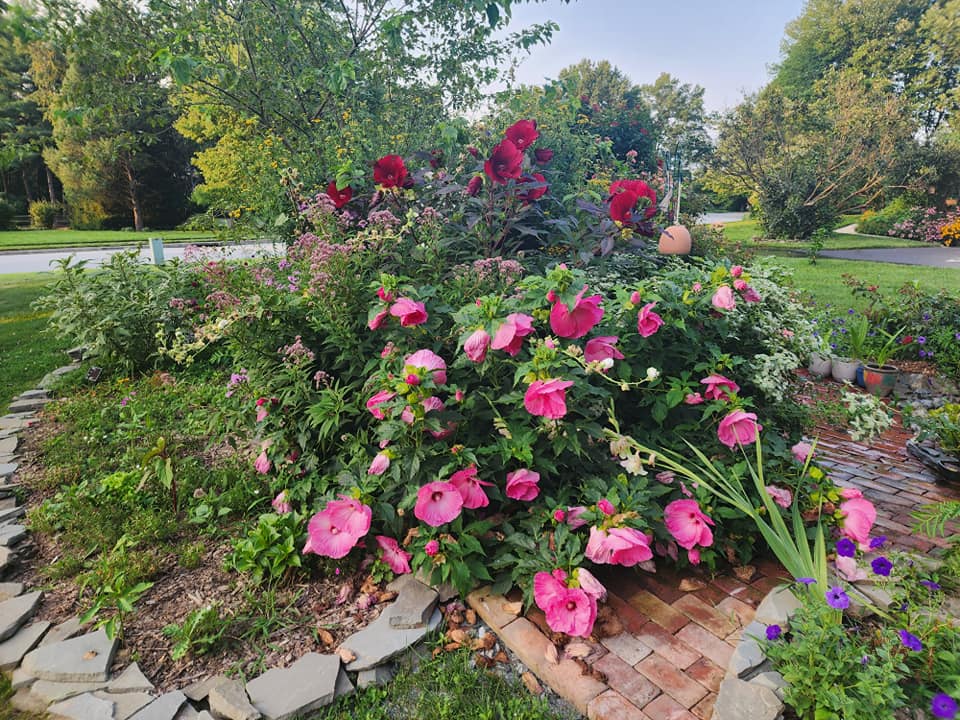 Lush plants now fill the area, like these huge hardy hibiscus (Hibiscus hybrids, Zones 5–9) derived from native species that boast huge flowers and beautiful foliage.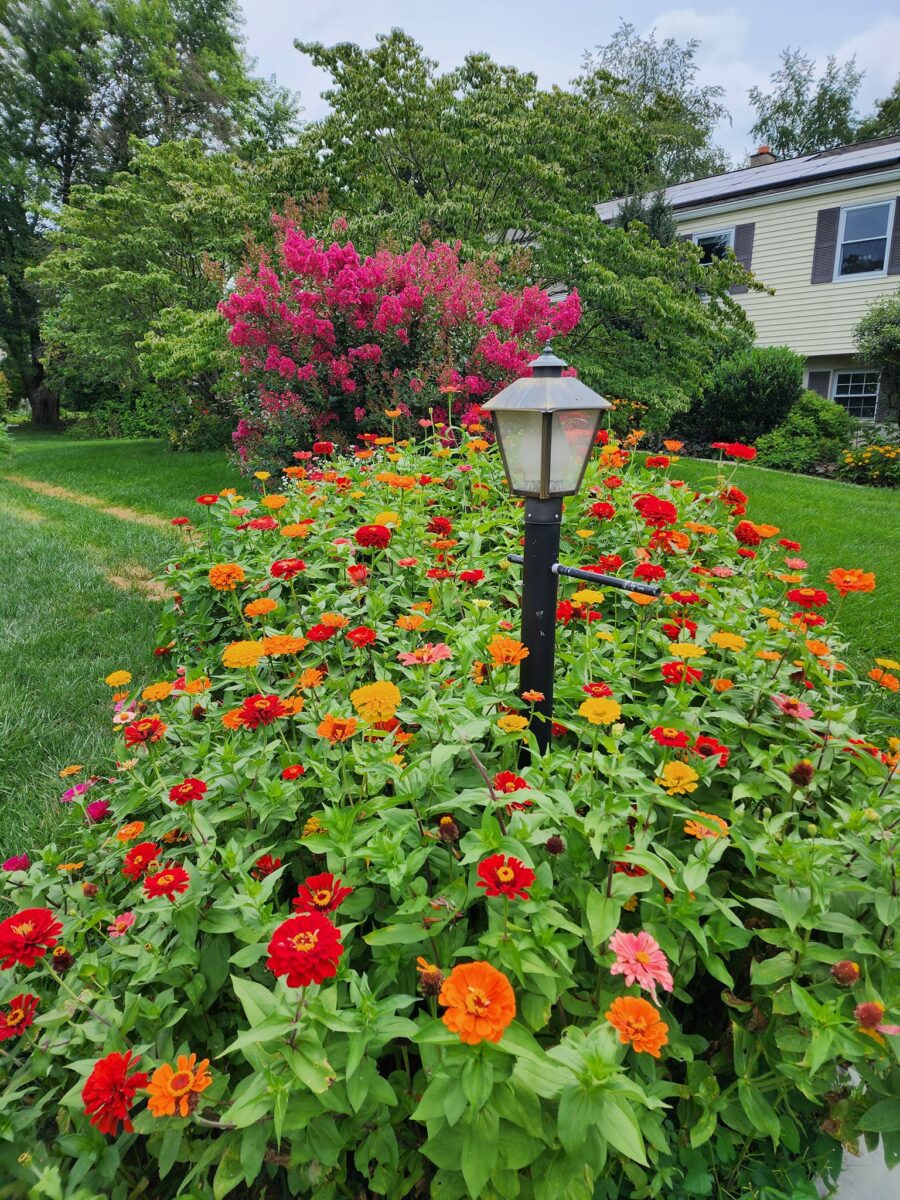 A huge mass of zinnias (Zinnia elegans, annual) blooms in shades of orange and red. Zinnias are native to Mexico and are easily grown from seed to fill a sunny area with flowers.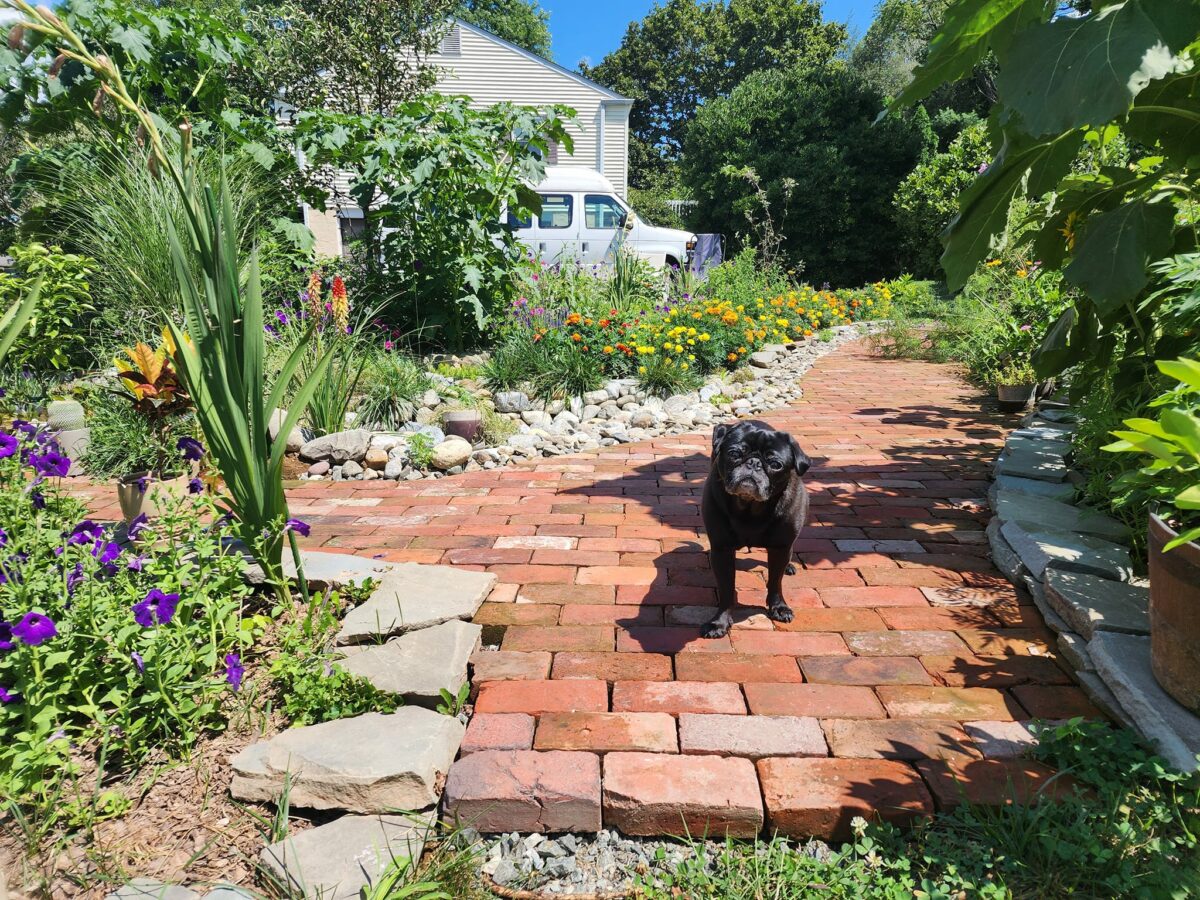 The gardener's best friend on a brick walkway through the garden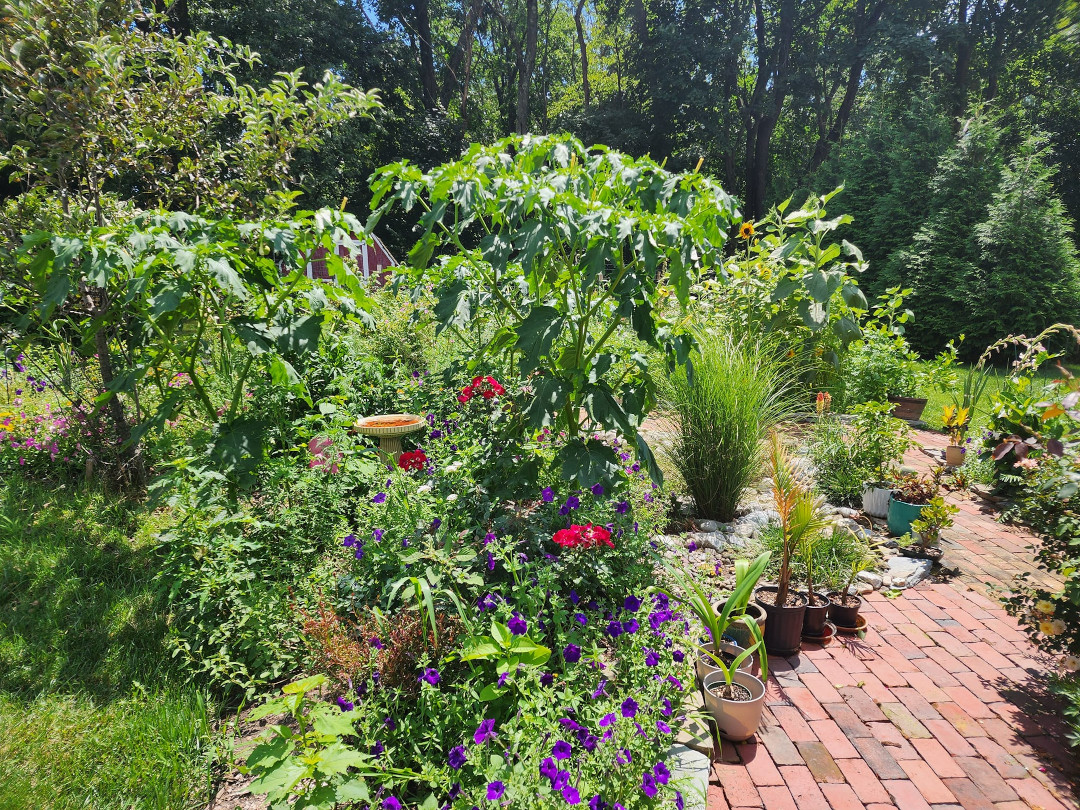 Along with all the plantings in the ground, containers of houseplants outside for a summer vacation are lined up along the walk. Putting houseplants outside for the summer—taking care to move them into bright sun gradually so the leaves don't burn—is a great, easy way to help them thrive.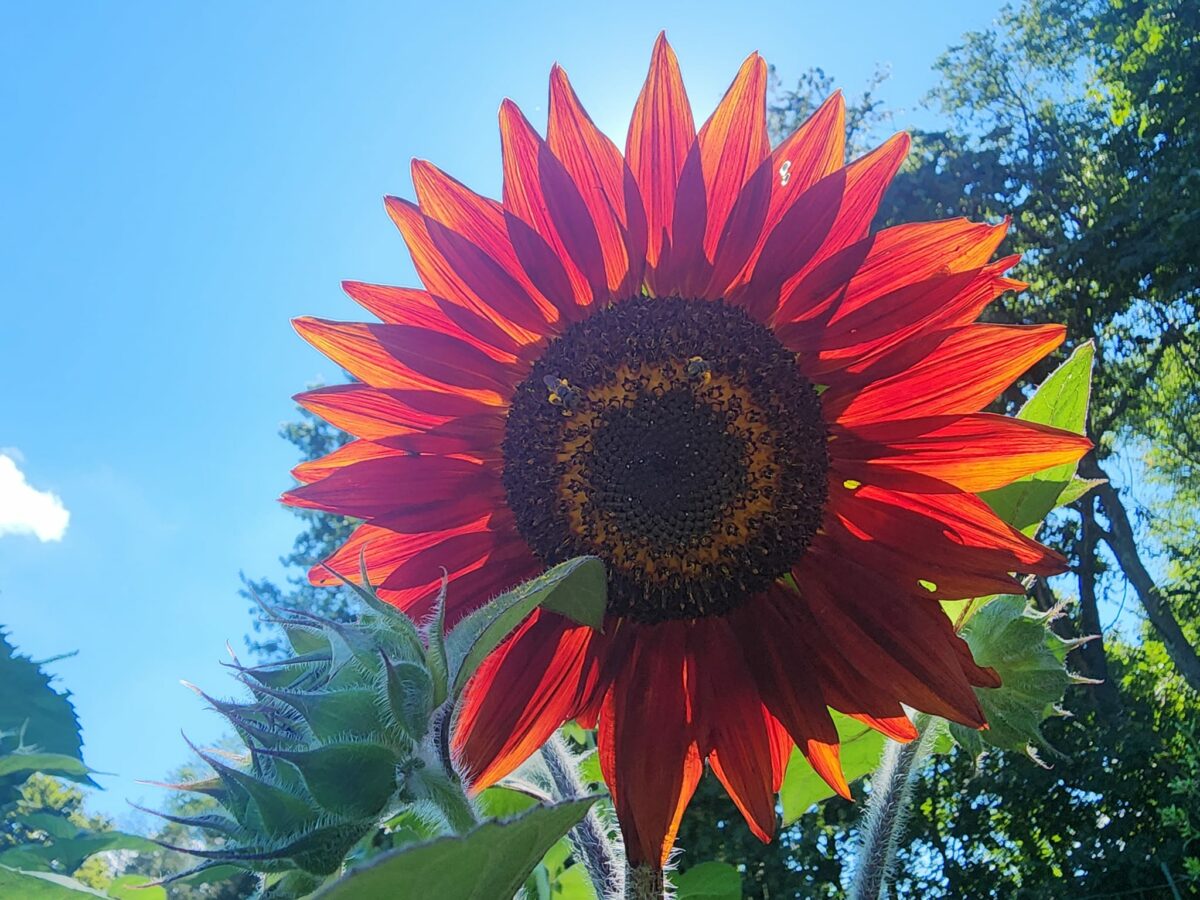 Sunflowers (Helianthus annuus, annual) are North American natives and are easy to grow from seed. As you can see if you look closely here, they're big hits with bees and other pollinators, and then turn into living bird feeders as the seeds mature.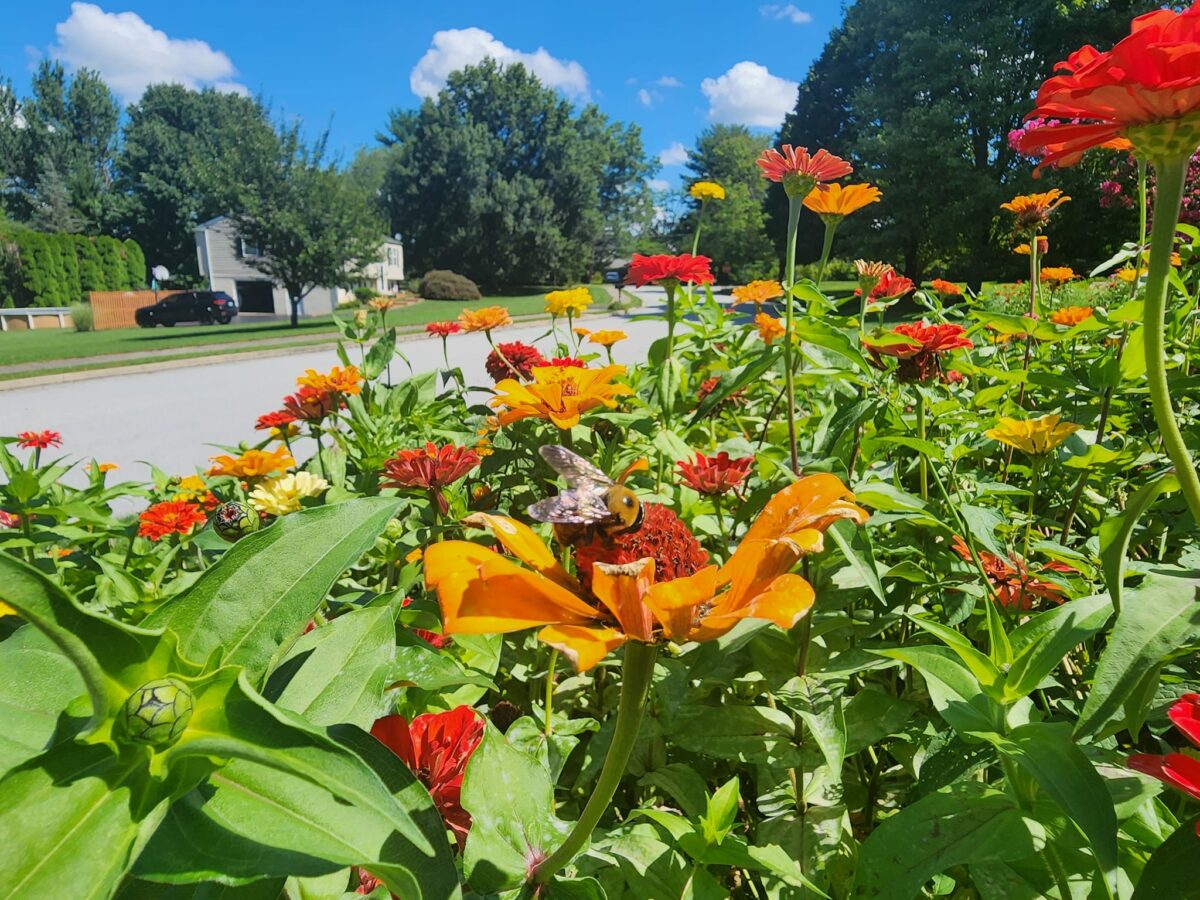 A bumblebee enjoys the nectar and pollen on the zinnias.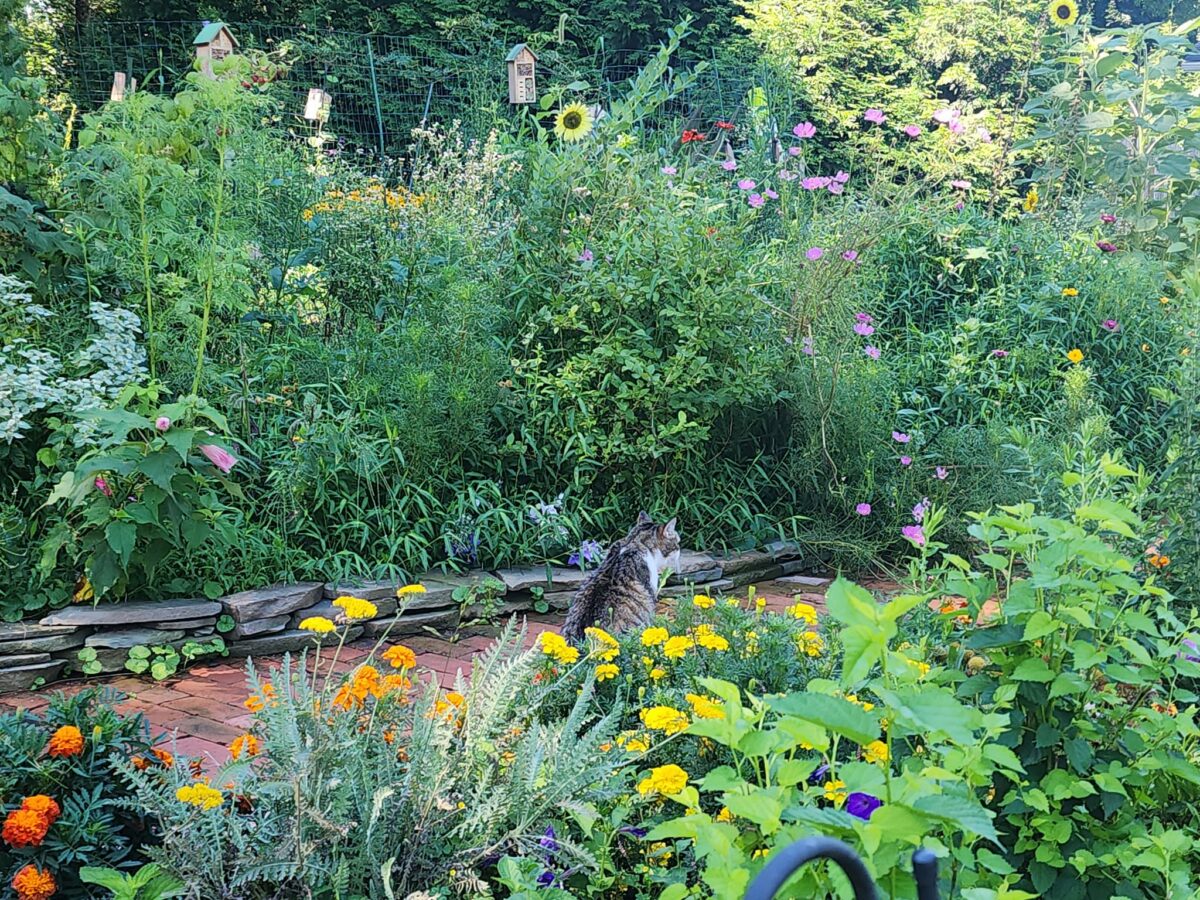 A furry garden friend between the lushly planted beds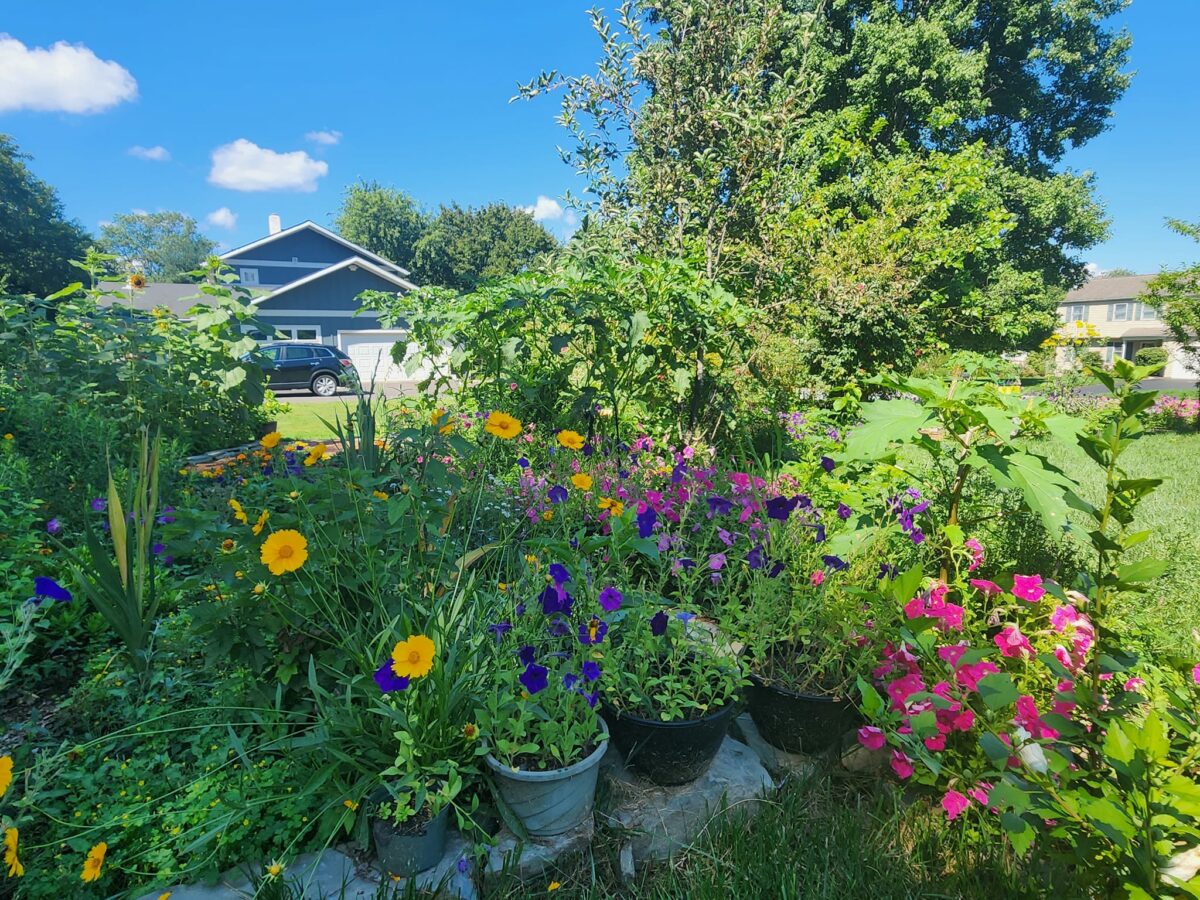 Containers of petunias (Petunia hybrids, Zones 9–11 or as an annual) add extra pops of color to the garden.
Chris sent in so many great photos that we're going to come back and see more of his garden tomorrow.
Have a garden you'd like to share?
Have photos to share? We'd love to see your garden, a particular collection of plants you love, or a wonderful garden you had the chance to visit!
To submit, send 5-10 photos to [email protected] along with some information about the plants in the pictures and where you took the photos. We'd love to hear where you are located, how long you've been gardening, successes you are proud of, failures you learned from, hopes for the future, favorite plants, or funny stories from your garden.
Have a mobile phone? Tag your photos on Facebook, Instagram or Twitter with #FineGardening!
Do you receive the GPOD by email yet? Sign up here.