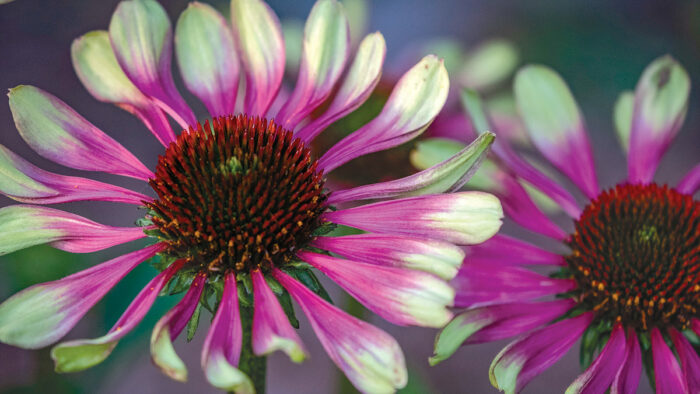 Little kids have Christmas. Gardeners have spring. To anyone who loves plants, this is the most wonderful time of the year. As warmer weather approaches, gardeners across the country eagerly anticipate the first day they can browse the colorful rows of plants at their local garden center or nursery and fill their wagons with new goodies for their garden. But if you're trying to avoid maxing out your credit cards, it's a good idea to make a plant shopping list.
To help you make better, smarter shopping decisions this spring, we asked regional experts across the country to pick a handful of plants that no gardener in their region would regret buying. Any of these perennials, shrubs, and trees would be a valuable investment in your garden and worthy of a spot on your spring shopping list.
Find great shopping-list plants for the Northeast below, and listen to this episode of the Let's Argue About Plants podcast to find even more plant recommendations.
---
1. 'Blue Ribbons' woodland phlox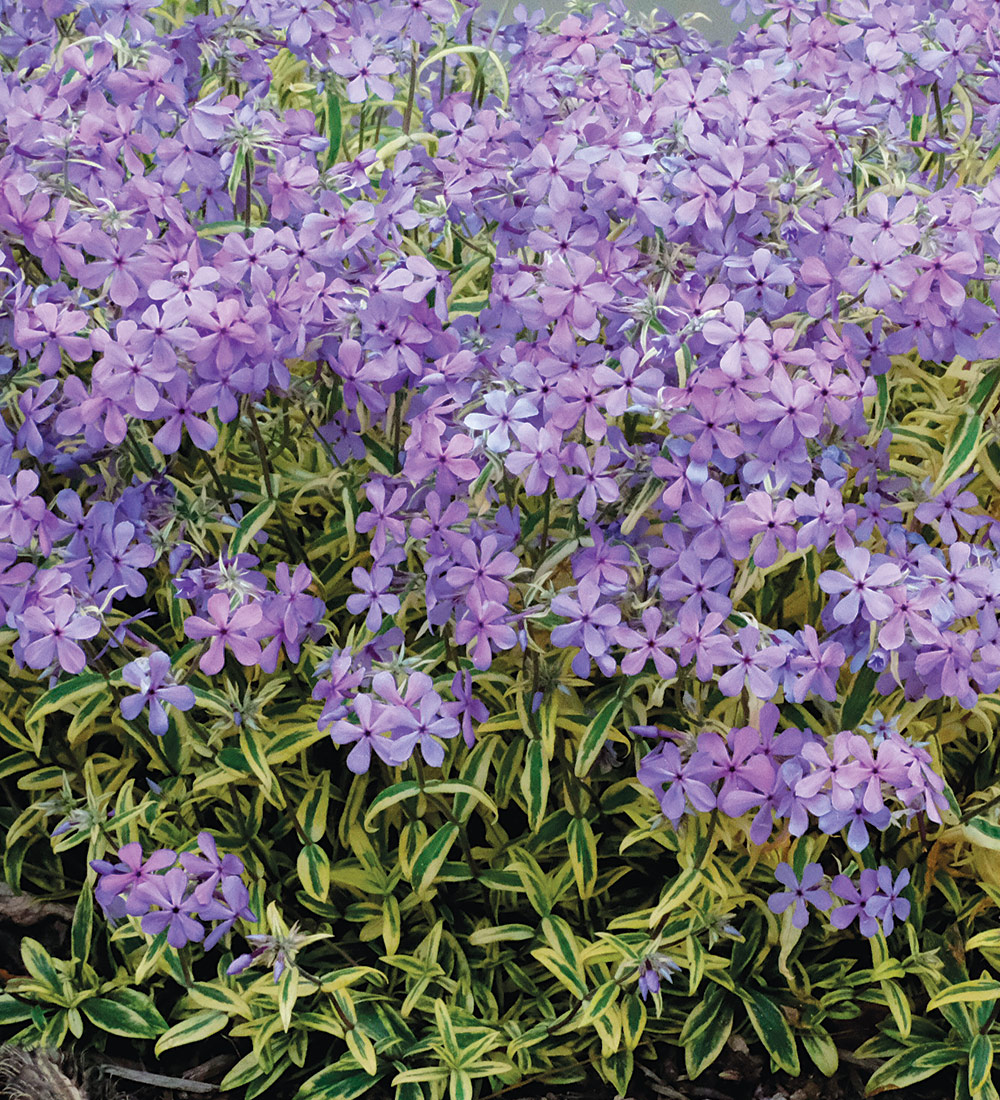 Name: Phlox divaricata 'Blue Ribbons'
Zones: 3–8
Size: 6 inches tall and spreading to 2 feet wide
Conditions: Partial shade; dry to average soil
Native range: Eastern North America
I have to accept that the more trees and shrubs I plant (and as that collection grows), the more I need to shop in the shade section. But even in a full-sun garden, woodland phlox could be persuaded to wind around the ankles of leggy perennials as a living mulch. 'Blue Ribbons' is a recent introduction with typical puffs of fragrant, French blue flowers in early spring and decidedly atypical foliage. Narrow leaves along loose tendrils sport creamy edges and a pink tinge in colder weather, which adds a brightening sparkle to the garden's darker corners year-round. (Note: this plant spreads with more vigor than variegation usually allows.) Deadhead the flowers to promote a summer flush of new foliage.
2. 'Green Twister' coneflower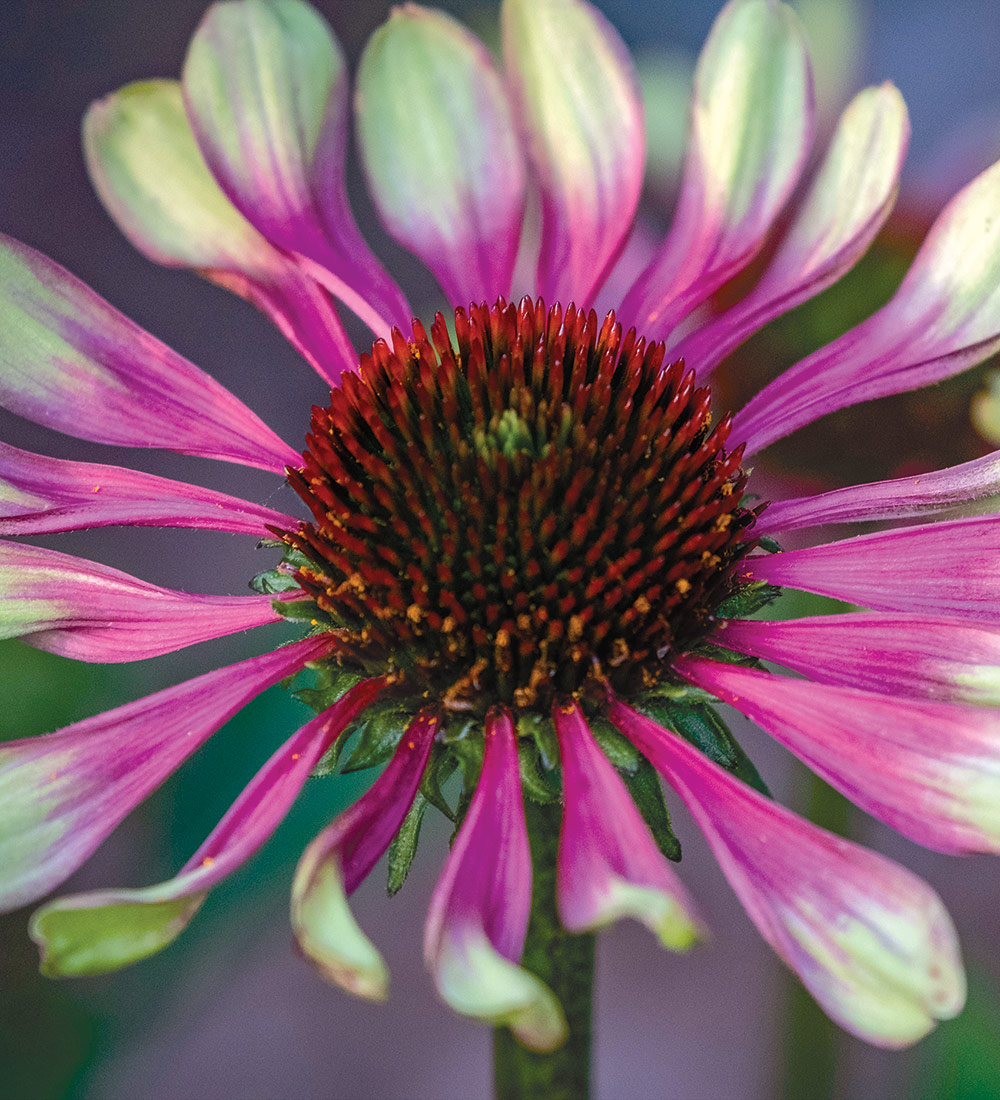 Name: Echinacea purpurea 'Green Twister'
Zones: 3–9
Size: 3 feet tall and wide
Conditions: Full sun; dry to average, well-drained soil
Native range: North America
If novice gardeners and hardcore plant geeks alike had only one must-have perennial, it would be coneflower. The whole genus holds appeal for those of us wishing to add unfussy (i.e., low-maintenance and reliable), wildlife-attracting, North American natives to our gardens. And coneflowers do it with flair, in a multitude of options to suit anyone's landscape style. 'Green Twister', with its ring of bright cerise petals fading out to subtle green edges around a nectar-rich orange center, is both elegant and unconventional. The tall stems are perfect for flower arranging, and although deadheading will encourage a long season of blossoming, it's entirely optional. Just be sure to leave at least a few seed heads standing for the goldfinches to nibble on over winter.
3. Cream pincushion flower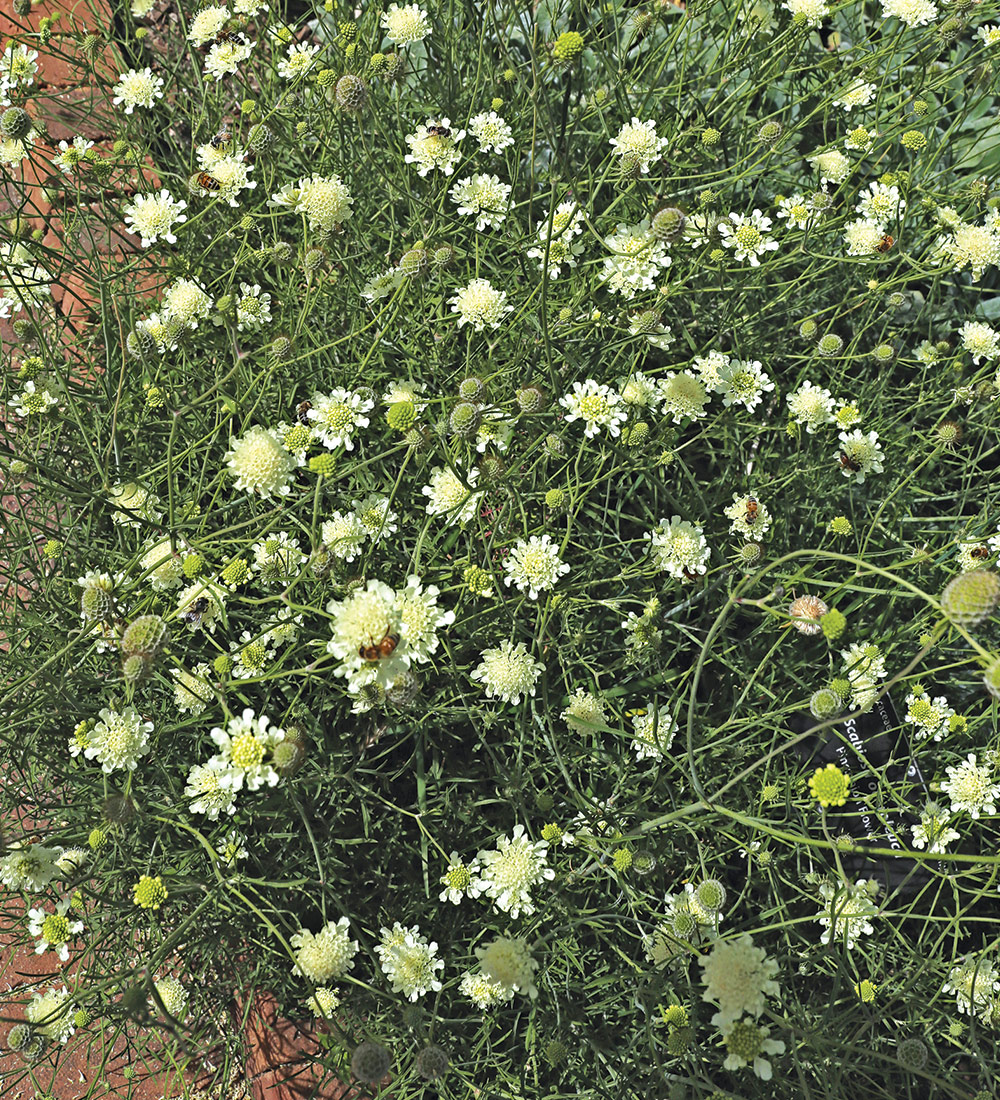 Name: Scabiosa ochroleuca
Zones: 4–9
Size: 3 feet tall and wide
Conditions: Full sun; dry to average, well-drained soil
Native range: Europe, western Asia
I aspire to create the kind of loosely wild, asymmetrical yet perfectly balanced flower arrangements that fill my Instagram feed. Practice might make perfect, but one element my garden lacks is a steady supply of flowers with long curvaceous stems. Cream pincushion flower promises to deliver. From midsummer to frost, cushions of a pale greenish yellow—a color that goes well with others in the garden and vase—hover over clouds of lacy olive green foliage; as a bonus, they attract pollinators of all stripes. Give this plant your hottest and sunniest spot with room to bounce in the breeze, and welcome any self-sowing that might result from never being able to keep up with the deadheading.
4. Nodding sage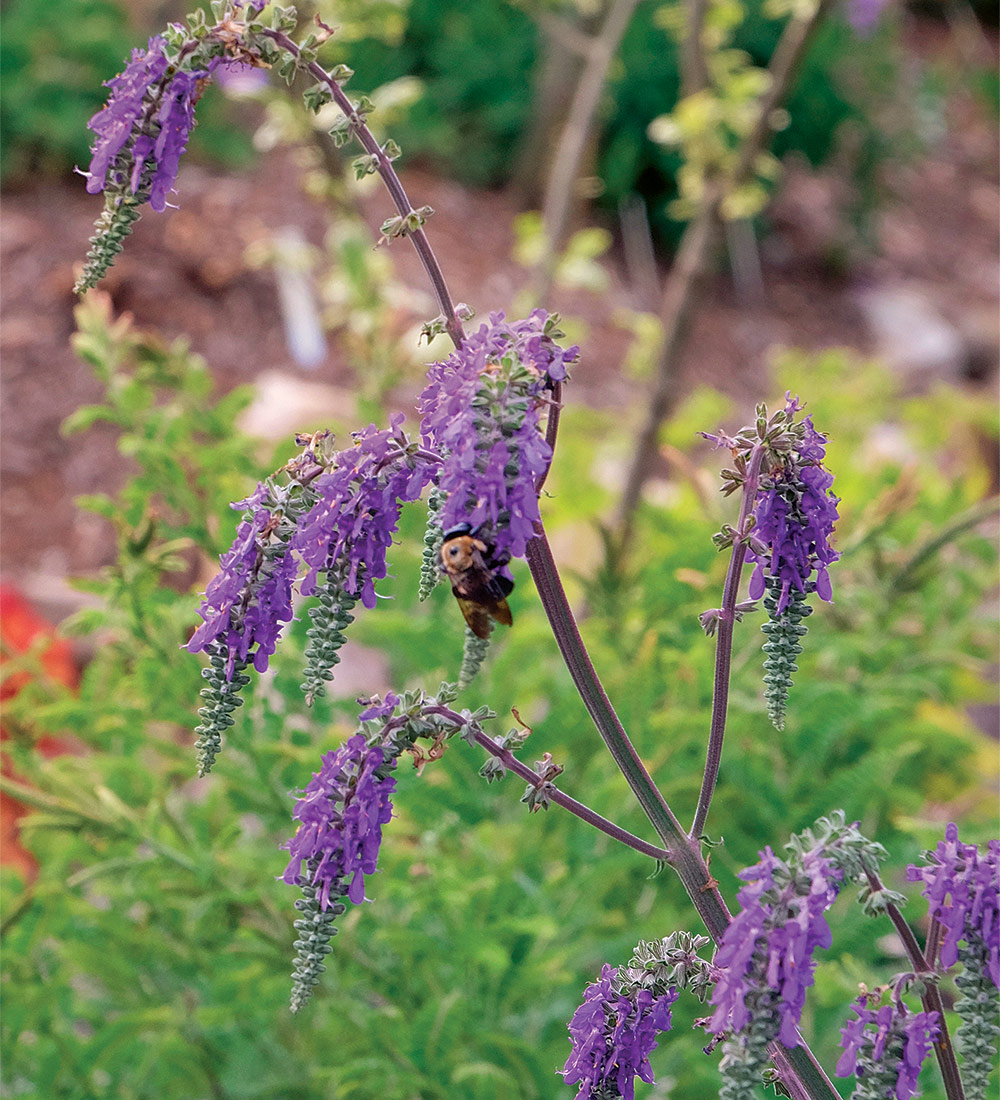 Name: Salvia nutans
Zones: 6–8
Size: 4 feet tall and up to 2 feet wide
Conditions: Full sun to partial shade; average, well-drained soil
Native range: Central and eastern Europe
My garden, heavy on impulse-purchased June bloomers, is on a strict diet. I now use every ounce of willpower to reach for plants with late-season interest instead. But this year I'll cheat for nodding sage's drooping spikes of blue-purple flowers that dangle like carrots, enticing pollinators to the early summer feast. The skinny stems, sprouted from sandpaper-like tufts of arrow-shaped basal foliage, may be propped against a low fence or between neighboring plants but also allowed to cantilever over the front row. Use the unusual flowers in arrangements. Deadhead to prolong bloom time, or leave the seed heads in hopes of self-sowing.
---
Kristin Green is the author of Plantiful: Start Small, Grow Big With 150 Plants That Spread, Self-Sow, and Overwinter. She gardens in Bristol, Rhode Island.