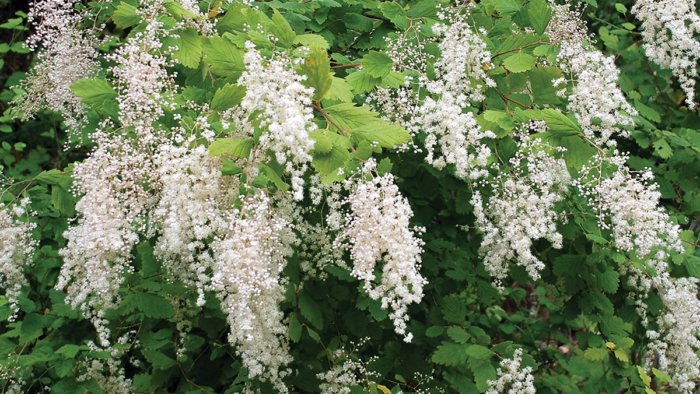 Finding interesting plants for shade can be a struggle, but when you add in the desire for that plant to be a woody shrub, the list narrows even more. But these structural wonders are essential in giving our shady beds and borders depth and real presence.
Whether you're looking for colorful foliage, fabulous flowers, or out-of-this-world texture, there is sure to be at least one shade-loving shrub that will fit the bill. To help us hunt down these elusive garden treasures, we asked regional experts to pick out their four favorite shrubs for shade. Check out some sensational selections for the Mountain West below, and discover even more shade-loving shrubs in this episode of the Let's Argue About Plants podcast.
---
1. Eternal Fragrance
™

daphne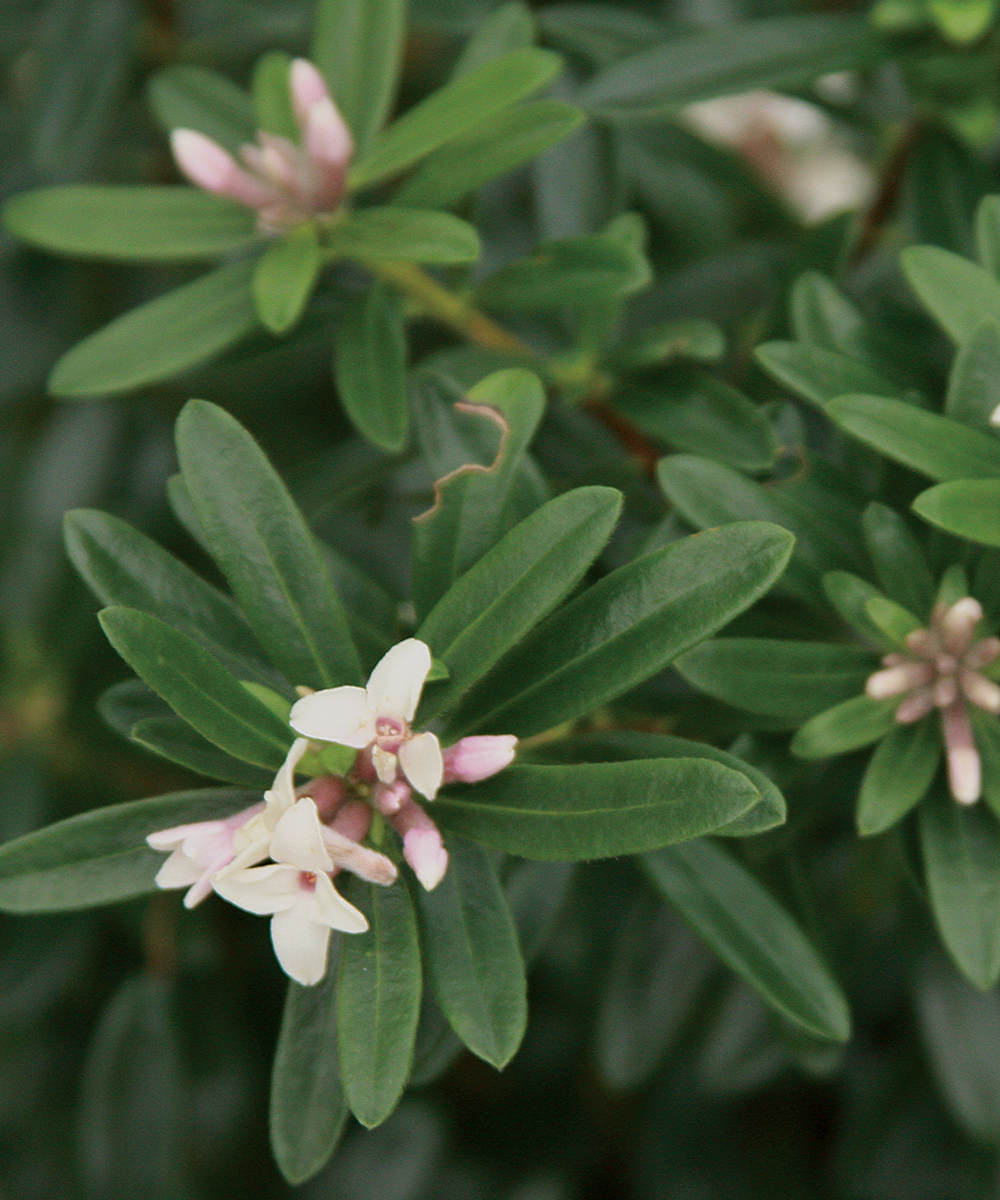 Name: Daphne × transatlantica 'Blafra'
Zones: 5–9
Size: 3 feet tall and wide 
Conditions: Full sun to partial shade; well-drained soil 
Native range: Hybrid 
Eternal Fragrance™ daphne is a great plant to place near a front door so you can enjoy the wonderful aroma of its flowers. White blossoms that are sometimes blushed pink bloom in late spring and may continue to flower until fall. The shiny dark green leaves are very handsome and are borne on cinnamon-colored branches. Eternal Fragrance™ is semi-evergreen, depending on the severity of winter weather each year. In our smoking-hot summers, it will do much better with a modest amount of supplemental water. And while it can tolerate full sun in other regions, it requires afternoon shade in the Mountain West. Best of all, deer don't usually browse this shrub. 
2. Proud Berry® coralberry
Zones: 3–7
Size: 3 to 4 feet tall and wide
Conditions: Full sun to partial shade; well-drained soil 
Native range: Hybrid of North American-native species 
The tiny pink flower blossoms of Proud Berry® coralberry that appear in summer are almost unnoticeable, but they are visited by hummingbirds, butterflies, and bees. The more impressive display comes later with a profusion of smooth pale pink berries that form in abundance on delicate but wiry branches. They look captivating in the garden and in floral arrangements. These berries, while mildly toxic to people and pets, are sometimes eaten by wildlife. Proud Berry® grows slowly but will develop into thickets. Once established, it's naturally drought tolerant but appreciates additional water when summer gets blisteringly hot. While it can take full sun, it prefers dappled, dry shade. 
3. 'Kaleidoscope' abelia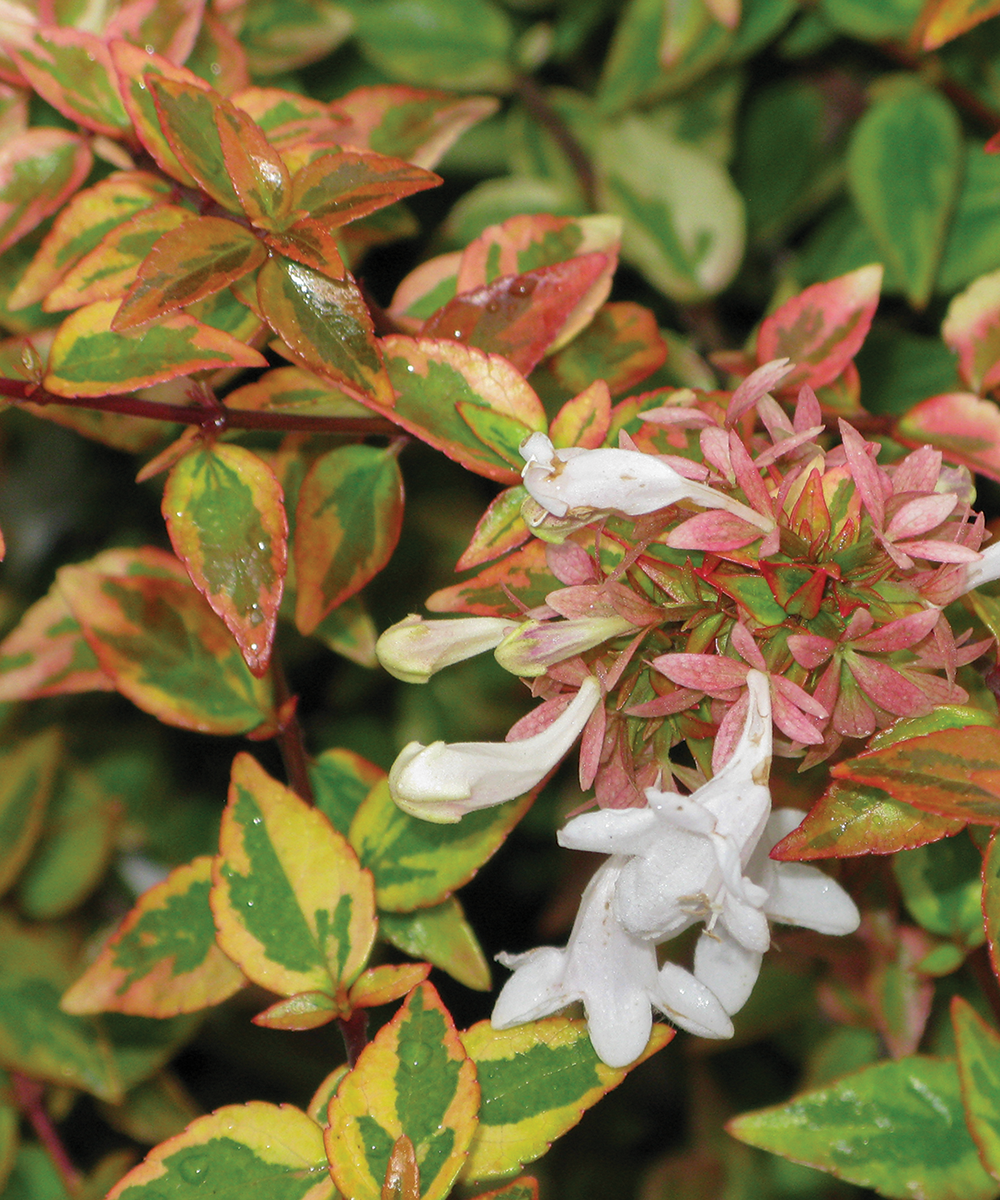 Name: Abelia × grandiflora 'Kaleidoscope'
Zones: 5–9
Size: 2 to 3 feet tall and 3 to 4 feet wide 
Conditions: Full sun to partial shade; well-drained soil 
Native range: Hybrid 
'Kaleidoscope' abelia makes for a beautiful display in mass plantings. This plant has unusual foliage. The fresh spring growth flushes a rich red, sporting dark burgundy streaks. It then morphs to shades of gold, green, and orange. But the show doesn't stop there. Charming and fragrant small flowers bloom pink-tinged in summer and fade to white. If winter isn't terribly cold, this shrub may hold onto its leaves; otherwise, it will lose them. 'Kaleidoscope' needs almost no maintenance, but it may need supplemental water for the first couple of years.
4. Oceanspray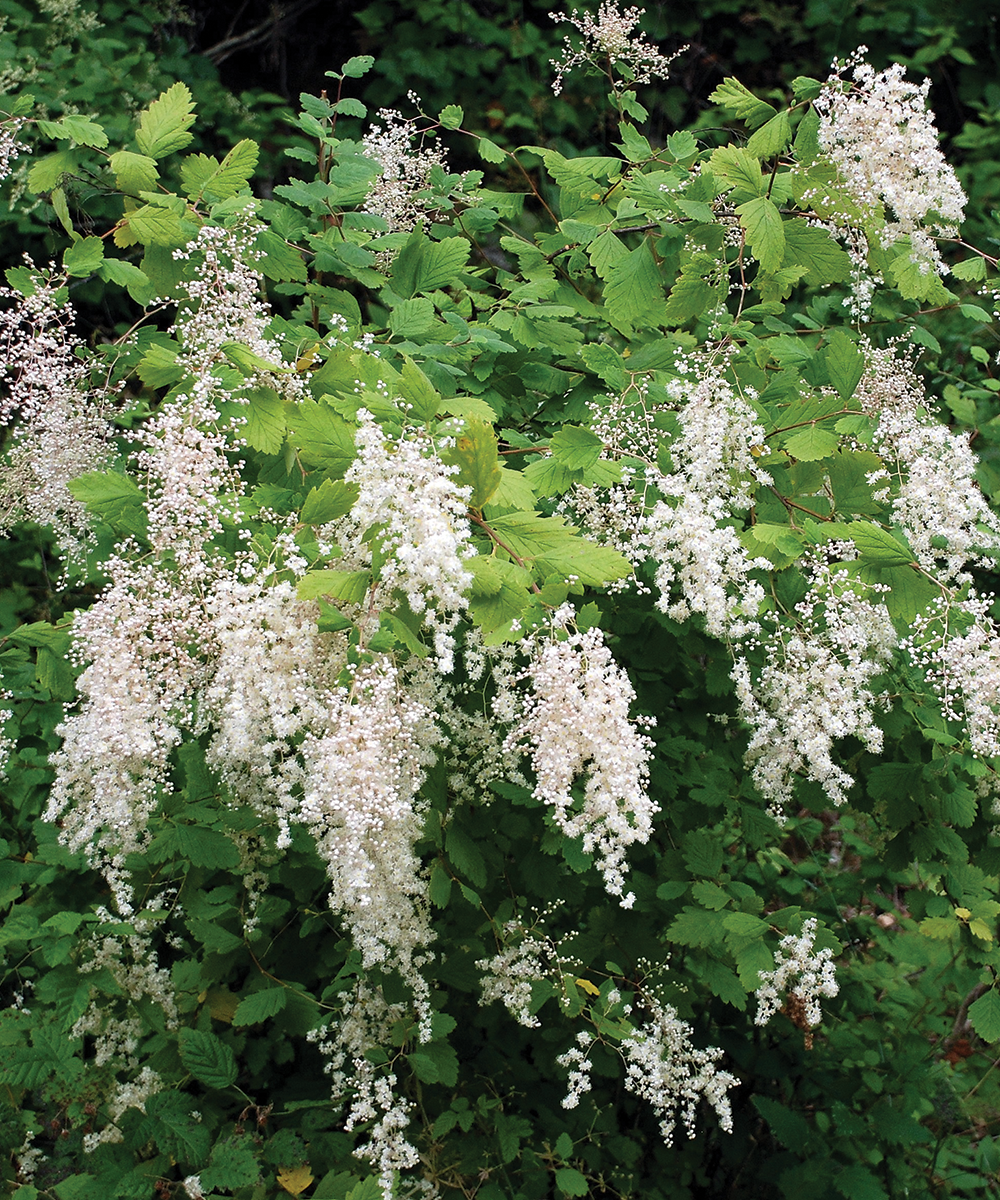 Name: Holodiscus discolor
Zones: 5–10
Size: 12 to 15 feet tall and 3 to 8 feet wide
Conditions: Full sun to full shade; moist to well-drained soil 
Native range: Western North America 
I grew up in northern Idaho, and this native shrub was every­where. Its fragrant, fluffy, cream-colored flower clusters, which can be up to 10 inches long, call out to you in early summer. As they mature, they take on a tan and then a caramel color. These flowers are beloved by native bees and butterflies. Also called creambush and ironwood, oceanspray is deciduous and very adaptable to different light and soil conditions. It's a great performer as an understory plant, but sunny mornings are also welcome. This shrub is drought tolerant once established. Until then, it may need some additional irrigation. 
---
Mary Ann Newcomer is a lifelong gardener and the author of Rocky Mountain Gardener's Handbook and The Timber Press Guide to Vegetable Gardening in the Mountain States.