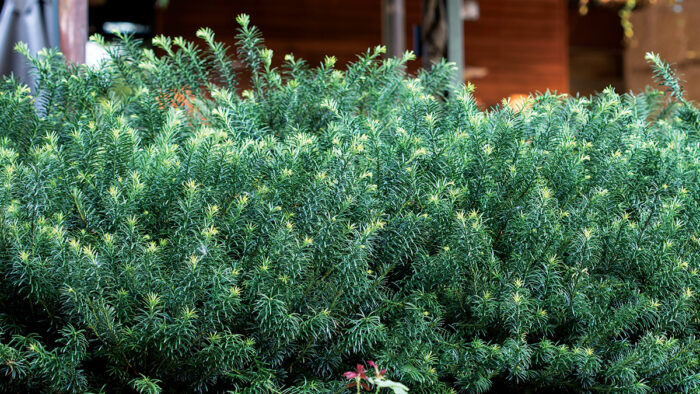 Finding interesting plants for shade can be a struggle, but when you add in the desire for that plant to be a woody shrub, the list narrows even more. But these structural wonders are essential in giving our shady beds and borders depth and real presence.
Whether you're looking for colorful foliage, fabulous flowers, or out-of-this-world texture, there is sure to be at least one shade-loving shrub that will fit the bill. To help us hunt down these elusive garden treasures, we asked regional experts to pick out their four favorite shrubs for shade. Check out some sensational selections for the South below, and discover even more shade-loving shrubs in this episode of the Let's Argue About Plants podcast.
---
1. Mapleleaf viburnum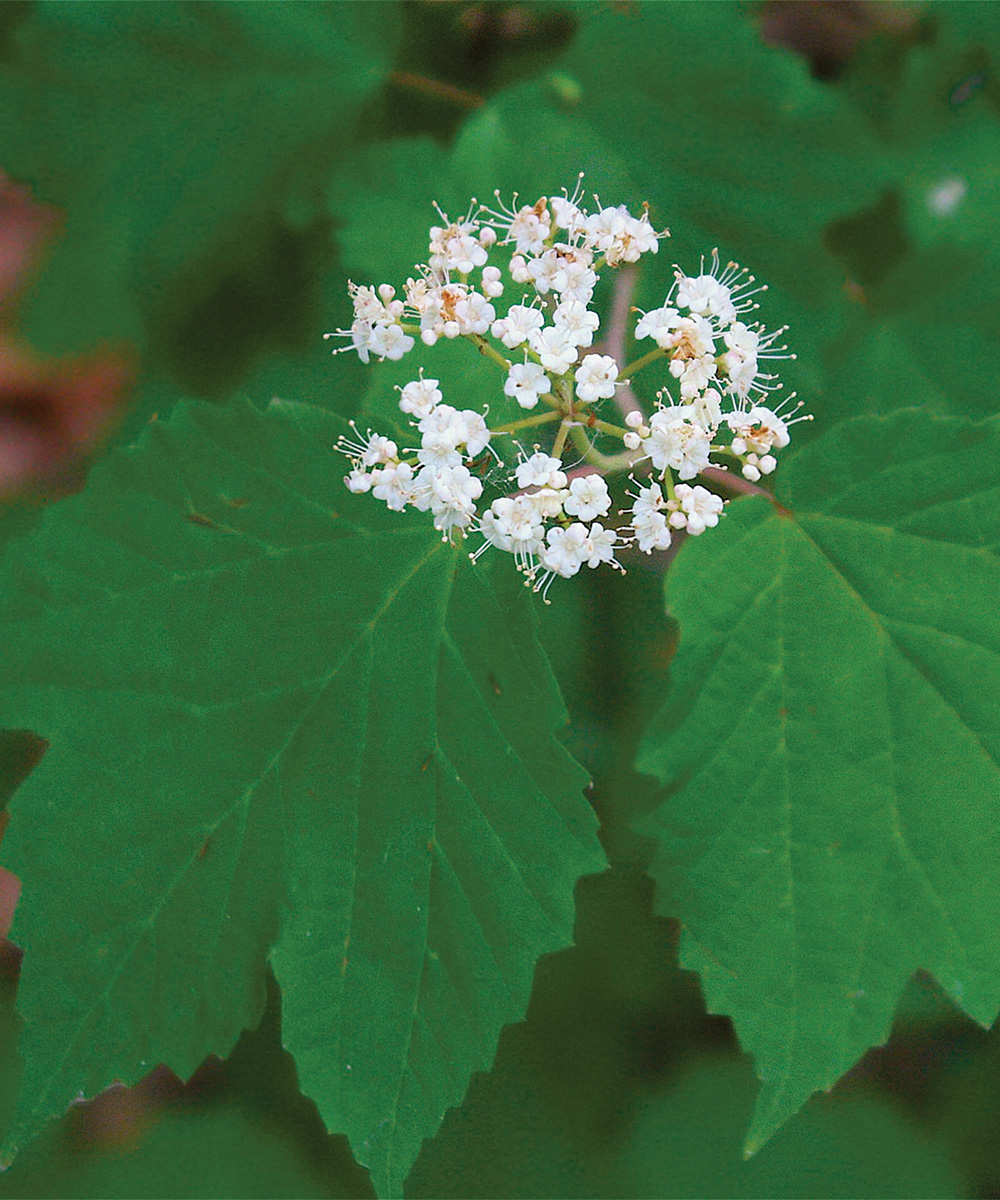 Name: Viburnum acerifolium
Zones: 4–8
Size: 3 to 6 feet tall and wide
Conditions: Full sun to partial shade; moist to dry, well-drained, acidic soil
Native range: Eastern North America
I am fortunate to have this durable shrub growing native throughout my woods. It is a plant for all seasons, with late-spring clusters of white flowers that shine against its soft green, maple-like foliage, followed by fruit that starts out red and ripens to blue-black, providing a late-summer treat for the birds. The incredible fall foliage is in the coral, orange, and reddish pink range, a display that is truly unique among the deciduous plants in my garden. It is much more tolerant of heat, drought, and shade compared to other garden viburnums, and its suckering habit makes it easy to propagate and share.
2. 'Chojuho' azalea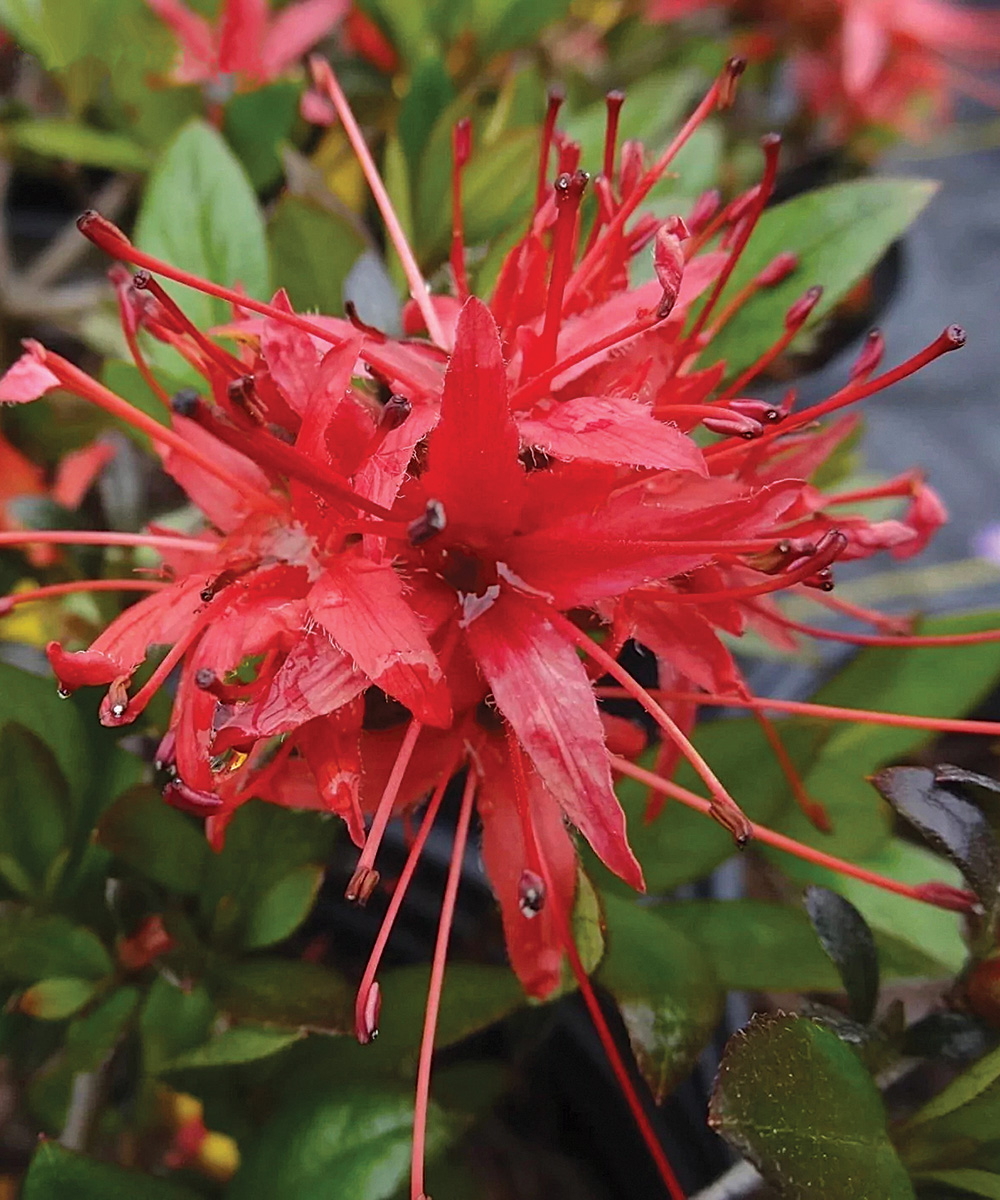 Zones: 6–9
Size: 2 feet tall and 3 feet wide
Conditions: Partial to full shade; moist, well-drained soil
Native range: Hybrid of Asian species
What's not to love about this azalea? Its small, evergreen leaves are charming year-round, and in late spring the flowers open a nice red with narrow, starlike petals and prominent stamens. Over the summer, the red flower color gradually lightens to an orange-green before fading away. My biggest complaint about most azaleas is the short bloom time, and 'Chojuho' shatters that concern with a display that remains attractive for months, into August or September. This Satsuki-type azalea has such a naturally compact habit that it is often used as a bonsai subject. It also works well in containers, at the front of borders, or in the smallest garden spaces.
3. 'Ogon' holly olive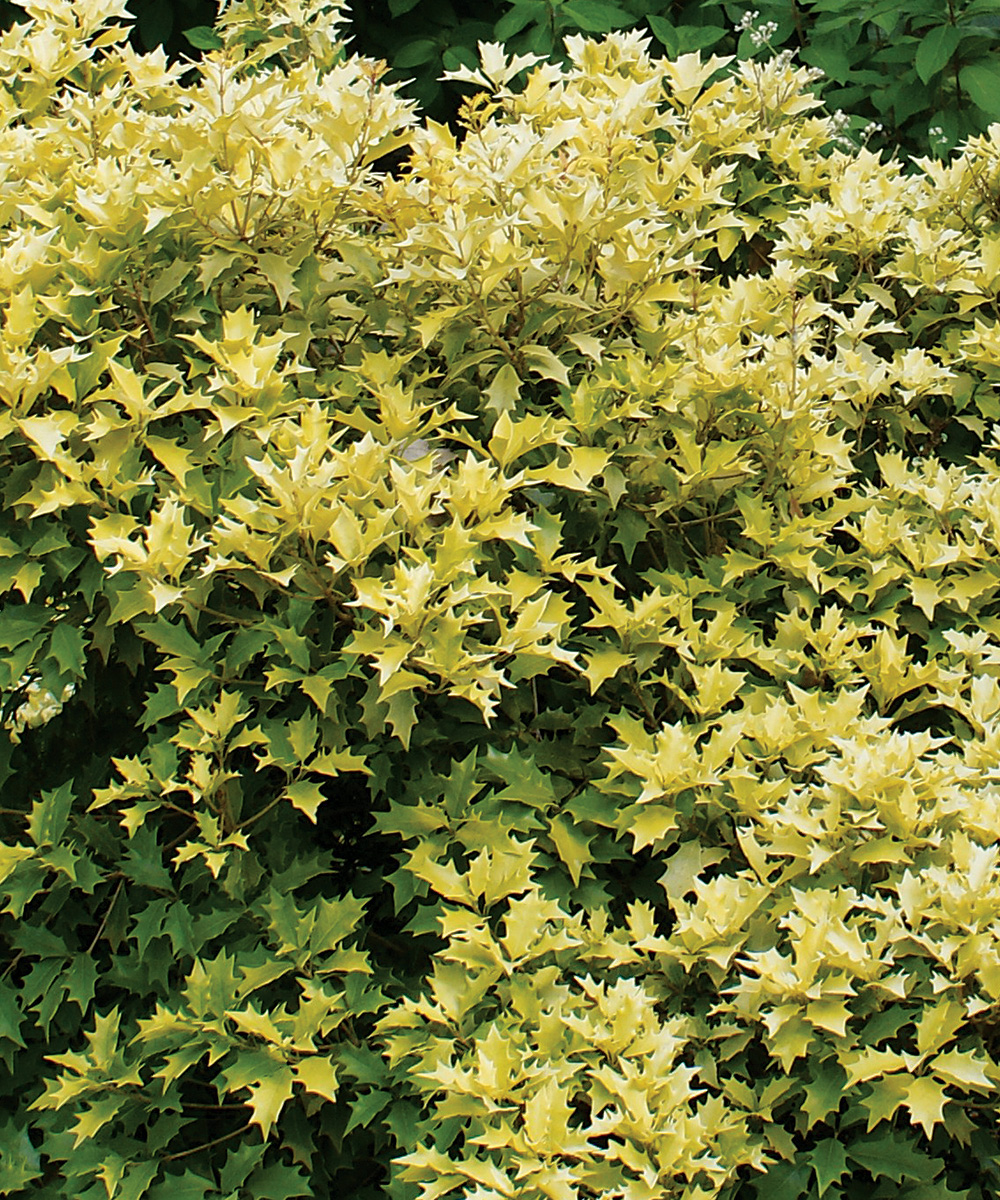 Name: Osmanthus heterophyllus 'Ogon'
Zones: 7–11
Size: 6 to 10 feet tall and wide
Conditions: Partial to full shade; well-drained soil
Native range: Hybrid of East Asian species
I have been on a golden-plant kick lately, and nothing brightens up a shady spot like the warm chartreuse glow of 'Ogon' holly olive. Tolerant of shade and drought, this slow-growing shrub has glossy evergreen leaves with beautifully textured spiny margins. New foliage emerges with a luminous yellow color that softens and deepens as the season progresses. In fall it produces fragrant blooms that waft a sweet apricot-like scent throughout the garden. I am a fan of all Osmanthus, but this selection is a particular favorite. With its compact size and eye-catching foliage, it would truly work well in any garden.
4. Yewtopia® Japanese plum yew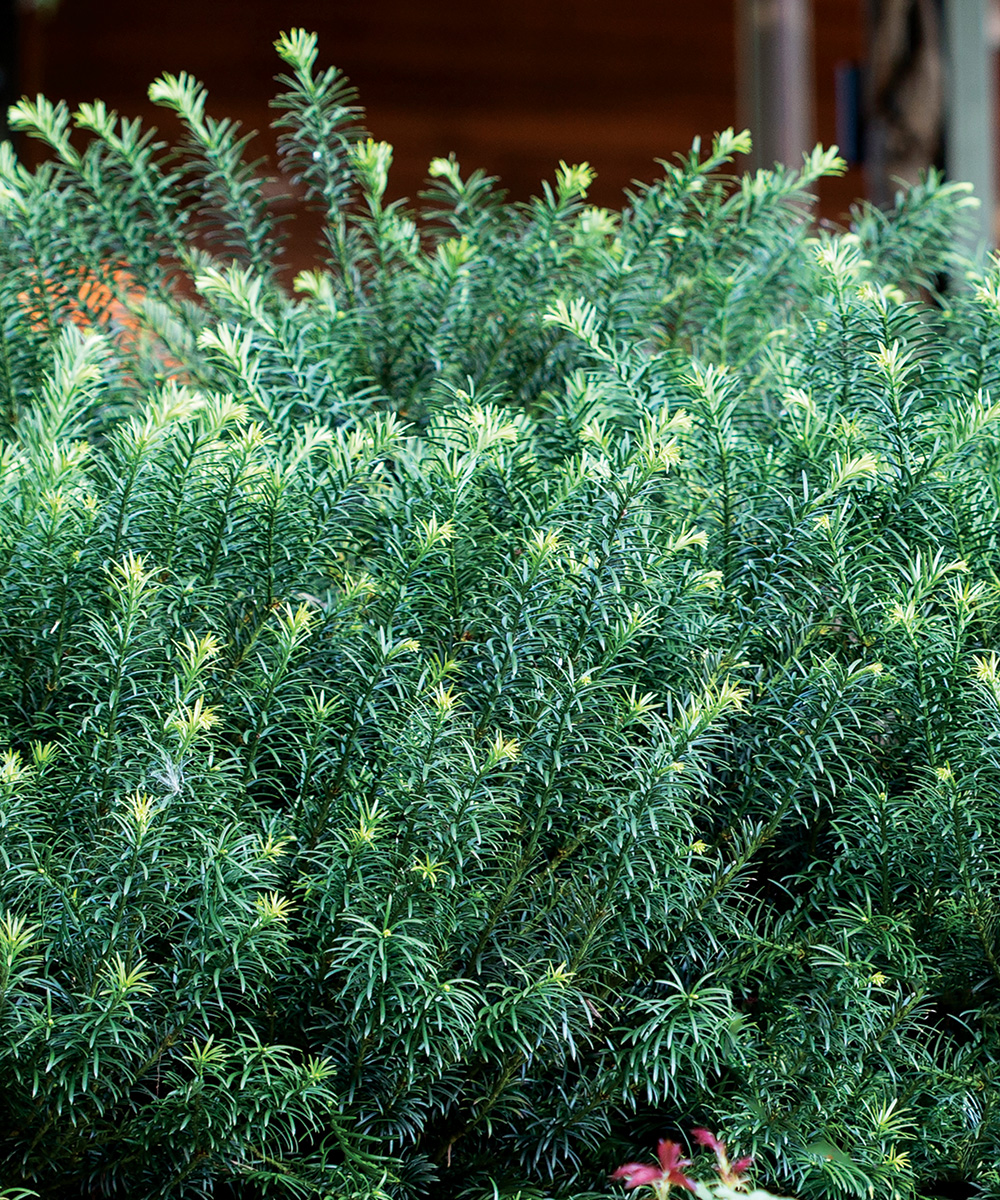 Name: Cephalotaxus harringtonia 'Plania'
Zones: 6–10
Size: 3 to 4 feet tall and wide
Conditions: Partial to full shade; well-drained soil
Native range: East Asia
The heat and drought tolerance of this durable conifer is amazing, making it especially well-adapted for use in southern gardens. I have lost many conifers in my own garden due to the recent summer droughts, but the Japanese plum yews have remained steadfast. The species is available in many forms that are suitable for a variety of landscape uses, but Yewtopia® is a particular favorite. Its compact size, upright form, and easygoing vase-shaped habit make it a great addition to nearly any shady vignette, and I have used it in shade containers with great success. Did I mention that it is also deer resistant?
---
Hayes Jackson is an urban regional extension agent with the Alabama Cooperative Extension System and director of the Longleaf Botanical Gardens in Anniston, Alabama.