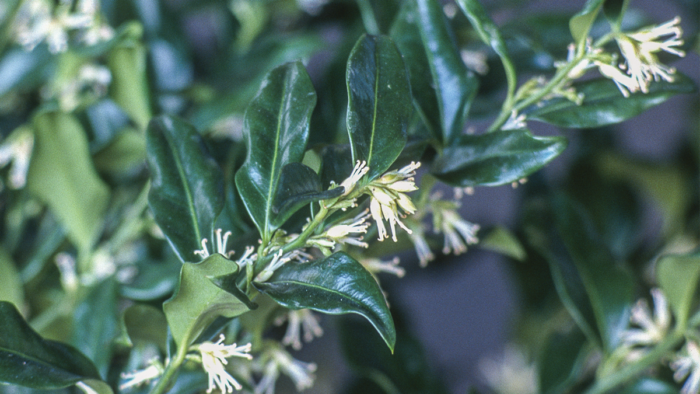 Finding interesting plants for shade can be a struggle, but when you add in the desire for that plant to be a woody shrub, the list narrows even more. But these structural wonders are essential in giving our shady beds and borders depth and real presence.
Whether you're looking for colorful foliage, fabulous flowers, or out-of-this-world texture, there is sure to be at least one shade-loving shrub that will fit the bill. To help us hunt down these elusive garden treasures, we asked regional experts to pick out their four favorite shrubs for shade. Check out some sensational selections for California below, and discover even more shade-loving shrubs in this episode of the Let's Argue About Plants podcast.
---
1. 'Mountain Fire' andromeda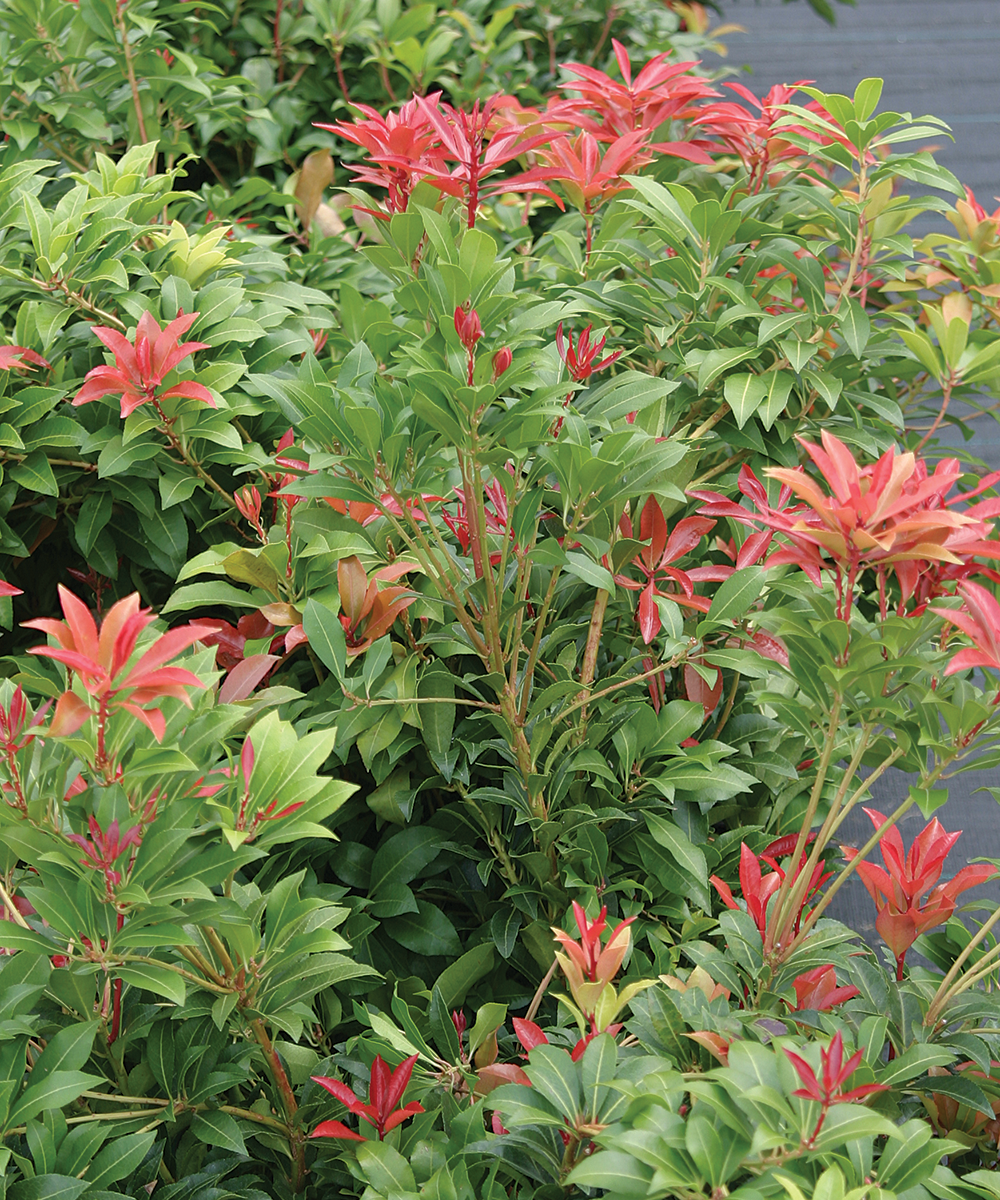 Name: Pieris japonica 'Mountain Fire'
Zones: 5–9
Size: 4 to 8 feet tall and 3 to 6 feet wide 
Conditions: Partial shade; moist, well-drained soil 
Native range: China, Taiwan, Japan
While this evergreen workhorse looks good year-round, spring is the season when 'Mountain Fire' andromeda really shines. Beginning in midspring, small white flowers borne in pendulous clusters are complemented by newly emerging red leaves. As the season progresses, the leaves change to green with some white variegation. Somewhat irregular in habit, 'Mountain Fire' can be pruned into a more formal shape with some effort but looks best in a casual setting where its quirky, sculptural shape is allowed to shine. Culturally, andromeda has similar requirements to azaleas (Rhododendron spp. and cvs., Zones 3–9), and the two make good companion plants in filtered shade. Be sure to provide the right soil—acidic and well draining yet moisture retentive. 
2. Variegated gold dust plant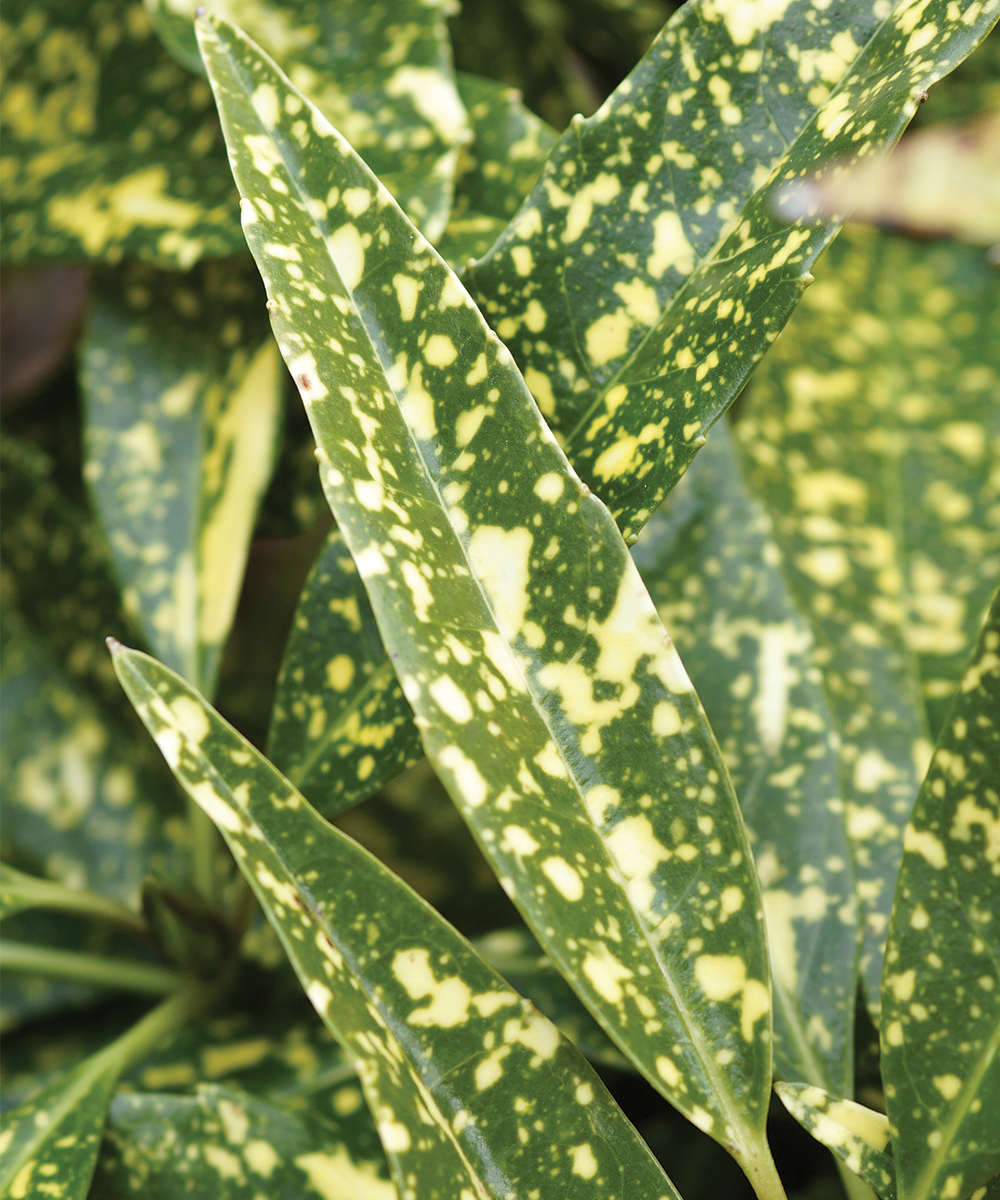 Name: Aucuba japonica 'Variegata'
Zones: 6–9
Size: 4 to 8 feet tall and wide
Conditions: Partial to full shade; well-drained soil 
Native range: China, Taiwan, Japan
If variegated gold dust plant were up for an award, it would definitely win in the category of "low-maintenance superstar." This medium-size, shade-loving shrub sports glossy green leaves lightly speckled with gold. It maintains a bushy, somewhat tropical appearance year-round. Requiring virtually no pruning or shaping and with low to average water needs, it's a great option for harder-to-reach spots at the back of the border where maintenance chores are more challenging. Sometimes grown as a houseplant elsewhere, in mild climates like ours it's the perfect choice for a container on a shady front porch. 
3. Fragrant sweet box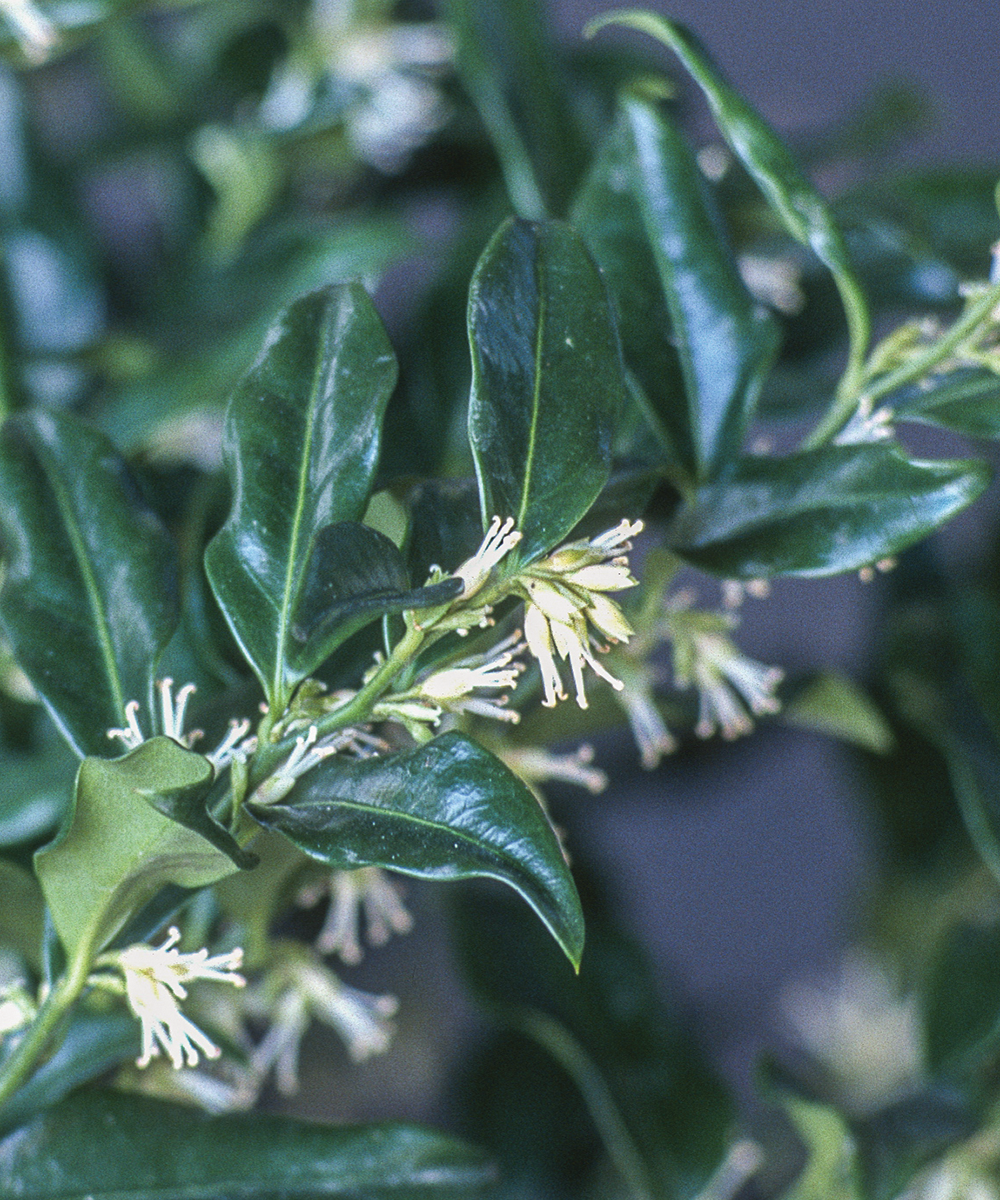 Name: Sarcococca ruscifolia
Zones: 7–9
Size: 3 to 5 feet tall and wide 
Conditions: Partial to full shade; well-drained soil 
Native range: Western China, Tibet 
Fragrant sweet box makes an outstanding easy-care shrub for shady spaces. Featuring dark, glossy-green leaves on stiff, slightly arching stems, this evergreen shrub adds year-round structure to any planting. In late winter, intensely fragrant white flowers bloom when most of the garden is still sleeping. If possible, plant this shrub close to a window or door so the scent can be enjoyed despite the cooler weather. After the flowers are spent, small red berries add subtle interest. Fragrant sweet box has low to moderate water needs. It can have a gangly growth habit when first planted, as new branches tend to shoot out every which way; this slower-growing shrub requires some patience and selective pruning to maximize its good looks.
4. 'Mound San Bruno' coffeeberry
Name: Rhamnus californica 'Mound San Bruno'
Zones: 7–10
Size: 4 to 6 feet tall and 6 to 8 feet wide 
Conditions: Full sun to partial shade; well-drained soil 
Native range: Western United States, Baja California 
Adaptable to a range of conditions, 'Mound San Bruno' coffeeberry can handle a fair amount of shade and is often planted under native oak trees (Quercus spp. and cvs., Zones 4–10). Its shape and color will vary depending on how much sun it receives. It can be low and sprawling with larger green leaves when planted in shade, and it can have a larger, bushier form and smaller, gray-green leaves when planted in sun. New spring growth sports red stems and small white flowers that are attractive to pollinators but not particularly showy. Berries in shades of green, pink, and red gradually fade to black in ­autumn. Coffeeberry is an excellent choice for those in search of a low-fuss addition to a native pollinator garden. 
---
Susan Morrison is a landscape designer and writer in Concord, California.