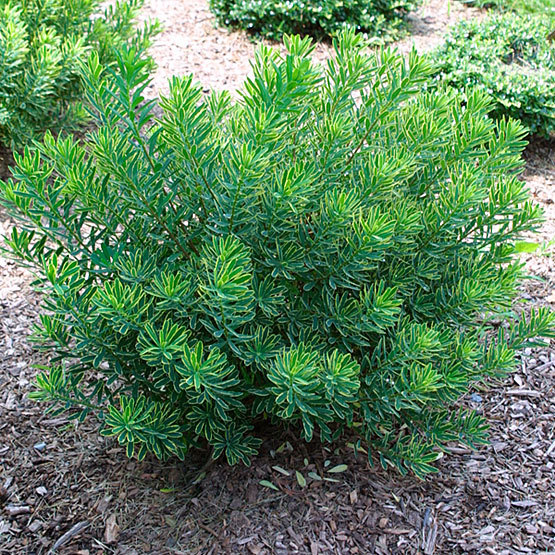 Shrubs in the genus Daphne are gems in the open woodland and shrub border, or for specimen planting. Their four-lobed flowers range from white and pink to lavender, many of which give off an intoxicating fragrance. Daphnes have the reputation of being finicky and perishing without warning, but in general, they are beautiful, low-maintanence shrubs.
Noteworthy CharacteristicsAlluring flowers with heavy fragrance; many are specimen shrubs.
CareModerately fertile, well-drained soil; full or part sun.
PropagationSow seed in a cold frame when fresh; take softwood cuttings in early summer and hardwood cuttings in late summer.
ProblemsSouthern blight, Verticillium wilt, crown and root rot, Botrytis twig blight, aphids, and scale.