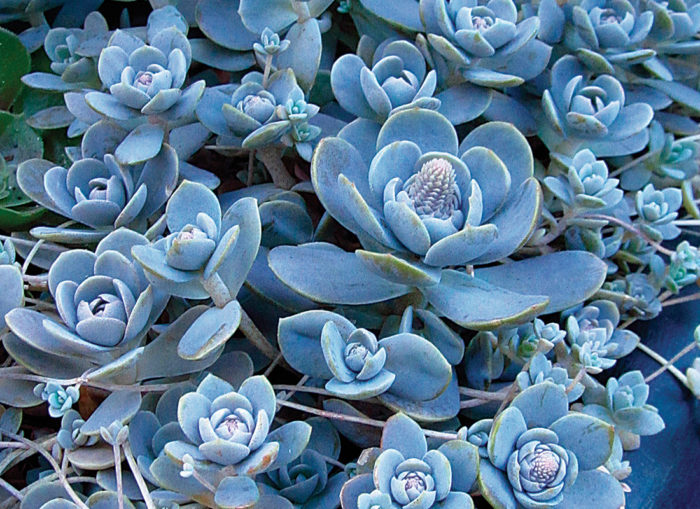 See regional picks for short plants, and read the article by Steve Aitken for even more ideas.
"As I began amassing countless short varieties, only some of which worked in my front bed, I started planting shorter plants all over my garden. I would take notice of them, too, in all the gardens I visited, residential and botanical. I made mental notes of how others used small plants: the roles they could play and how essential they are to completing the look of a garden, a bed, or a vignette." Read more in 10 Small Plants to Grow Now
---
1.
'Evita' Hardy Gloxinia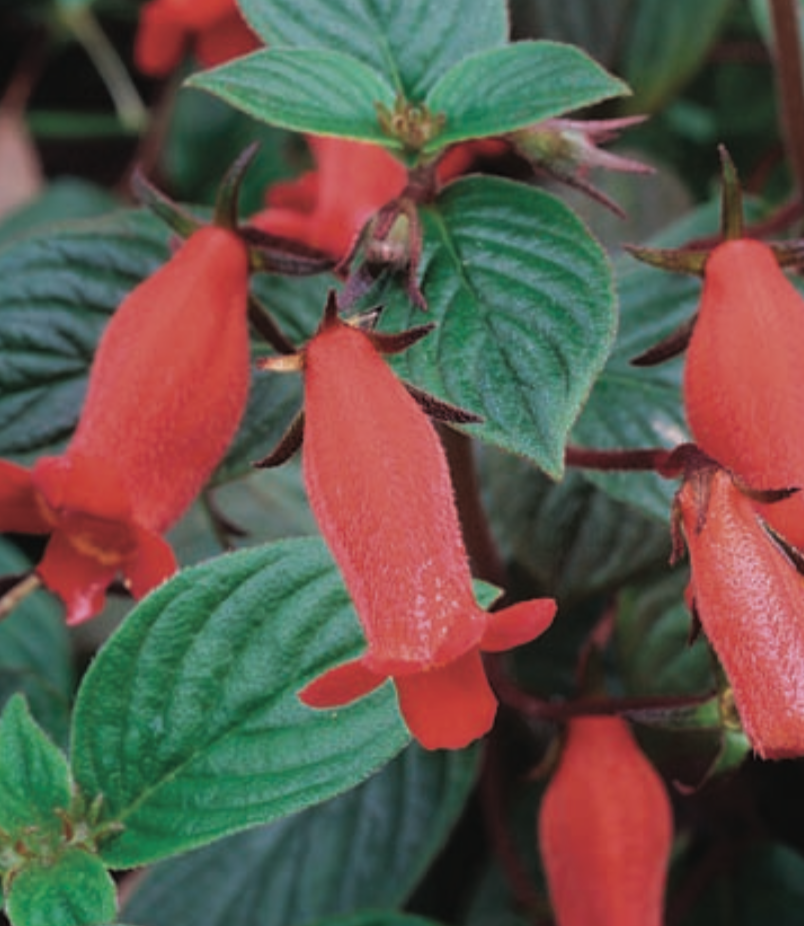 Name: Seemannia nematanthodes 'Evita'
Zones: 7b–9
Size: 1 foot tall and 4 feet wide
Conditions: Partial shade; well-drained soil in winter and moist soil in summer
Native Range: Argentina
There aren't many bright red flowers for shade, but hardy gloxinia fills that niche. From midsummer to frost, this ground cover erupts with scarlet blossoms that hover over rich green foliage and appear like elongated jelly beans with one end flared open. I particularly like how radiant the flowers look in the late evening sun, an effect that can be enhanced by allowing this plant to cascade over a rock wall or carpet the ground along a planting's edge. This member of the African violet family was selected at a high elevation in Argentina for enhanced winter hardiness, but it can be tender in zones farther north. It is often late to start growing in spring, so be patient before giving up on it.
2.
Dunce Caps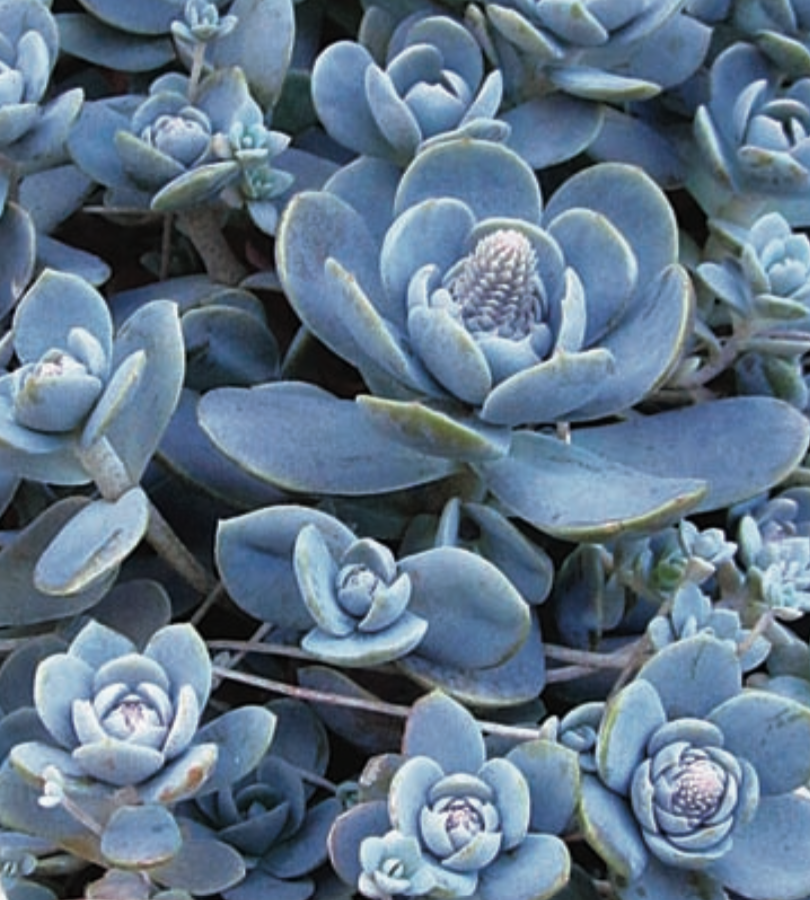 Name:
Orostachys iwarenge
Zones: 6–8
Size: 12 inches tall and 12 to 18 inches wide
Conditions: Full sun to partial shade; well-drained soil
Native Range: China, Japan
I fell in love with this low-growing succulent during grad school, when I was an apartment dweller. A friend gave me one plant that soon became many, as its frosted blue rosettes propagated new plants via threadlike stolons. The babies were perfect for top-dressing around the base of other container plants. In fall the rosettes' centers elongated about 4 to 6 inches into tiny "dunce caps," and dozens of tiny flowers appeared on that inflorescence. I left some plants outside for the winter and was delighted to discover they could survive in Zone 7 conditions. Thus, Southern rock-garden enthusiasts can also use this Asian native as a ground cover.
3.
Sacred Lily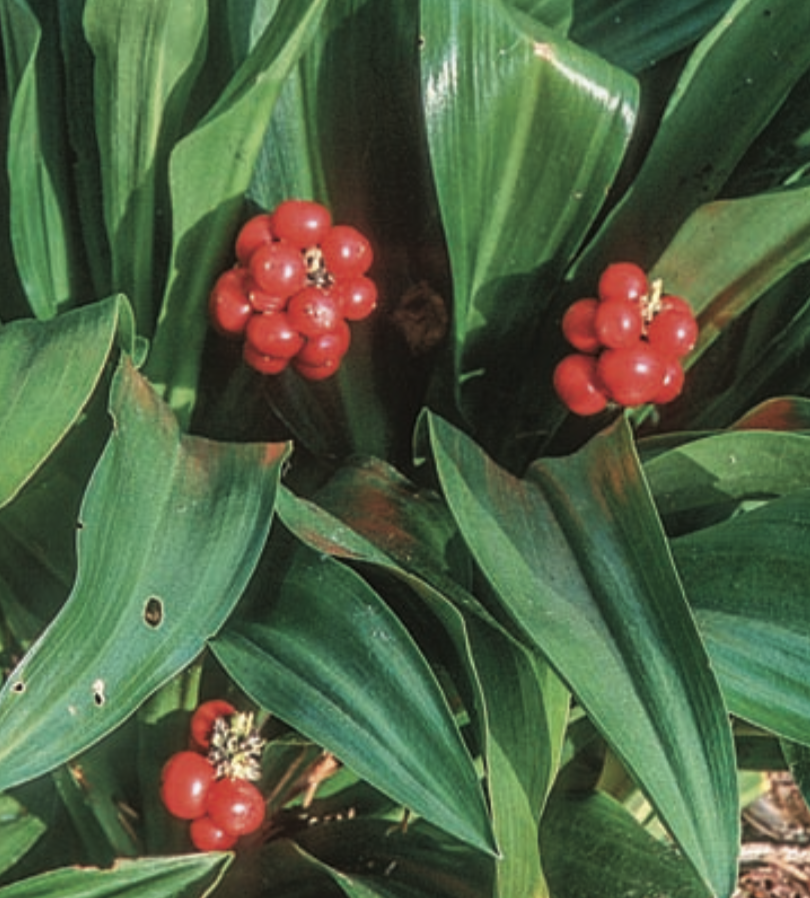 Name: Rohdea japonica
Zones: 6–10
Size: 1 foot tall and 2 feet wide
Conditions: Partial to full shade; moderately moist, well-drained soil (especially in winter)
Native Range: Japan
I first encountered sacred lily on a cold winter day and was amazed that this perennial with tropical-looking foliage could still be so lush after a frost. Since that first meeting, sacred lily has become a plant that I recommend to my students for its usefulness in shady sites. Its elongated evergreen leaves make a reliable, low herbaceous layer under shrubs. Although slow to spread, it can be propagated through division during winter. The flowers are hidden by the foliage, but if they are pollinated, you'll see red fruit among the foliage just in time for the holidays. Variegated sacred lilies are on the market, and their hints of white in the leaves help to brighten dark corners.
4.
'Minnie Pearl' Phlox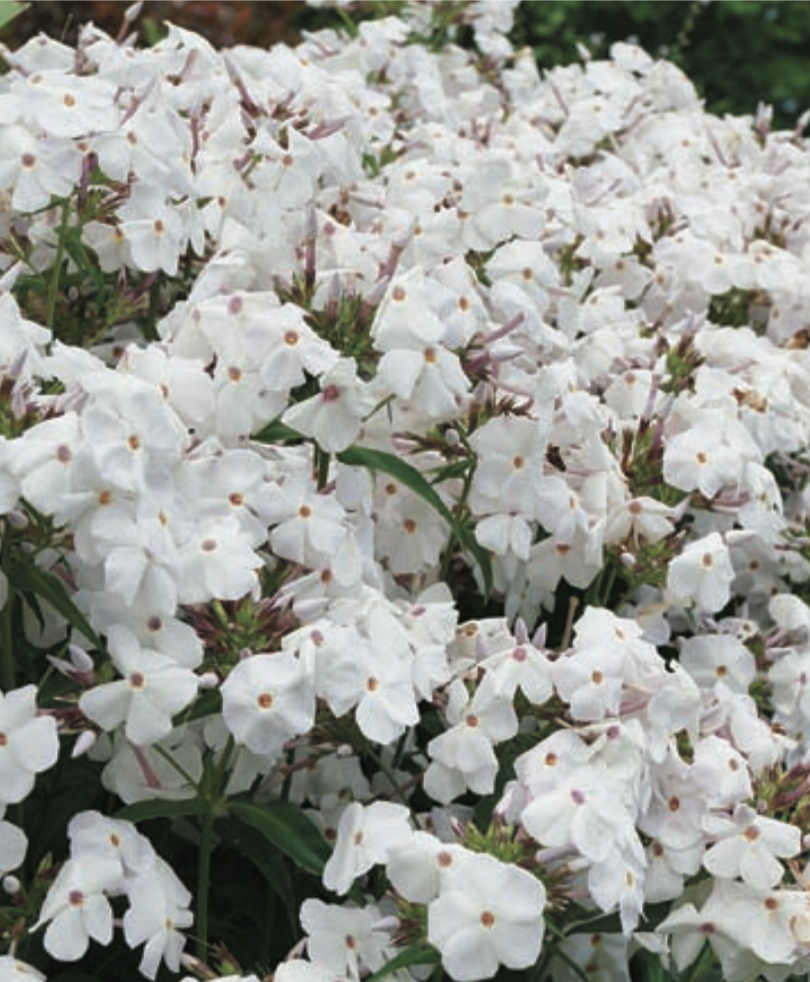 Name: Phlox carolina 'Minnie Pearl'
Zones: 4–9
Size: 1 foot tall and 2 feet wide
Conditions: Full sun to partial shade; moist to average soil
Native Range: Southeastern United States
Say howdy to 'Minnie Pearl' phlox, a great, short perennial for the South! This selection of a Southeastern native, discovered in Mississippi, blooms for a month in mid to late spring, and its pinwheel-shape white blossoms may return for encore performances during the summer. 'Minnie Pearl' slowly spreads via rhizomes and has mildew-resistant, verdant foliage; provide some shade during summer to prevent yellow discoloration. I've seen it planted under white benches that echo the color of the flowers, and in my garden it provides stellar contrast for plants with dark foliage, such as 'Sparkling Burgundy' pineapple lily (Eucomis comosa 'Sparkling Burgundy', Zones 6–9).
---
Jared Barnes, Ph.D., is an assistant professor of horticulture at Stephen F. Austin State University in Nacogdoches, Texas.