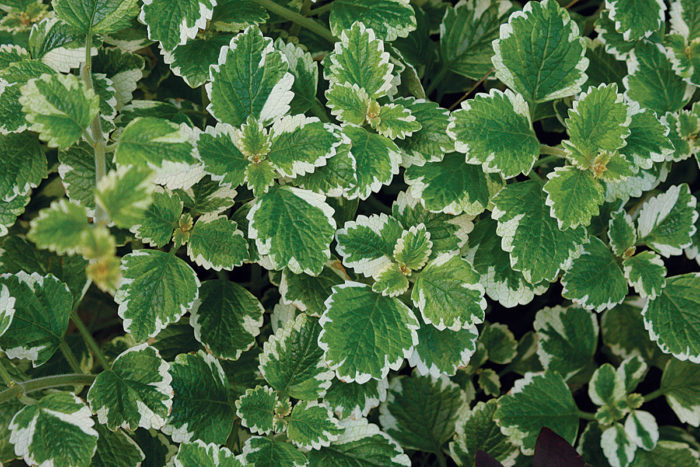 See regional picks for short plants, and read the article by Steve Aitken for even more ideas.
"As I began amassing countless short varieties, only some of which worked in my front bed, I started planting shorter plants all over my garden. I would take notice of them, too, in all the gardens I visited, residential and botanical. I made mental notes of how others used small plants: the roles they could play and how essential they are to completing the look of a garden, a bed, or a vignette." Read more in 10 Small Plants to Grow Now
---
1. 'Belgravia Rose' Sun Rose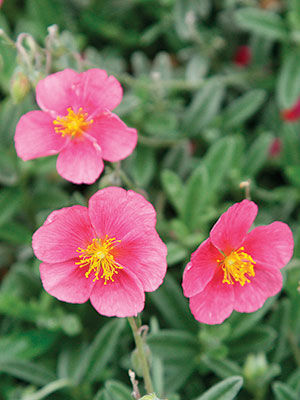 Name: Helianthemum 'Belgravia Rose'
Zones: 4–9
Size: 6 to 8 inches tall and 18 to 24 inches wide
Conditions: Full sun; average soil
Native range: Europe, Asia Minor
Sun roses have lovely delicate blooms that look like those of their taller cousin, rock roses (Cistus spp. and cvs., Zones 8–11). These hearty Mediterranean ground covers have eye-catching, silver green leaves and spread beautifully in a rock garden or as an edging plant. Most varieties bloom in spring, including the striking pink 'Belgravia Rose', which creates a nice contrast next to a colorful foliage plant such as a pincushion protea (Leucospermum spp. and cvs., Zones 8–11) or New Zealand fl ax (Phormium tenax and cvs., Zones 8–11).
2. Dittany of Crete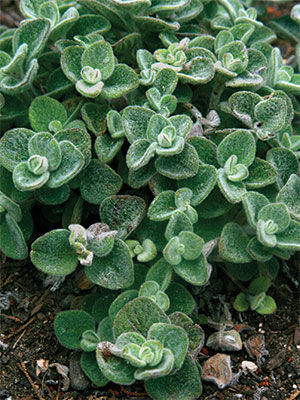 Name: Origanum dictamnus
Zones: 7–10
Size: 8 inches tall and 24 inches wide
Conditions: Full sun; well-drained soil
Native range: Crete
Dittany of Crete is one of the all-time best edging plants in my herb garden, even though it can't be used in the kitchen. This oregano relative has quarter- to half dollar–size round, soft, and fuzzy gray leaves that are fragrant. It creates a perfect companion to the tiny leaves of thyme (Thymus vulgaris, Zones 5–9) or the purple leaves of culinary sage (Salvia officinalis 'Purpurea', Zones 6–10). Simple to grow with very little care or water, this ground cover blooms with delicate rose-colored flowers that can be cut and dried for arrangements. Good drainage is essential to growing this silver-leafed plant.
3. 'Arizona Red Shades' Blanket Flower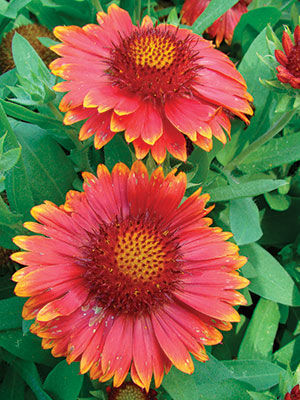 Name: Gaillardia 'Arizona Red Shades'
Zones: 4–10
Size: 12 inches tall and wide
Conditions: Full sun; moist soil
Native range: North America
Blanket flowers are one of the great North American natives that can take a ton of heat and still bloom their hearts out in the summer months. The newer cultivar 'Arizona Red Shades' is stunning, with its lovely crimson-colored blossoms that attract butterflies and bees. With occasional deadheading, it will continue to bloom even when the temperatures hit triple digits. Blanket flowers benefit from regular division to extend their two-to-five-year life span.
4. Variegated Mintleaf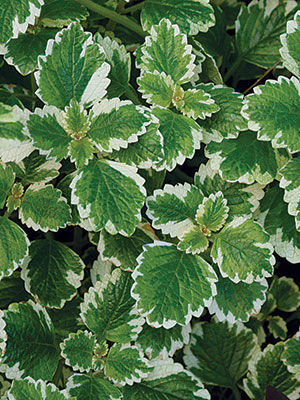 Name: Plectranthus madagascariensis
Zones: 9–11
Size: 12 inches tall and 36 inches wide
Conditions: Partial to full shade; well-drained soil
Native range: Madagascar, southern Africa
Got dry shade? Variegated mintleaf is the perfect plant for under a mature tree. This lovely creeping ground cover grows fast and sports white tubular flowers as a bonus. Its main selling point is its almost succulent green and white leaves, which have a minty fragrance. Easily propagated by offshoots but not pernicious or invasive, this plant is perfect for creating a lush look without much water or maintenance. Almost all Plectranthus are frost sensitive, so plant it in a protected nook in colder areas.
---
Rachel Young is a horticulturist in Los Angeles.
Photos: courtesy of San Marcos Growers (1); Michelle Gervais (2); millettephotomedia.com (3); Kerry Ann Moore (4)