See regional picks for short plants, and read the article by Steve Aitken for even more ideas.
"As I began amassing countless short varieties, only some of which worked in my front bed, I started planting shorter plants all over my garden. I would take notice of them, too, in all the gardens I visited, residential and botanical. I made mental notes of how others used small plants: the roles they could play and how essential they are to completing the look of a garden, a bed, or a vignette." Read more in 10 Small Plants to Grow Now
---
1.
'Thundercloud' Sedum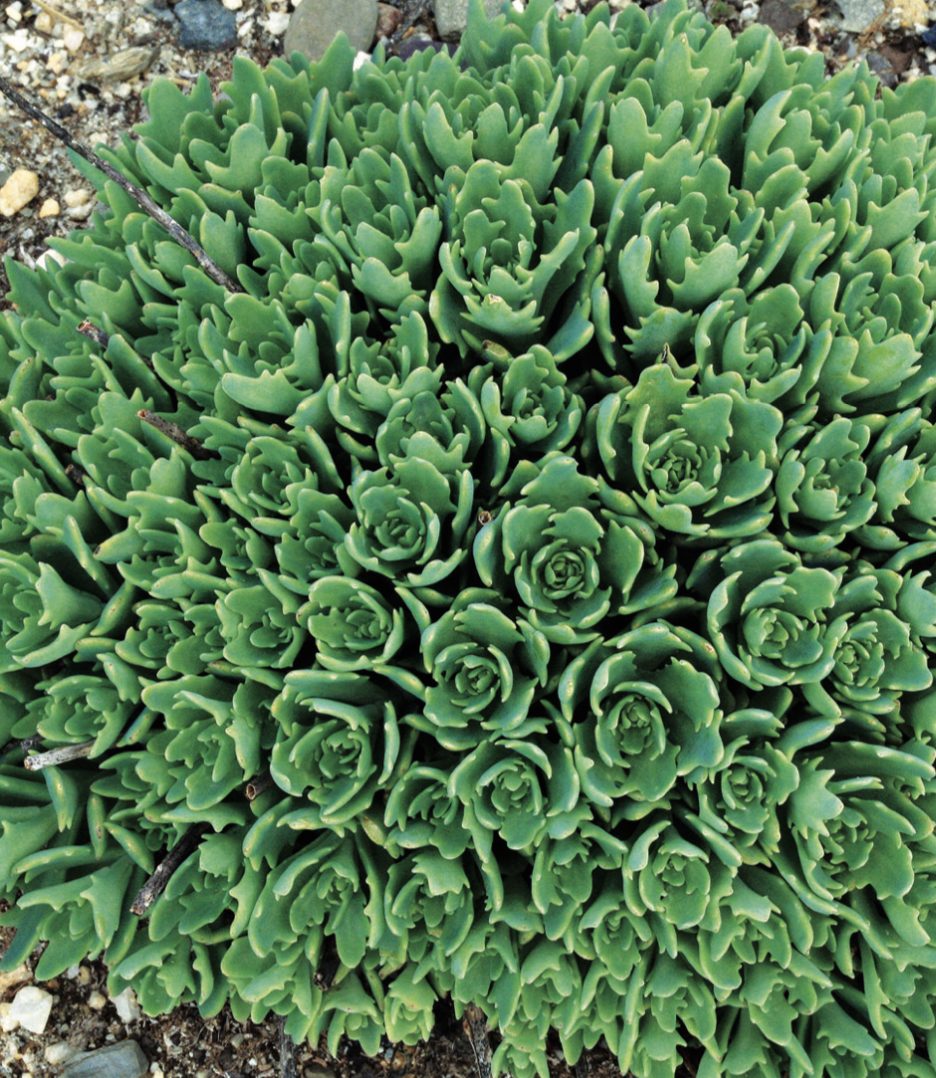 Name: Sedum 'Thundercloud'
Zones: 4–8
Size: 6 to 12 inches tall and wide
Conditions: Full sun to partial shade; well-drained soil
Native range: Hybrid
'Thundercloud' is a full-season performer with fabulous foliage and flowering. It makes beautiful tidy mounds of gray-green toothy foliage. Its texture and form are wonderful, and it would be a great plant for this alone. Then summer comes, and the plants are covered in masses of tiny white flowers that hide nearly all the foliage; the blooms last around three months. As with most sedums, 'Thundercloud' prefers well-drained soil and full sun. Too much moisture or even overly rich soil can cause plants to flop and spread open. It will still look lovely, but not quite as lovely as the tidy mounds.
2.

'Caramel' Coral Bells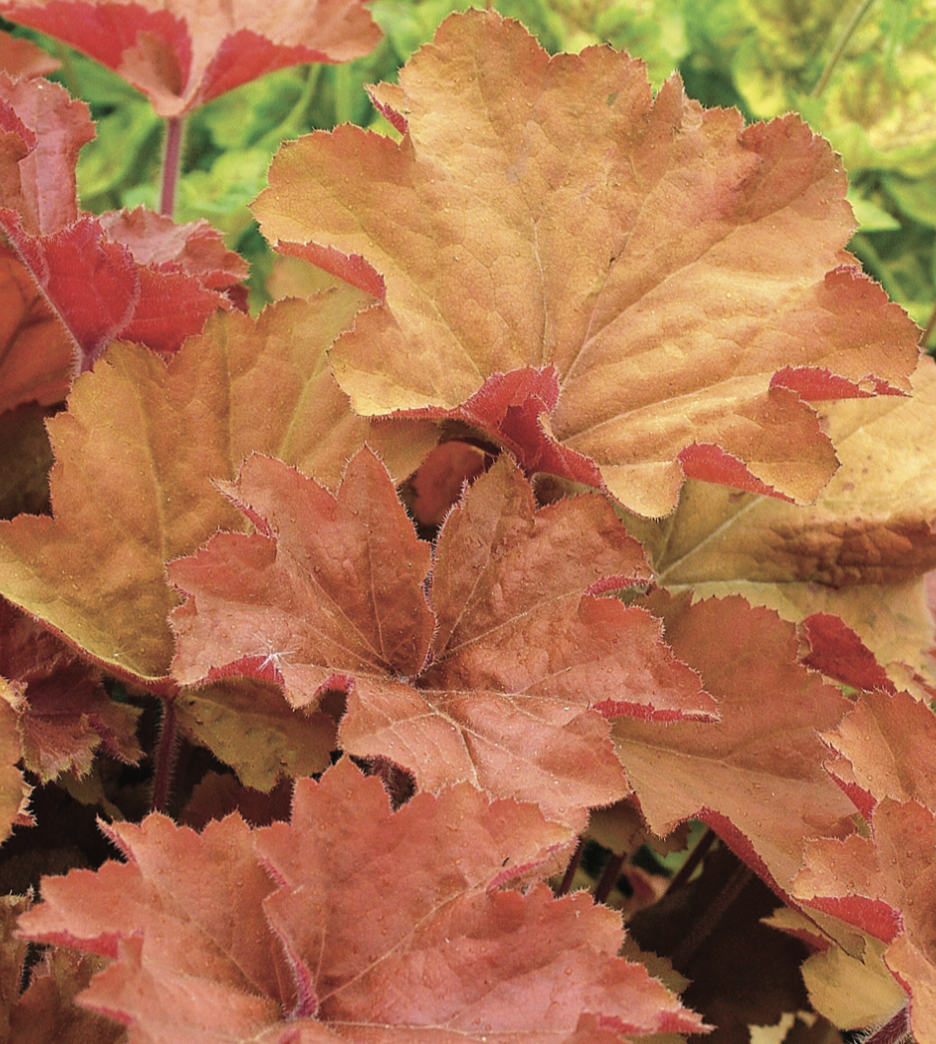 Name: Heuchera 'Caramel'
Zones: 4–8
Size: 9 to 15 inches tall and 12 to 18 inches wide
Conditions: Full sun to partial shade; avoid wet soil
Native range: Hybrid
Heucheras come and go, and—let's face it—most go. 'Caramel' is one that stays. My original clump survived over a decade; I credit its H. villosa genes for giving it heat and humidity tolerance and a tough root system. I like to grow it where it gets a bit of afternoon shade, as extreme sun can cause some fading. While 'Caramel' has a nice pale pinkish flower, I grow it for the foliage. Its leaves start out a deep copper color that changes to many shades of amber. I love to plant it with tropicals. The color goes with everything: chartreuse, black, blue, silver, even plain green foliage. Or try it with anything that flowers in cobalt blue, hot magenta, or orange.
3.

Variegated Lily-of-the-Valley
Name: Convallaria majalis 'Variegata'
Zones: 3–7
Size: 6 to 10 inches tall and 12 or more inches wide
Conditions: Full to partial shade (morning sun is fine); moist, humusy soil
Native range: Europe
Lily-of-the-valley was never a plant that interested me. Oh sure, I appreciated the flowers on some level, but it was just a green semi-thuggish plant. Then I saw the variegated version. I loved that yellow striped foliage from the first time I saw it. Never mind that the striping is not exactly the same on each leaf; the overall effect is delicious in the shade. Mine spreads, but not aggressively, so it is a good companion to other plants. And if you want the flowers, they are right there with the gorgeous foliage, and both can be added to a vase.
4.
Grassy-Leaved Sweet Flag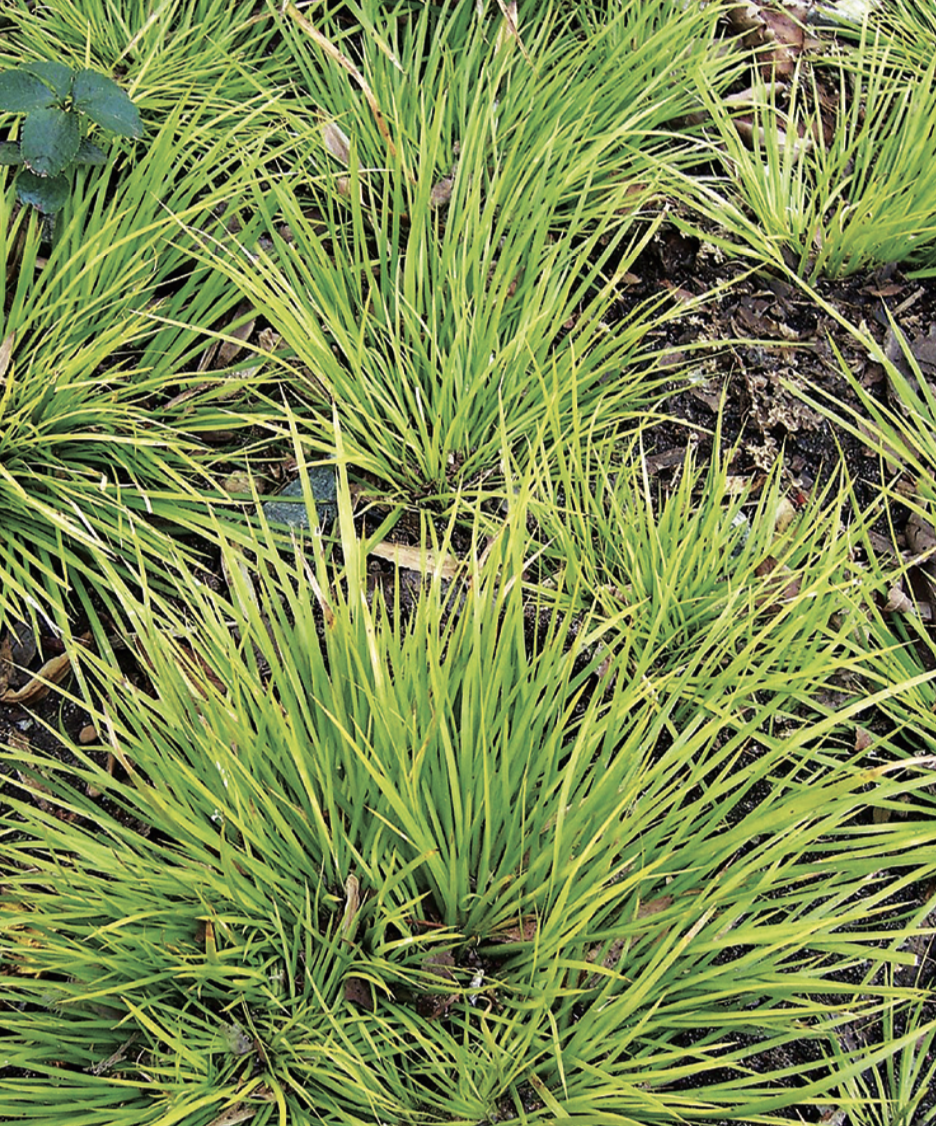 Name: Acorus gramineus 'Minimus Aureus'
Zones: 5–7
Size: 4 to 6 inches tall and up to 12 inches wide
Conditions: Full sun to partial shade; moist soil
Native range: Asia, including China, Japan, and Korea
Grassy-leaved sweet flag is tiny but mighty. What the plant lacks in size it more than makes up for in color and texture. Sources say it can get 6 inches tall, but I've never had it grow over 4. It is so cute, and that texture makes you want to pet it. The bright yellow-chartreuse foliage is fine textured and stunning from spring to late fall. I tend to cut it back in early spring so new growth shows better, but don't be a slave to that idea. Possible partners might be some tiny hostas (Hosta cvs., Zones 3–9) in a shady spot, or purple oxalis (Oxalis triangularis, Zones 8–11) in a sunny spot.
---
Irvin Etienne is horticulture display coordinator for the Garden at Newfields in Indianapolis. He prefers an over-the-top garden at home.