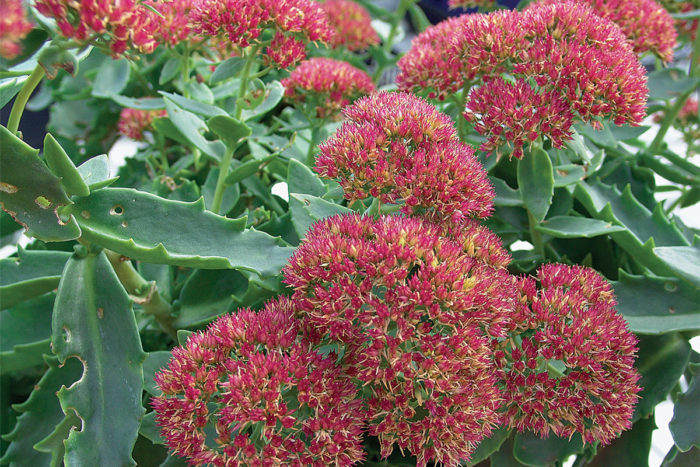 ---
1. 'Berry Poppins' Winterberry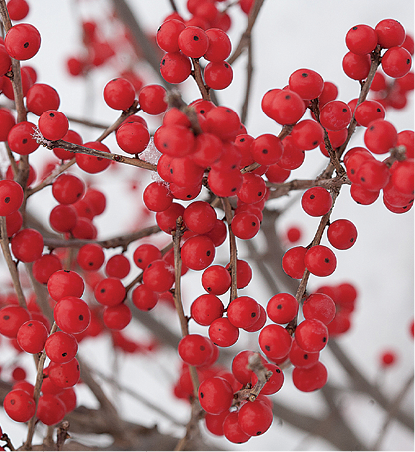 Name:

Ilex verticillata

'FarrowBPop'

USDA Hardiness Zones: 3 to 9

Size: 3 to 4 feet tall and wide

Conditions: Full sun to partial shade; acidic, moist soil

The small, white spring flowers of this shrub, when pollinated, grow into green summer berries. Fall is when the real show happens, though, as the berries ripen to bright scarlet and the leaves turn yellow on this dwarf female variety. The fruit persists for weeks, perhaps even months, depending upon autumn temperatures and the appetites of local birds. The fall leaf color is clear yellow, but the berries shine even brighter against an evergreen backdrop. If you're a bird, or a birder, this is a must-have shrub tolerating shade, but fruiting more abundantly in sun. This shrub will put up with periodic flooding and drought, and it is of no interest to deer. Don't forget to bring home a male pollinator like Mr. Poppins (I. verticillata 'FarrowMrP', Zones 3–9) to ensure berry set.
2. Korean Feather Reed Grass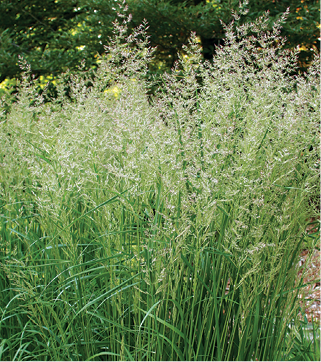 Name:
Calamagrostis brachytricha
Zones: 4 to 9
Size: 2 to 3 feet tall and wide
Conditions: Full sun to partial shade; moist, well-drained soil
Are you, like many, weary of 'Karl Foerster' feather reed grass (C. acutiflora 'Karl Foerster', Zones 5–9)? Then you'll be pleased to know that its cousin, Korean feather reed grass, offers an attractive and less rigid silhouette. The ½-inch-wide, disease-free green foliage takes on a lovely yellow in fall followed by flowers that start with a pinkish-buff hue and fade to cream. As the stems move in the wind, the flowers remind me of billowing smoke, refusing to clump even when wet with winter precipitation. Because this late-season stunner originated from woodland edges, it doesn't have an issue with a little shade.
3. 'Chief Joseph' Lodgepole Pine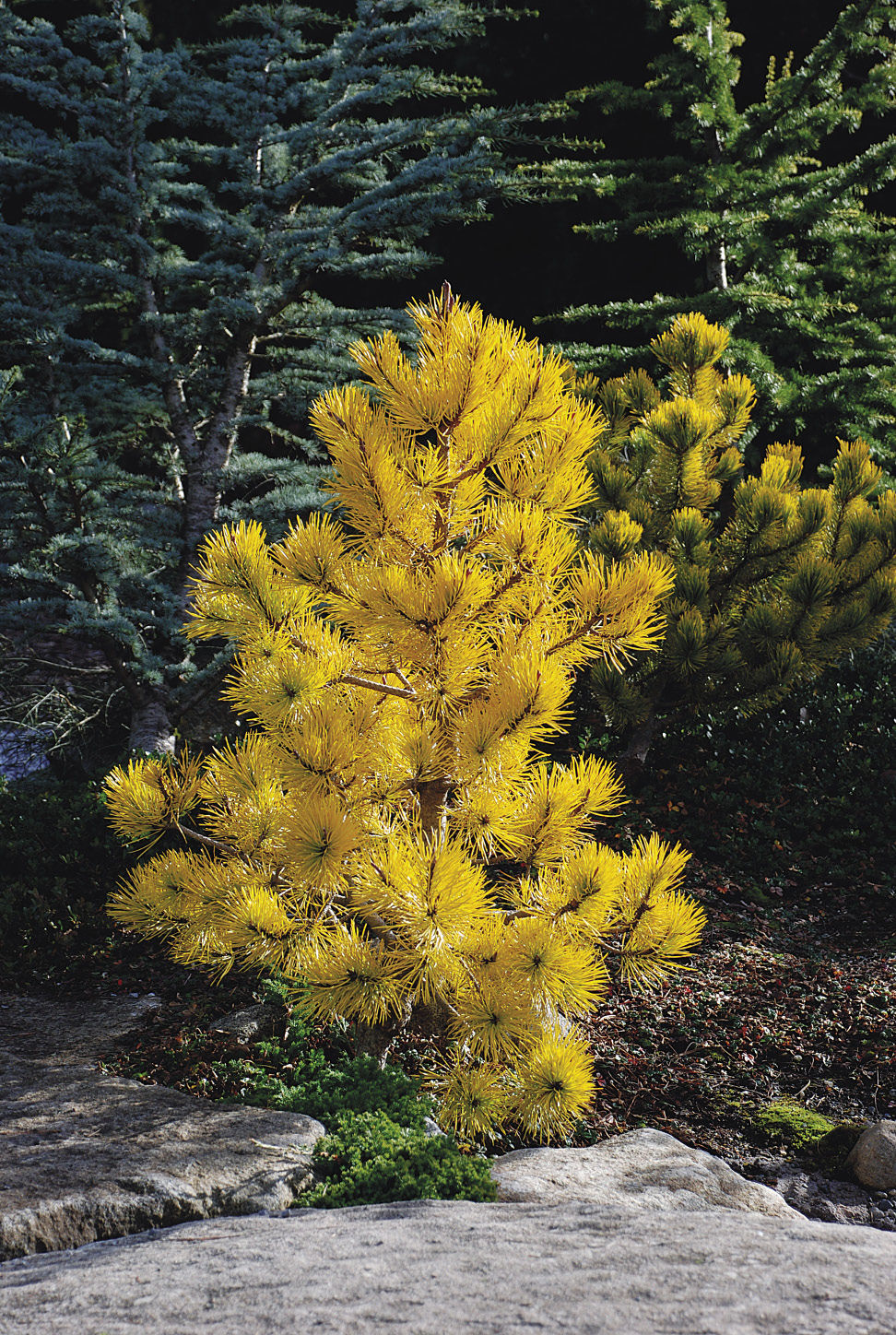 Name:

Pinus contorta

var.

latifolia

'Chief Joseph'

Zones: 5 to 7

Size: 6 to 8 feet tall and 3 feet wide

Conditions: Full sun; well-drained soil

I first spotted this little number in a Chicago Flower & Garden Show display garden—and was amazed to see its bright gold needles—in March. I was smitten. 'Chief Joseph' is one of those unique conifers that turns bright yellow with the onset of cold fall temperatures. It remains that color in the winter landscape, gradually returning to bright green in spring. It's a slow grower and would be equally at home in a conifer garden as much as in a dormant perennial border. Literature and a number of nurserymen agree that it's difficult to propagate. Therefore, availability is limited but worth the search. For plant geeks, rarity makes this plant even more attractive.
4. 'T Rex' Sedum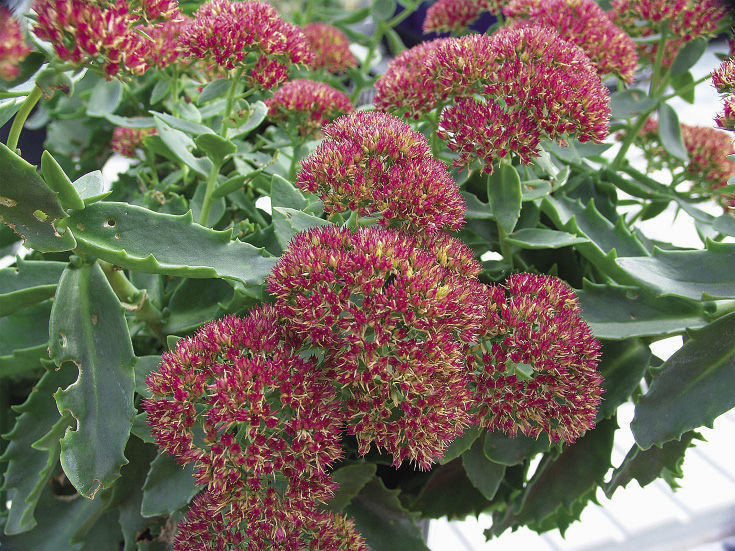 Name:

Sedum 'T Rex'

Zones: 3 to 9

Size: 2 feet tall and 3 feet wide

Conditions: Full sun; well-drained soil

This plant is no garden tyrant, like the giant lizard it is named after, but one of the best new sedum cultivars to date. The apt name comes from the strongly serrated leaf edges that resemble the teeth, or perhaps the spinal plates, of dinosaurs. While the texture differs from more well-known sedums, the leaf color is the same distinctive gray-green. The broccoli-like buds open into slightly domed rose-pink flowers in early fall. Don't deadhead because, after the weeks of color fades, the seed heads turn dark brown and stand tall even through winter snow. 'T Rex' has improved disease resistance and doesn't topple over in summer heat.
---
Tony Fulmer is chief horticulture officer at Chalet, a specialty nursery in Wilmette, Illinois.
Photos: (1), courtesy of Proven Winners; (2), Michelle Gervais; (3 and 4),  millettephotomedia.com