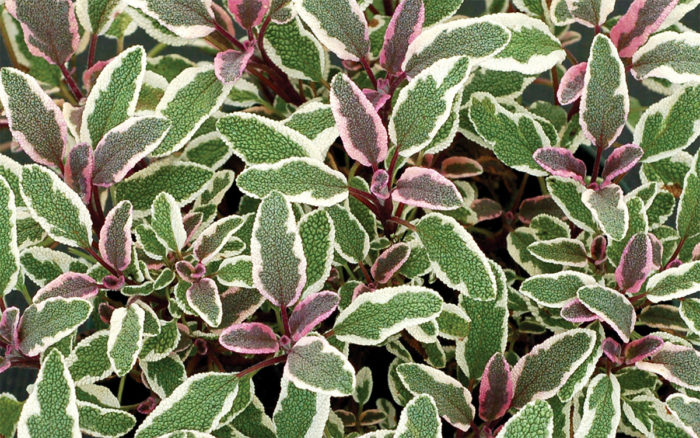 ---
1. 'Mickie' Rock Rose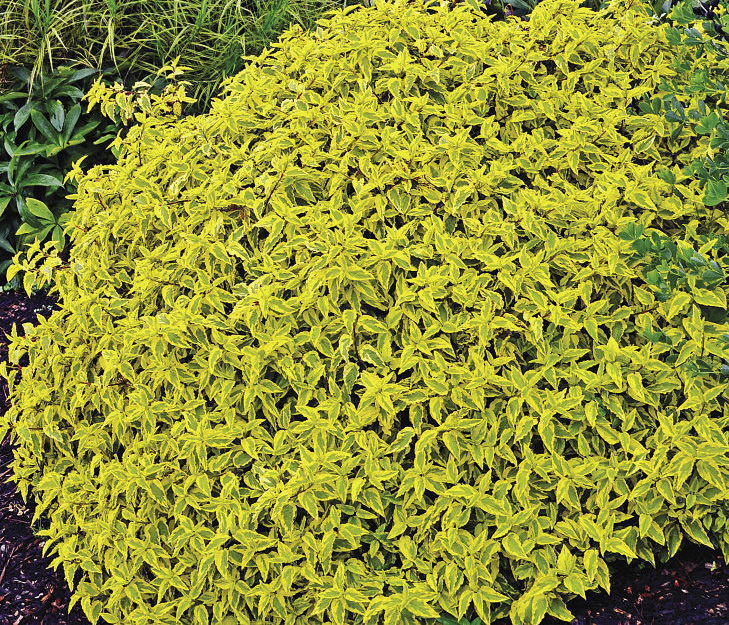 Name: Cistus
×

hybridus

'Mickie'

USDA hardiness zones: 7 to 10

Size: 18 inches tall and 3 feet wide

Conditions: Full sun; needs good drainage, and thrives in sandy soils and other soils low in nutrients

Add a dash of sunshine to your winter garden with this ground-hugging golden rock rose. The bright yellow leaves are shot through with an irregular green center, and the effect in winter is that of a neat golden mound, which frames the foreground of a shrub planting and pops against the deep green leaves of so many winter evergreens. While many rock roses grow woody and sprawling over time, 'Mickie' stays full and compact without pinching or pruning. Crisp white flowers in early summer are a bee magnet and show off nicely against the foliage.
2. Red Hook Sedge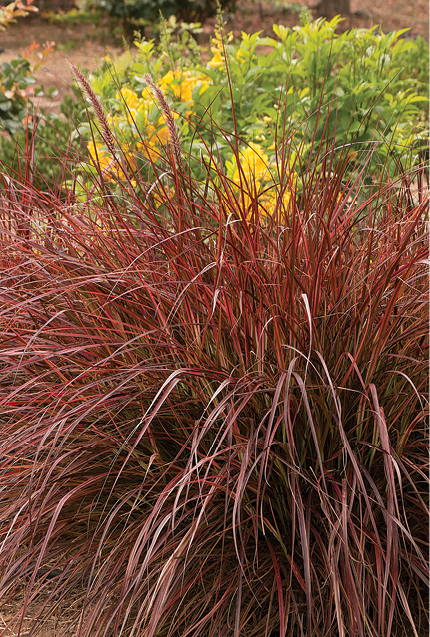 Name: Uncinia rubra
Zones: 8 to 11
Size: 15 inches tall and 18 inches wide
Conditions: Full sun to partial shade on the coast, partial shade to full shade inland; prefers cool, moist soil
Whether you have a poorly draining area or periodic deluges from a downspout, consider trying red hook sedge if you're vexed by a damp corner of the garden where nothing wants to grow. It thrives under just those conditions and has an unusual bronze-orange color that goes surprisingly well with nearly any type of foliage or flower you pair with it. Its glossy leaves have a refined look, and the black seed heads in late summer rise above the foliage for a dramatic display. While it can reseed when happy, I would never consider it a garden thug.
3. 'Pacific Fire' Vine Maple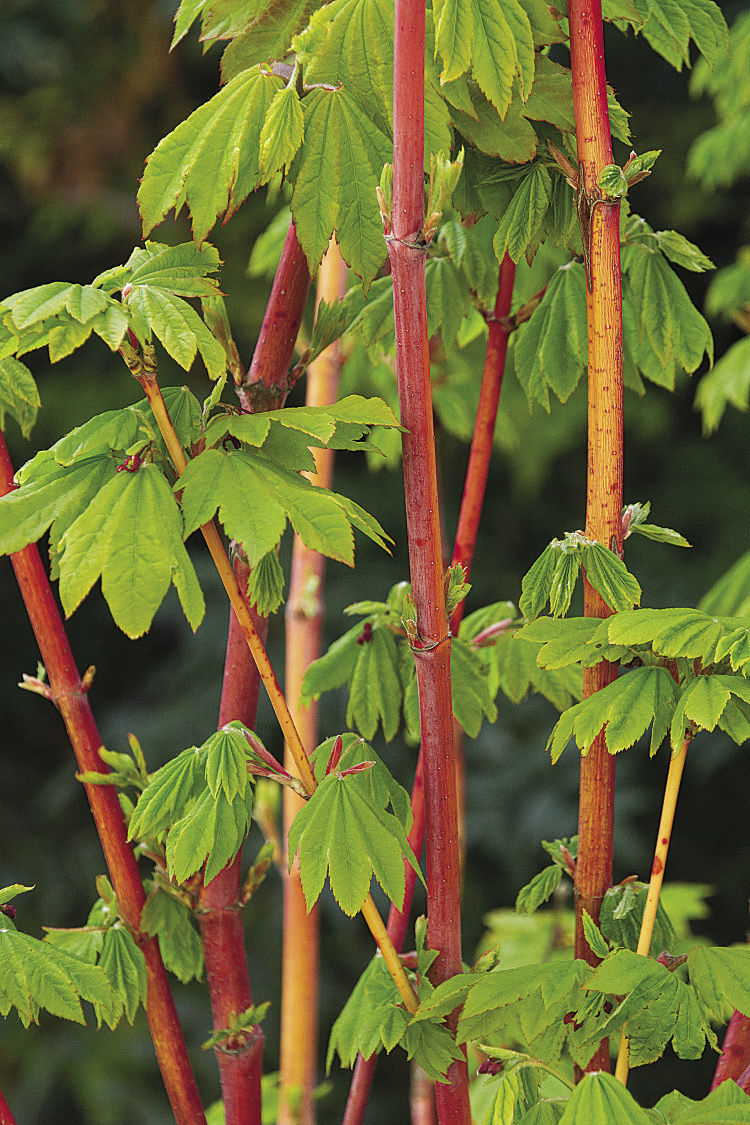 Name: Acer circinatum 'Pacific Fire'
Zones: 5 to 9
Size: 12 feet tall and 8 feet wide
Conditions: Partial shade; well-drained soil
It can be challenging to find a small tree that stays petite without pruning, but this moderately growing relative of our native vine maple is easy to tuck into a sheltered side yard, the corner of a patio, or a small rooftop garden. Through winter and spring, the bare stems are awash in color, radiating from pale orange at the base of the trunk to vibrant coral, with vivid red tips marking the newest growth. During the growing season, lime green leaves with a wide, rounded palmate shape provide a lush contrast to the sunset-colored stems. This small tree requires regular deep watering.
4. 'Silver Sabre' Sage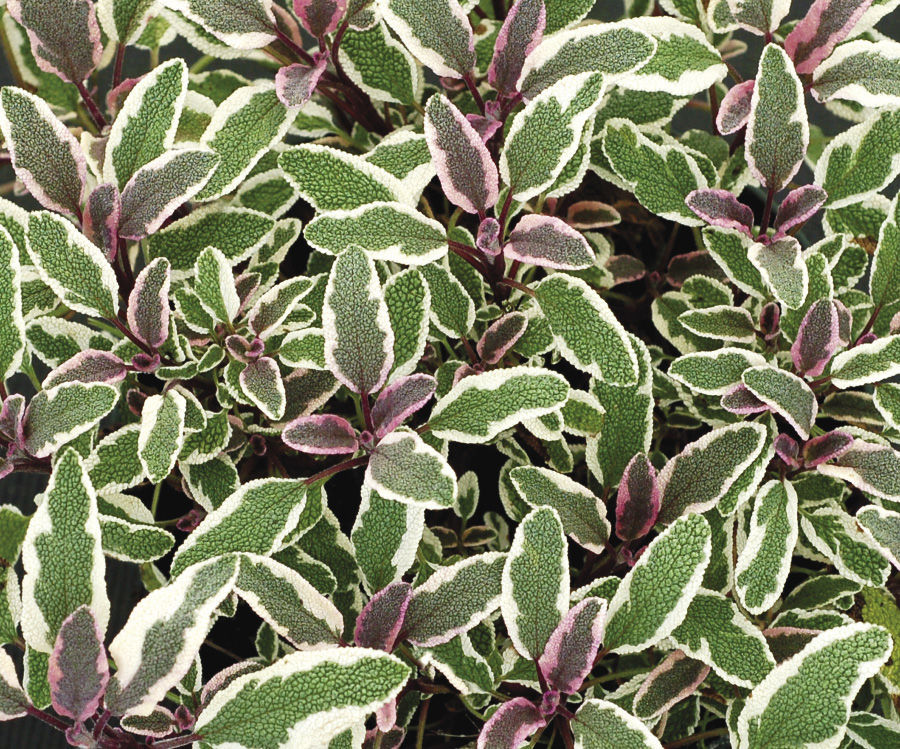 Name: Salvia officinalis 'Silver Sabre'
Zones: 5 to 10
Size: 1 foot tall and 2 feet wide
Conditions: Full sun; well-drained soil
If you've ever planted 'Tricolor' culinary sage (Salvia officinalis 'Tricolor', Zones 6–9) and been disappointed by the lackluster variegation, then 'Silver Sabre' is worth a look. This new variety's cream-colored leaf margins are much wider and, therefore, more eye-catching, and the new growth is a stunning shade of pink. Given the strong variegation, this is a great plant for adding year-round interest to container plantings or for bringing contrast to a classic potager/kitchen garden. Plant it with silver thyme (Thymus × citriodorus 'Argenteus', Zones 4–9) and other colorful edible herbs to add cheer to a winter vegetable garden.
---
Genevieve Schmidt owns a landscape maintenance firm in Arcata, California.
Photos: (1 and 4), courtesy of Terra Nova Nurseries Inc.; (2 and 3), Doreen Wynja