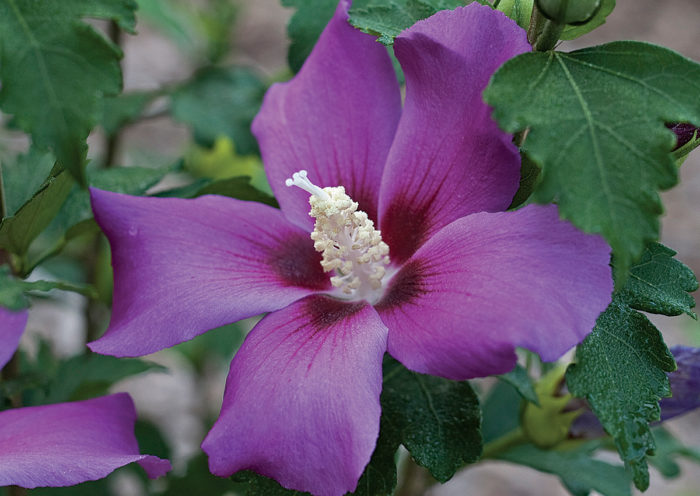 Find foundation-friendly plants for the Southern Plains below, and read the article by Nick McCullough for even more ideas:
"The most critical aspect of your foundation beds is selecting plants that make an impact but don't overpower the space. You need to include structural plants that will create the framework and architecture of the space, but it's also important to include statement plants to weave the tapestry of the garden together. The blending of these two types of plantings creates foundation beds that are essential to your home."
Read more in Foundation-Friendly Plants.
---
1.
Little Quick Fire
®
panicle hydrangea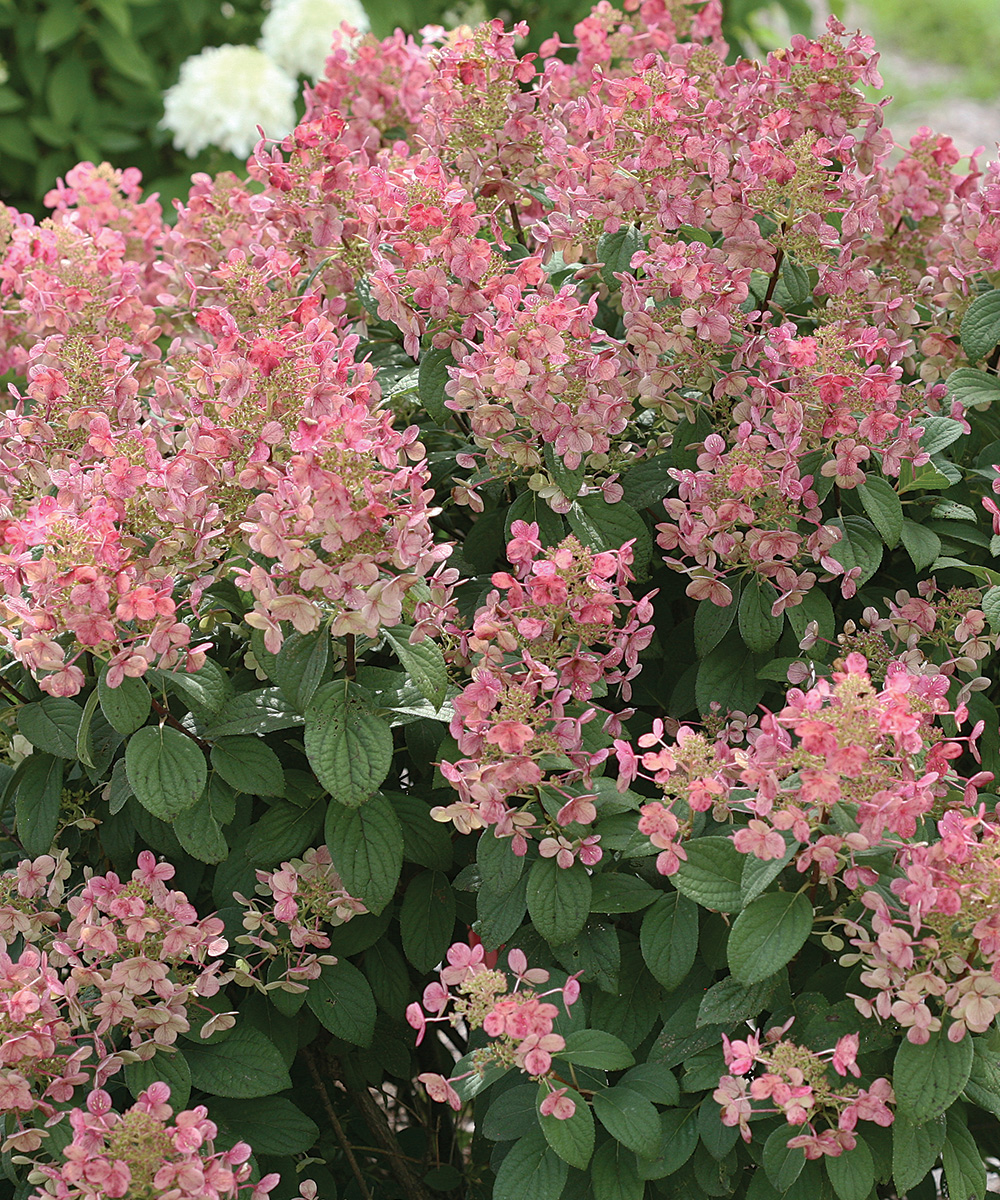 Name:
Hydrangea paniculata
'SMHPLQF'
Zones: 3–9
Size: 3 to 5 feet tall and wide
Conditions: Partial shade to full sun; prefers rich, moist soils
A dwarf form of the popular Quick Fire® hydrangea, Little Quick Fire® brings the treasured flower power of its larger cousin to small spaces. Blooming up to a month earlier than other hydrangeas, the showy blossoms of Little Quick Fire® continue from early summer through fall, with flower color shifting from white to pink and finally a rosy-purple color. The upright blooms attract butterflies and make excellent cut or dried flowers. With a compact, rounded habit, Little Quick Fire® fits comfortably in foundation plantings, mixed borders, and even containers.
2.
Magical
™
Robin weigela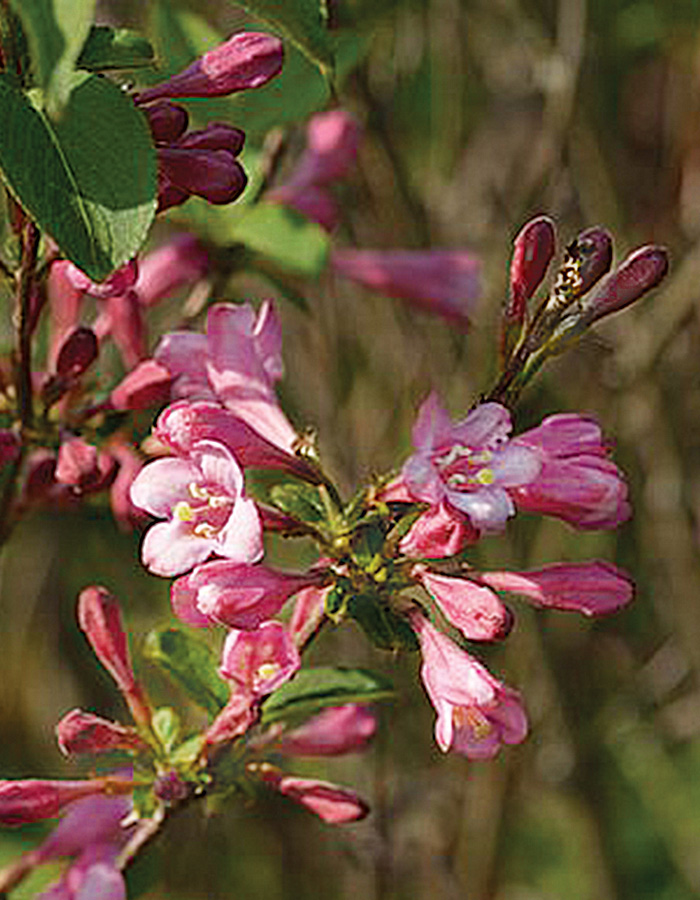 Name:
Weigela
'BOKRAROB'
Zones: 4–8
Size: 3 feet tall and wide
Conditions: Full sun to partial shade; average to moist well-drained soil
Roll out the red carpet with this pint-sized weigela. Bursting with deep red flowers, Magical™ Robin provides a warm welcome in the entrance garden. Half the size of heirloom varieties, Magical™ Robin offers new planting options for this old-fashioned favorite. Tuck it among evergreen foundation plants, or use it to line an entrance walkway. You'll appreciate minimal maintenance, as Magical™ Robin naturally maintains a compact, mounded form without pruning. Other updates include a longer spring flowering and repeat blooming throughout the growing season.
3.
Miss Lemon
™
abelia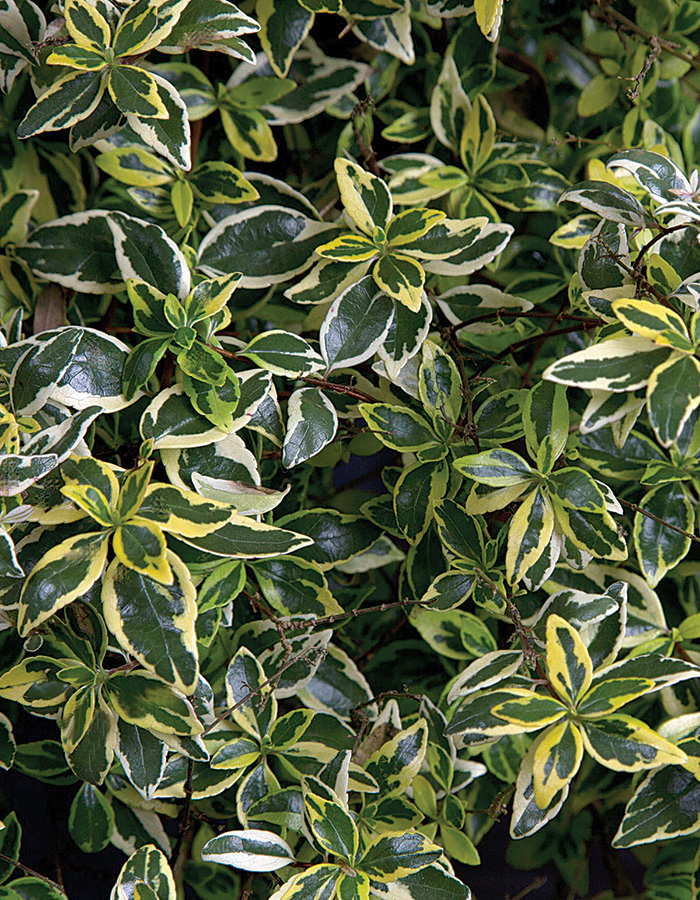 Name:
Abelia
×
grandiflora
'Hopleys'
Zones: 6–9
Size: 3 feet tall and 4 feet wide
Conditions: Full sun to partial shade; wide soil tolerance
Brighten the foundation with vibrant foliage and fragrant blooms. Miss Lemon™ abelia offers something new each season starting with lively yellow-variegated new growth in spring. Foliage color shifts with the seasons, with the greens darkening in summer and the yellows softening to a warm ivory color. In autumn, the glossy foliage takes on a pink hue. Summer offers soft pink blooms that add a delicate aroma to the air and attract butterflies and hummingbirds. Though deciduous, the mounding form and arching branches provide interest and wildlife habitat through the winter months. Use as a specimen or mass planting.
4.
Purple Pillar
™
rose of Sharon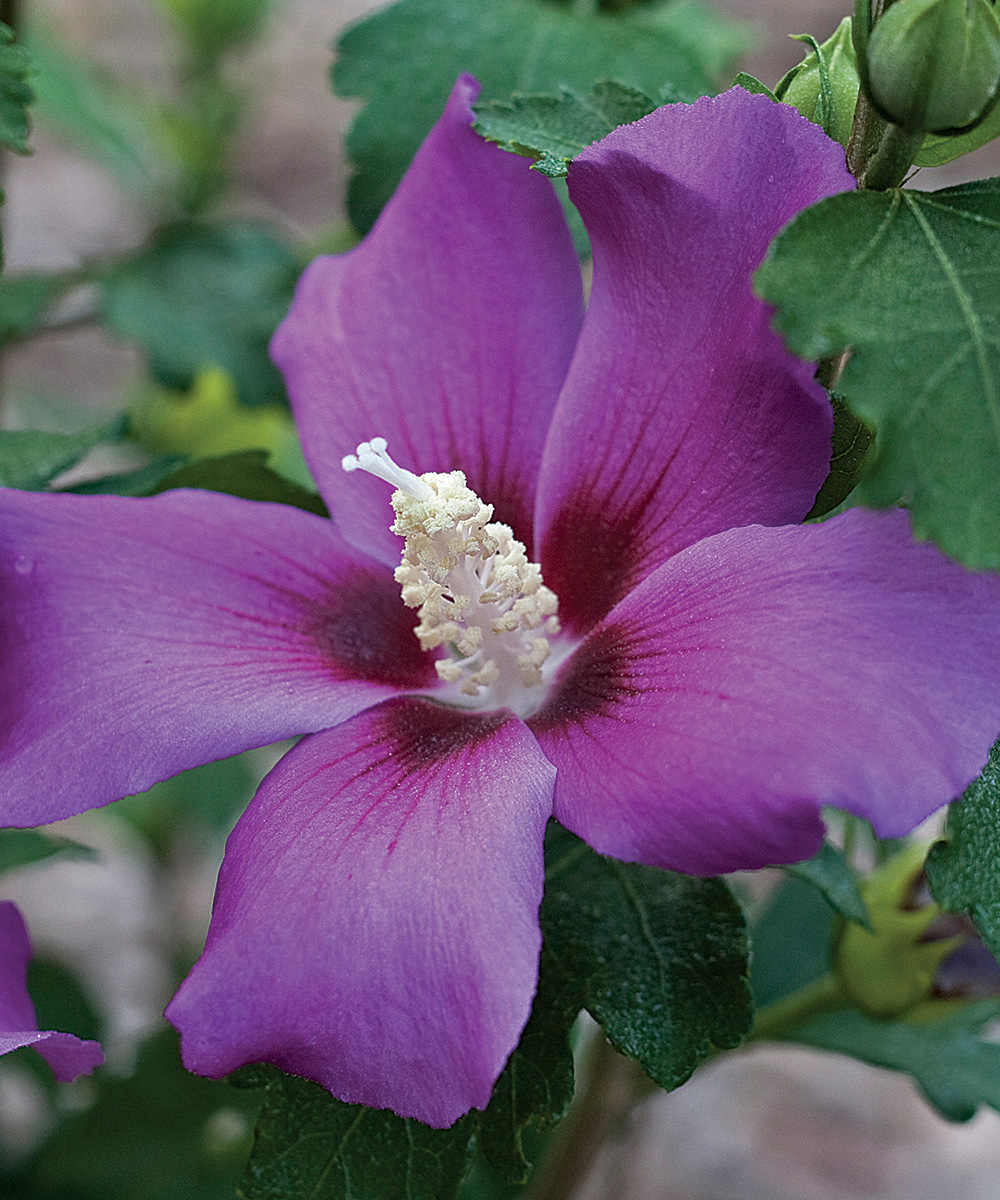 Name:
Hibiscus syriacus
*
'Gandini Santiago'
Zones: 5–9
Size: 10 to 6 feet tall and 2 to 3 feet wide
Conditions: Full sun; well-drained soil
A columnar rose of Sharon, Purple Pillar™ offers everything we love about rose of Sharon in a striking new form. Perfect as a specimen, Purple Pillar™ blooms all summer with an abundance of fuchsia-centered lavender blooms that buzz with pollinators. The columnar form brings rose of Sharon to new places—try it in a container or flanking your entryway. Purple Pillar™ can also be used to add privacy or a touch of color in narrow spaces. Plants are heat and drought tolerant.
---
*Invasive alert: Rose of Sharon (Hibiscus syriacus)
This plant is considered invasive in TN and WV.
Please visit invasiveplantatlas.org for more information.
---
Kimberly Toscano is a horticulturist from Stillwater, Oklahoma.