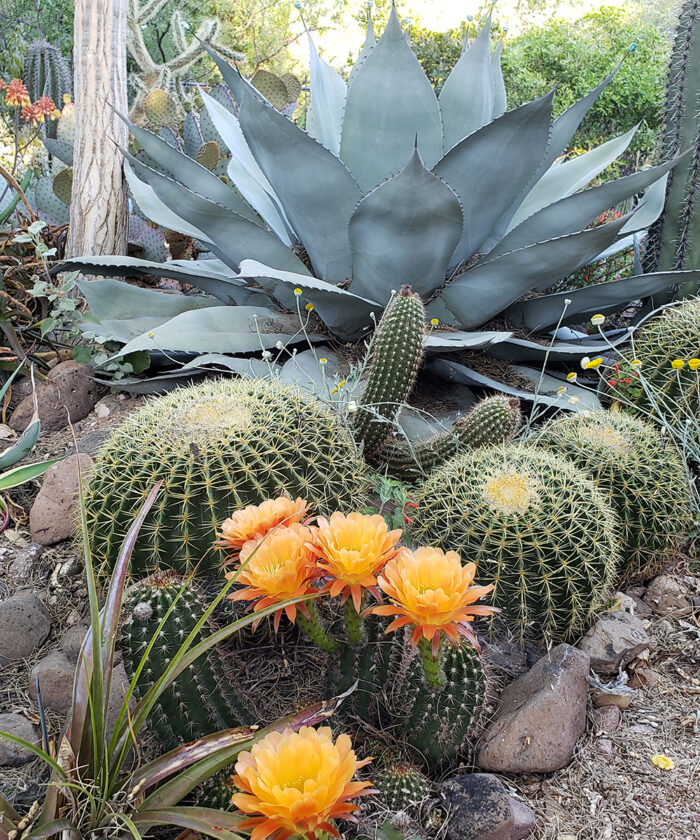 The American Southwest has indelible ties to Mexico that run even deeper than its architecture, food, and culture. Many of the literal roots of our gardens can trace their lineage to Mexico's wild biodiversity. Some of Mexico's native plants would seem familiar to us, but not just because they have been in cultivation for so long. Indeed, many Mexico-native plants and their relatives also grow northward into the Southwest and are well distributed throughout our own mountains and deserts.
The various climates of Mexico
With its extreme elevations and innumerable habitats, Mexico is one of the world's greatest hotspots of biodiversity. Nearly 24,000 native plant species are found there. Many are endemic to small regions, found nowhere else in the world.
Though largely bound by water, Mexico's massive mountains create both cloud forests above and dry rain shadows below. With such a range of climate types, the drier areas of Mexico host a diversity of cacti and succulents, among other plants, that give our Southwest gardens their distinctive look. Hundreds of species grow naturally in complex plant communities yet adapt easily to cultivation. Here are some of the most spectacular Mexican plants that are perfect for Southwest gardens.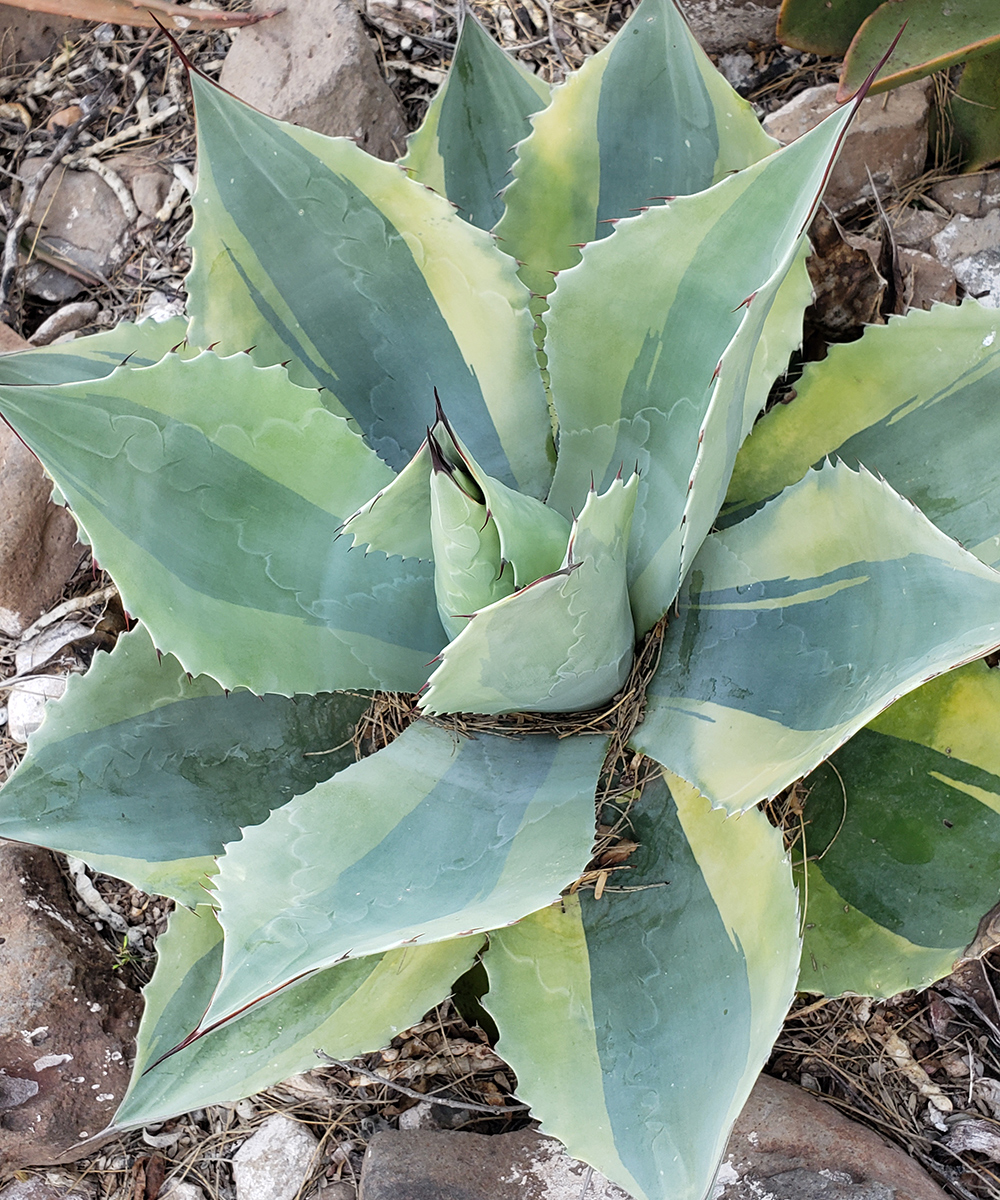 Whale's tongue agave
Agave ovatifolia, Zones 7–11
Agaves range from massive 12-foot-tall giants to pint-size gems. There is a size and shape for every garden. The waxy blue rosette of whale's tongue agave makes it a must-have. Originating in the state of Nuevo Leon and growing at a 3,000-foot elevation, this agave is hardy to Zone 7 and grows happily in filtered sun and well-drained soil. Specimens, which are stunning as they mature over about 10 to 15 years, reach about 5 feet tall and 6 feet wide. Be sure that nearby plants can adjust to whale tongue agave's expansion. Its flowers are spectacular, with blooms reaching up to 15 feet tall, but flowering will be its last hurrah. Though it can produce abundant seed, it does not typically leave any offsets behind. For this reason, I plant a new seedling somewhere in the garden about every five years to ensure continual future displays. Feeling extravagant? The variegated cultivar 'Orca' fetches a high price but has no equal.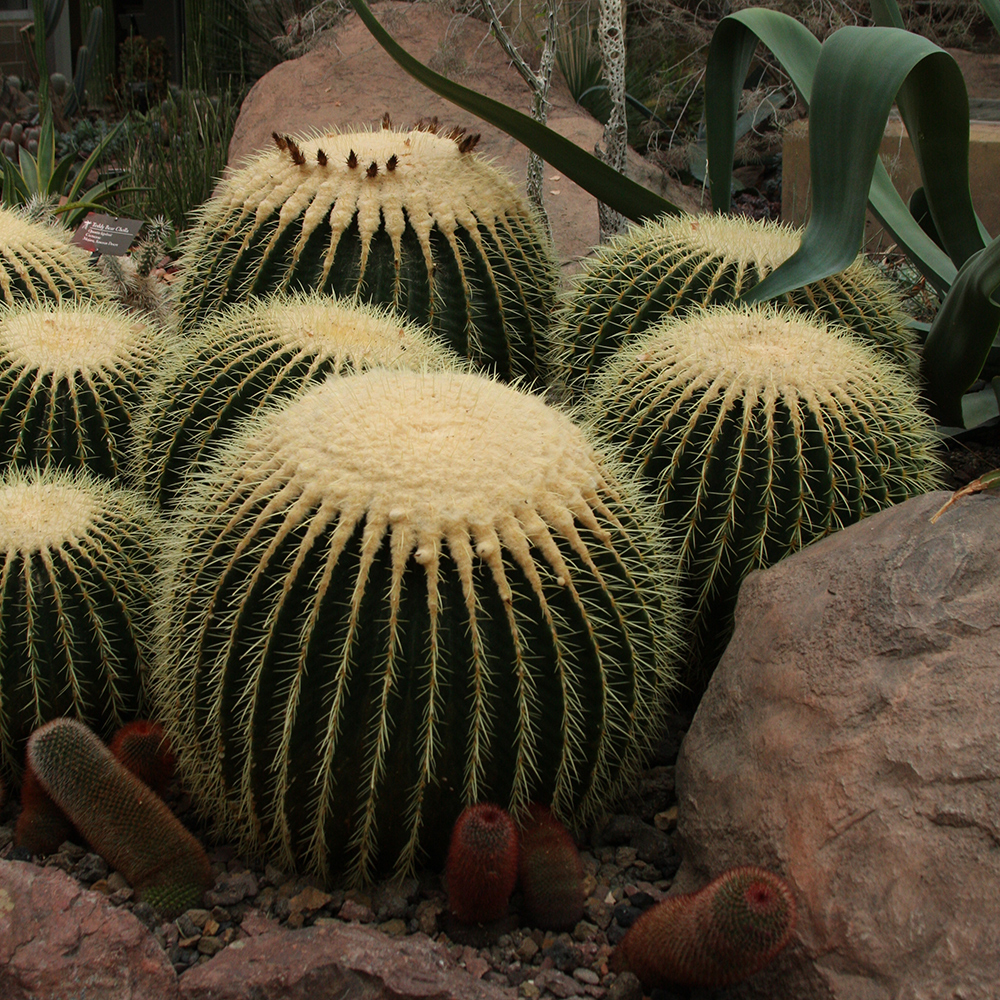 Golden barrel cactus
Echinocactus grusonii, Zones 9–12
Cacti are at an apex of diversity in Mexico, with nearly 700 species growing across a wide range of habitats. The columnar species are most conspicuous, from the massive candelabra types such as Pachycereus weberi (Zones 9b–11) to the more orderly Mexican fenceposts (Pachycereus marginatus, Zones 9b–11). The star of Mexican cacti has long been considered the ubiquitous golden barrel cactus. Sometimes a plant's abundance in the market breeds contempt, but in this case, I have no such aversion. After all, this plant is seriously endangered in its wild habitats of Hidalgo, so I take comfort in its abundance in cultivation. And it is spectacular in garden situations, hardy into the mid-teens, and forgiving in both blazing sun or bright shade. It also works great in containers and looks luminous when backlit by the sun. Best of all, this plant is affordable, even when sold at an impressive size. A well-placed group of golden barrel cacti will enhance any planting of succulents and cacti like no other plant will.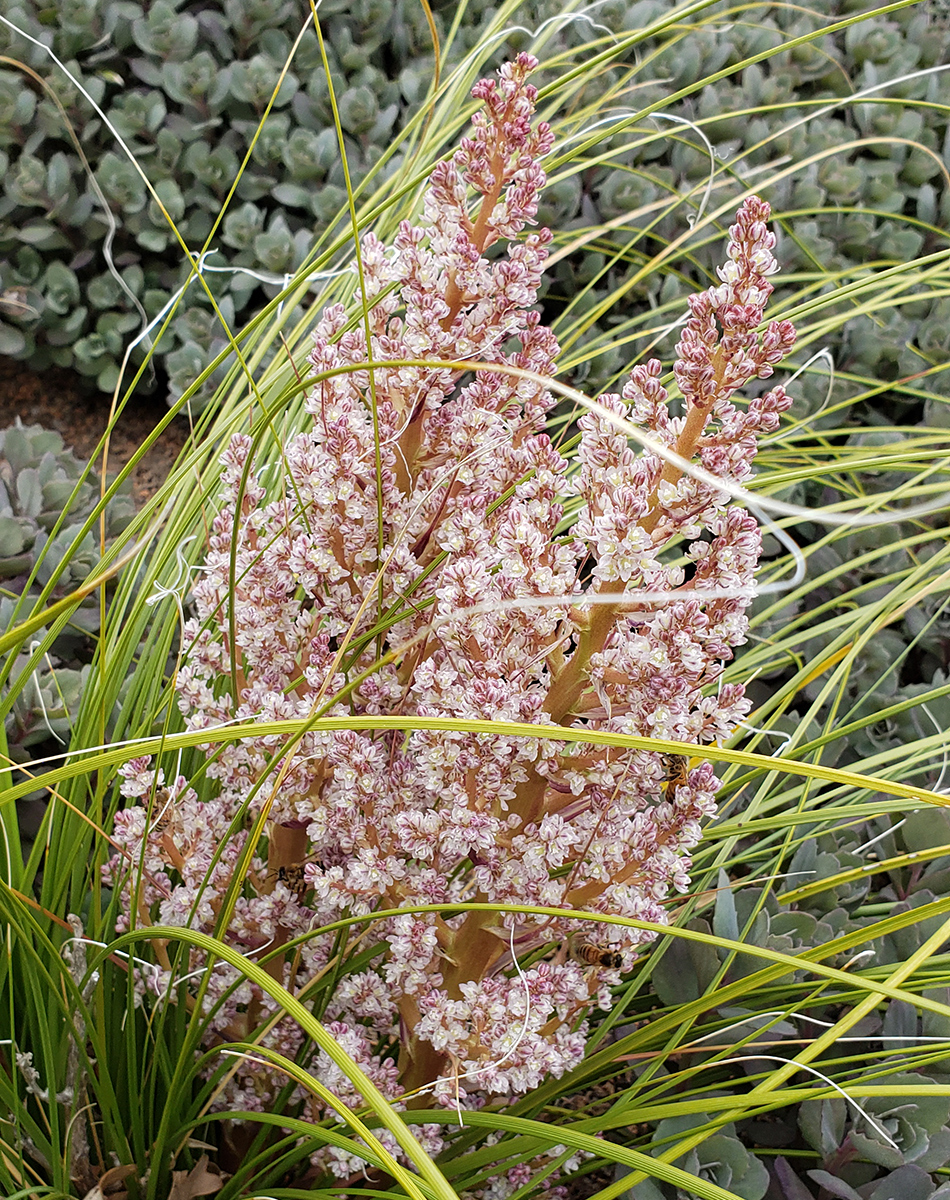 Texas sacahuista
Nolina texana, Zones 6–11
Plants in the genus Nolina range throughout Mexico and well into the southwestern United States, reaching even as far as Colorado. Texas sacahuista is native to northern Mexico and into New Mexico and Texas. The other common name of this plant, devil's shoestring, is apt enough, given its dense shining mounds of cordlike evergreen leaves. Equally at home in its native habitat or on a sunny slope in Denver, this plant looks superb where its 2- or 3-foot-long leaves can cascade over a rock wall. It also works well as a textural underplanting around xeric trees. Texas sacahuista tolerates some wet periods of weather with good drainage but prefers dryness, especially in winter. Its early summer blooms look like compact ostrich plumes tucked into the crown of the plant. They are a soft cream color with an elegant overlay of lavender-pink. As with many plants in this genus, Texas sacahuista is irresistible to pollinating bees.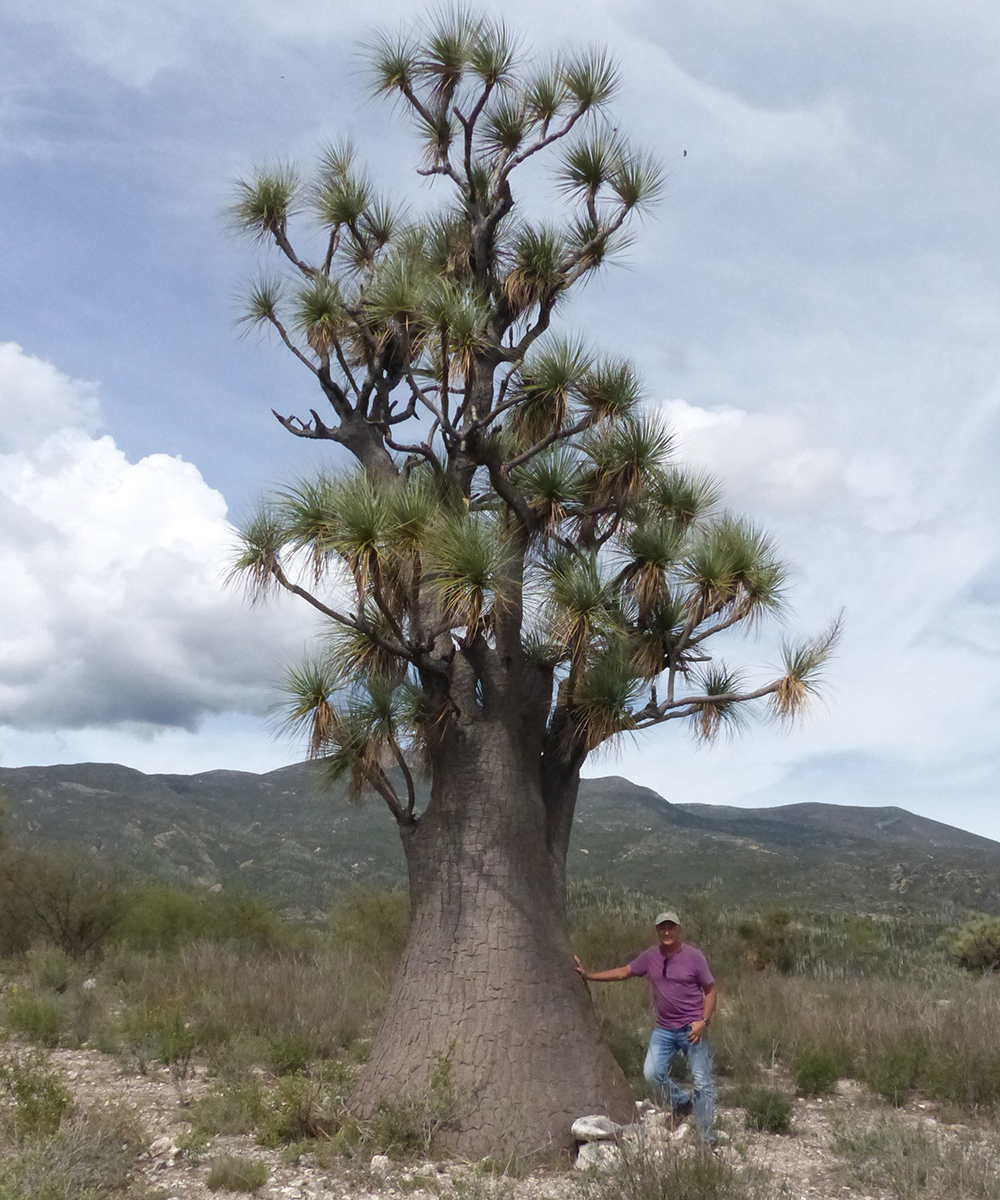 Ponytail palm
Beaucarnea gracilis, Zones 9–11
One of the great giants of the succulent world, ponytail palm eventually develops a hulking, elephant's-foot-like base, much like the related ponytail palm (Beaucarnea recurvata, Zones 9–11) so commonly grown as a houseplant. Scattered in arid habitats in the southern Mexican states of Puebla and Oaxaca, B. gracilis tolerates full sun and arid conditions better than some others in the genus. The leaves are rigid and tufted at the tips of ascending to contorted branches. On maturing plants, creamy flowers will appear in frothy pyramidal panicles held aloft in midsummer. I consider this plant a worthwhile investment as a long-term living garden sculpture.
These are just some of the many Mexican-native plants that are perfectly at home in the American Southwest. Any one of them will add a touch of flair and sense of place to your garden.
For more Southwest regional reports, click here.
—Dan Johnson lives and gardens in Denver and in Tucson, Arizona. He is an associate director of horticulture for the Denver Botanic Gardens.
Photos, unless otherwise noted: Dan Johnson