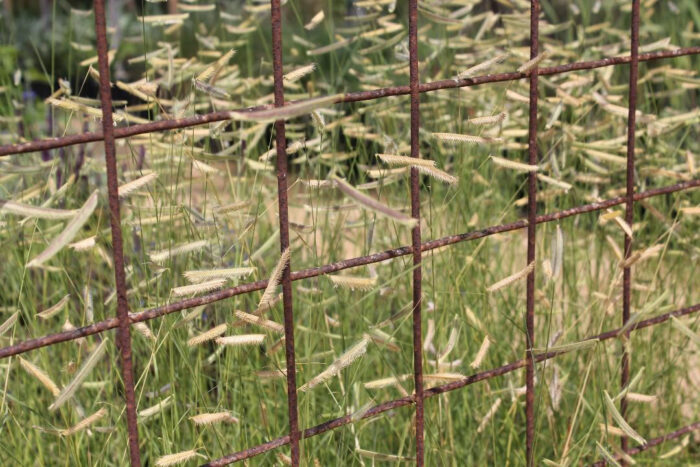 Living in the desert can be a blessing and a burden when it comes to growing grasses. We all know that lawn grasses, or turf, don't belong in the desert. That being said, there are certainly ways to incorporate small amounts of decorative grasses that can withstand the heat and add both dimension and texture to your gardens and containers. Here are a few of my favorite heat-tolerant grasses for the Southwest.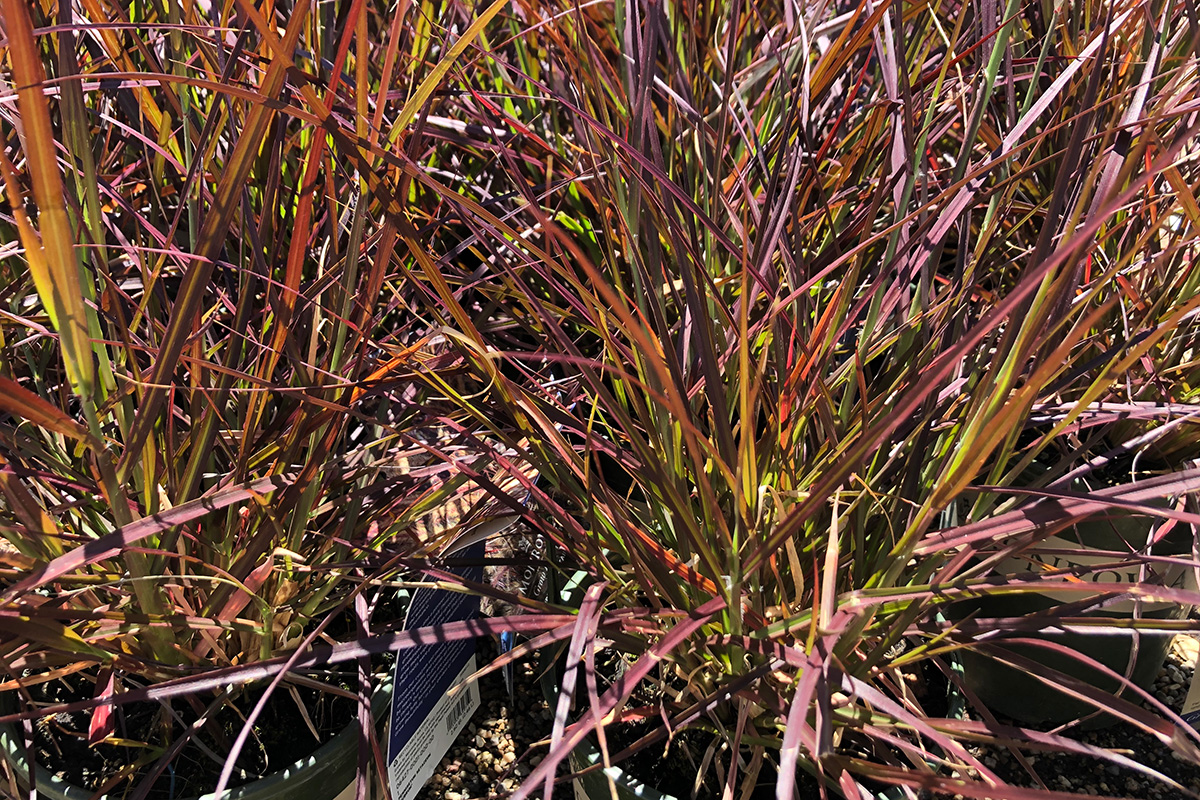 'Fireworks' fountain grass
Pennisetum 'Fireworks', Zones 9–11
Many gardeners have at least one fountain grass (Pennisetum spp. and cvs., Zones 5–11) in their garden. They are consistently dependable and easy to maintain. There are so many amazing varieties within this genus, but one of my favorites is 'Fireworks' fountain grass. 'Fireworks' has variegated leaf blades with a burgundy, pink, green, and white coloration. The blooms are purple. This cultivar does not reseed, which is appealing to many. 'Fireworks' grows 3 feet tall and 2 feet wide and can take either full or partial sun. Once established, it needs only occasional watering.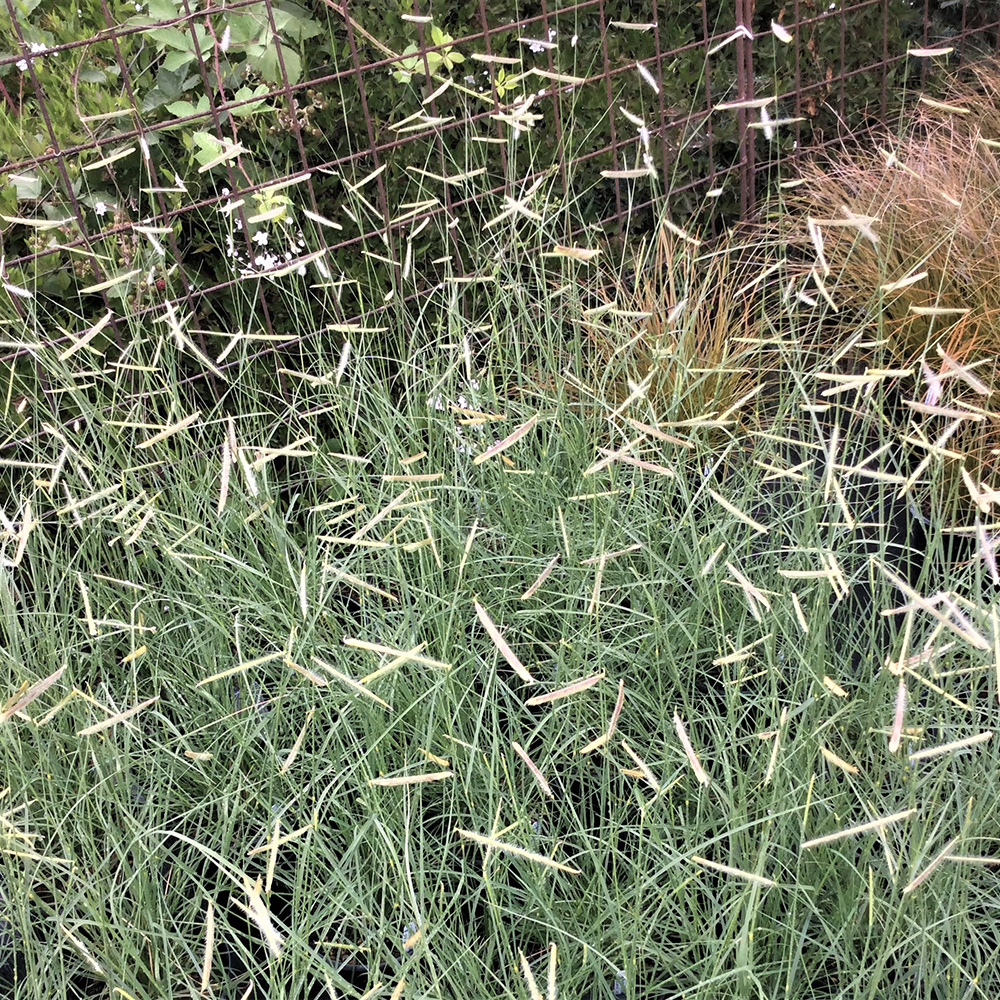 'Blonde Ambition' blue grama grass
Bouteloua gracilis 'Blonde Ambition', Zones 5–9
Not only do I love the name of this grass, but I am obsessed with the blooms that 'Blonde Ambition' produces. While the foliage is a beautiful green-blue, the golden blooms look like little flags waving in the wind. They are so unique and truly create an amazing statement anywhere in the garden. In bloom, this grass reaches from 2 to 2½ feet tall and up to 3 feet wide. 'Blonde Ambition' tolerates both full or partial sun, and once established it requires very little water. As a bonus, it blooms in midsummer, just when you think everything is fried to a crisp here in the Southwest.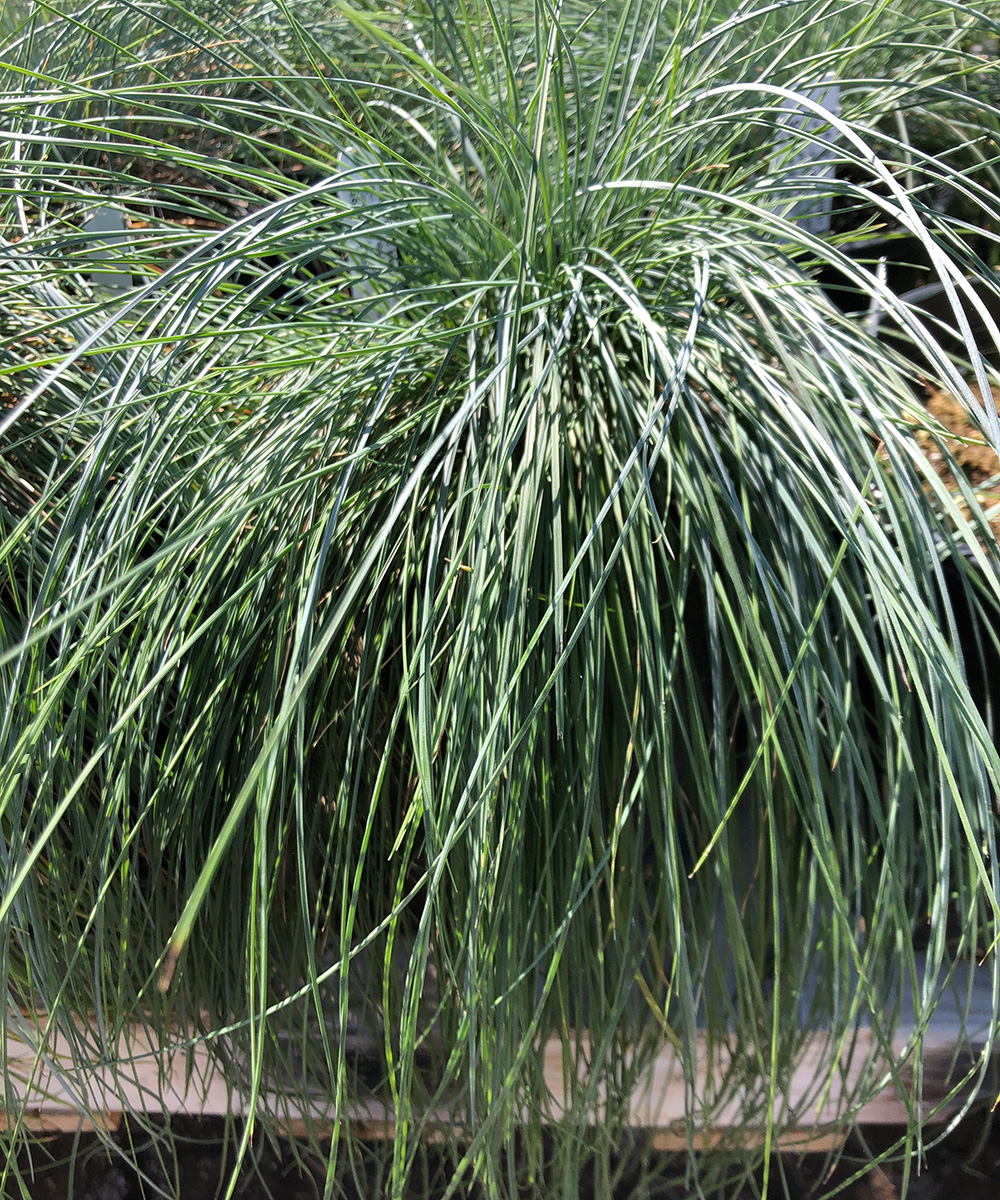 'Elijah Blue' blue fescue
Festuca glauca 'Elijah Blue', Zones 4–11
'Elijah Blue' blue fescue is one of my favorite grasses for clumping. It produces beautiful mounds of silvery-blue grass. These clumps stay fairly petite at 8 to 12 inches tall and wide, which makes them ideal for use in borders, as ground covers, or planted en masse to create a gorgeous, modern look within your landscape. This grass is a fast grower. It loves full sun and has low water needs.
If it weren't for these amazingly heat-resistant grasses, we Southwest gardeners might as well be tied to a garden hose in order to have ornamental grass in our gardens. I have always been a sucker for anything with texture and movement. There's no doubt that these grasses provide that and more! Just be sure not to plant them in the dead of summer.
—Laurel Startzel is an interior designer and container garden designer. A former co-owner of Denver Dirty Girls, a container gardening business, she lives in Tucson, Arizona.