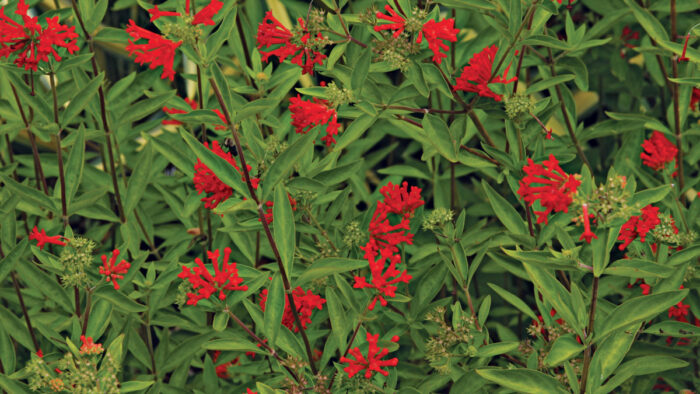 Dan Robarts says in his article on reblooming perennials, "…the criteria I generally adhere to for earning a spot in the beds at my home or botanical garden workplace center strictly around ornamental value. As we all know, there are only so many "spots" in the garden and so many minutes in the day, so plant selections that do not steal the show day in and day out are not on my agenda. Multiseason interest is the way to join the club in my beds, and for most perennials, flower power is the ticket."
A sure-fire way to ensure real flower power and an extended period of interest (without constantly switching out annuals), is by investing in perennials that are known to rebloom. Find some perennial rebloomers for the South below. And discover even more plants that will dependably deliver flowers in Dan's article, Reliably Reblooming Perennial Plants.
---
1. 'Jean Guymer' Bearded Iris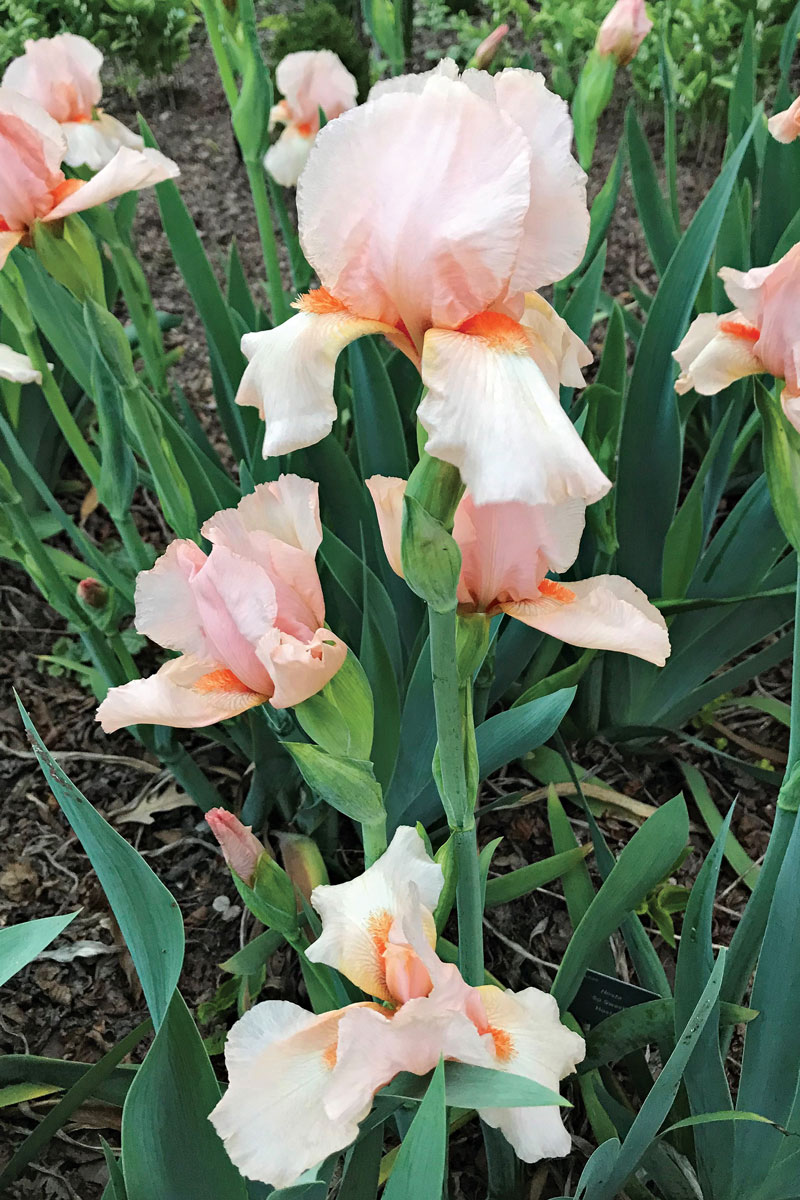 Name: Iris 'Jean Guymer'
Zones: 4–9
Size: 3 feet tall and 1 to 2 feet wide
Conditions: Full sun to partial shade; well-drained soil
Native Range: Hybrid
This apricot pink, lightly ruffled bearded iris is not typical of the brightly colored, sun-loving perennials to which I'm usually drawn. It is not just another one of the million available irises fighting for attention. I find myself stopping to appreciate the slight fragrance of this profuse bloomer each time I pass it. The pastel apricot standards with tangerine beards are fantastically elegant. 'Jean Guymer' is a reliable rebloomer in warmer zones, giving us more chances to admire it. Deadhead regularly, be careful not to cover its rhizomes, and you will have its love and affection.
2. Sundancer Daisy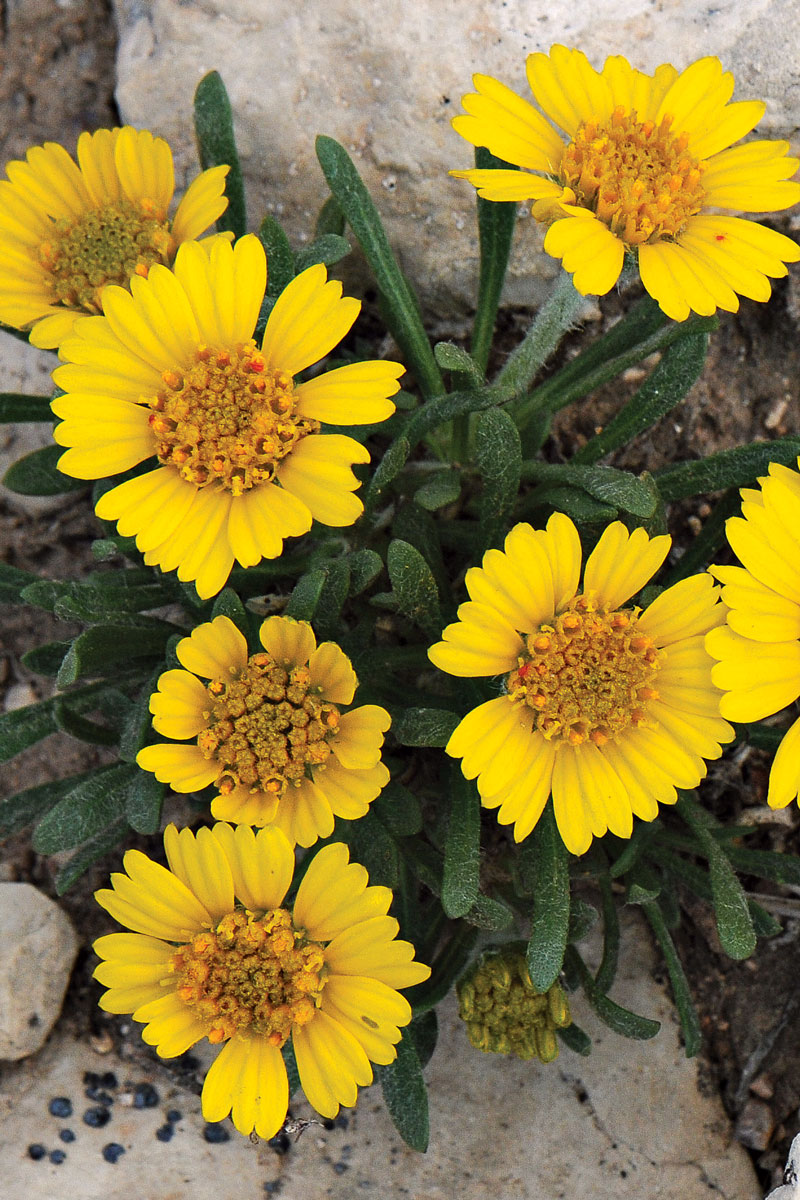 Name: Tetraneuris acaulis (syn. Hymenoxys acaulis)
Zones: 4–9
Size: 6 to 12 inches tall and wide
Conditions: Full sun; well-drained soil
Native Range: Western United States
Friends and colleagues get tired of hearing about how much I love this plant. Who wouldn't like a cloud of cheerful, 1-inch-wide, yellow, daisylike flowers that bloom all the time? Sundancer daisy may be native to the West, but it grows wonderfully in the Southeast. The basal foliage stays close to the ground, with the brightly colored flowers hovering 6 to 10 inches above it. Deer and rabbits do not like it, but butterflies do. It can be quite drought tolerant, and it definitely prefers well-drained soil. Those with heavy clay will want to amend it.
3. Firecracker Bush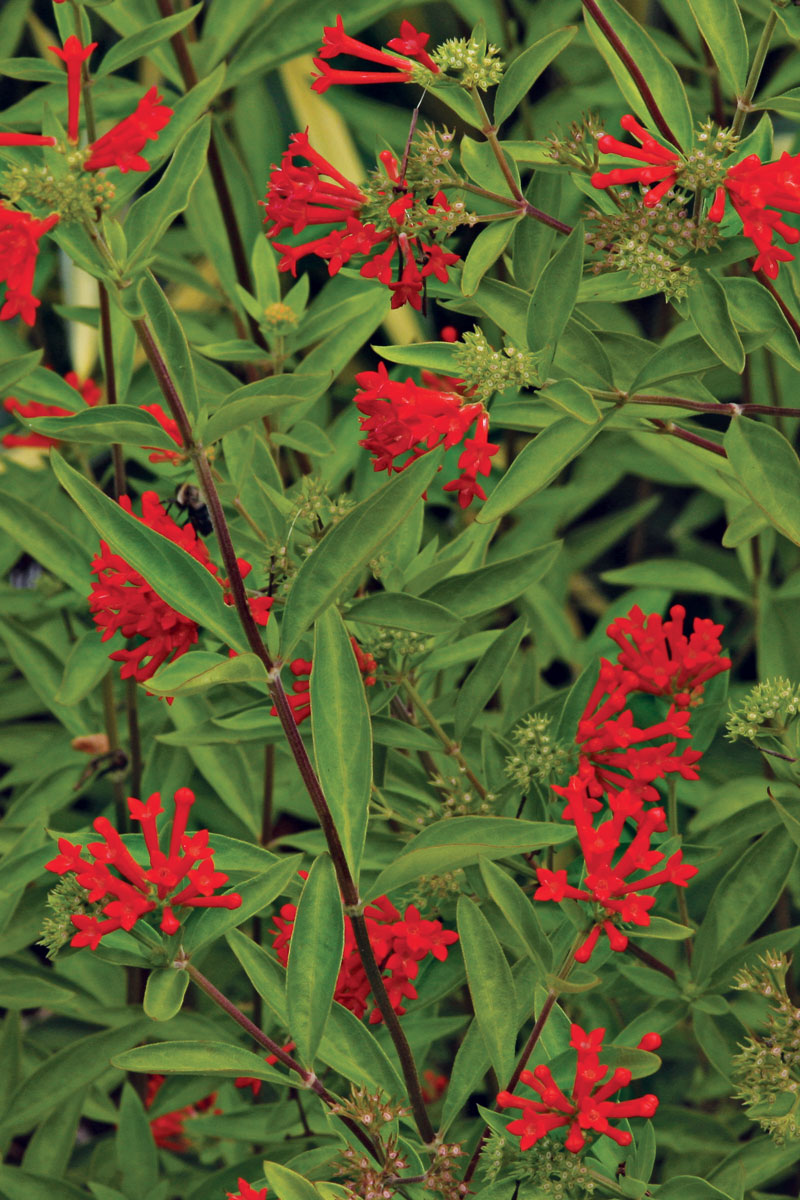 Name: Bouvardia ternifolia
Zones: 8–10
Size: 2 to 4 feet tall and 2 to 3 feet tall
Conditions: Full sun; well-drained soil
Native Range: Arizona, New Mexico, Texas, and Mexico
This little-known and misunderstood beauty deserves a spot in every full-sun garden where it is hardy. It's a gorgeous native of the West that is right at home in the South. Don't let it fall prey to the habit of fall cutbacks; leave it alone to reflush in spring, and prune out the dead material then. Its branch tips will be continuously covered from spring to frost in clusters of brilliant, tubular flowers loved by butterflies, hummingbirds, and bees. Give it a bit of winter protection in the cooler parts of its range, well-drained soil (especially in winter), and light shaping, and it will take your breath away year after year.
4. 'Kent Belle' Bellflower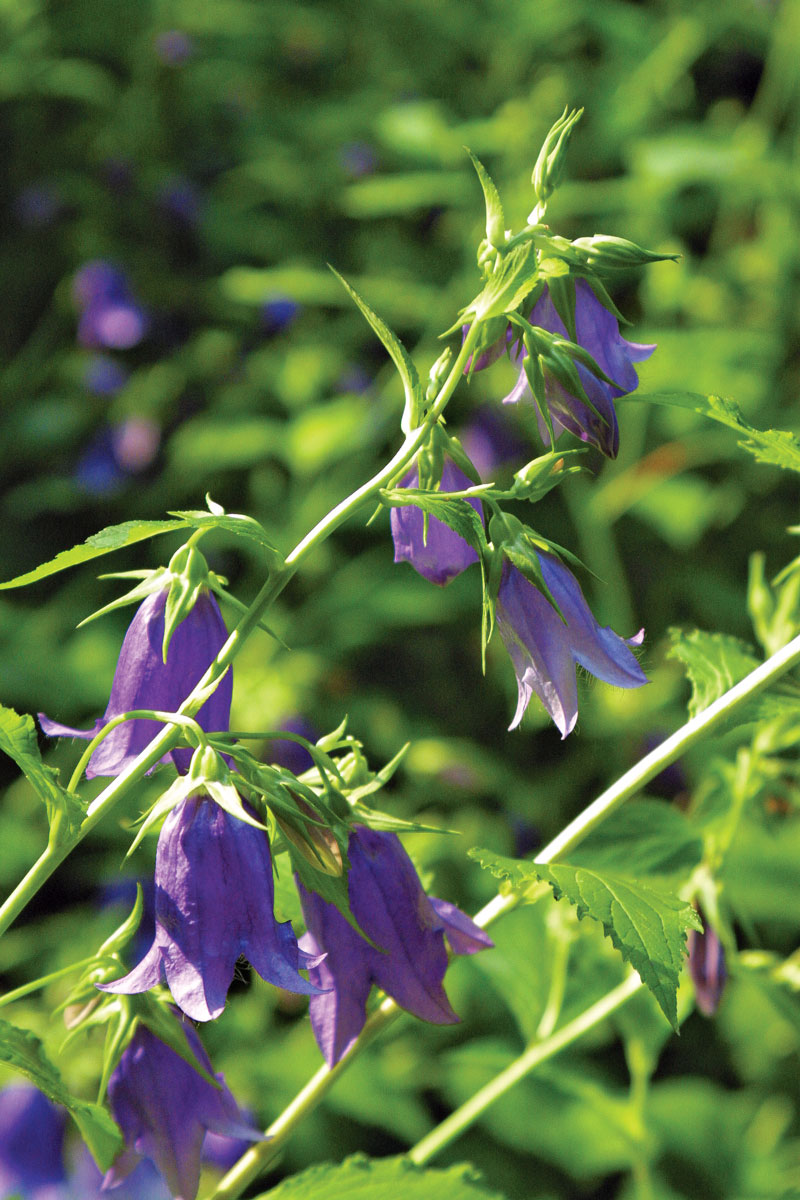 Name: Campanula 'Kent Belle'
Zones: 5–9
Size: 18 to 24 inches tall and at least 24 inches wide
Conditions: Partial shade; average to moist, well-drained soil
Native Range: Japan
Bellflowers are well known in cooler climates, but the choices narrow for those of us who live in warmer areas. 'Kent Belle' is an excellent, vigorous ground cover for partial shade in our Zone 8/8b garden. Given regular moisture, it blooms constantly from mid to late summer with racemes of delightful, dangling, violet-blue bells. Cutting the spent flowers back to the basal foliage only encourages it to bloom more.
---
Amanda Bennett is vice president of horticulture and collections at the Atlanta Botanical Garden.