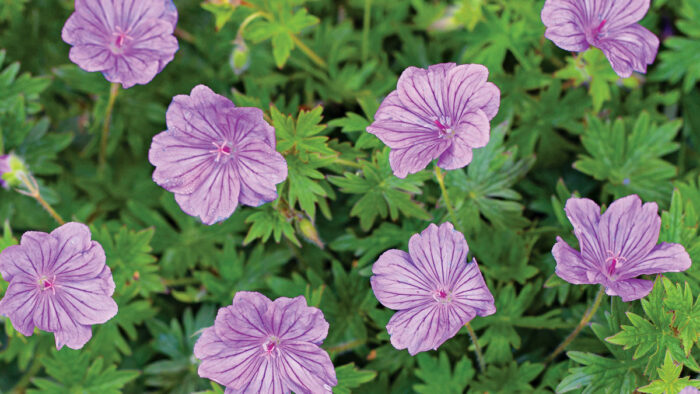 Dan Robarts says in his article on reblooming perennials, "…the criteria I generally adhere to for earning a spot in the beds at my home or botanical garden workplace center strictly around ornamental value. As we all know, there are only so many "spots" in the garden and so many minutes in the day, so plant selections that do not steal the show day in and day out are not on my agenda. Multiseason interest is the way to join the club in my beds, and for most perennials, flower power is the ticket."
A sure-fire way to ensure real flower power and an extended period of interest (without constantly switching out annuals), is by investing in perennials that are known to rebloom. Find some perennial rebloomers for the Mid-Atlantic below. And discover even more plants that will dependably deliver flowers in Dan's article, Reliably Reblooming Perennial Plants.
---
1. Purple Haze' Anise Hyssop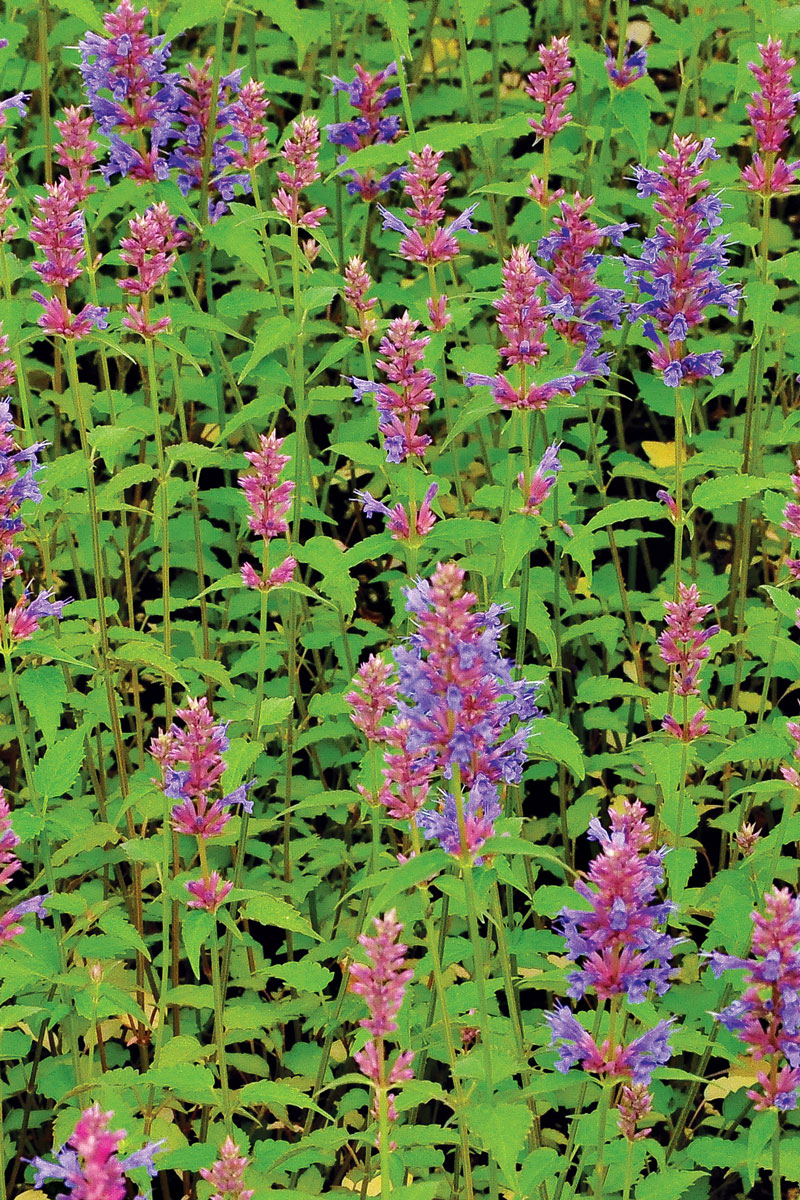 Name: Agastache 'Purple Haze'
Zones: 6–9
Size: 2 to 3 feet tall and wide
Conditions: Full sun; average to dry, well-drained soil
Native Range: Hybrid
'Purple Haze' is an upright herbaceous perennial with a long bloom time, which makes it an extended food source for beneficial insects. Prolific spikes of soft purple blooms persist from summer to early fall. Trim off the spent flower spikes and the plants will flush with a second round of blooms. Anise hyssop is adaptable to many conditions, including drought, low-nutrient soil, and competition from other plants, but it prefers soil with good drainage. Plant it either near the edge of a bed so that you and garden guests can touch the fragrant foliage, or any place in a mixed border where you can watch the insects buzzing around the flowers.
2. Pink Rain Lily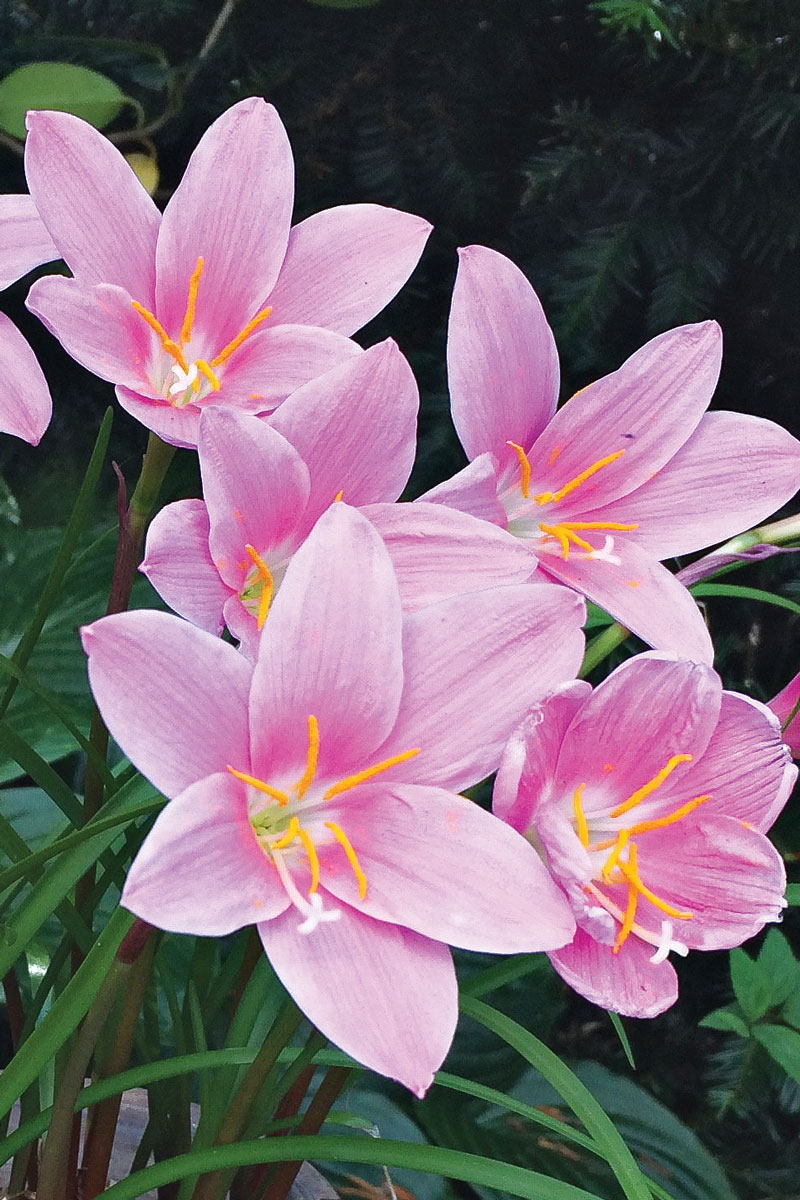 Name: Zephyranthes robustus
Zones: 7–10
Size: 6 to 12 inches tall and 4 to 6 inches wide
Conditions: Full sun to partial shade; well-drained soil
Native Range: Brazil, Argentina, and Uruguay
Rain lily is a marginally hardy bulb in our climate, but it grows easily in well-drained locations with winter protection. For gardeners in Zone 6 or lower it is a foolproof perennial container plant, and this is my favorite way to grow it. Pot up bulbs in a well-drained container mix. Keep the container moist in summer, when the plants are actively growing, to encourage reblooming rose-pink flowers throughout the season. In fall, store the container indoors in a warm, dry location, and allow the bulbs to senesce into dry dormancy. Do not water during this time. In spring, when you take the container back outside into the light of a new season, start watering again to encourage the bulbs out of dormancy.
3. 'Axminster Gold' Comfrey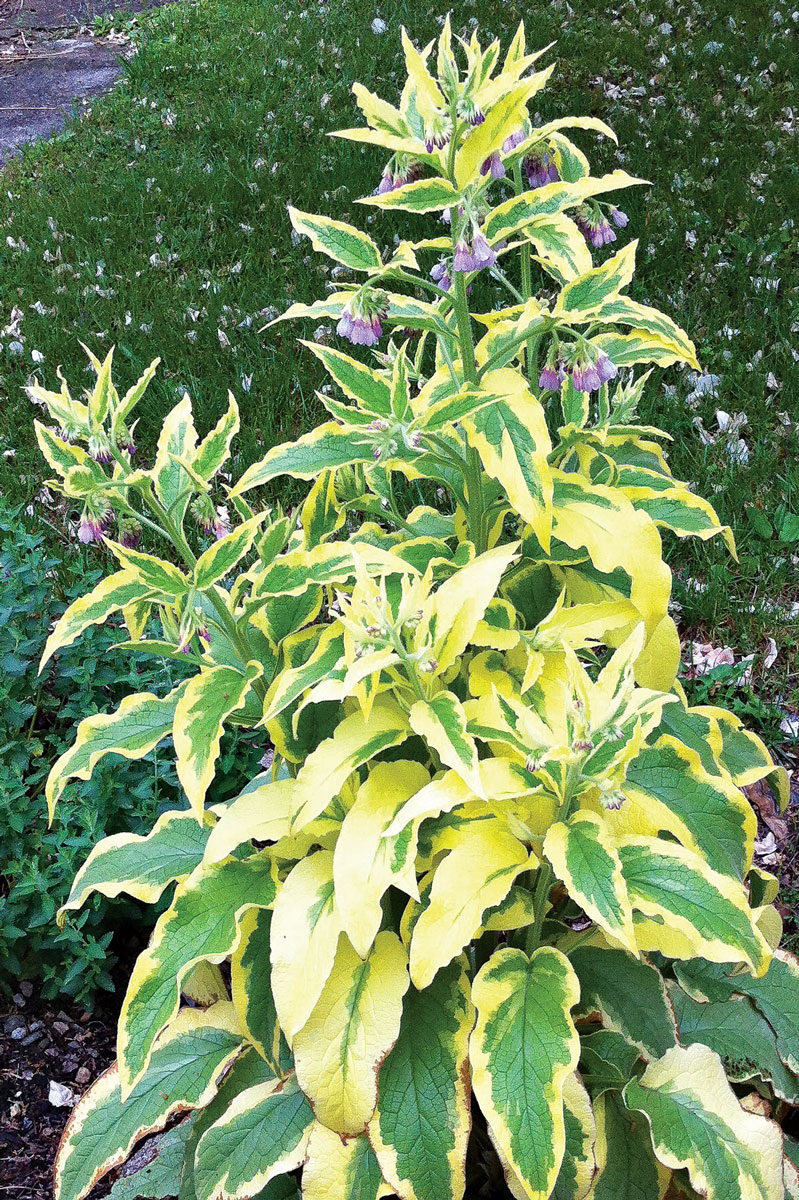 Name: Symphytum × uplandicum 'Axminster Gold'
Zones: 4–7
Size: 2 to 3 feet wide and 1 to 4 feet tall
Conditions: Full sun to partial shade; average to moist soil
Native Range: Caucasus (naturally occurring hybrid)
A wildcard worth mentioning, 'Axminster Gold' may sporadically rebloom if it is cut back, depending on growing conditions. In spring, flower spikes up to 4 feet tall emerge from a sturdy rosette of gold variegated foliage. The plant looks great in flower and even better afterward, which merits a "second round of beauty" status. Cut the spent flower stalks back to encourage a handsome, low-mounded form and perhaps a few new flowers. Well-suited to most soil conditions and less aggressive than the straight species, 'Axminster Gold' adds a vibrant pop of color with an attractive architectural form.
4. 'Blushing Turtle' Geranium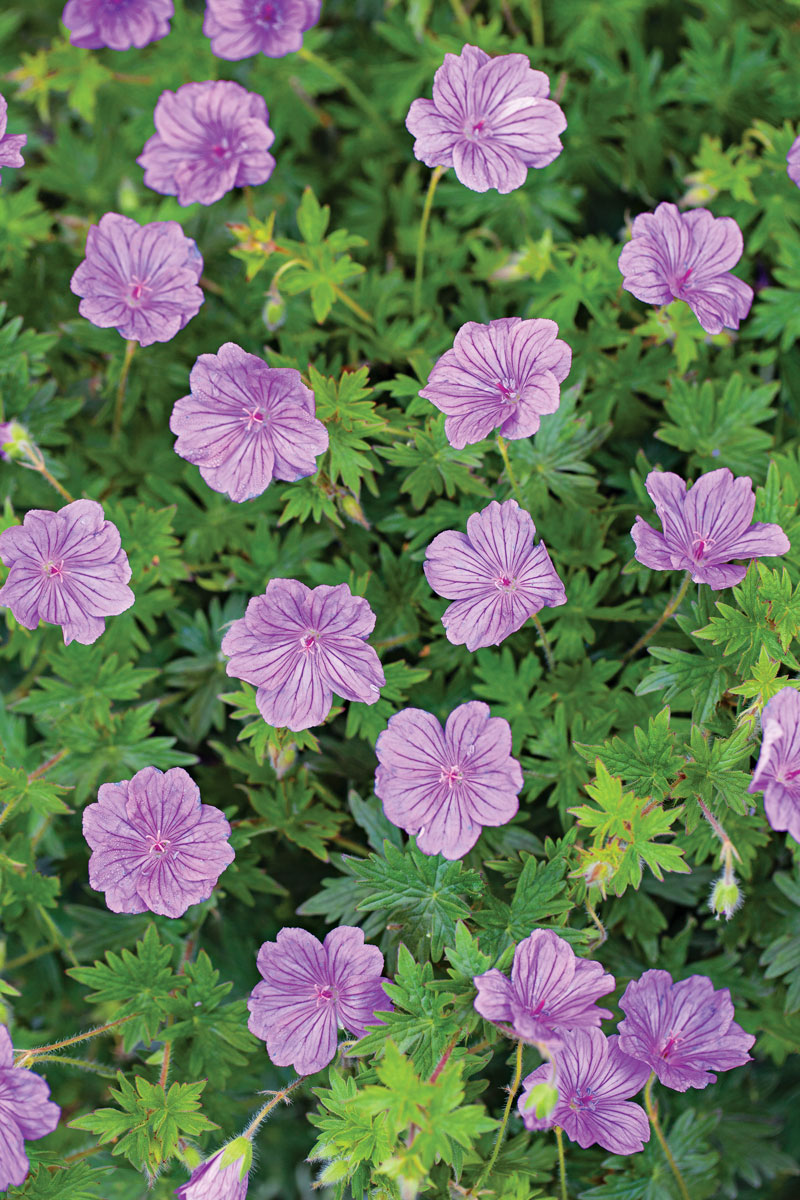 Name: Geranium 'Blushing Turtle'
Zones: 5–8
Size: 2 to 3 feet wide and 1 to 2 feet tall
Conditions: Full sun to partial shade; moist, well-drained soil
Native Range: Hybrid
Geraniums are classic cottage garden plants that add definitive charm to any bed. A twist on this garden classic, 'Blushing Turtle' has pink flowers with a rosy pinstripe venation. Blooming from late spring into summer, the flowers are a brighter contrast to other geranium cultivars, with improved low-maintenance benefits for which geraniums are known. As with most geraniums, spent flower stalks and foliage should be trimmed back in midsummer after flowering for a fresh rosette of foliage and late summer flowers emerging from the crown. 'Blushing Turtle' is wider than it is tall, and it will become more drought tolerant with age.
---
David Mattern is a horticulturist at Chanticleer, a public garden in Wayne, Pennsylvania.