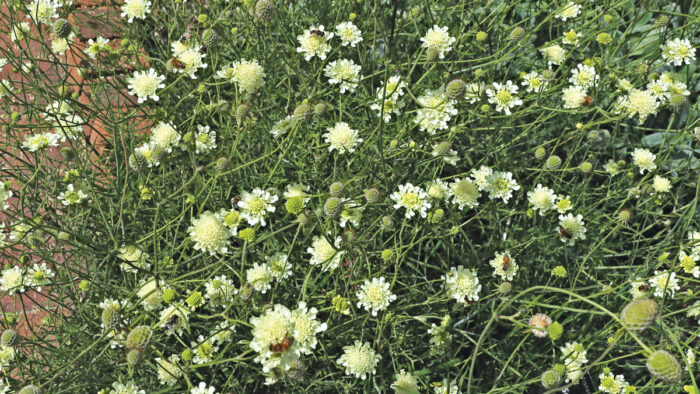 Dan Robarts says in his article on reblooming perennials, "…the criteria I generally adhere to for earning a spot in the beds at my home or botanical garden workplace center strictly around ornamental value. As we all know, there are only so many "spots" in the garden and so many minutes in the day, so plant selections that do not steal the show day in and day out are not on my agenda. Multiseason interest is the way to join the club in my beds, and for most perennials, flower power is the ticket."
A sure-fire way to ensure real flower power and an extended period of interest (without constantly switching out annuals), is by investing in perennials that are known to rebloom. Find some perennial rebloomers for the Northeast below. And discover even more plants that will dependably deliver flowers in Dan's article, Reliably Reblooming Perennial Plants.
---
1. Alpine Betony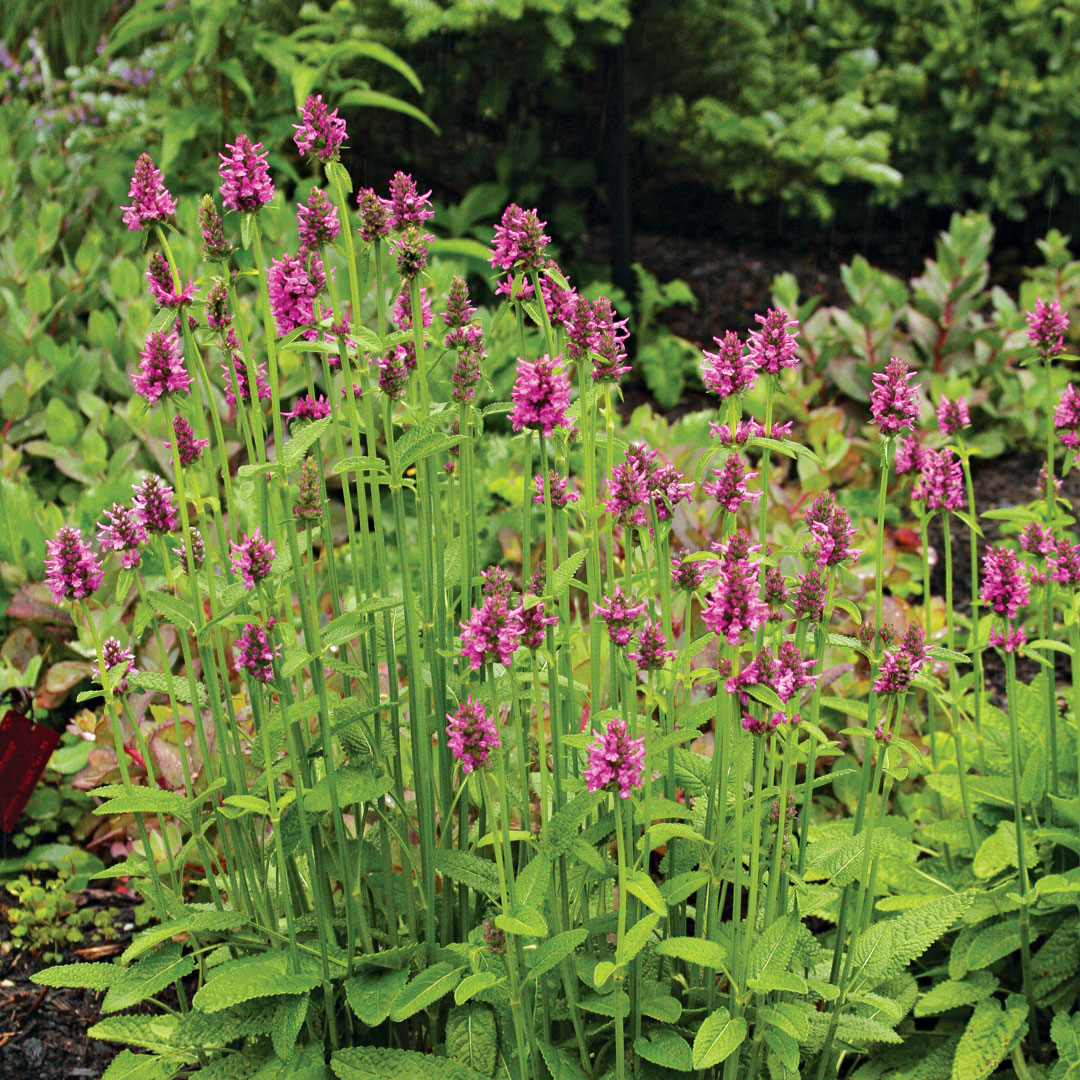 Name: Stachys officinalis
Zones: 4–8
Size: 12 to 18 inches tall and wide
Conditions: Full sun; moist, well-drained soil
Native Range: Europe and Asia
Alpine betony is a workhorse front-of-the-border plant, forming spreading mats of dark green crinkled foliage topped with lavender-rose spires beginning in early summer. The crescendo of pollinator-attracting flowers seems to never end, but deadheading will encourage more blossoms throughout the season. Deer are not fond of this perennial, and it is adaptable to most sunny, hot sites. 'Hummelo' is a well-known cultivar, having been popularized by Dutch designer Piet Oudolf.
2. Walbertons® Goldcrest Foxglove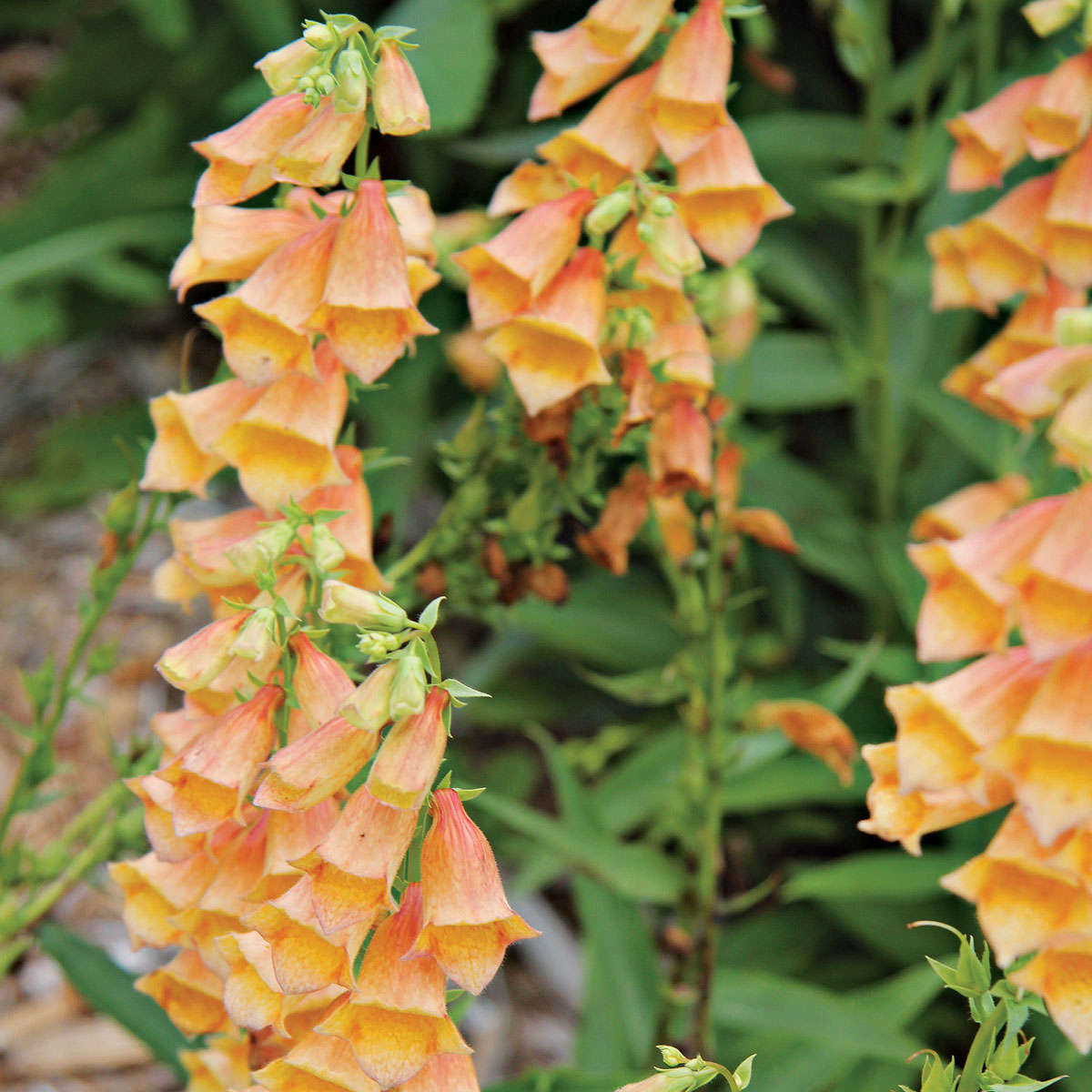 Name: Digitalis 'Waldigone'
Zones: 4–9
Size: 18 inches tall and 12 inches wide
Conditions: Full sun to partial shade; moist, fertile, well-drained soil
Native Range: Hybrid
When in bloom, this plant is such a pretty sight. Peachy yellow trumpet-shaped bells on tall stems distinguish this sweet little foxglove from all others. Walberton's® Goldcrest is an interspecific cross of D. obscura and D. grandiflora, both perennial species. Its blossoms begin to charm in late spring, and then after the initial eye-catching color burst, it offers flowering stems intermittently as summer progresses. This is a sterile hybrid, and therefore it will not self-sow like the biennial species of foxglove.
3. 'Peachie's Pick' Stokes' Aster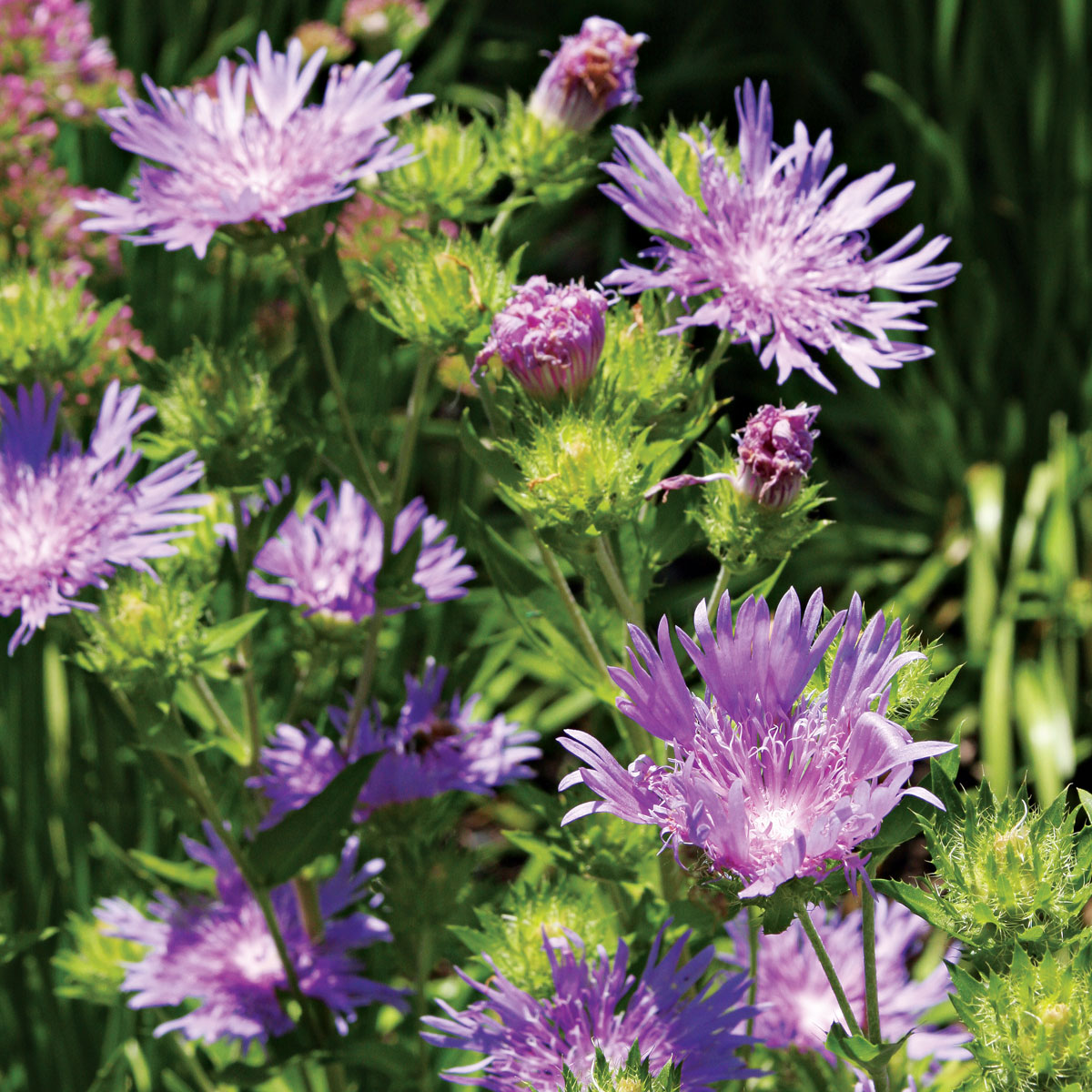 Name: Stokesia laevis 'Peachie's' Pick'
Zones: 5–9
Size: 12 to 18 inches tall and wide
Conditions: Full sun; moist, well-drained soil
Native Range: North Carolina to Florida and west to Louisiana
A plant name without a picture attached can sometimes be misleading. This reblooming summer aster was named in honor of Mississippi gardener Peachie Saxon, not for the color of its blossoms. It is an outstanding selection for the front of the border, with sturdy stems bearing 21⁄2– to 3-inch lavender-blue composite flowers with distinctive notched petals surrounding pincushion centers. The color begins in early summer and carries into fall if the plant is deadheaded. Stokes' aster is a host plant for the caterpillars of many butterflies and moths, but it's not very appetizing to deer.
4. Cream Pincushion Flower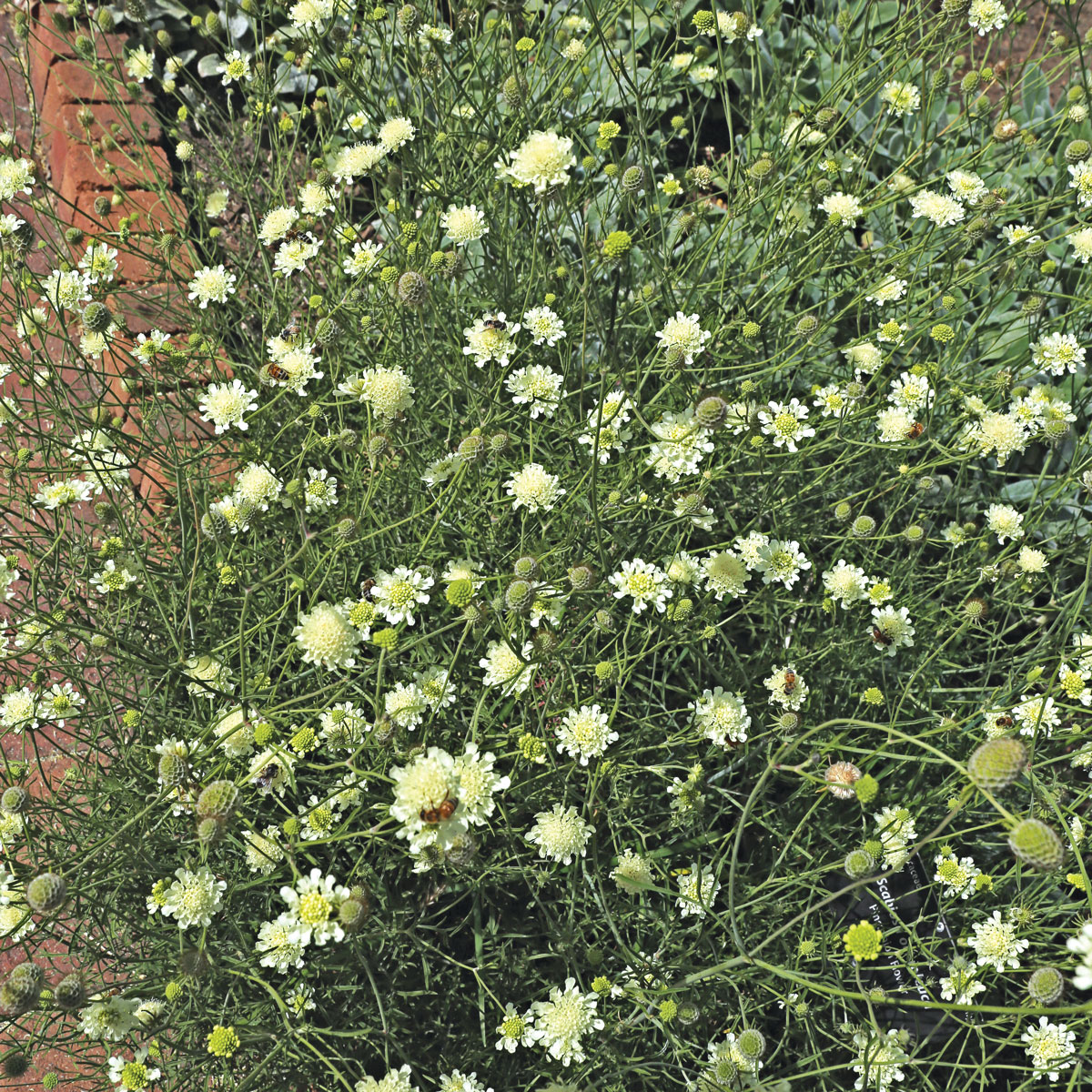 Name: Scabiosa ochroleuca
Zones: 4–9
Size: 3 feet tall and wide
Conditions: Full sun; well-drained soil
Native Range: Europe and western Asia
What's not to love about cream pincushion flower? This pollinator-friendly perennial sports creamy yellow blossoms on thin stems in early summer and continues almost nonstop right into autumn, practically making it ever blooming. And there's more good news: Cream pincushion flower tolerates drought well, and deer are not fond of it. It is easily grown from seed, and it self-sows, which makes it a great garden filler. The blossoms, a favorite of honeybees and butterflies, are perfect for cut bouquets.
---
Katherine Tracey co-owns Avant Gardens, a specialty nursery in Dartmouth, Massachusetts.