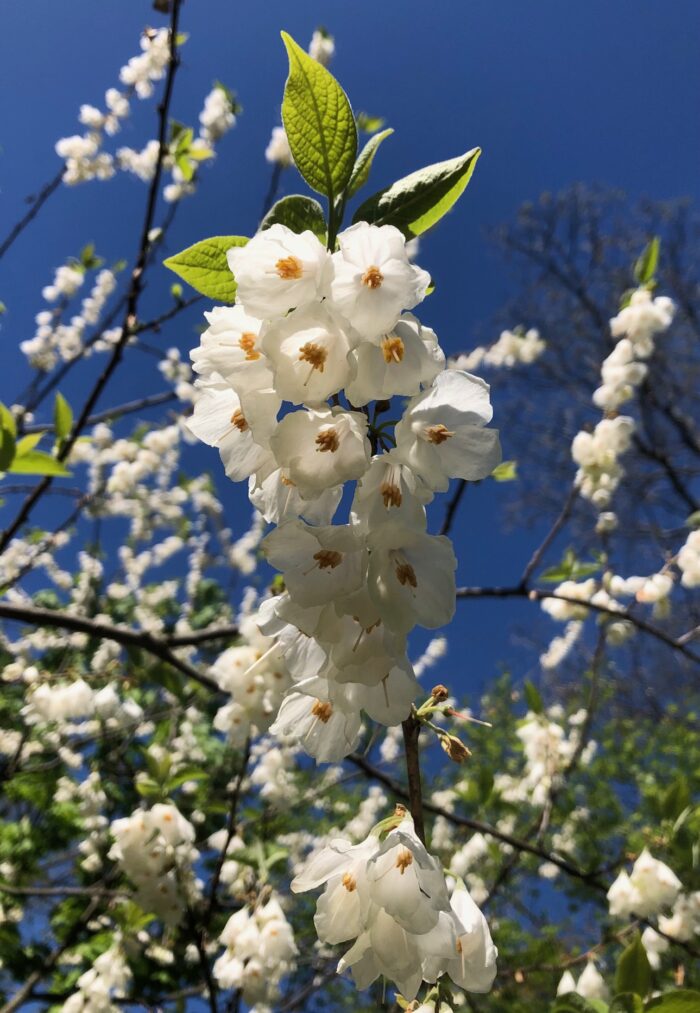 Today's photos are from Lynette Rodriguez.
My husband and I garden professionally in northern Illinois, Zone 5b. Together we have more than 60 years of gardening experience ranging from general maintenance to private estate management. The photos I am submitting today were all taken at one of the properties we maintain. Generally, the perennial gardens are our realm; however, this property is a mini botanical garden, so I spend a decent amount of time photographing the shrubbery and ornamentals on the property. Working for a plant lover who amassed a unique collection of plants has been a marvelous experience for us. We will continue to nurture the collection and groom the gardens for as long as we can.
As I was writing the captions for these photos, I noticed that I had selected many plants with sweet fragrances; maybe that is one reason I love these plants so much.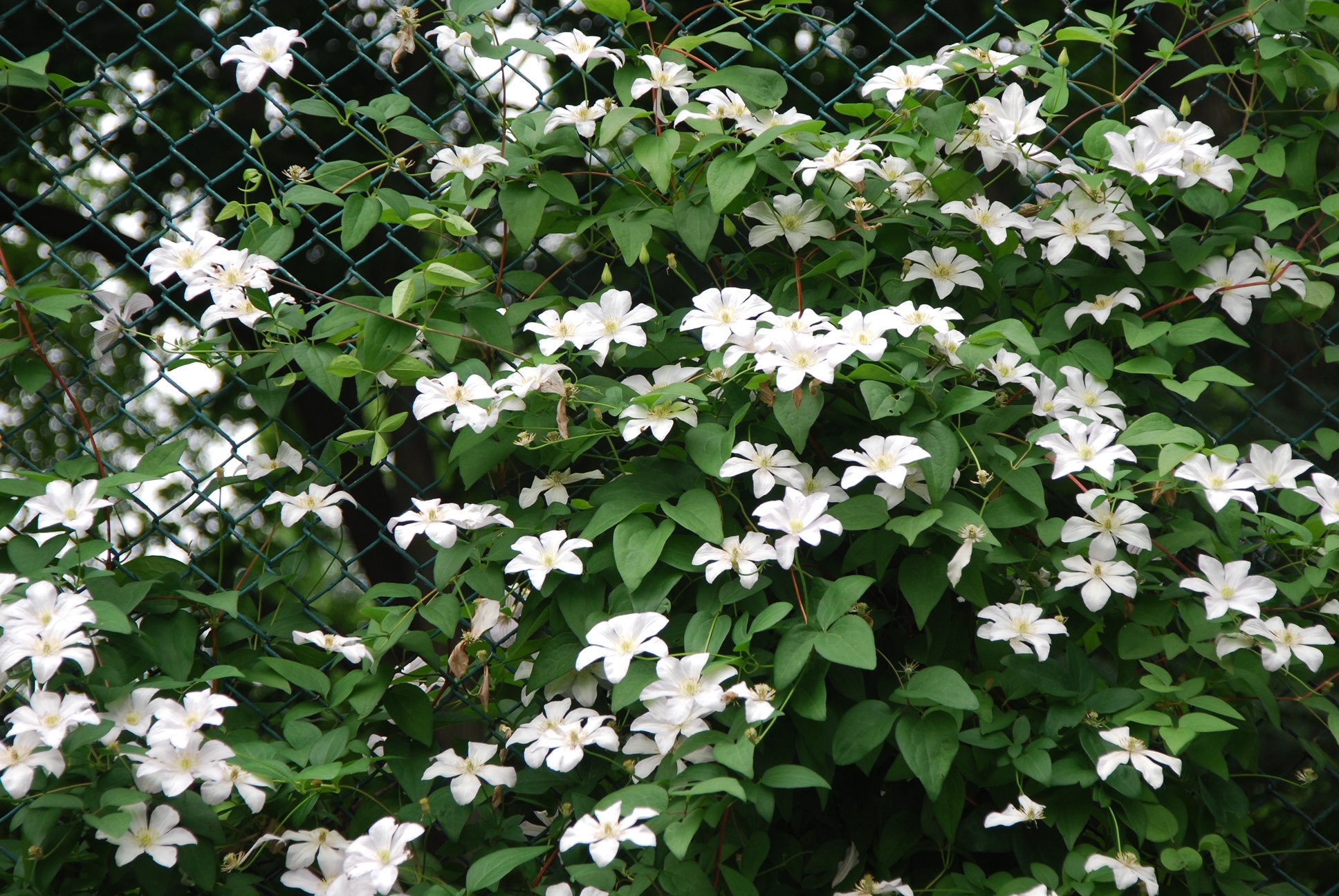 Clematis 'Huldine' (Zones 4–10) has proven to be one of the most reliable and floriferous Clematis we grow on a tall chainlink fence that surrounds a tennis court. The vine needs assistance, as it is not the best twining Clematis, but it can grow 10 feet in one season and blooms for several weeks.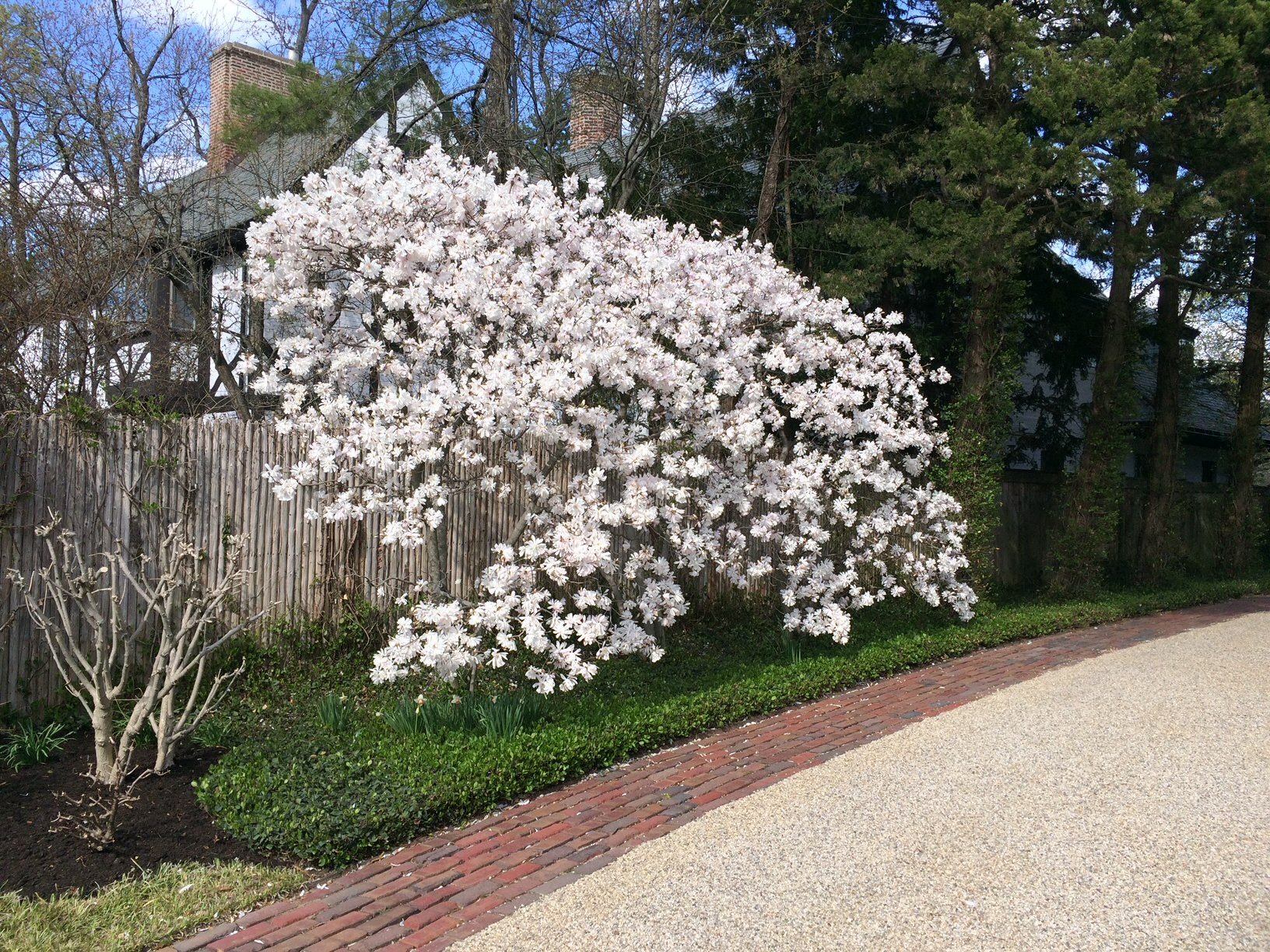 Magnolia stellata (Zones 4–9) is a harbinger of spring and a fragrance punch. There are three plants in this grouping that are all pruned to maintain their size and shape.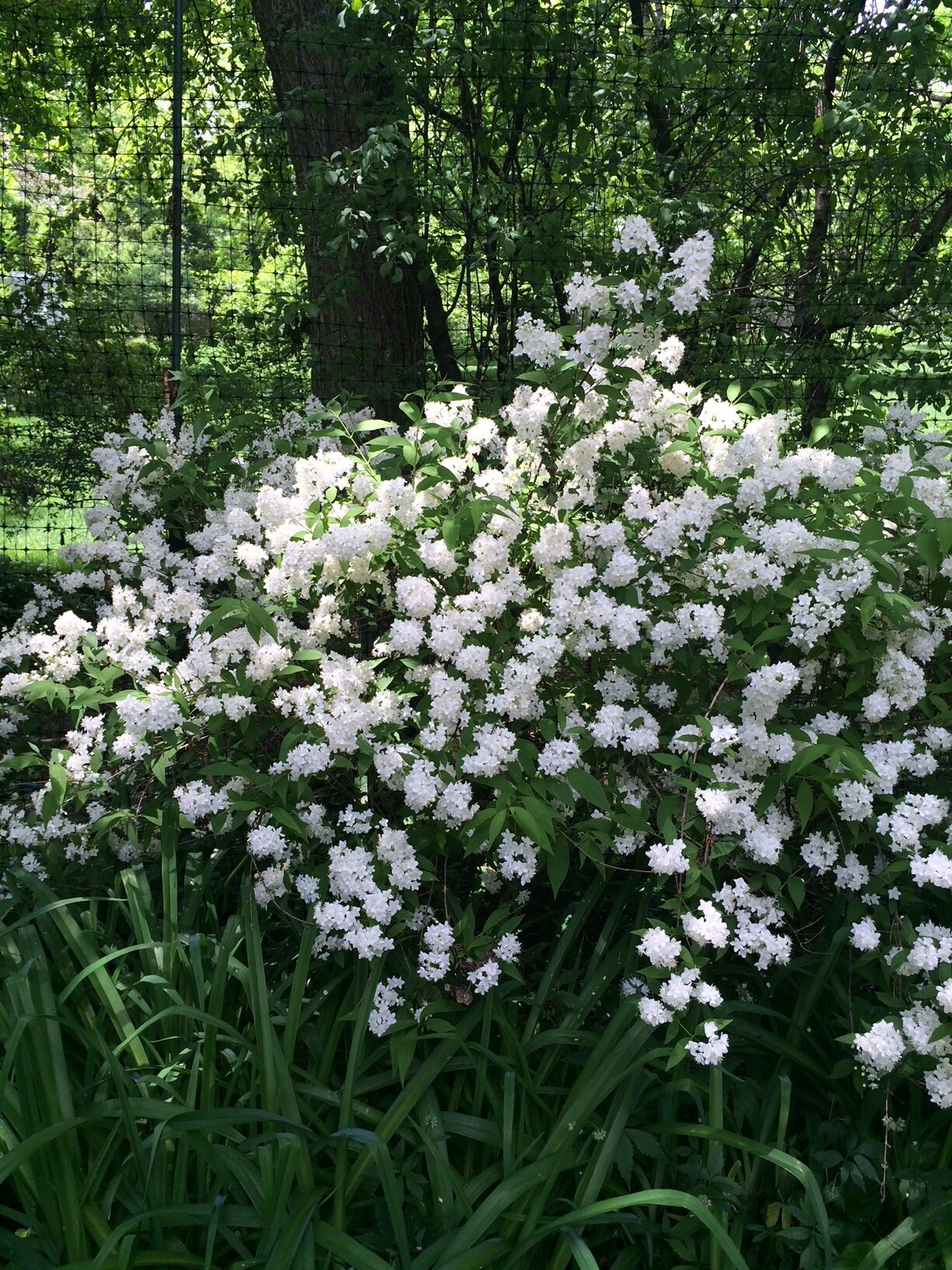 I'm a big fan of Deutzia gracilis (slender deutzia, Zones 5–8). Although in a fair amount of full shade, the plant has always provided an ample display of flowers in the difficult setting it has been placed in.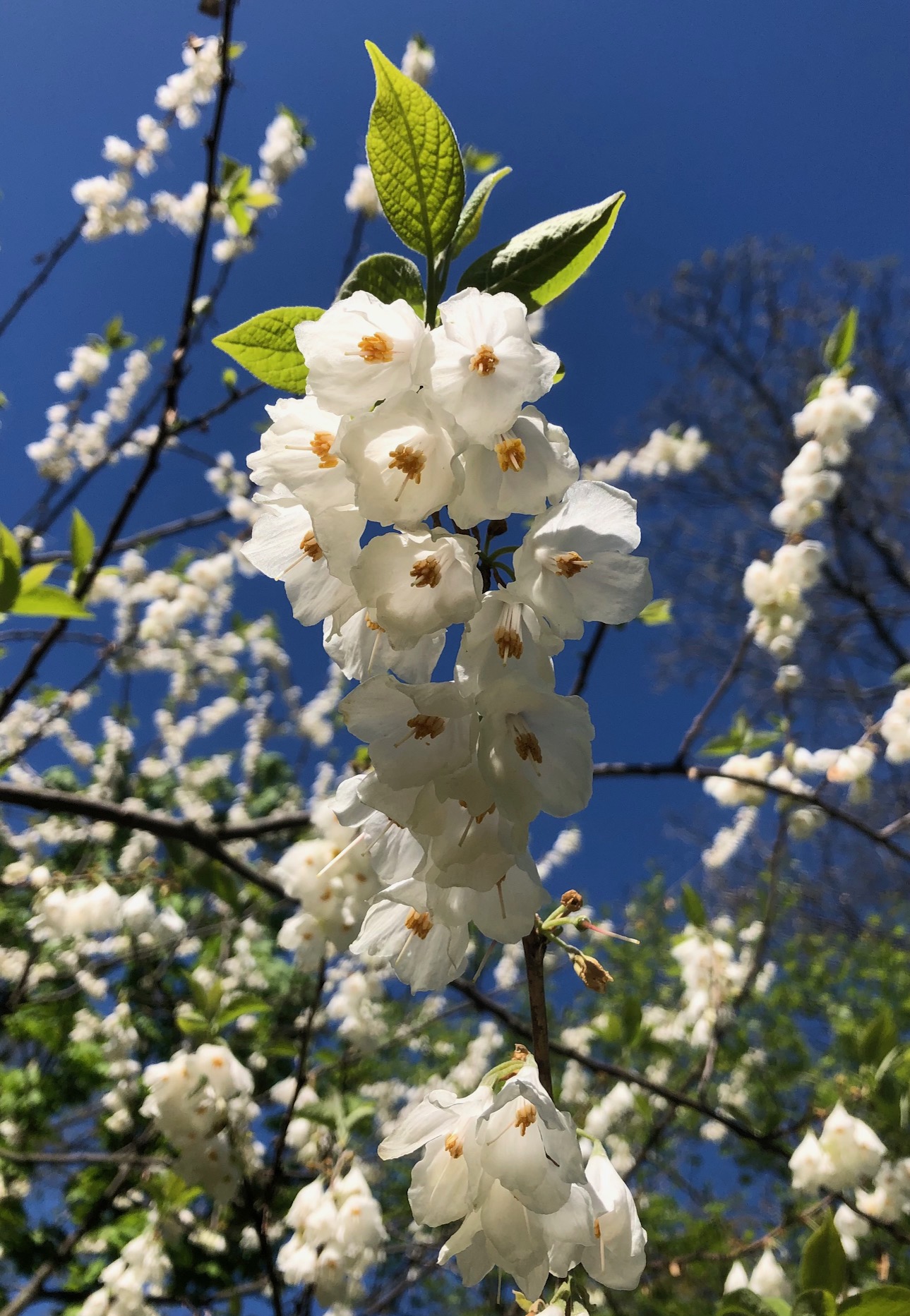 Halesia carolina (Zones 4–8) might be the most underutilized ornamental in the Chicagoland area. The small tree is easy to grow and is very showy when in flower.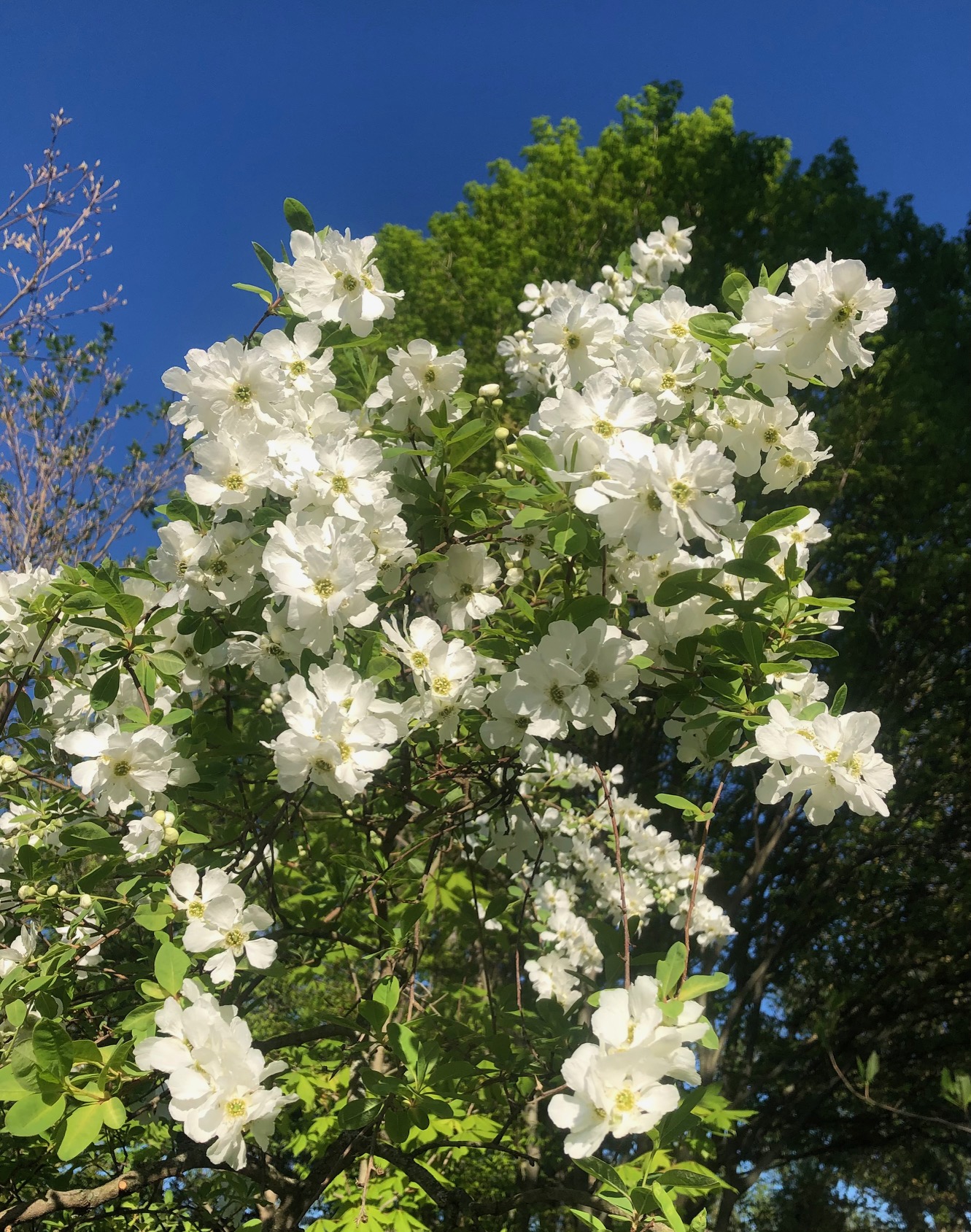 Exchorda, or pearlbush, is another unique plant that doesn't get much attention. I believe the one located on this property is an Exchorda macrantha (Zones 5–9) type, but I am not positive on that. The plant itself can look a bit gangly, but the flowers override the awkwardness of this shrub.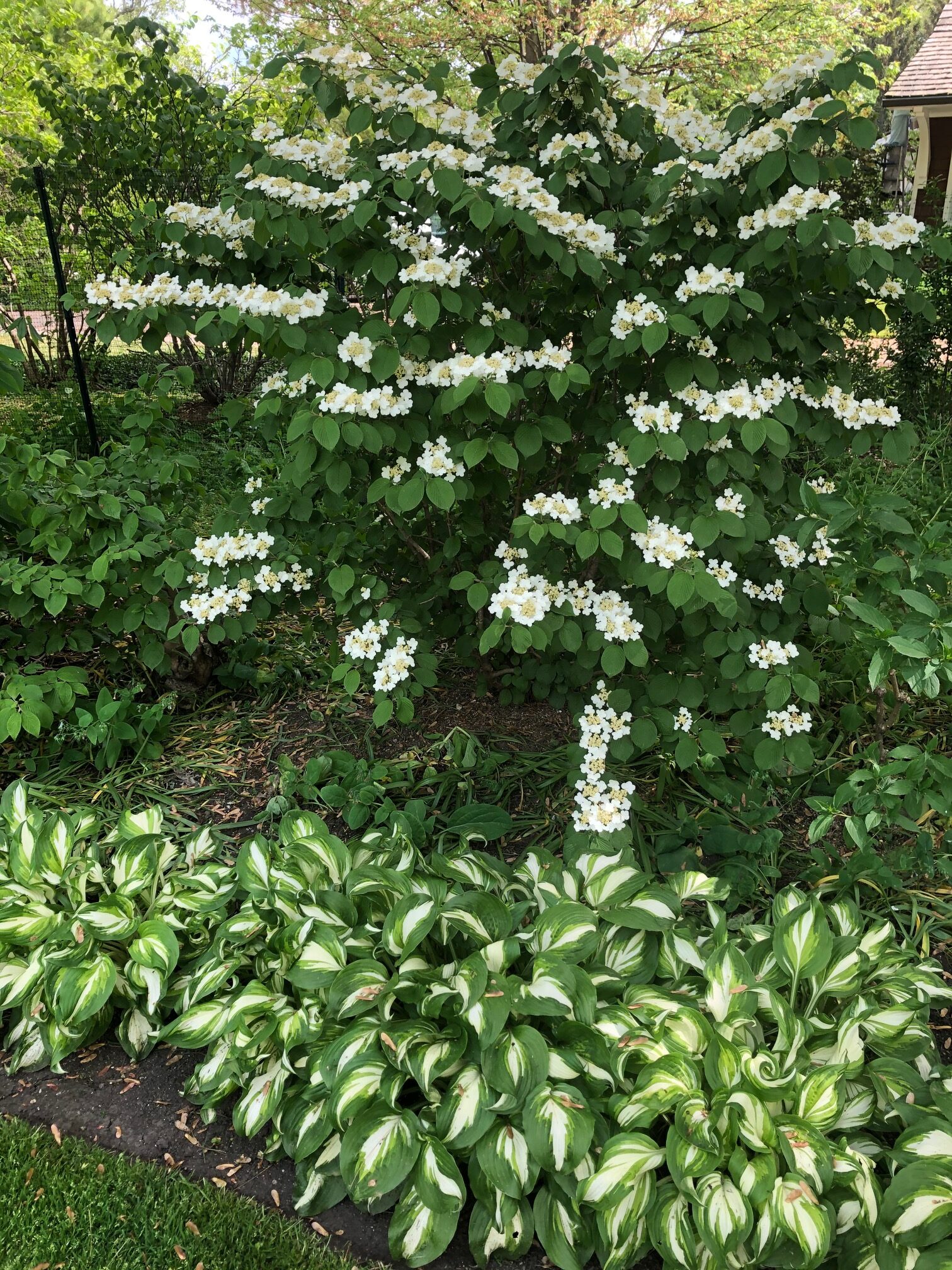 Viburnum plicatum f. tomentosum 'Shasta' (Zones 5–8) is a shrub that I want in all my landscapes because it's such a giver! Shape, flowers, fruits, fall color—who could ask a plant for more? It is a sight to behold when it is in full flower, especially when paired, as in this photo, with Hosta 'Mediovariegata' (Zones 3–9).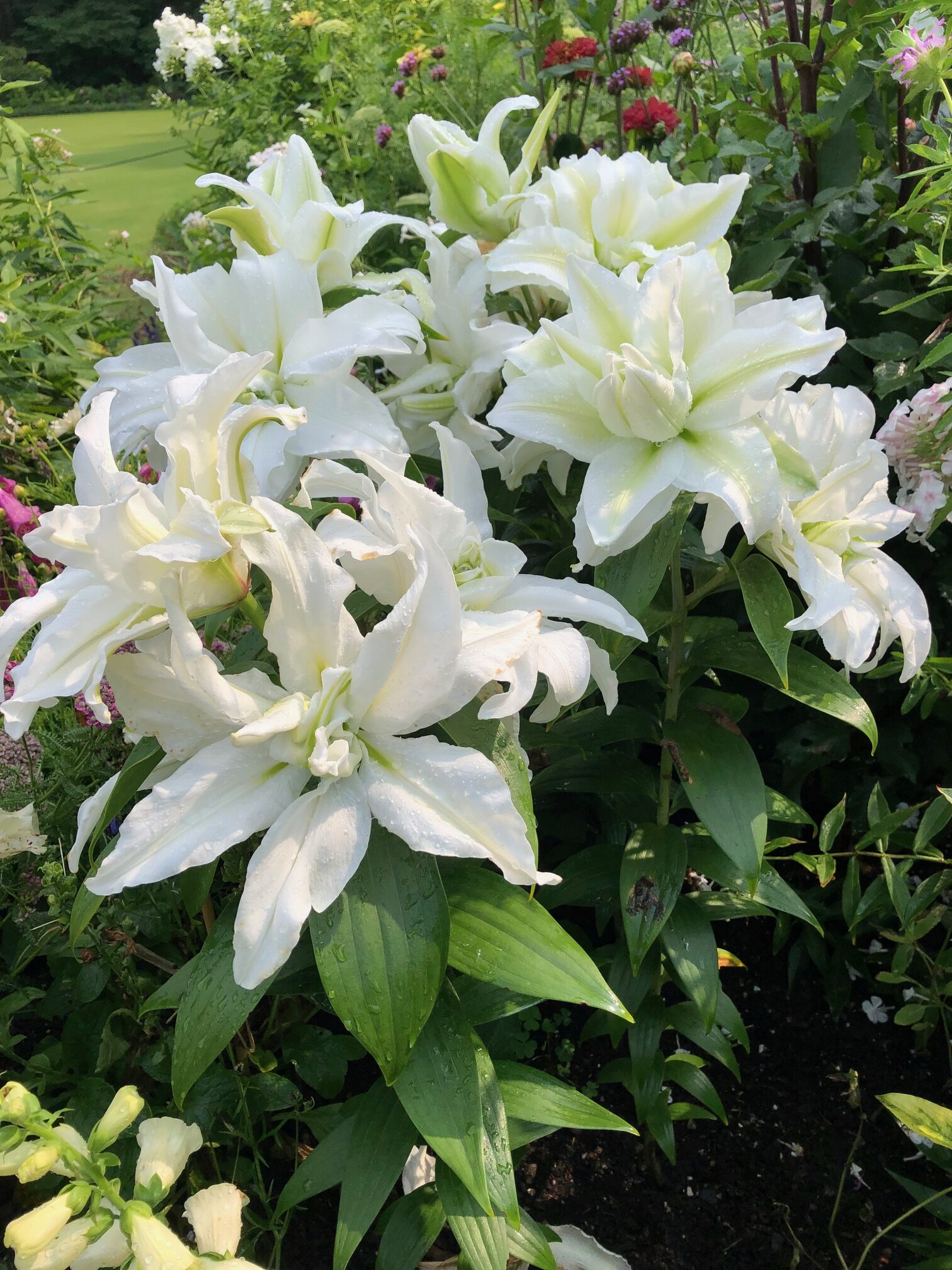 A few years ago I was tasked with adding double white lilies to the perennial border. Lilium 'Aisha' (Zones 3–9) is a crowd pleaser. She is fragrant, the perfect height (3 to 3.5 feet), blooms for an extraordinary amount of time, and possess a clarity that is hard to miss. 'Aisha' is a fabulous double oriental roselily.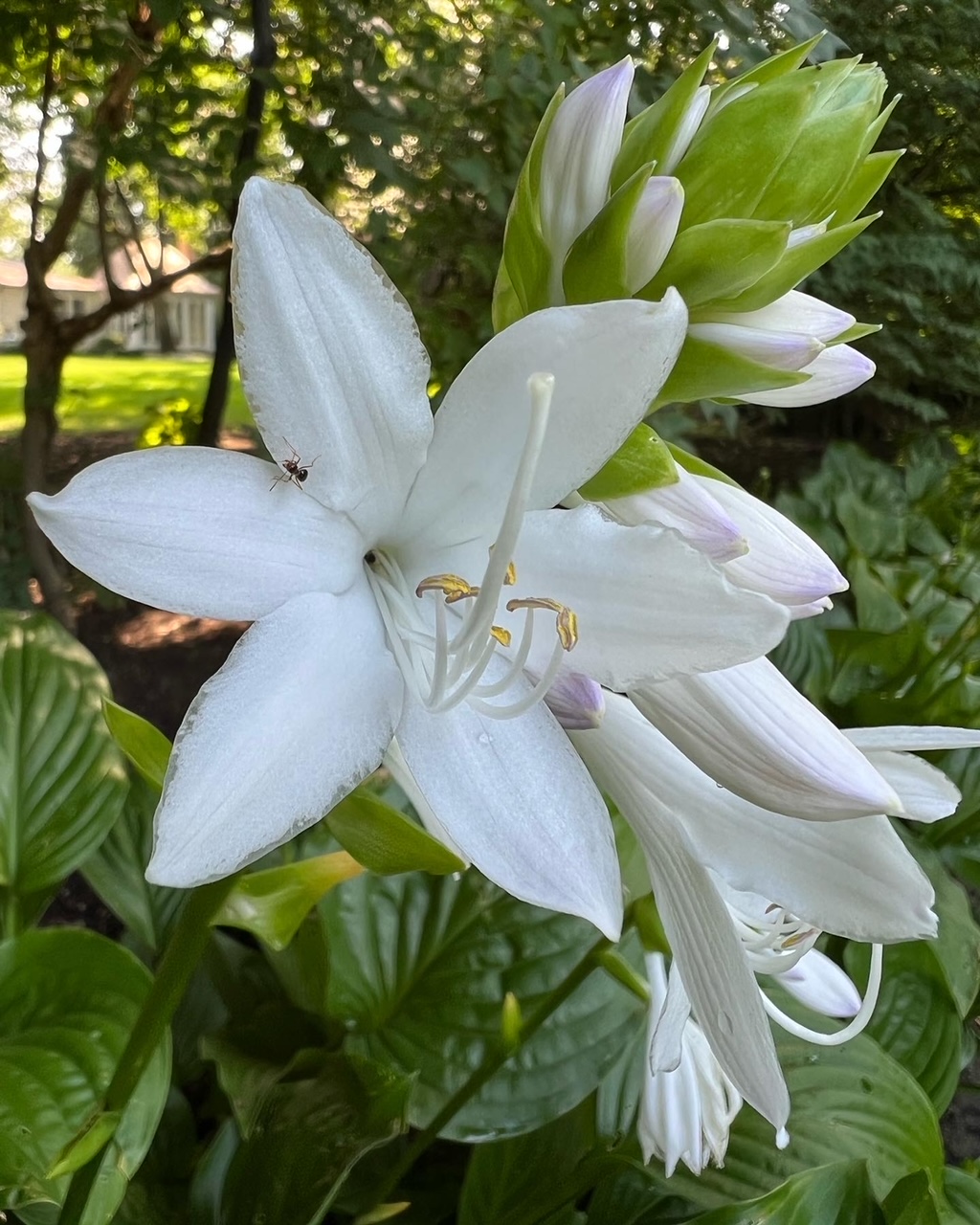 Hosta plantaginea (Zones 3–9) seems like a nonchalant plant most of the summer; it fills space with glossy green foliage from spring to late summer until August, when it sends up scapes of pure white flowers that perfume the air. I tend to find ways to work near the hosta bed when these beauties are in flower.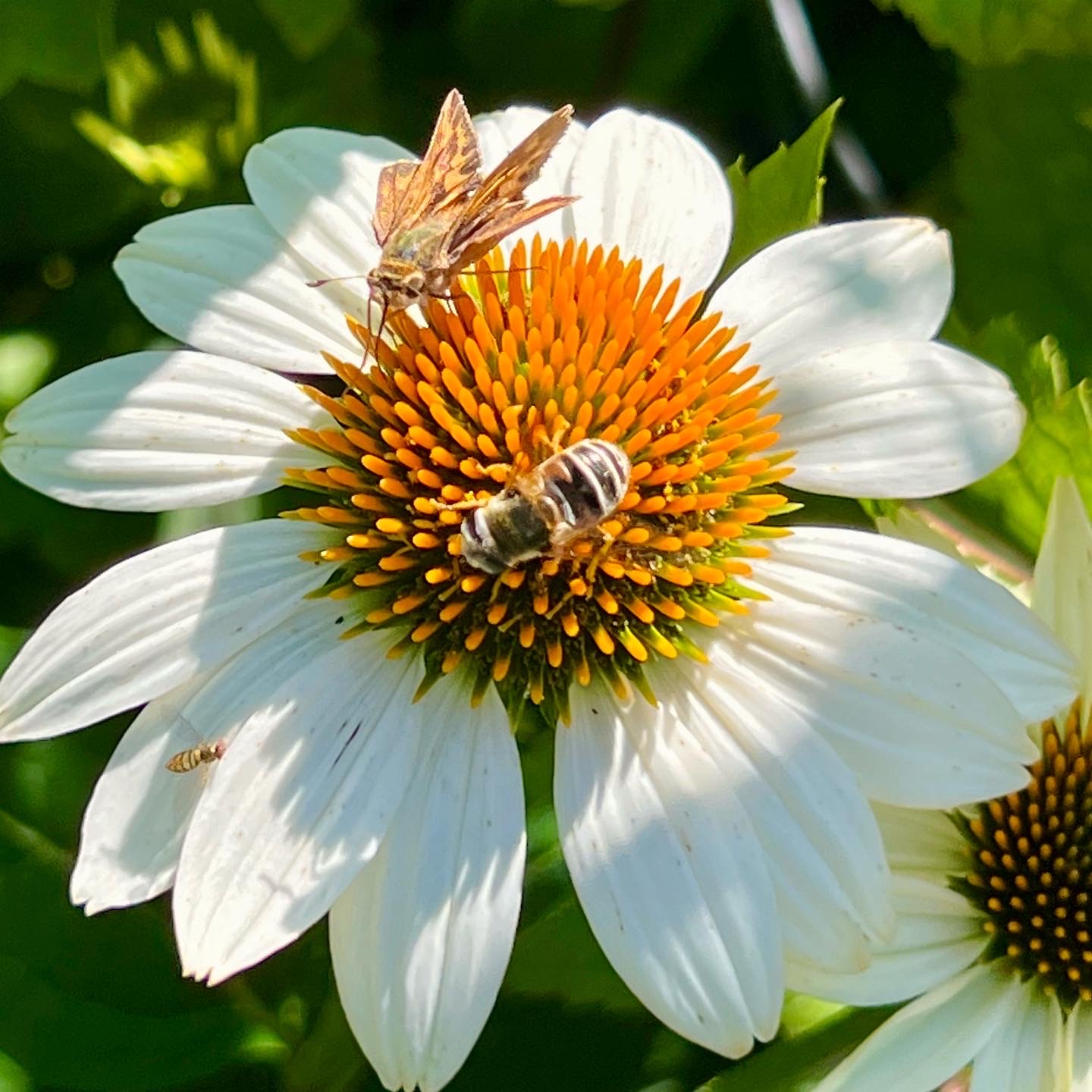 Echinacea purpurea 'PowWow White' (Zones 4–9) is proving to be an excellent white coneflower in our gardens. We love the smaller stature and the reliability. The pollinators like it too.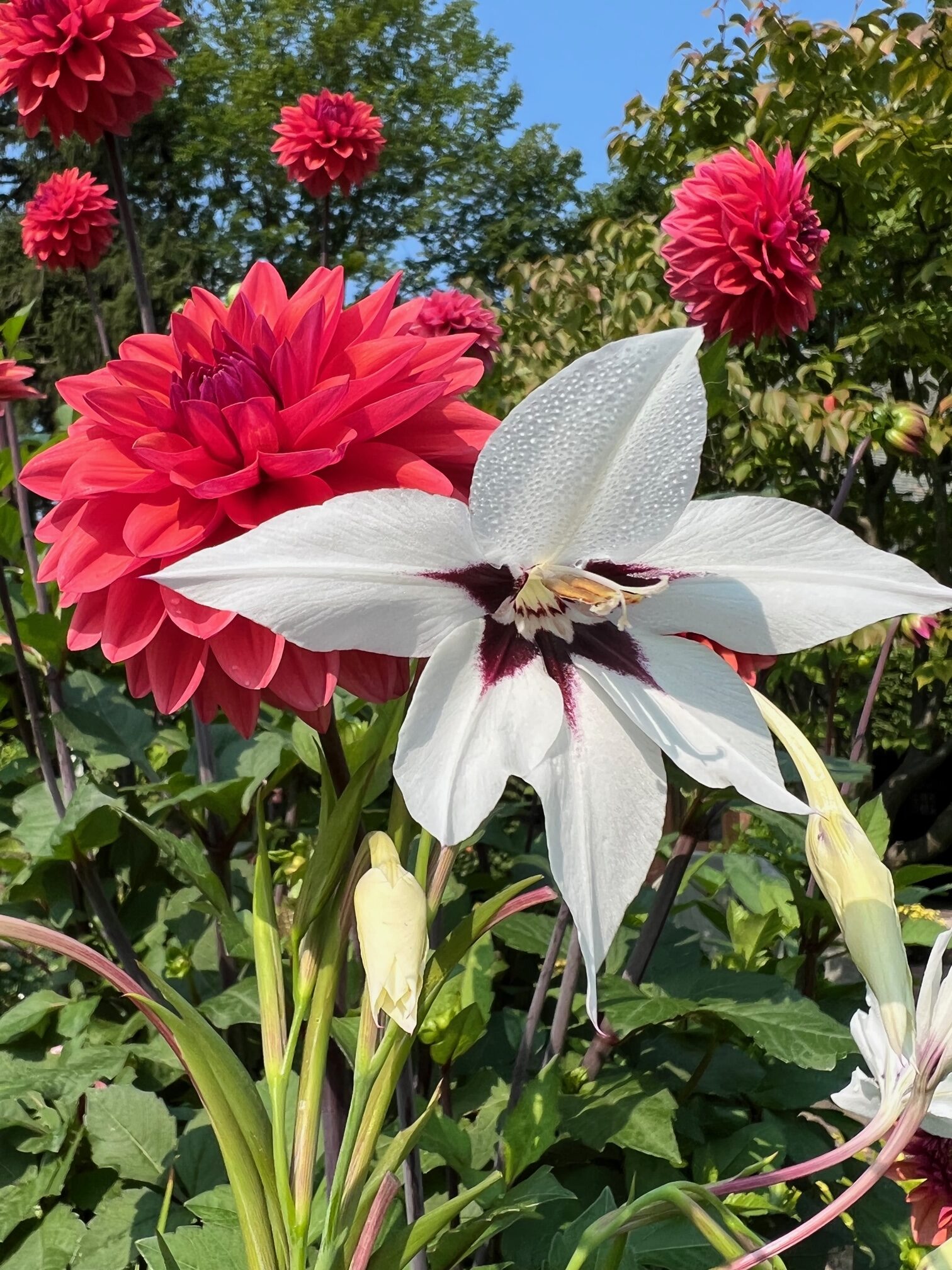 Gladiolus murielae (Abyssinian gladiolus, Zones 6–9) has been a favorite tender bulb of mine for many years. I don't mind digging the bulbs and storing them each year. The swordlike foliage and the unique flowers, along with the stunning fragrance, make this bulb a keeper in the garden.
Have a garden you'd like to share?
Have photos to share? We'd love to see your garden, a particular collection of plants you love, or a wonderful garden you had the chance to visit!
To submit, send 5-10 photos to [email protected] along with some information about the plants in the pictures and where you took the photos. We'd love to hear where you are located, how long you've been gardening, successes you are proud of, failures you learned from, hopes for the future, favorite plants, or funny stories from your garden.
Have a mobile phone? Tag your photos on Facebook, Instagram or Twitter with #FineGardening!
Do you receive the GPOD by email yet? Sign up here.