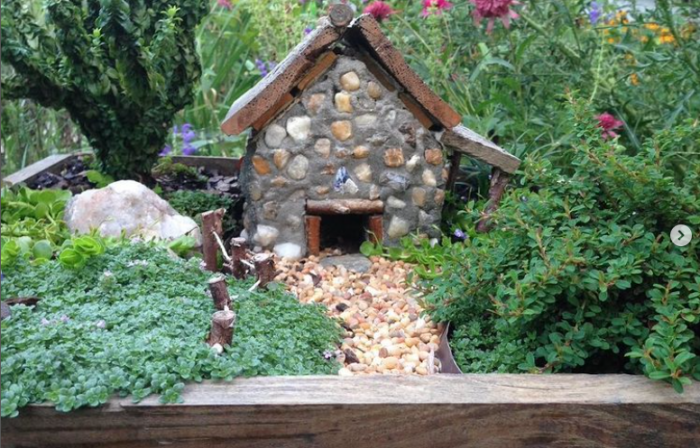 I'm Serome Hamlin, and I've been gardening at my Zone 7b/8a Virginia home for over 20 years. I consider myself a plant nerd and have started making miniature gardens I call "mini-worlds" with dwarf conifers and plants. Dwarf conifers are one of my favorite plants. (I have a lot of favorite plants.) Being an artist, I didn't want to just throw any plant in the container, I wanted to create a landscape in miniature form. So I'm able to make containers with hardscaping such as patios and pathways. I also try to use a variety of plant material of different heights to give dimension. Remembering that the trees still have to fit the scene, I keep all the plants under 6 inches or so. That way the tree can be the tallest thing, giving the container a more realistic look. I have had talks and workshops at local wineries, nurseries, and for garden clubs
Some of my favorite plants to use are dwarf hostas, Lysimachia japonica var. minutissima (Zones 5–8), Ajuga reptans 'Chocolate Chip' (Zones 3–10), Ophiopogon japonicus 'Nana' (Zones 6–11), Sedum 'Coral Carpet' (Zones 3–9), and mini kenilworth ivy (Cymbalaria aequitriloba, Zones 6–10). These mini-worlds stay out year-round and can make great focal points in a full-size garden or used on patios and balconies.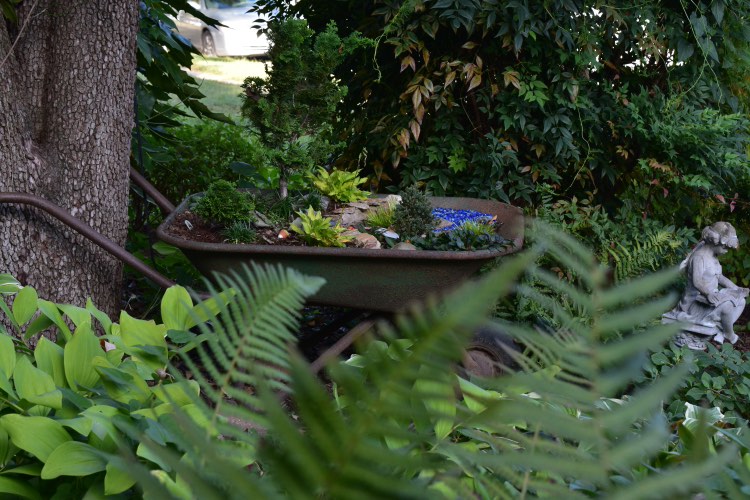 This mini-world lives in a wheelbarrow, tucked into the larger garden around it.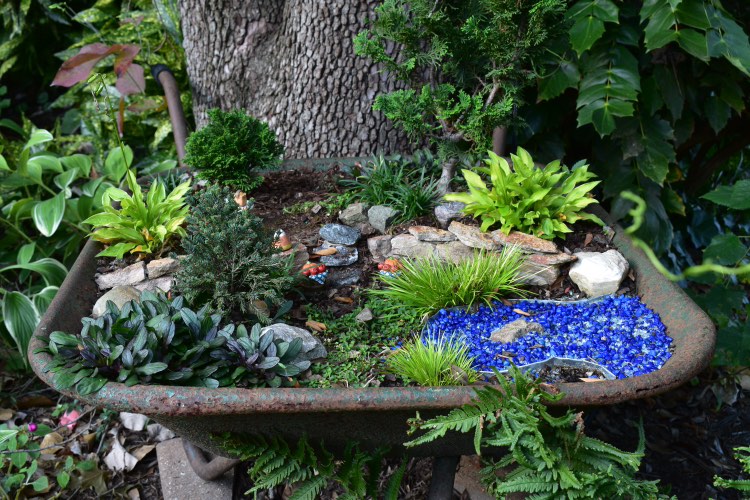 As you get closer, the mini-world comes into focus, the small perennials keeping in scale with the dwarf conifers.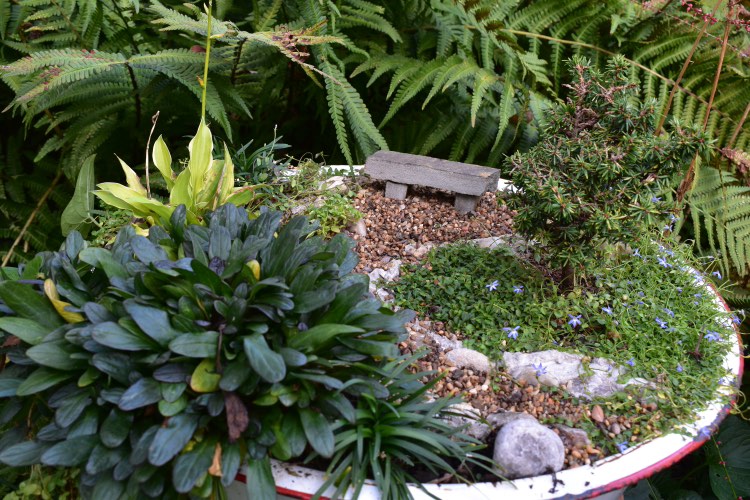 A little gravel path leads to a bench where a miniature person might enjoy the clump of 'Chocolate Chip' ajuga.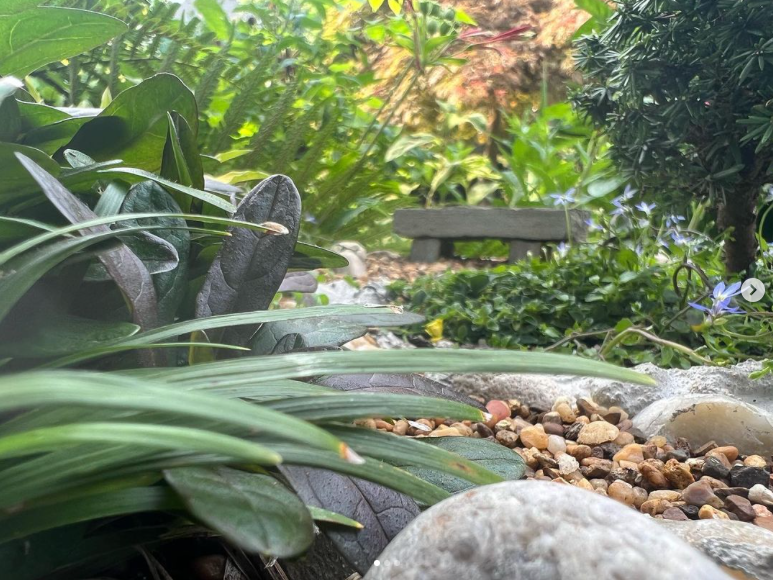 Here's the same garden, seen from a lower angle that really makes it look like a miniature world.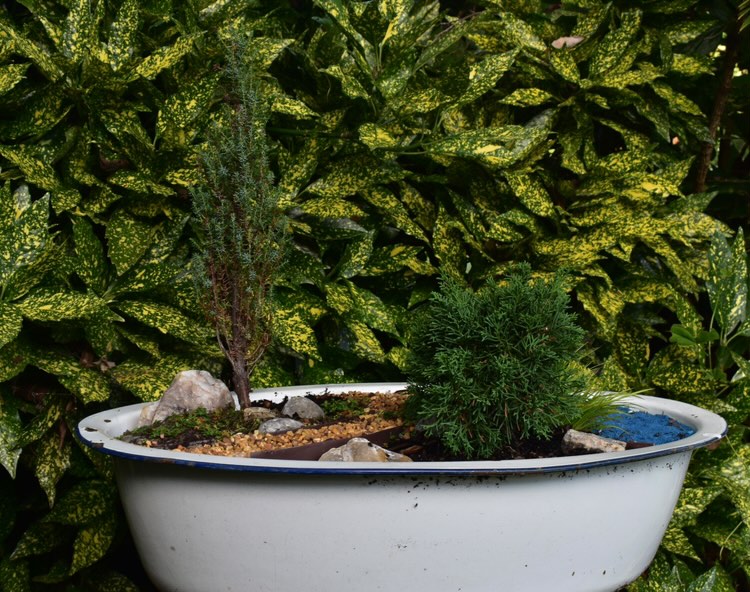 This mini-world in a white bowl has spotted aucuba (Aucuba japonica, Zones 7–10) as a backdrop.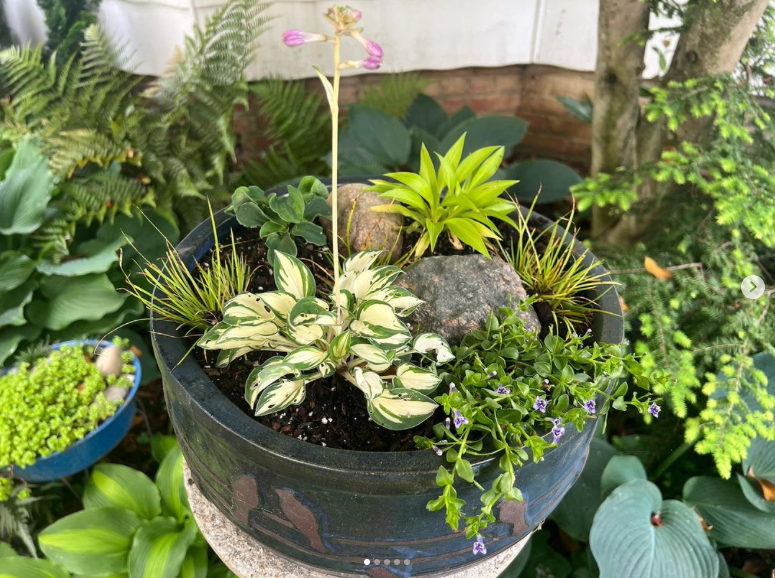 Miniature varieties of hostas are beautiful but are easy to lose in the larger garden. Putting them in a mini-landscape like this allows you to enjoy their every detail.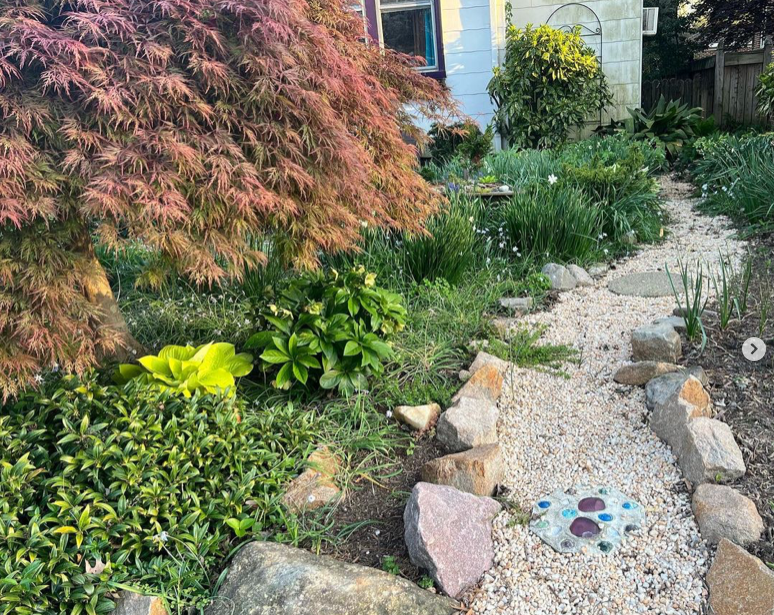 Serome doesn't just make miniature landscapes! Here's part of his fully human-size landscape.
A perfect little stone cottage sits in the middle of this mini-world.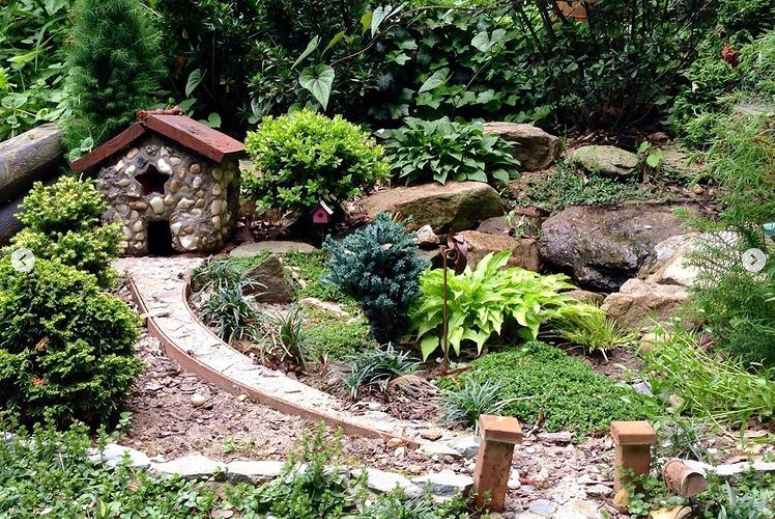 I love how elaborate this mini-world is. The stone cottage at the end of the path sits in a world full of beautiful plants.
Have a garden you'd like to share?
Have photos to share? We'd love to see your garden, a particular collection of plants you love, or a wonderful garden you had the chance to visit!
To submit, send 5-10 photos to [email protected] along with some information about the plants in the pictures and where you took the photos. We'd love to hear where you are located, how long you've been gardening, successes you are proud of, failures you learned from, hopes for the future, favorite plants, or funny stories from your garden.
Have a mobile phone? Tag your photos on Facebook, Instagram or Twitter with #FineGardening!
Do you receive the GPOD by email yet? Sign up here.