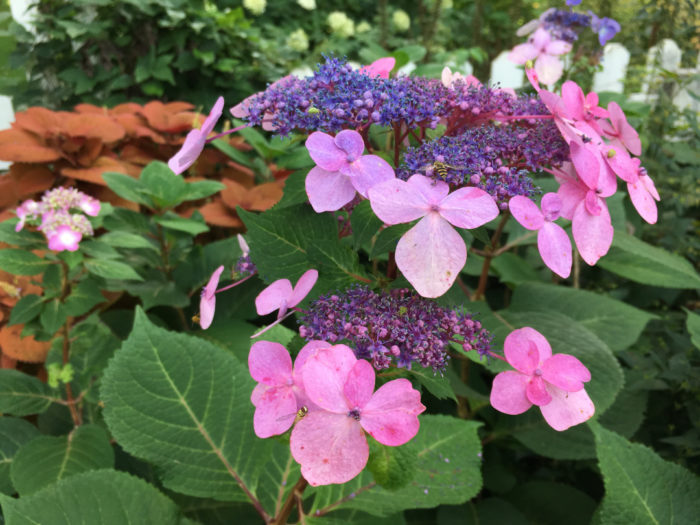 Today's photos come from Kathy Schreurs:
The recent GPOD from a woman who keeps a photographic journal of her garden helped me realize that I do something similar throughout the spring and summer. Periodically, I wander through the yard early in the morning and record with my phone camera what's happening that day. Over the years, doing so has helped me realize that I can look forward to the eyeliner lilies opening up around the Fourth of July, that the forget-me-nots will be their bluest around the date of my father's death, and that the simplest, "unfanciest" hosta will be the last hosta to bloom and with the most pure white blossoms.
During the week of September 19, with a killing frost in the forecast for our town of Sheldon, Iowa, I went out and captured a few photos of the last days of the gardening season.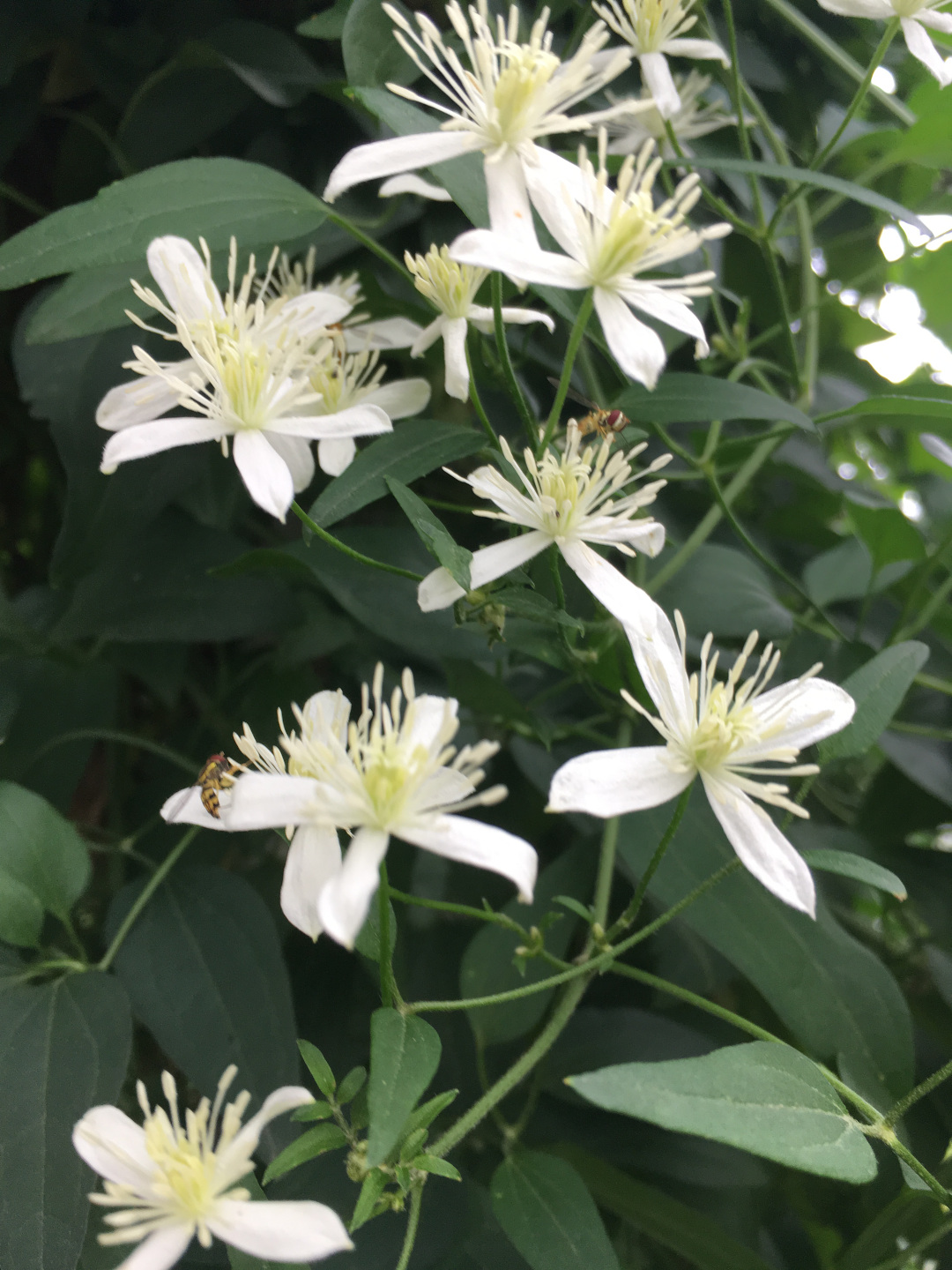 The sweet autumn clematis (Clematis terniflora, Zones 4–9)—never a prolific bloomer in our shaded yard—was doing its best to celebrate the end of summer.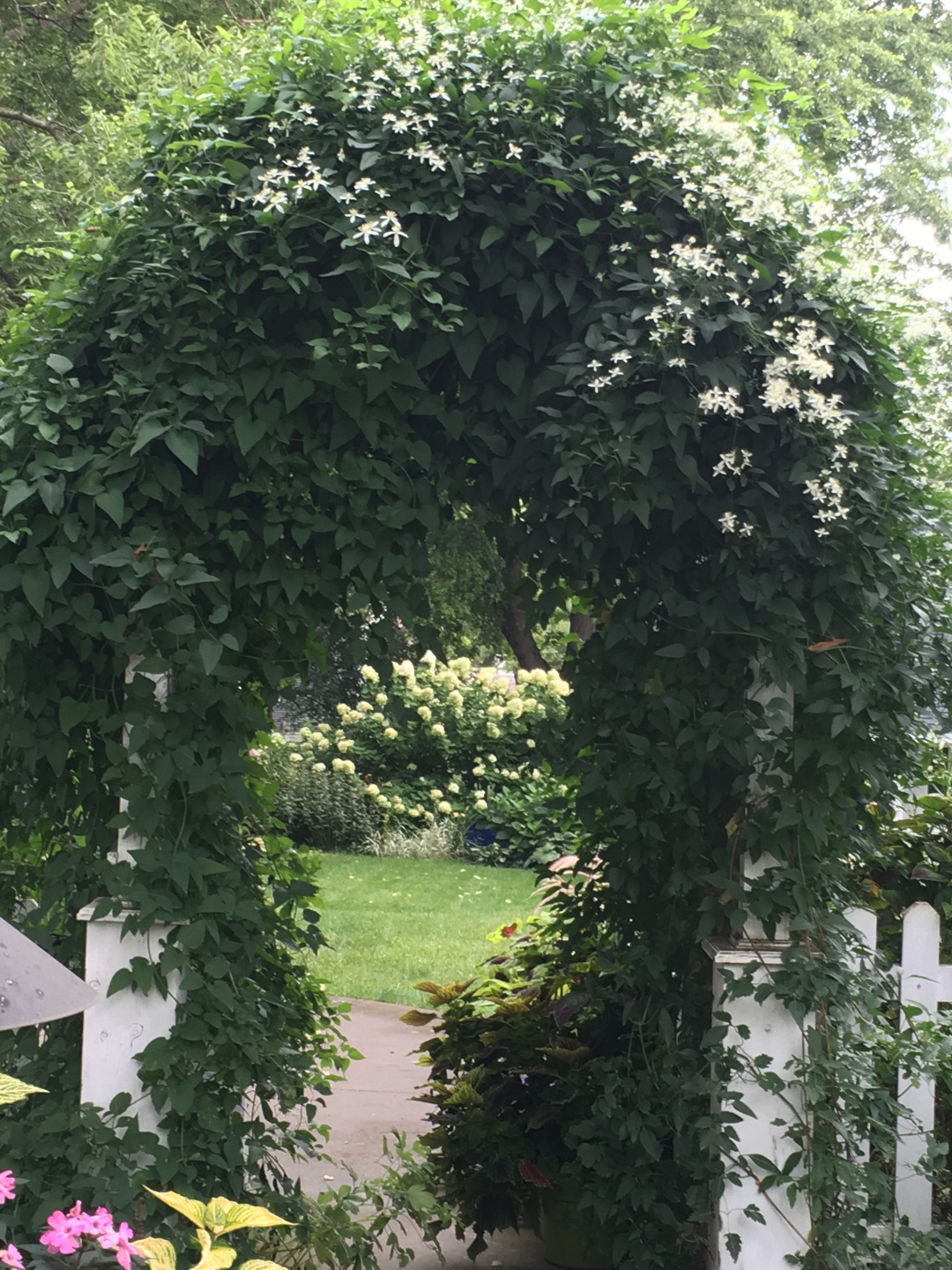 The clematis clings to a wooden arbor that my husband built for me about 20 years ago. I just realized that this is the first fall that the limelight hydrangeas (Hydrangea paniculata 'Limelight', Zones 3–8) against the backyard fence are visible through the opening. We had to remove a huge (and hollow) ash tree in July. I may have some surprises next season when the previously shady backyard has more sunlight.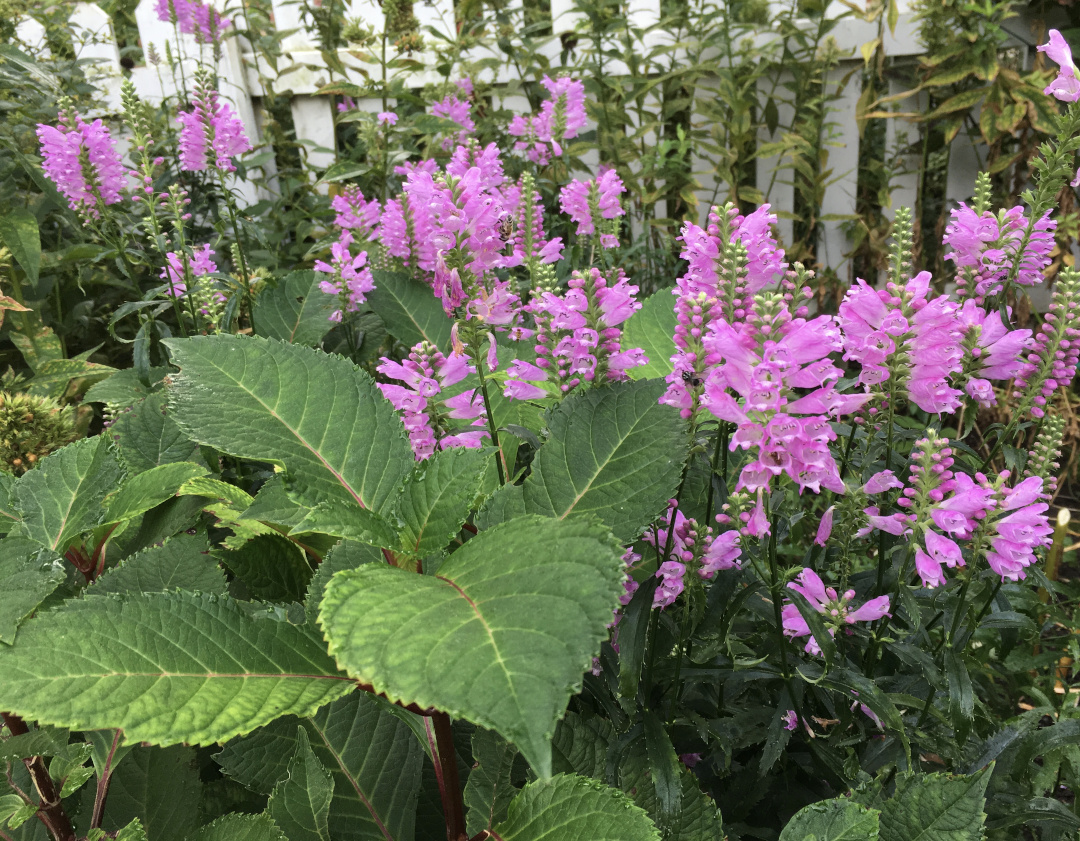 I've learned that obedient plant (Physostegia virginiana, Zones 3–9) is most compliant when I dig out at least half of the patch early in the spring. Its reputation for being aggressive is well-deserved! In September, I welcome it as one of the last of the perennials to bloom.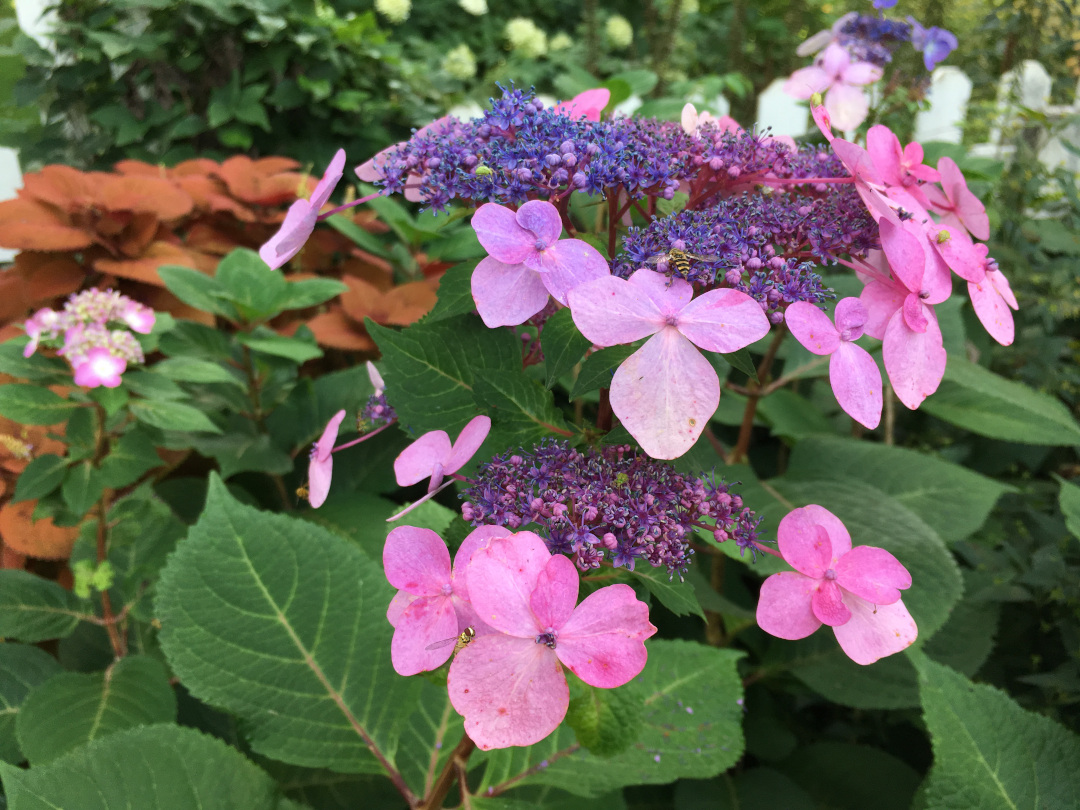 The obedient plant grows near this pretty hydrangea (Hydrangea macrophylla) that doesn't reward me with blossoms until late in the summer. Our hydrangeas all die back completely every winter, even when heavily mulched, and they're slow to bloom on new growth. I think this one is 'Twist n Shout'. I like the rusty-blue coleus that I have in a nearby pot. I think it cuts the sweetness of the obedient plant in a way that shows both to advantage.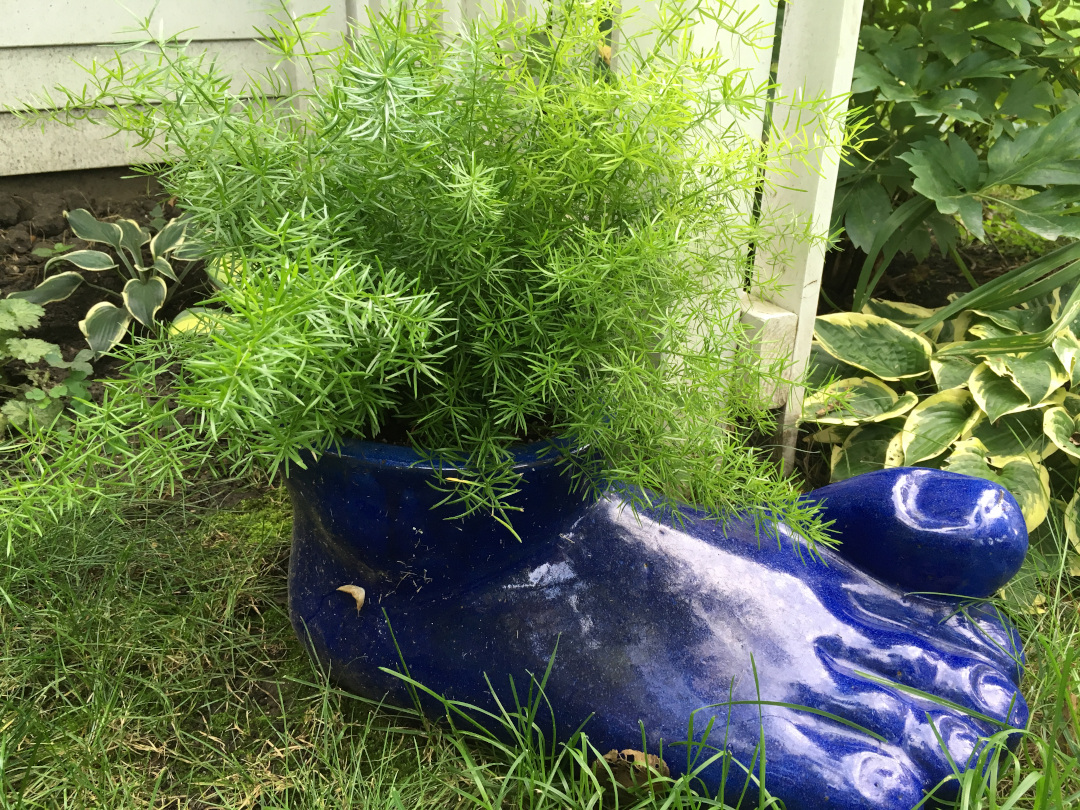 My husband, and some of my grandchildren, raised eyebrows when I brought this (extremely heavy) foot home a few years ago. It was the color that attracted me, since this bright blue pops up in bird baths, annual pots, and a garden stool around the borders. I had to experiment a bit to find a plant that would flourish in it; it doesn't have a drainage hole. A 4-inch pot of asparagus fern (Asparagus densiflorus, annual or houseplant) worked well this summer.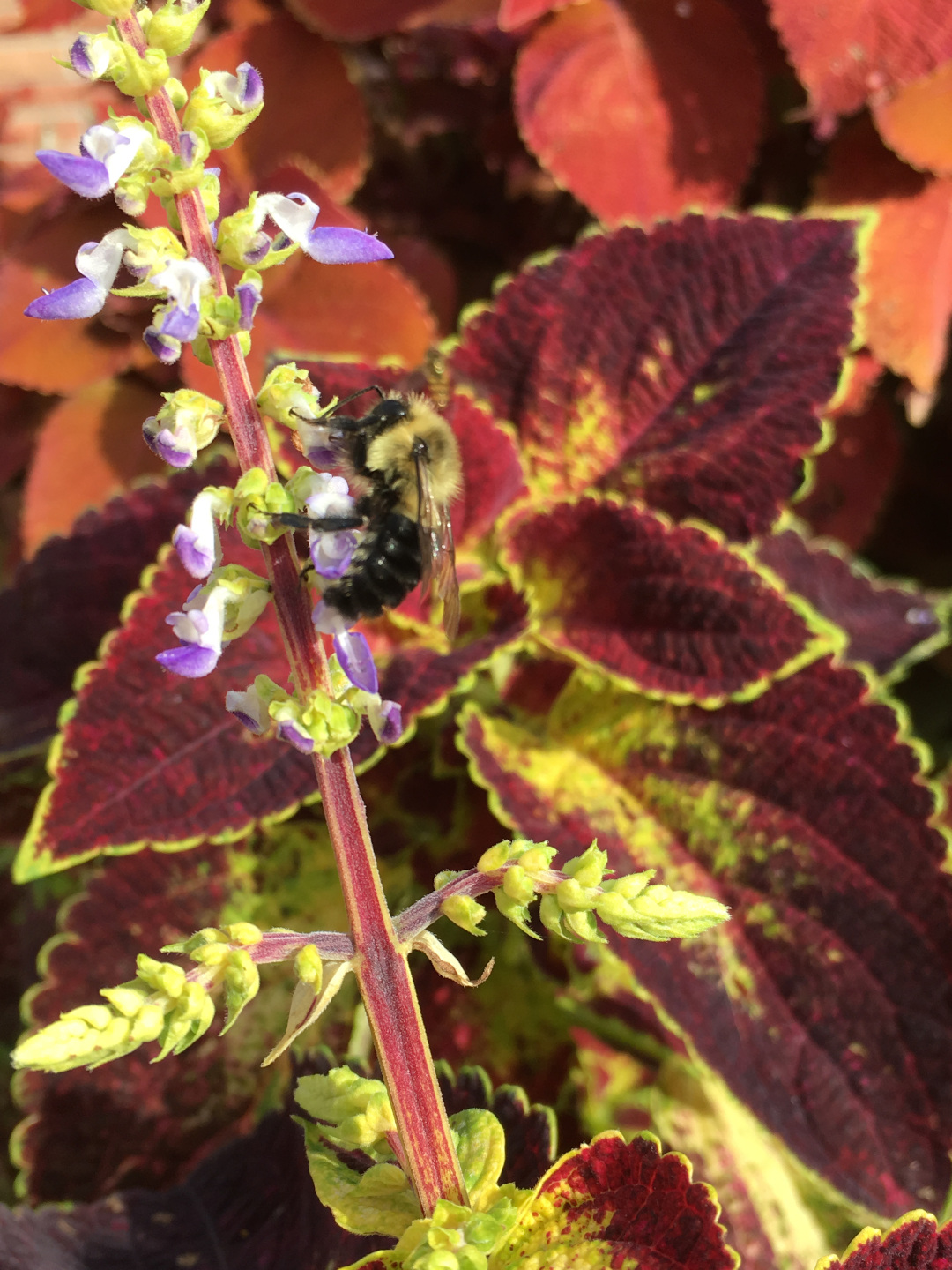 I waffle all summer long about whether or not to remove the blossoms from the various coleus varieties. Mostly, as this bumblebee is demonstrating, I don't.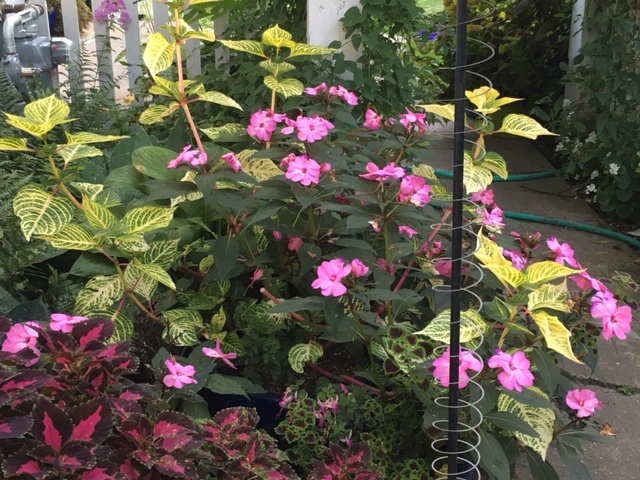 This small bed of annuals is to the left of the arbor covered with sweet autumn clematis in an earlier photo. In spite of the hose, the gas meter, and the pole of a shepherd's crook, these colorful annuals grabbed my attention every day until the frost.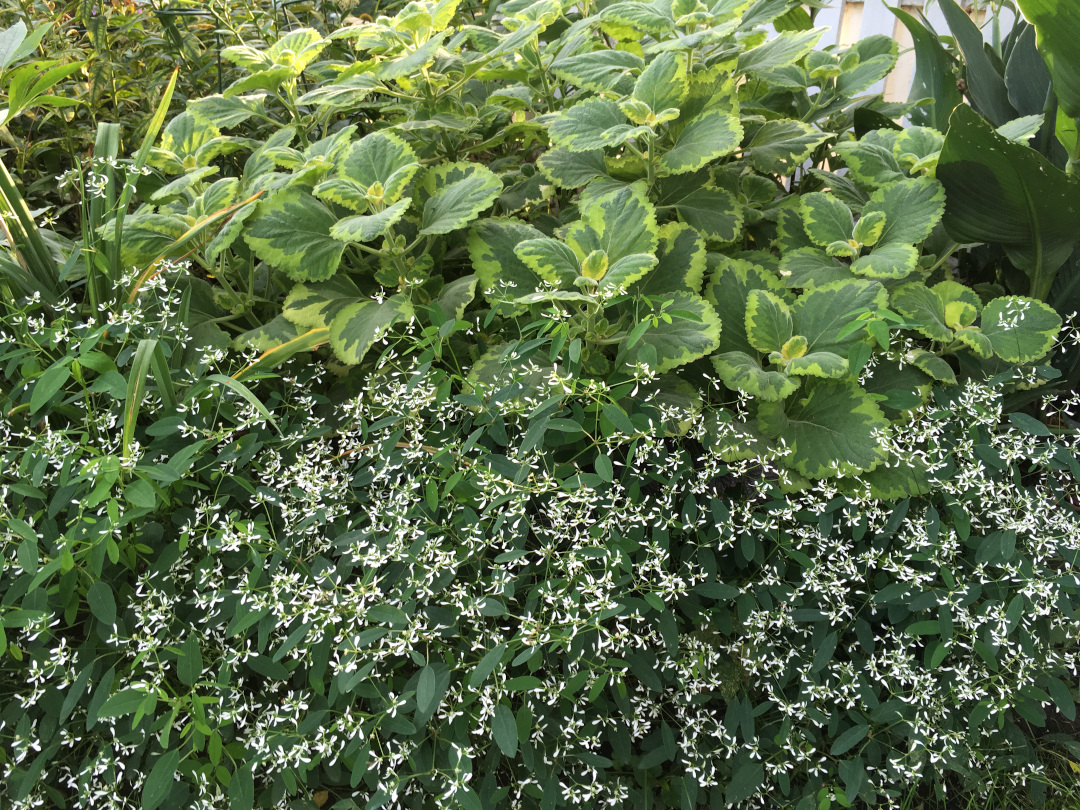 The lemon twist (Plectranthus 'Lemon Twist') and diamond frost (Euphorbia 'Diamond Frost') are part of another border. They are two of my go-to annuals for filling in awkward spots, often after late tulips have died back.
Have a garden you'd like to share?
Have photos to share? We'd love to see your garden, a particular collection of plants you love, or a wonderful garden you had the chance to visit!
To submit, send 5-10 photos to [email protected] along with some information about the plants in the pictures and where you took the photos. We'd love to hear where you are located, how long you've been gardening, successes you are proud of, failures you learned from, hopes for the future, favorite plants, or funny stories from your garden.
If you want to send photos in separate emails to the GPOD email box that is just fine.
Have a mobile phone? Tag your photos on Facebook, Instagram or Twitter with #FineGardening!
You don't have to be a professional garden photographer – check out our garden photography tips!
Do you receive the GPOD by email yet? Sign up here.