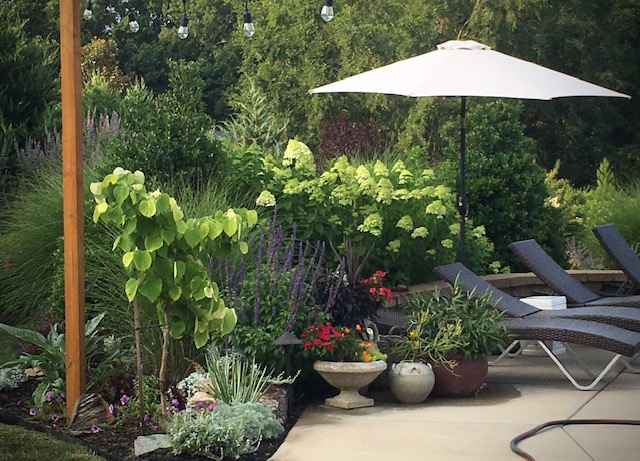 Hi! My name is Lisa and I'm new to gardening. I started with a bare yard when we moved to Charlotte, North Carolina, from Toronto in 2017—a whole new world in terms of gardening.
In 2020, during the pandemic, the time on my hands was spent mostly in the garden and an obsession was born. I quickly learned everything I could about plants and became a collector of sorts. Then I had to learn to make that collection look somewhat cohesive. I also had to keep it alive!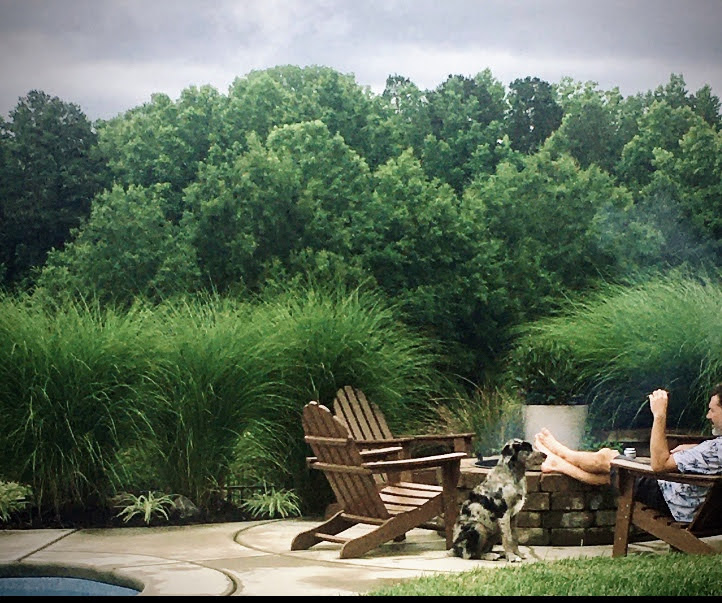 One of my first loves—ornamental grasses. I have always loved their movement and often find they are an unsung hero in the garden. I have the 'Morning Light' and 'Adagio' varieties of maiden grass (Miscanthus sinensis, Zones 5–9). I also have some 'Karl Foerster' (Calamagrostis × acutiflora 'Karl Foerster', Zones 5–9) mixed throughout. They add quick privacy to a new garden.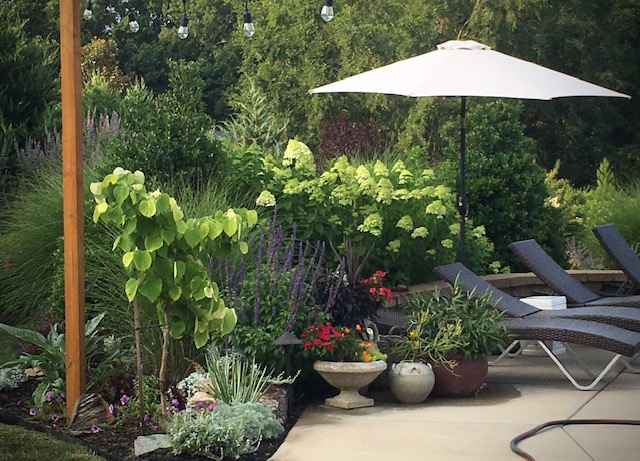 One of my favorites, 'Rising Sun' redbud (Cercis 'Rising Sun', Zones 5–9), flanks this garden by the pool. My limelights (Hydrangea paniculata 'Limelight', Zones 4–8) grow bigger each year. I also added some 'Silver Mound' artemisia (Artemisia schmidiana 'Silver Mound', Zones 4–8), purple mealy sage (Salvia farinacea, Zones 8–10 or as an annual), and a striking artichoke (Cynara cardunculus, Zones 7–10 or as an annual) to keep things interesting.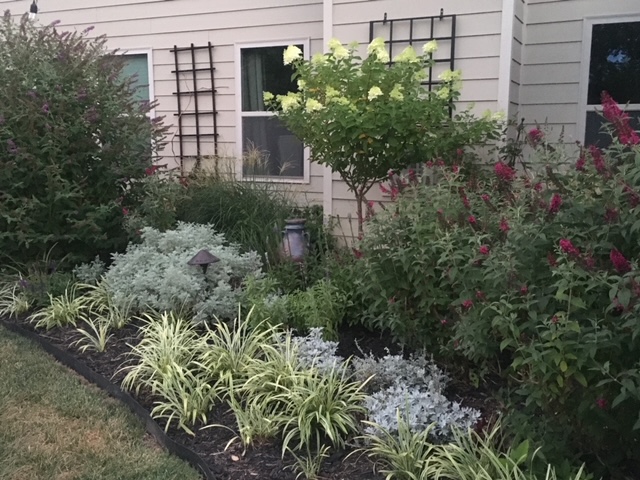 By my house I have liriope (Liriope muscari 'Variegata', Zones 5–10), artemisia (Artemisia stelleriana 'Silver Brocade', Zones 2–9 and Artemisia 'Powis Castle', Zones 4–9), 'Miss Molly' butterfly bushes (Buddleia 'Miss Molly', Zones 5–9), and curly parsley (Petroselinum crispum) mixed throughout. It brings a host of swallowtails, hummingbirds, lizards, bees, and praying mantis. There is so much activity here!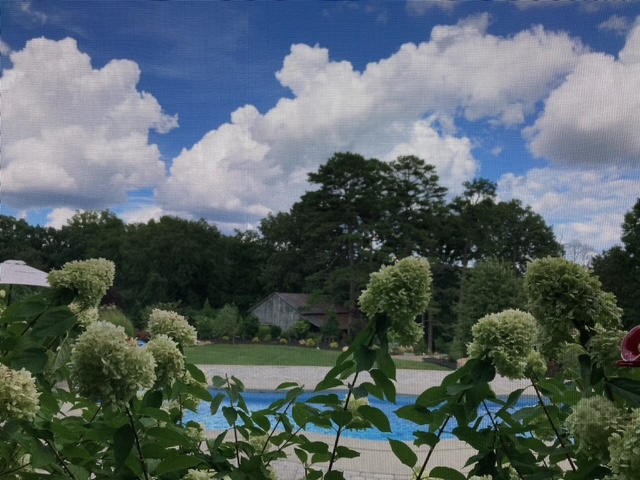 I have limelights (Hydrangea paniculata 'Limelight', Zones 4–8) flanking my screened porch. In the summer it is known as the "hydrangea tree house," and we love it. It's a perfect place to nap and watch bees and hummingbirds fly about the flowers. Lizards make resting places in the flower heads.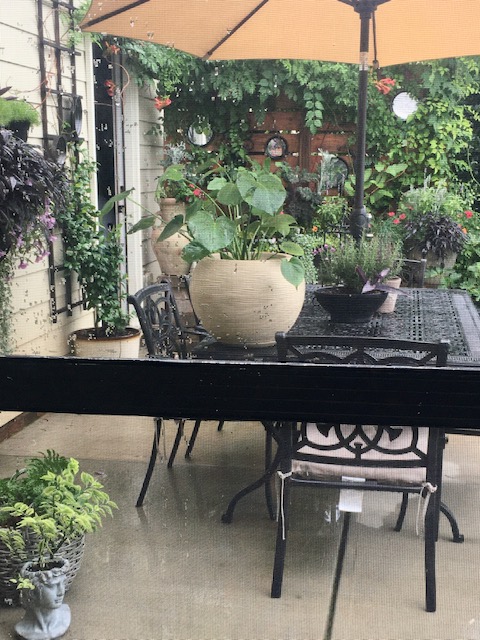 A kitchen garden is outside my screened porch. I have herbs, kale, some Japanese eggplant, strawberries, marigolds, and petunias.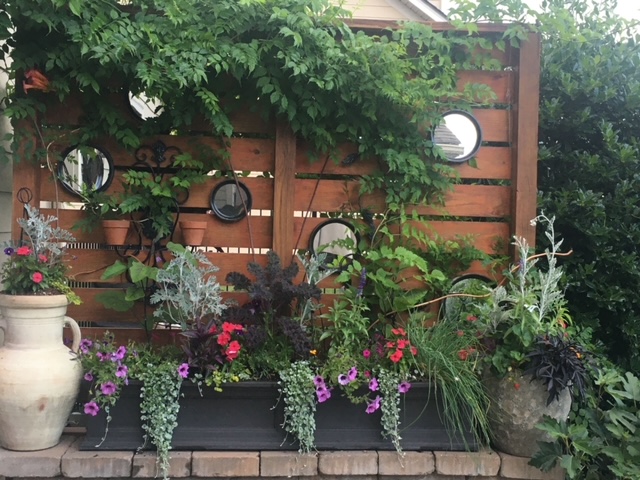 A trumpet vine (Campsis radicans, Zones 4–9) climbs on the walls. Its flowers always bring hummingbirds and bees.
If you want to see more of Lisa's garden, check out her instagram: @theconstantdecorator
Have a garden you'd like to share?
Have photos to share? We'd love to see your garden, a particular collection of plants you love, or a wonderful garden you had the chance to visit!
To submit, send 5-10 photos to [email protected] along with some information about the plants in the pictures and where you took the photos. We'd love to hear where you are located, how long you've been gardening, successes you are proud of, failures you learned from, hopes for the future, favorite plants, or funny stories from your garden.
Have a mobile phone? Tag your photos on Facebook, Instagram or Twitter with #FineGardening!
Do you receive the GPOD by email yet? Sign up here.