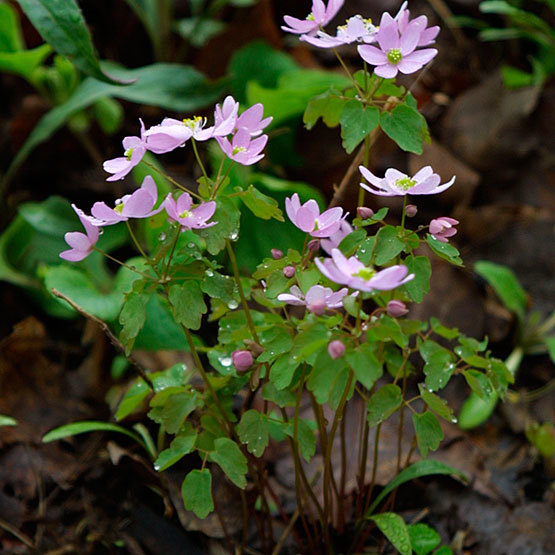 A. thalictroides is the only species in this genus. It is native to woodlands in eastern North America. Its common name "rue anemone" is derived from the anemone-like form of its flowers, which are pale pink or white and bloom in spring and early summer, and its meadow rue-like foliage, which is ferny and bluish green. Anemonella eventually forms clumps 1 foot across and is pretty in a woodland garden, as underplanting for shrubs, or in a shady rock garden.
Noteworthy CharacteristicsU.S. native.
CareAnemonella is a woodland wildflower and therefore needs partial shade and moist, moderately fertile soil that is humus-rich. Avoid wet soils.
PropagationAs soon as seed is ripe, sow in containers in a cold frame. Divide young plants in early spring.
ProblemsPowdery mildew, leaf smut, rust, slugs.