In Jason Reeves' article Plants That Bloom in Late Winter or Early Spring, he discusses how plants that bloom during the coldest time of the year, often go underappreciated:
"Some of these plants are common but often overlooked at nurseries because they are not in bloom when most people are shopping for plants in late spring or early summer. Others are more obscure and will take some searching to find. But each one of these early bloomers will bring life to garden beds at a time of year when it is most appreciated."
If you think your late winter and early spring garden can only enjoy the interest of evergreens, colorful twigs, and interesting bark, think again. Find late-winter and early-spring bloomers for the Northern Plains below. And find even more early risers in Jason's article.
---
1. Striped squill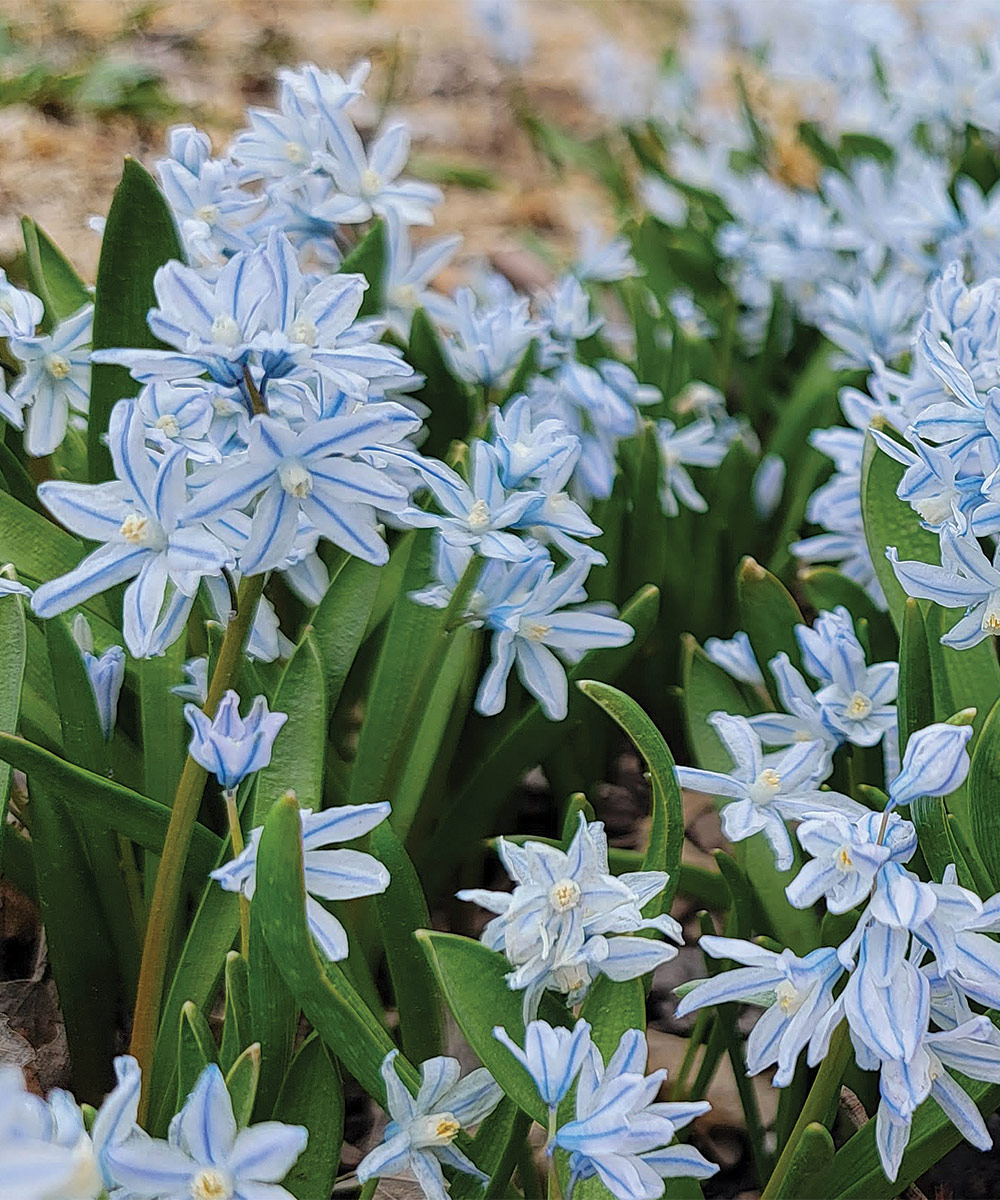 Name: Puschkinia scilloides var. libanotica
Zones: 4–9
Size: 3 to 6 inches tall and wide
Conditions: Full sun to partial shade; well-drained soil
Native range: Turkey, Lebanon
Early in spring when I take a walk to make note of any winter damage in my garden, I am always on the lookout for happy little colonies of striped squill to brighten my day. The fragrant, starlike flowers of this bulbous perennial are light blue to white, with each petal highlighted by a stripe of darker blue running down the length of the midvein. While it might not be the tallest plant, when planted en masse striped squill can be quite eye-catching in any location with medium soil moisture. It also gets bonus points from me for being deer, rabbit, and woodchuck resistant and having no serious insect or disease problems.
2. 'Sem' false spirea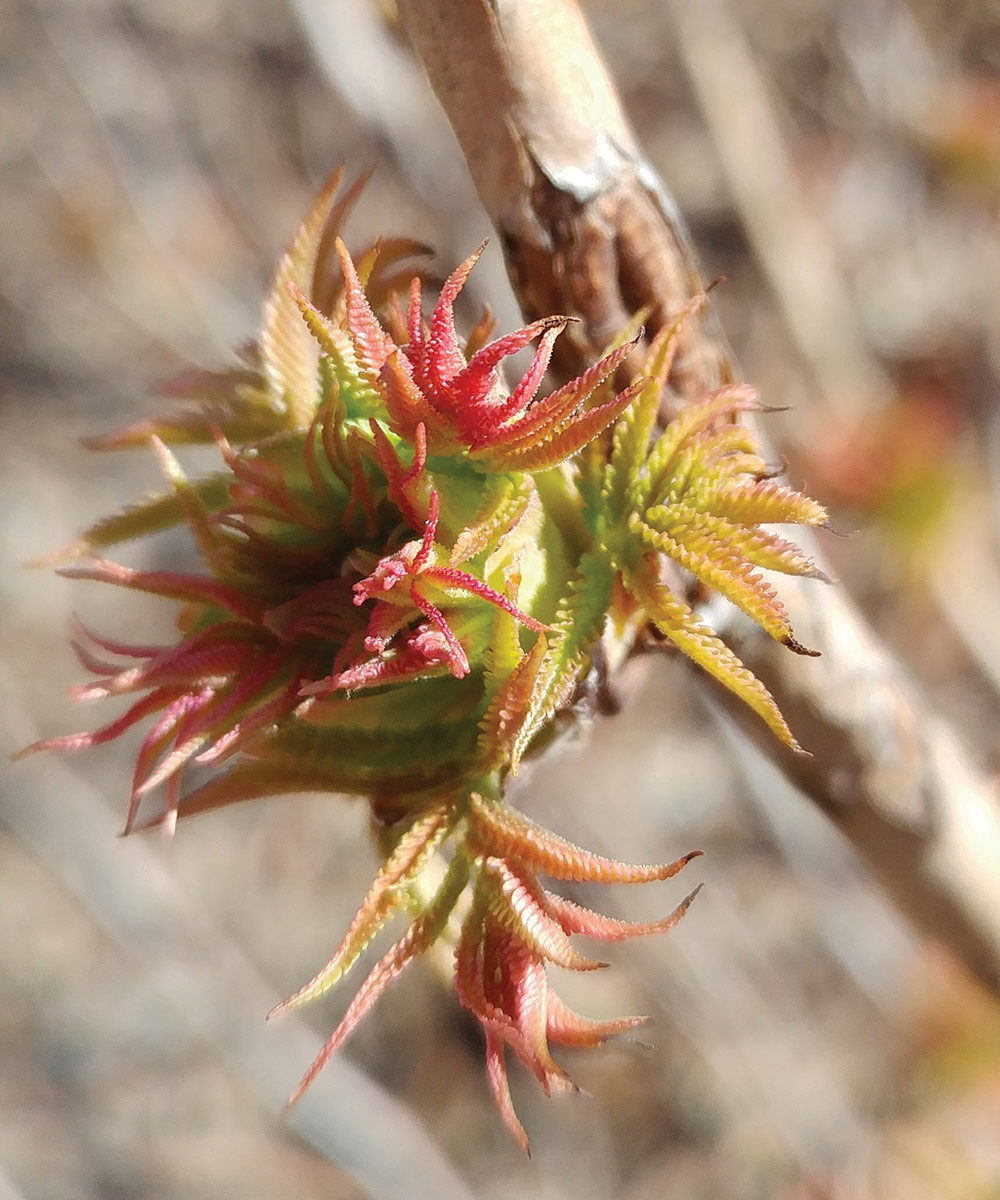 Name: Sorbaria sorbifolia* 'Sem'
Zones: 2–8
Size: 4 to 6 feet tall and wide
Conditions: Full sun to partial shade; average to moist, well-drained soil
Native range: Central and eastern Asia
'Sem' false spirea is a small shrub that has lovely chartreuse foliage during the growing season, but its newly emerging spring leaves are particularly attractive as they unfurl in red, orange, and gold all along the stems. These bundles of foliage give the appearance of colorful, exotic flowers beginning to bloom, long before many other trees and shrubs even think about waking up from their winter slumber. Then in early summer, white flower plumes burst open. 'Sem' false spirea performs best in a medium-moisture soil. As a suckering shrub it can be a bit rambunctious, so be sure to plant it where it can be contained or allowed to roam.
3. Eastern pasqueflower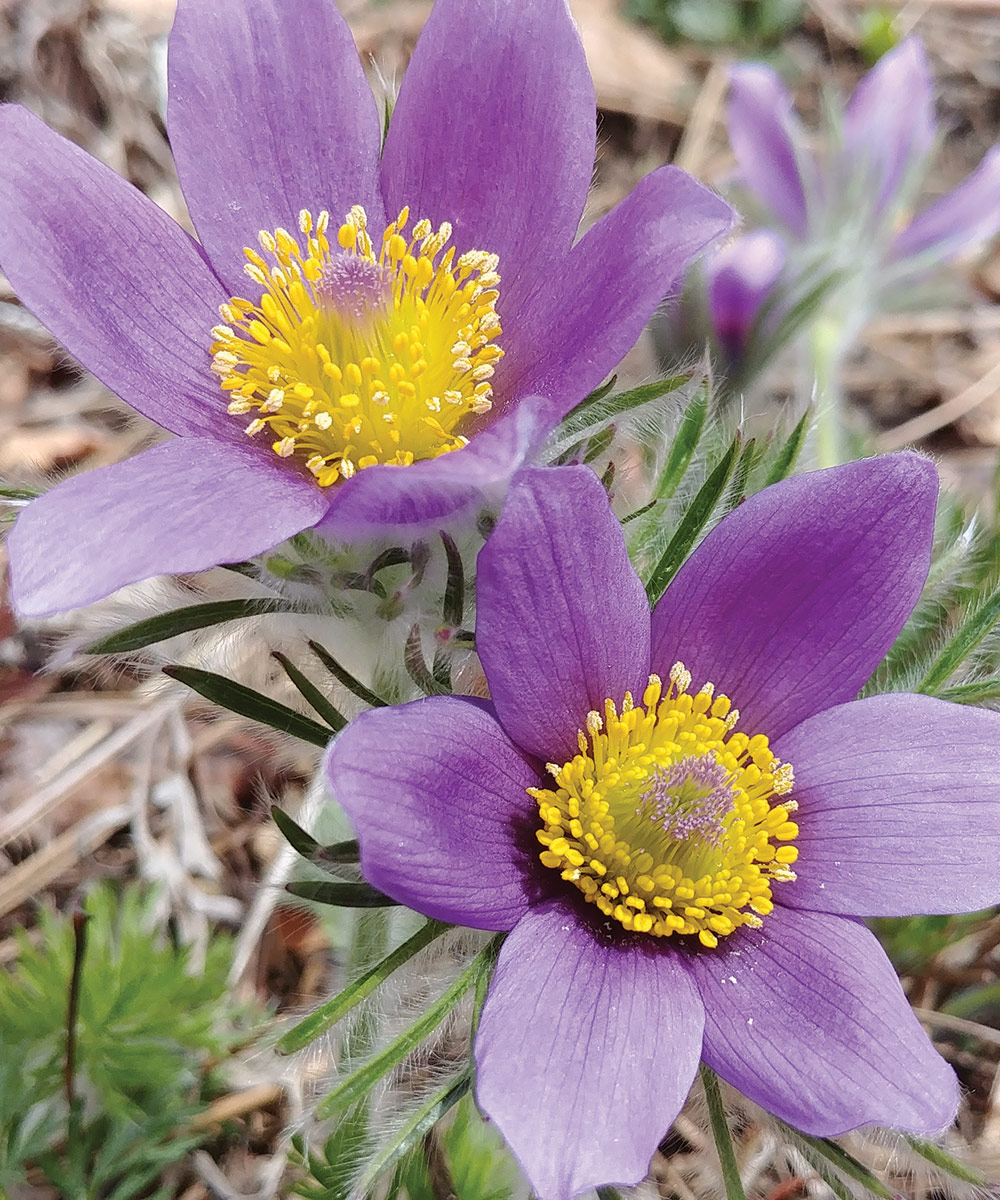 Zones: 3–7
Size: 3 to 12 inches tall and 3 to 6 inches wide
Conditions: Full sun; dry to medium, well-drained soil
Native range: North America, Europe, Siberia
Eastern pasqueflower is one of the first brave plants to emerge in spring. It blooms in late March, often while snow is still on the ground. This herbaceous perennial sports fuzzy flower buds and stems that help protect it from frigid temperatures. The flower stalks eventually rise 6 to 8 inches above the foliage to reveal lovely flowers that are blue-violet to white and have bright yellow stamens and anthers. These flowers are beloved by early pollinators. Ornamental seed heads follow, extending this plant's interest well into summer. Eastern pasqueflower needs alkaline soil with a pH of 7 to 8 to really thrive; fortunately, this soil type is abundant throughout the Northern Plains.
4. Prairie smoke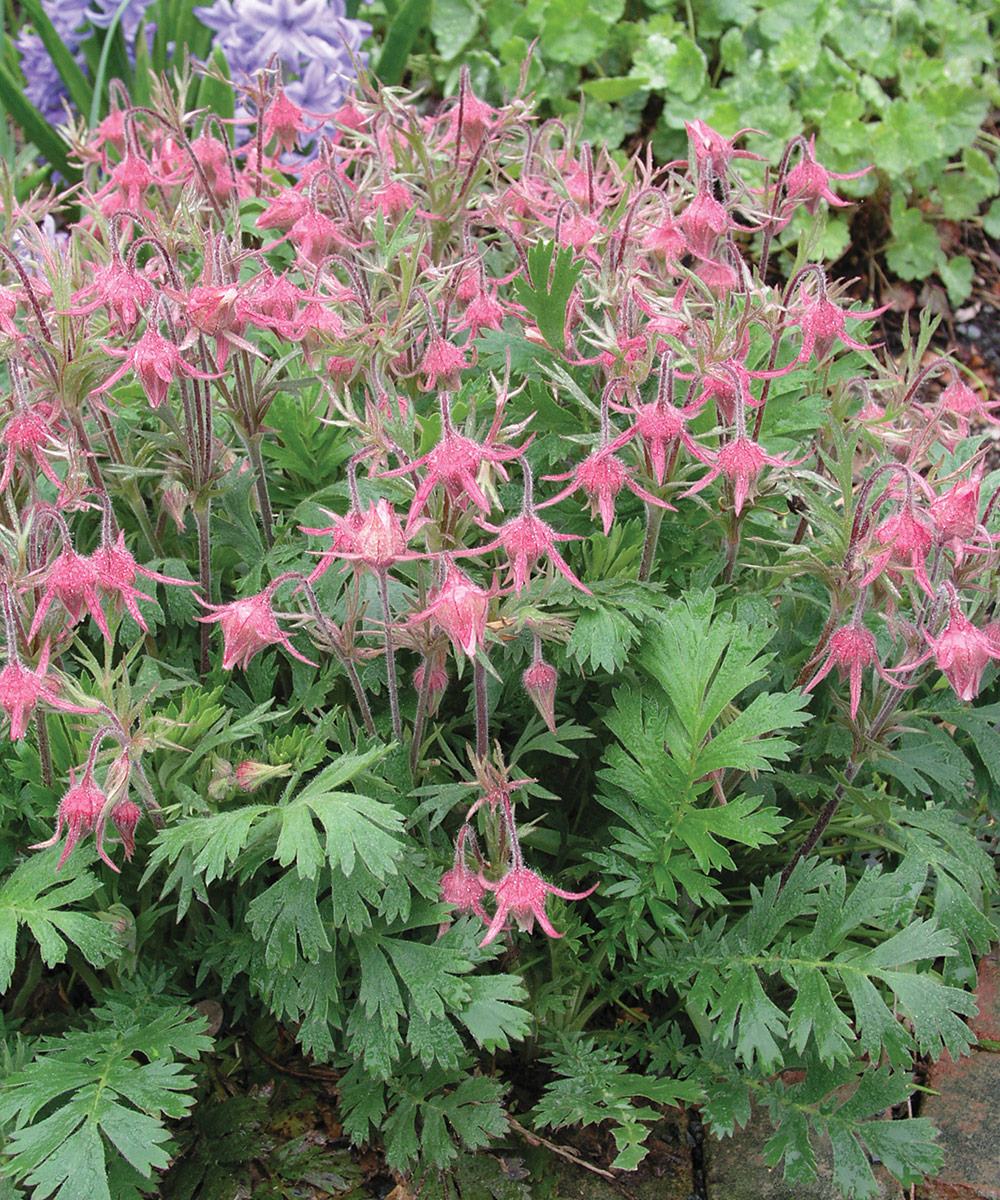 Name: Geum triflorum
Zones: 3–7
Size: 6 to 18 inches tall and wide
Conditions: Full sun to partial shade; dry, well-drained soil
Native range: North America
A charming native, prairie smoke adds a touch of whimsy to an early spring garden. Depending on the year, reddish-purple nodding flower buds can appear above fernlike foliage as early as March or as late as the end of April. These buds then open to reveal white blooms, which eventually give way to this plant's most distinguished feature—the seed heads that resemble puffs of smoke. Prairie smoke is capable of surviving in dry, full-sun locations, but it will thrive in well-drained soil with some afternoon shade, especially in the heat of late summer. Once established, it spreads through rhizomes to provide a naturalized ground cover.
---
*Invasive Alert:
False spirea (Sorbaria sorbifolia)
This plant is considered invasive in AK and NH.
Please visit invasiveplantatlas.org for more information.
---
Chris Schlenker is the horticulture and grounds manager at McCrory Gardens of South Dakota State University in Brookings, South Dakota.