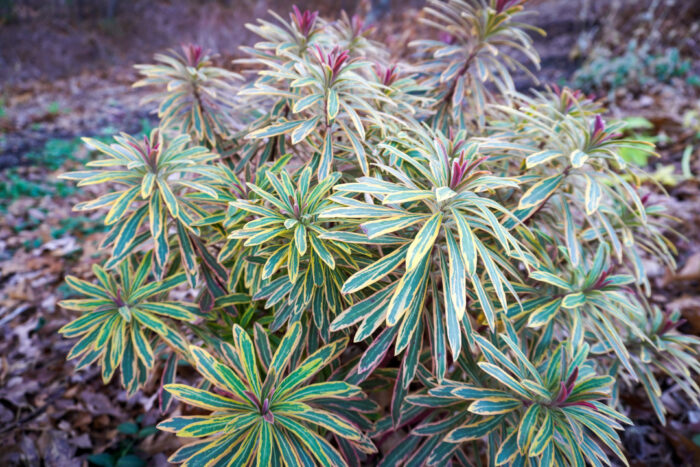 My name is Fran. We live on Martha's Vineyard, an island of Massachusetts. I sent photos last summer (2020). I find beauty in the fall and winter from my gardens. I think of these photos as showing the jewels of fall. The rhododendron buds offer the promise of spring when I see them every day. I am adding plants with year-round interest and finding inspiration from other GPOD submissions.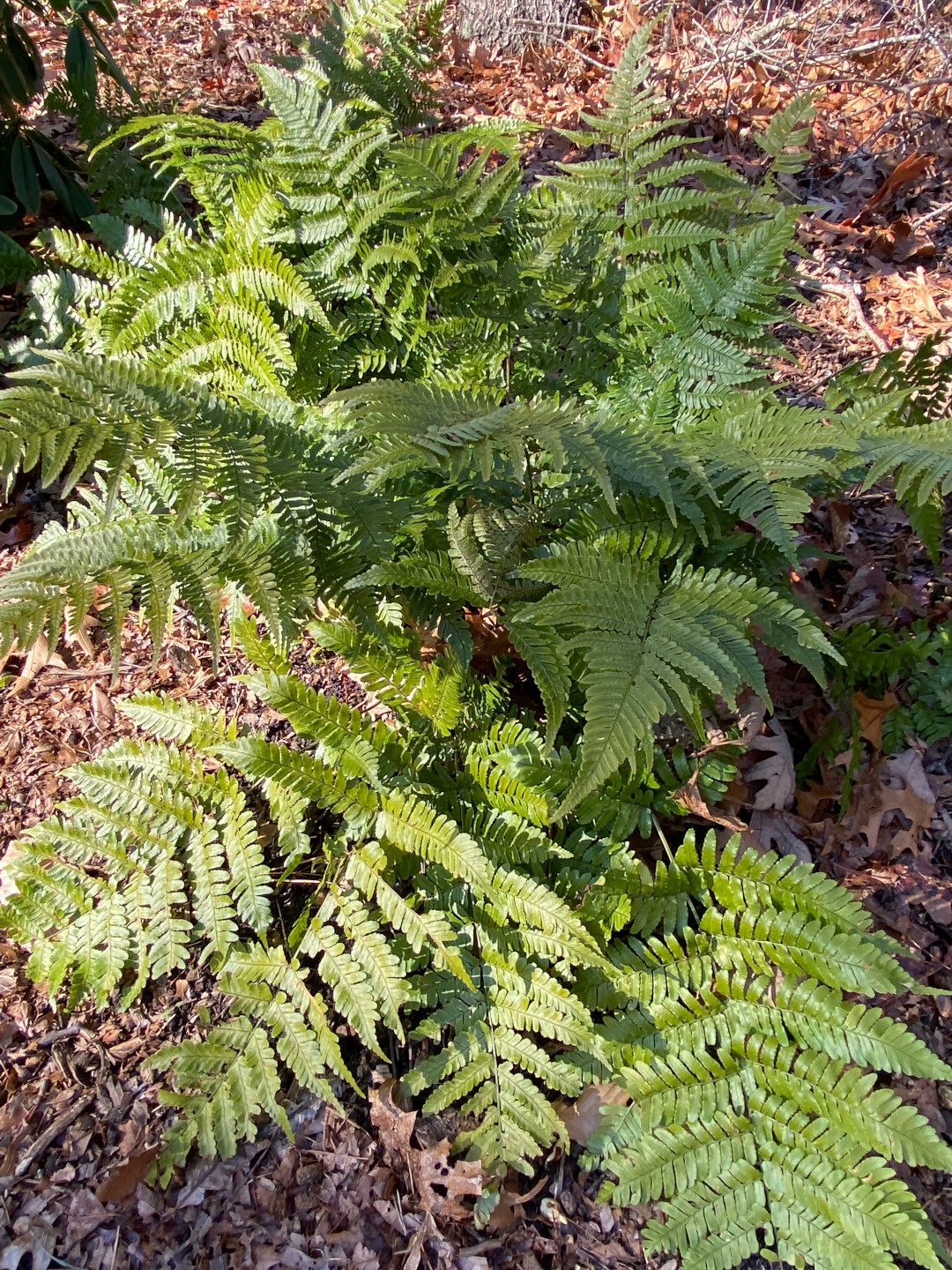 Autumn fern (Dryopteris erythrosora, Zones 5–8) gets its name from the orange color of the new fronds, but it also looks great through autumn, staying green and fresh looking longer than many other plants.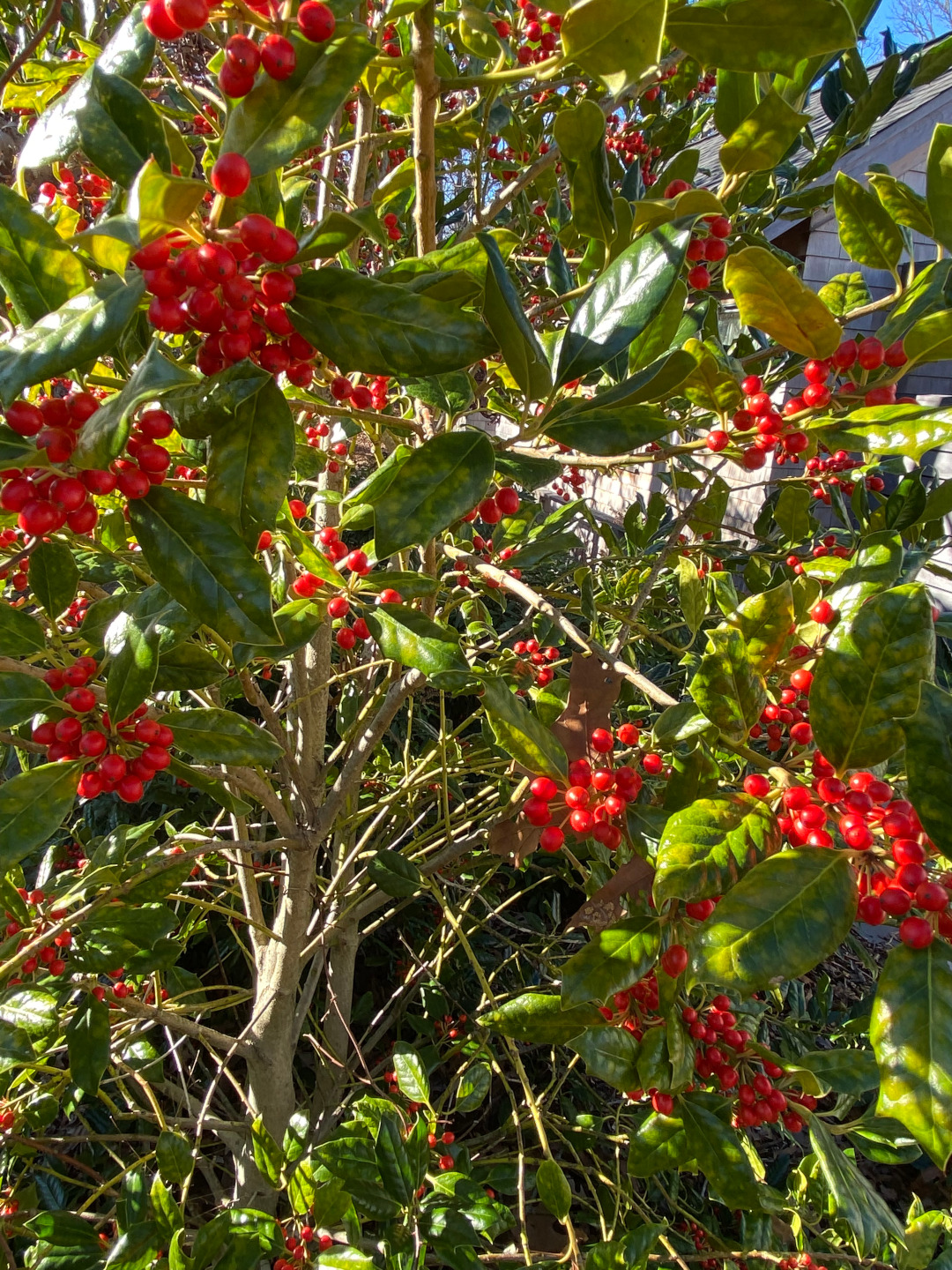 Bright holly berries (Ilex species) are a classic source of color and interest through the colder months of the year.
The faded flowers on a hydrangea (Hydrangea macrophylla, Zones 5–9) and ornamental grass (Miscanthus sinensis, Zones 5–9) provide a backdrop to the bright gold-and-green foliage of a Hinoki cypress (Chamaecyparis obtusa, Zones 4–8).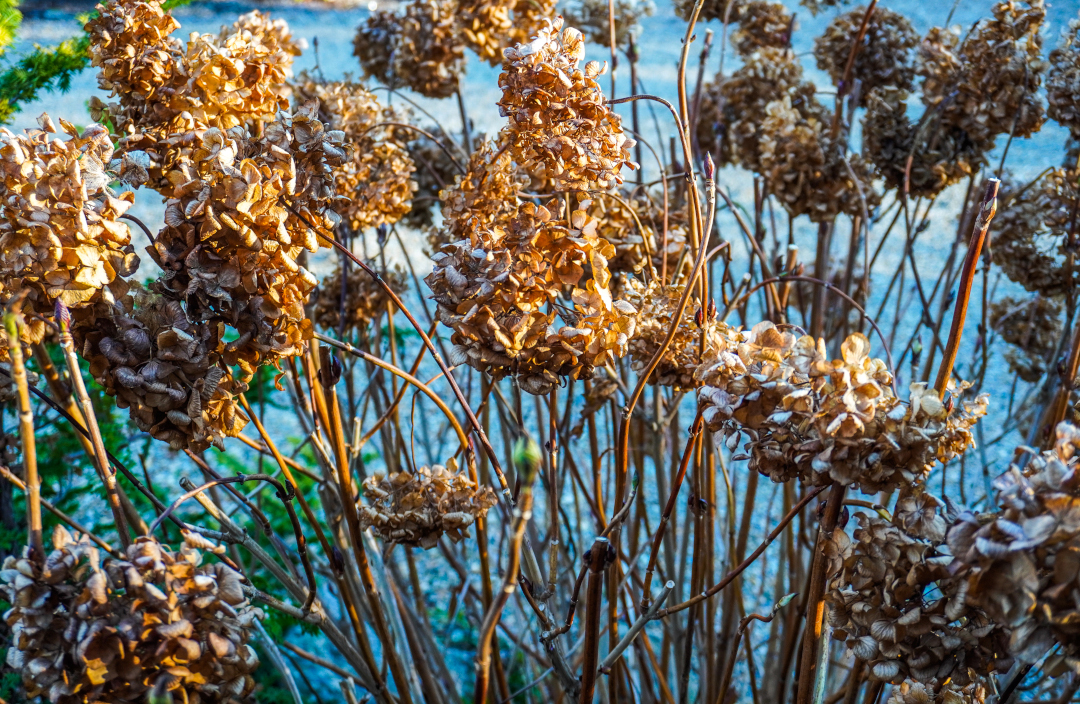 The hydrangea flower heads are catching the light.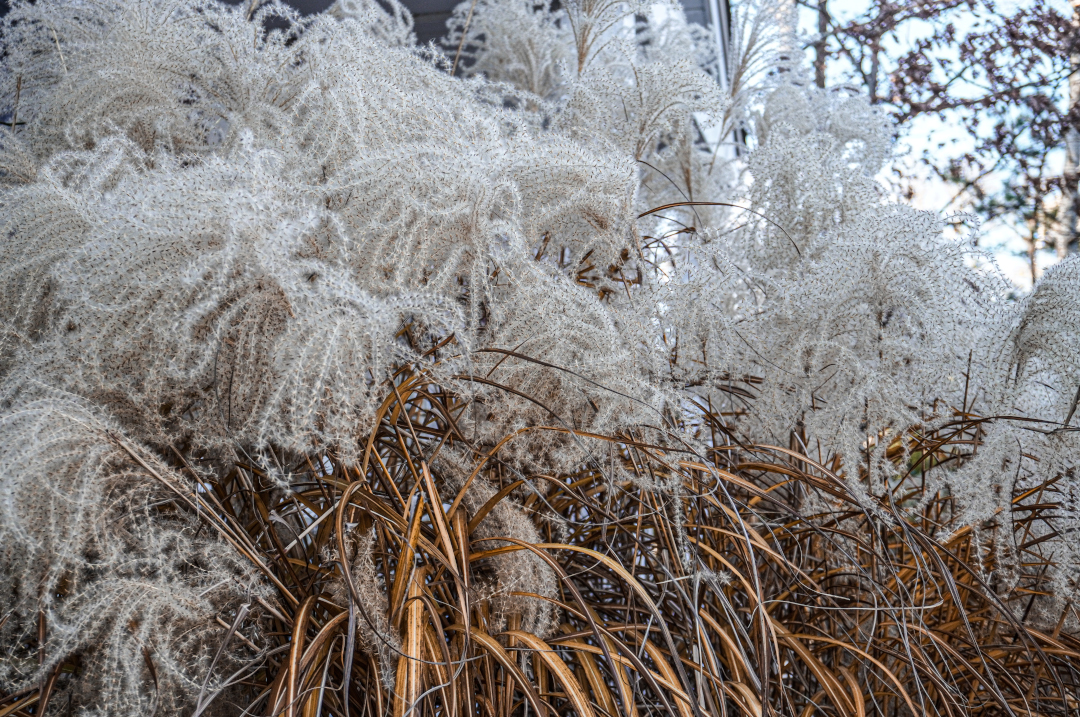 The seed heads of Miscanthus sinensis (Zones 5–9) turn into a beautiful, fluffy mass in the fall and can keep looking good through much of the winter.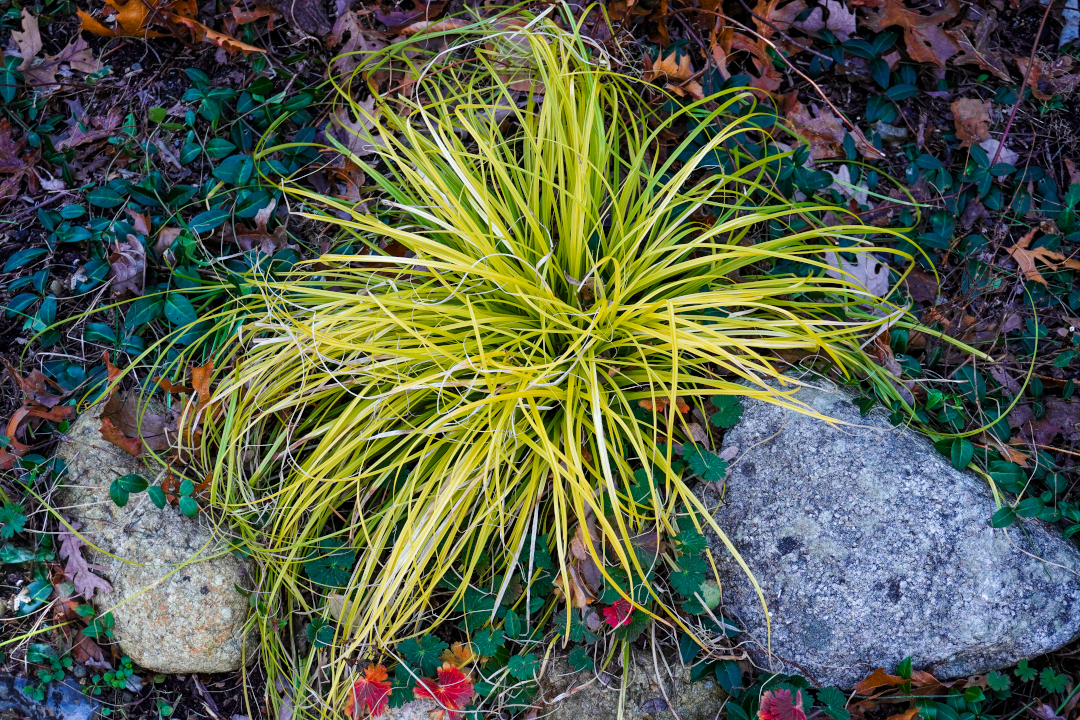 This looks like a golden sweet flag (Acorus gramineus 'Ogon', Zones 5–9) bringing a bright spot of gold to the garden.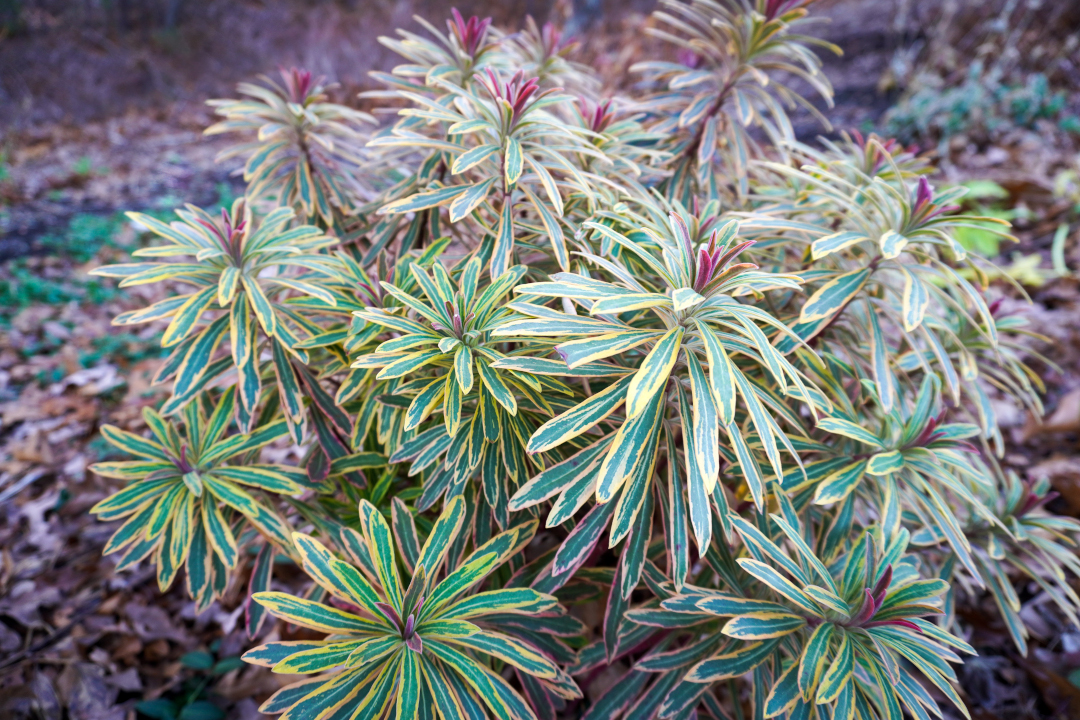 The beautiful leaves of Euphorbia 'Ascot Rainbow' (Zones 6–9) are marked with gold all year, but they take on an additional reddish hue once the weather turns cold.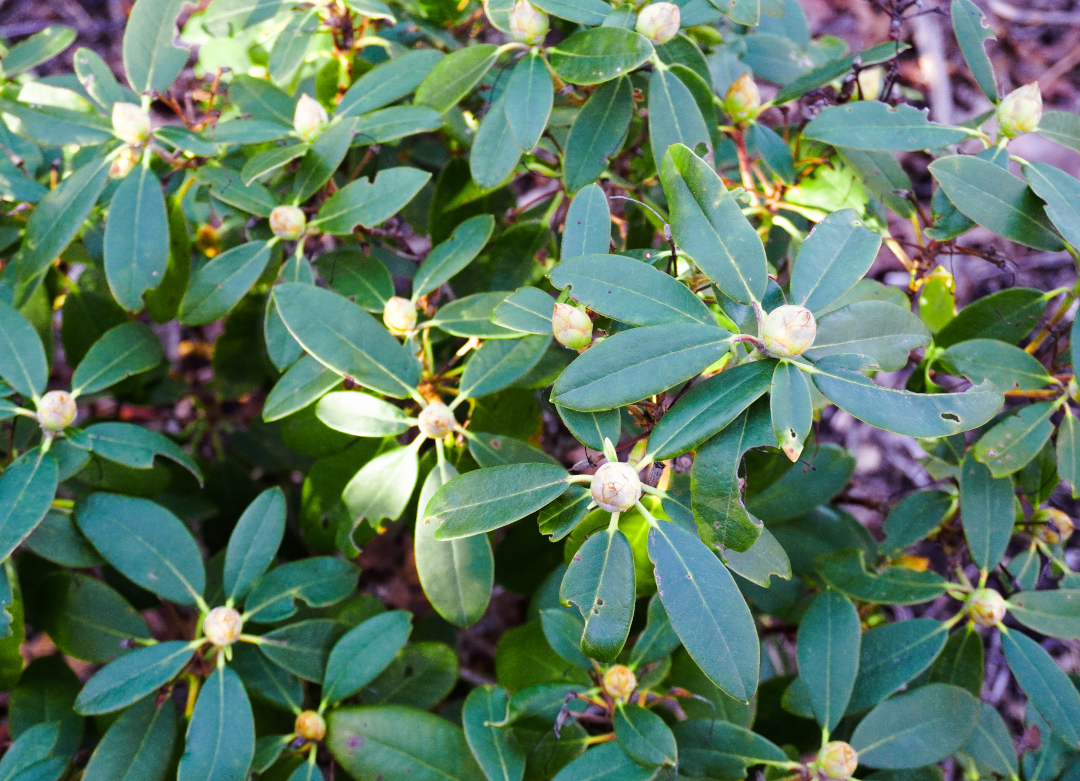 Fat flower buds on a rhododendron promise an incredible display of beauty come spring.