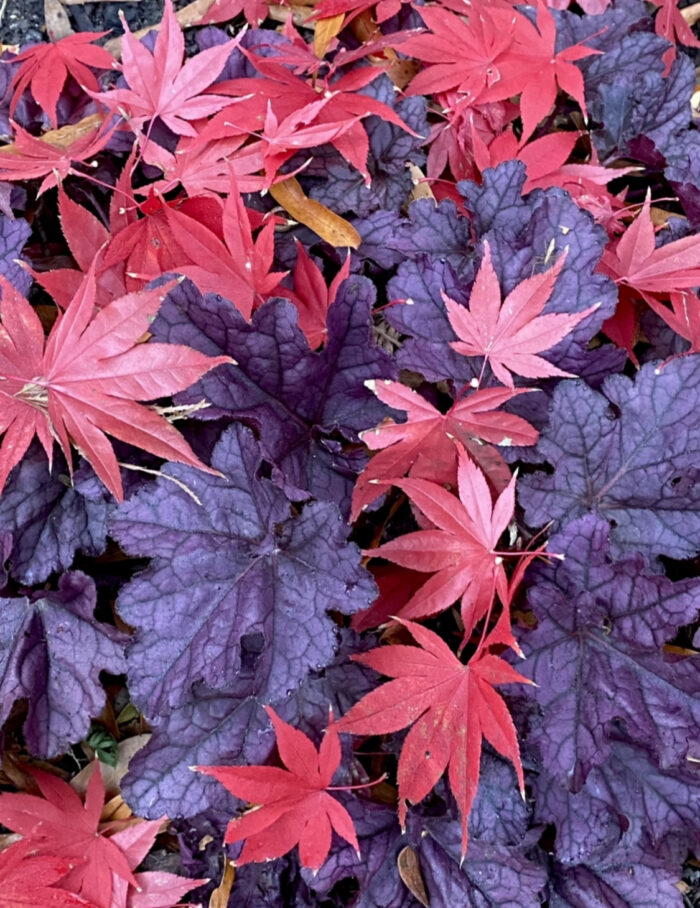 My name is Renee Minirth. This is fall in my garden. In Memphis, fall lasts into December. Sometimes it's hard to find good fall color in Southern gardens, but I've made it a special project for myself these past couple of years. Japanese maples as well as heat-tolerant conifers supply lots of colors.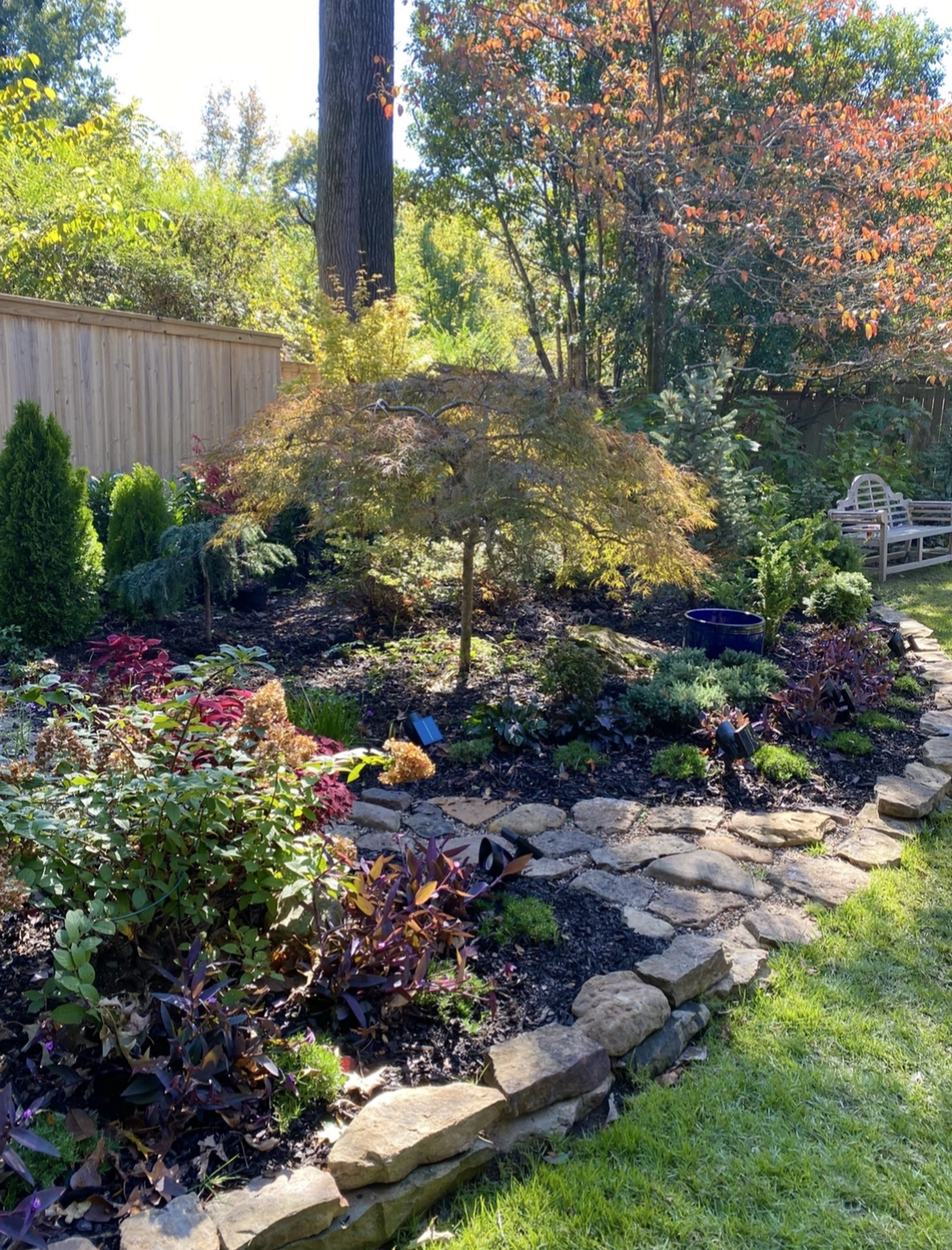 View of the garden in fall, with plenty of Japanese maples (Acer palmatum, Zones 5–9) and conifers helping provide structure and color as fall turns into winter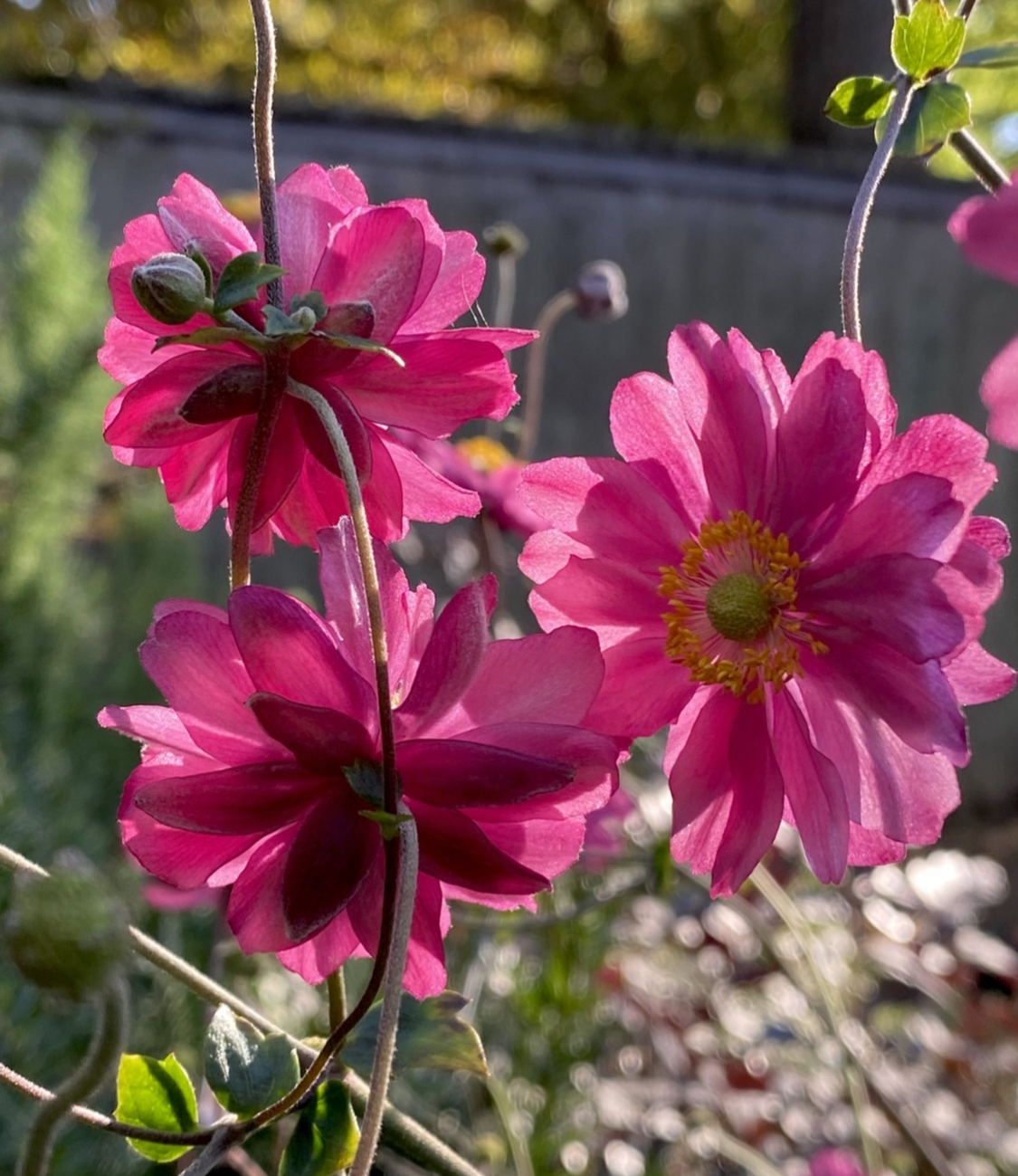 Japanese anemones (Anemone hupehensis 'Pamina', Zones 5–8) provide a brilliant flowery counterpart to the fall foliage color.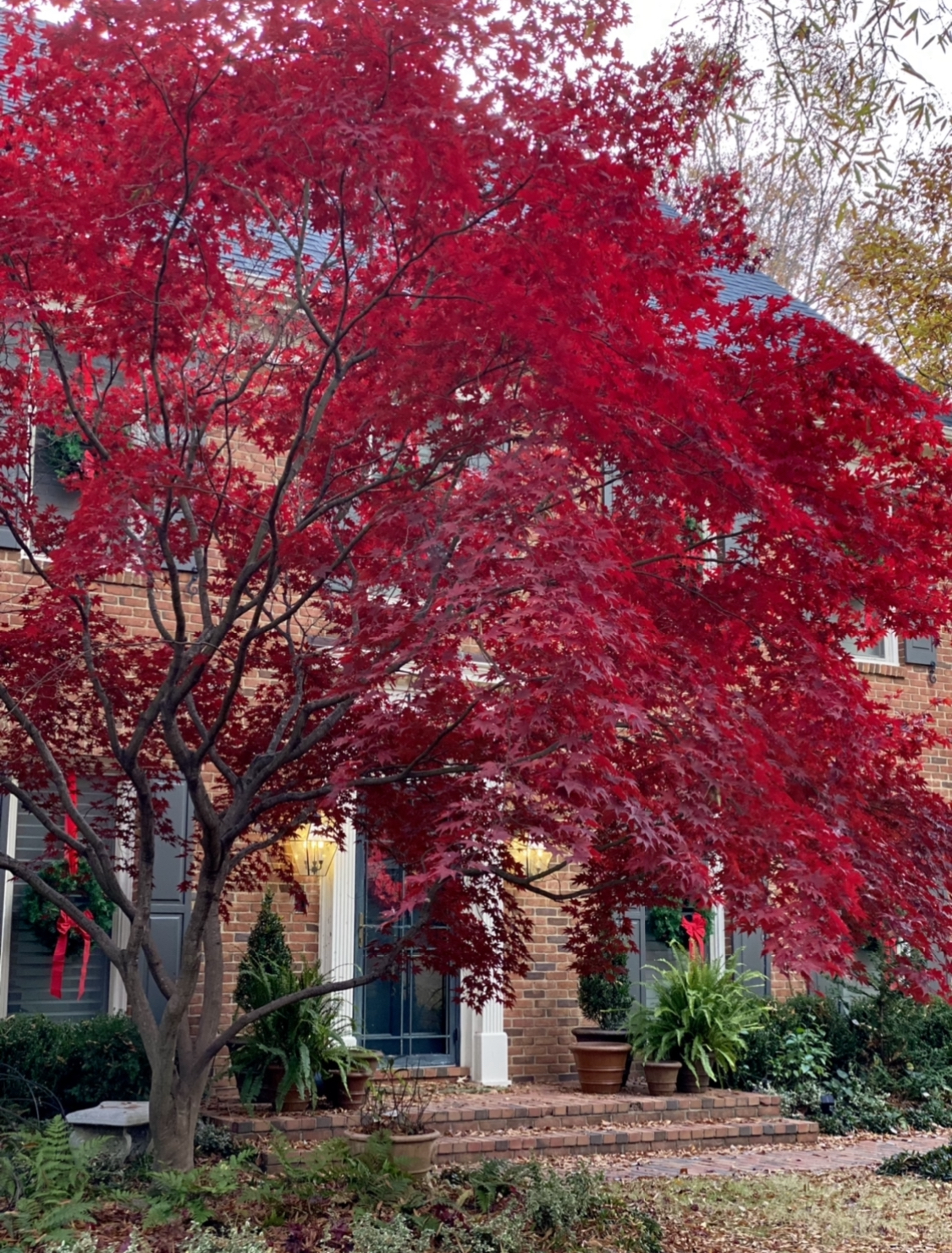 'Bloodgood' Japanese maple (Acer palmatum 'Bloodgood', Zones 5–9) puts on a fall display that is brilliant and reliable even in climates that don't typically have great fall color.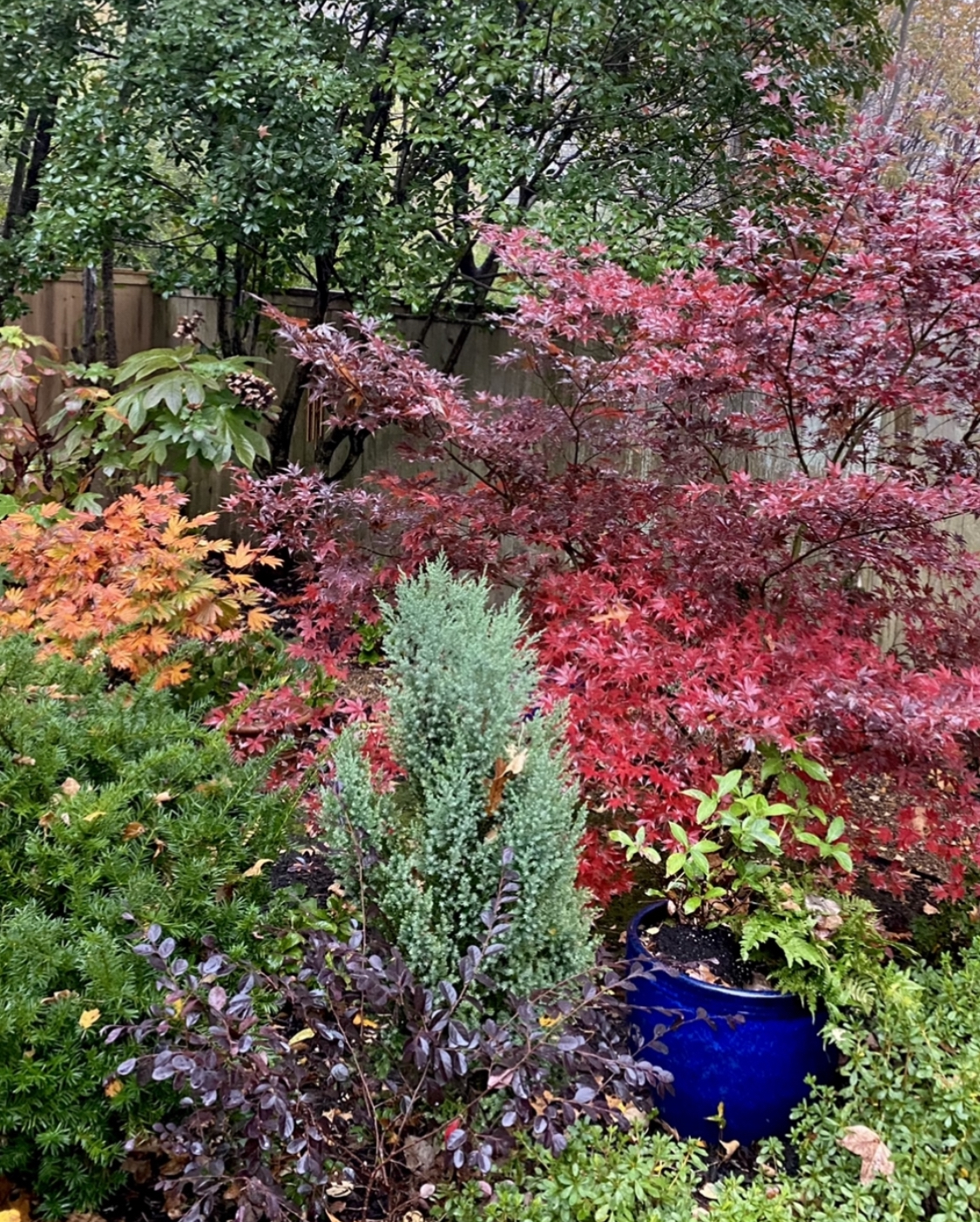 Two more maples, Acer japonicum 'Meigetsu' (Zones 5–7) with orange leaves, and A. palmatum 'Tamukeyama' (Zones 5–9) with red leaves here are backed up by other shrubs including purple diamond loropetalum (Loropetalum 'Purple Diamond', Zones 7–10) and 'Blue Point' juniper (Juniperus chinensis 'Blue Point', Zones 4–8).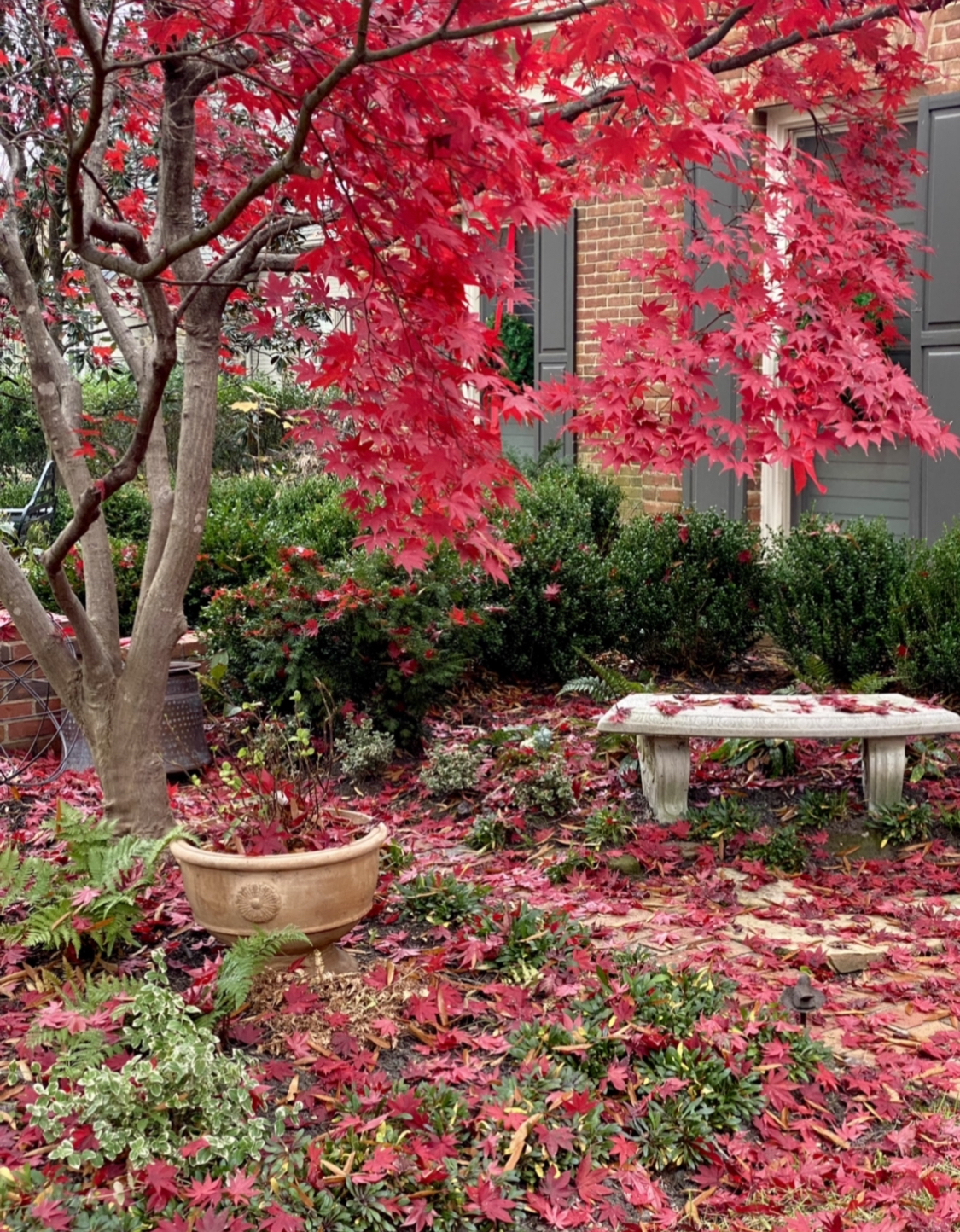 Fall Japanese maple foliage can be just as beautiful after it drops to the ground as it is on the tree.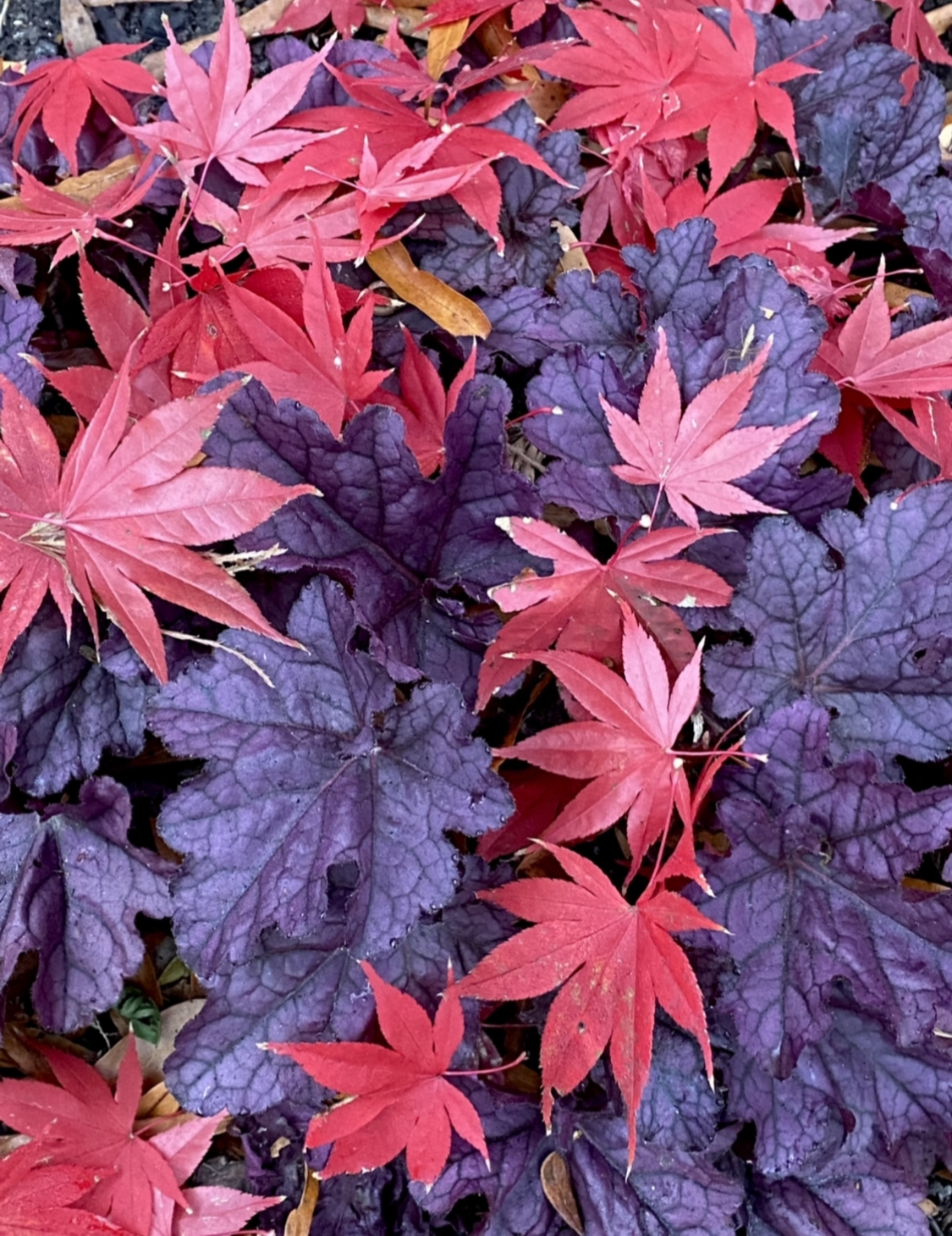 A magical combination: fallen Japanese maple leaves with Heuchera 'Wild Berry' (Zones 4–8)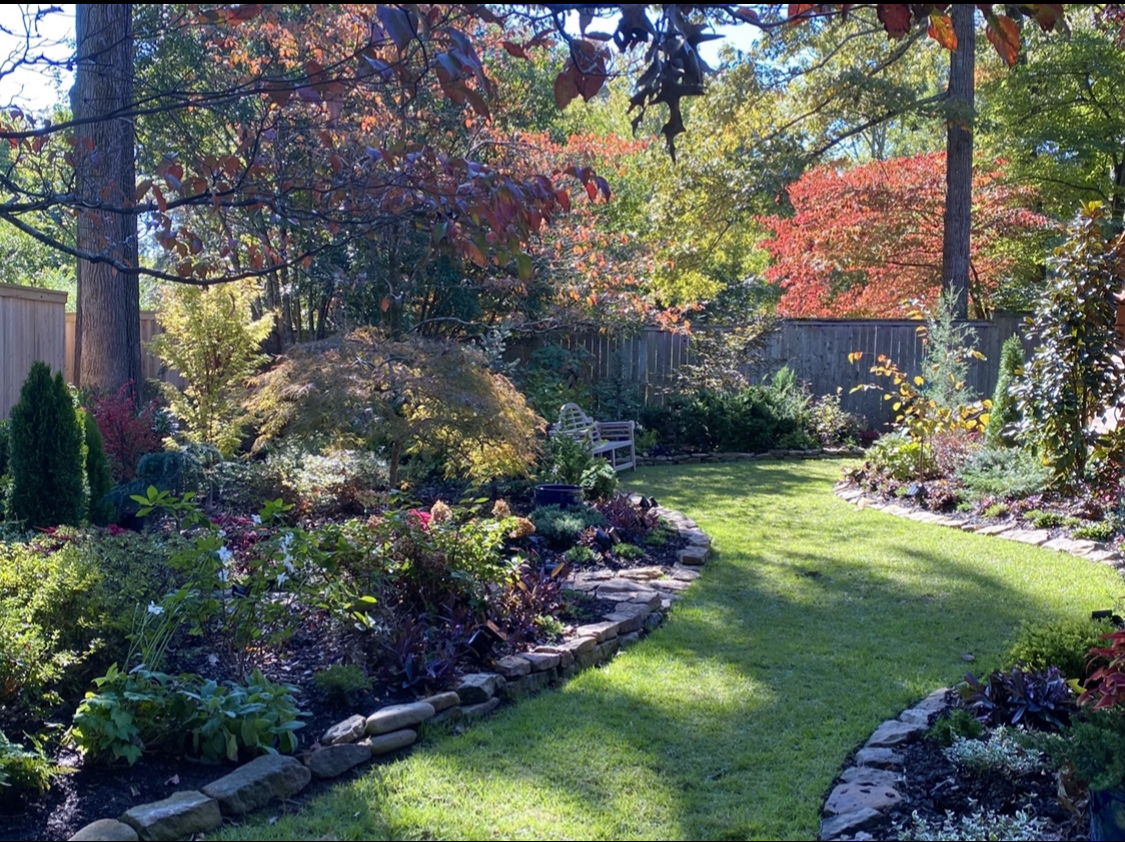 Wide view of the garden in fall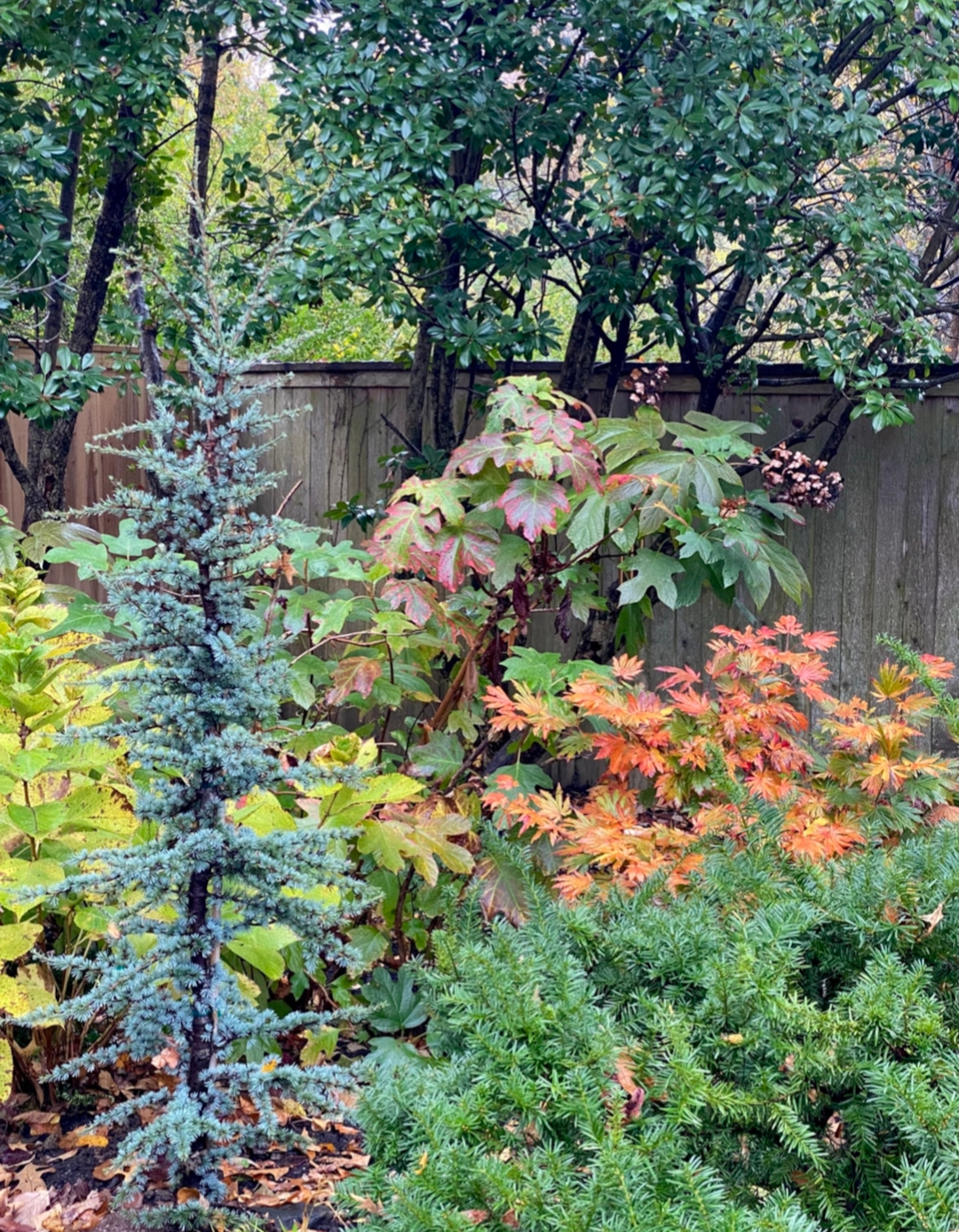 'Hortsmann' blue atlas cedar (Cedrus atlantica 'Hortsmann', Zones 6–9) makes a beautiful silver-blue contrast to the shrubs around it.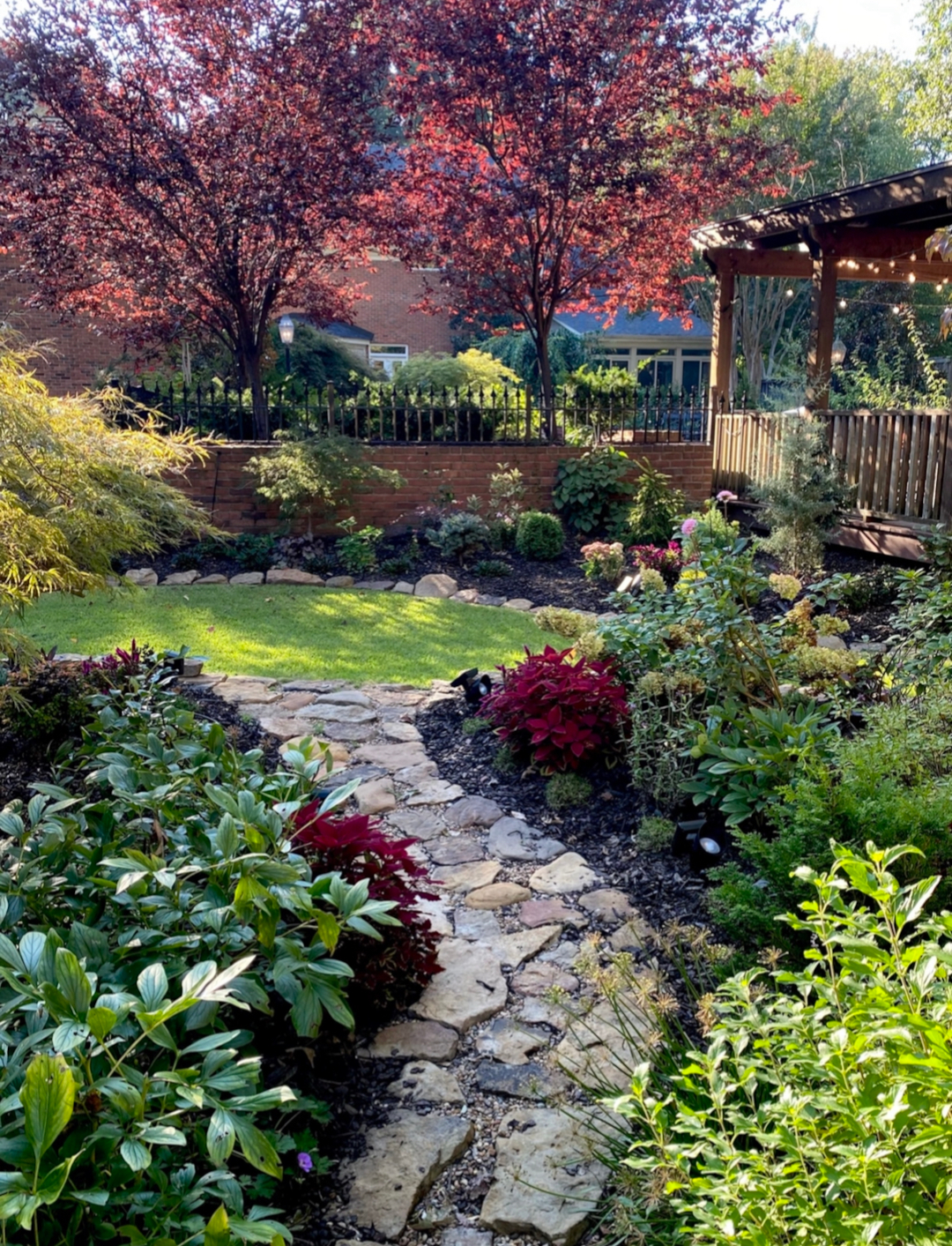 One last view of this beautiful garden.
If you want to see more of Renee's garden, check out her Instagram.