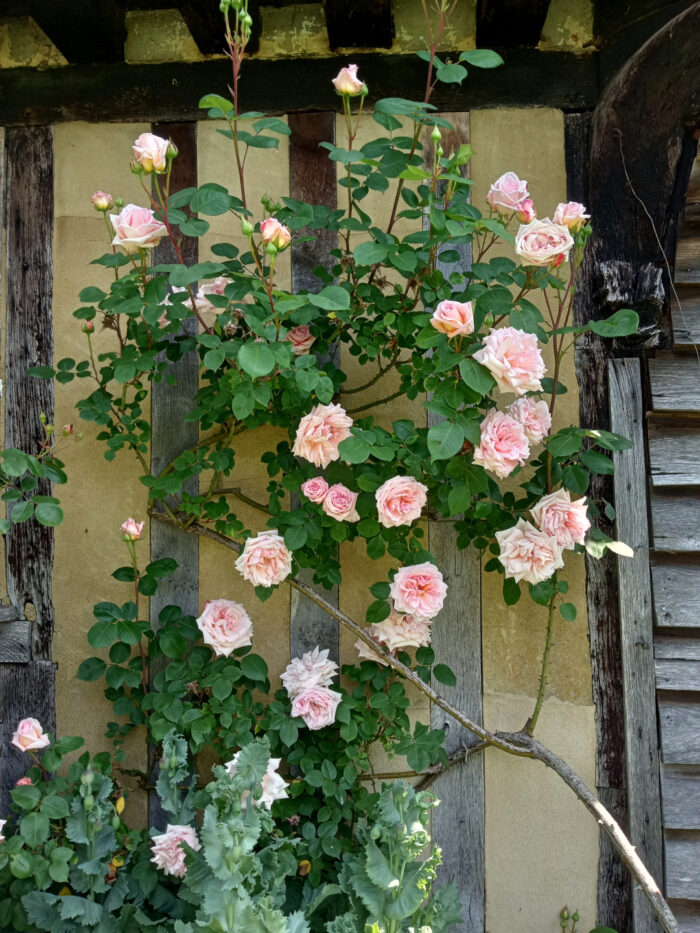 Cindy Strickland has shared on the GPOD before (Gardening for a Friend), and today she's taking us along to visit a beautiful English garden.
Smallhythe Place in Southeast England was once owned by Dame Alice Ellen Terry, a famous English actress of the late 19th and early 20th centuries. The property includes an early 16th-century house and gardens.
I thought it was worth a visit to Smallhythe, since I was in the area to see the gardens at Sissinghurst and at Great Dixter. I was not disappointed!
I wanted to share a few photos taken on May 28, 2023. They are mainly of the roses close to the house and of the cottage-style rose garden. Many of the rose plants were just starting to bloom. In one of the photos, you may be able to see how the canes were wired to the house in places.
In the enclosed cottage garden, the grass paths divide the garden into four rectangular areas. The brick path went all the way around the outer edges. The edges of the planted areas looked sharply defined and freshly dug. I am fond of spade-edged beds in my gardens. The allium was abundant and the roses had some open flowers but many unopened buds. Flawless purple lupins grew just outside of the cottage garden.
It was a beautiful and relaxing place to visit!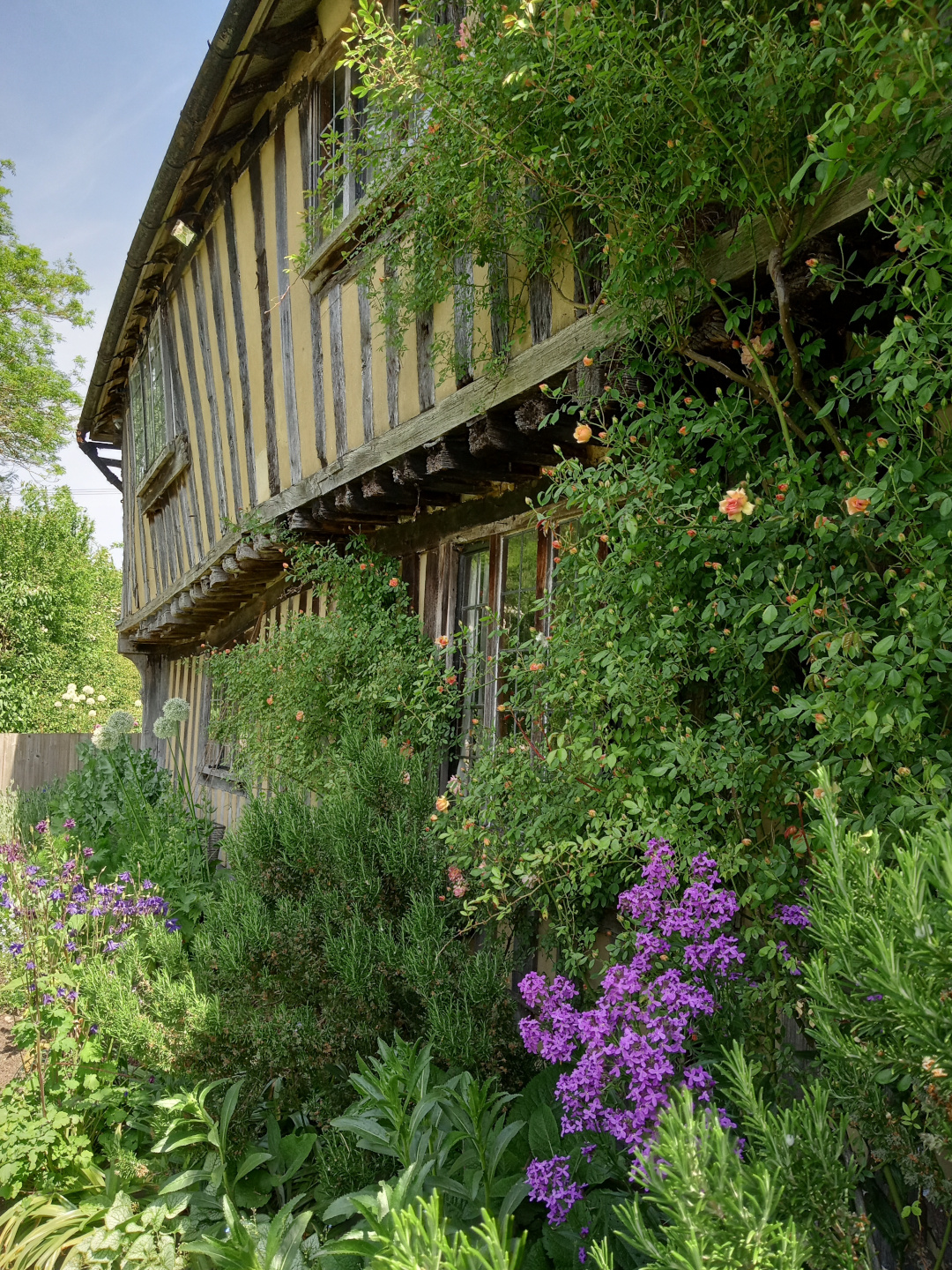 Beautiful peach roses have been trained up the house.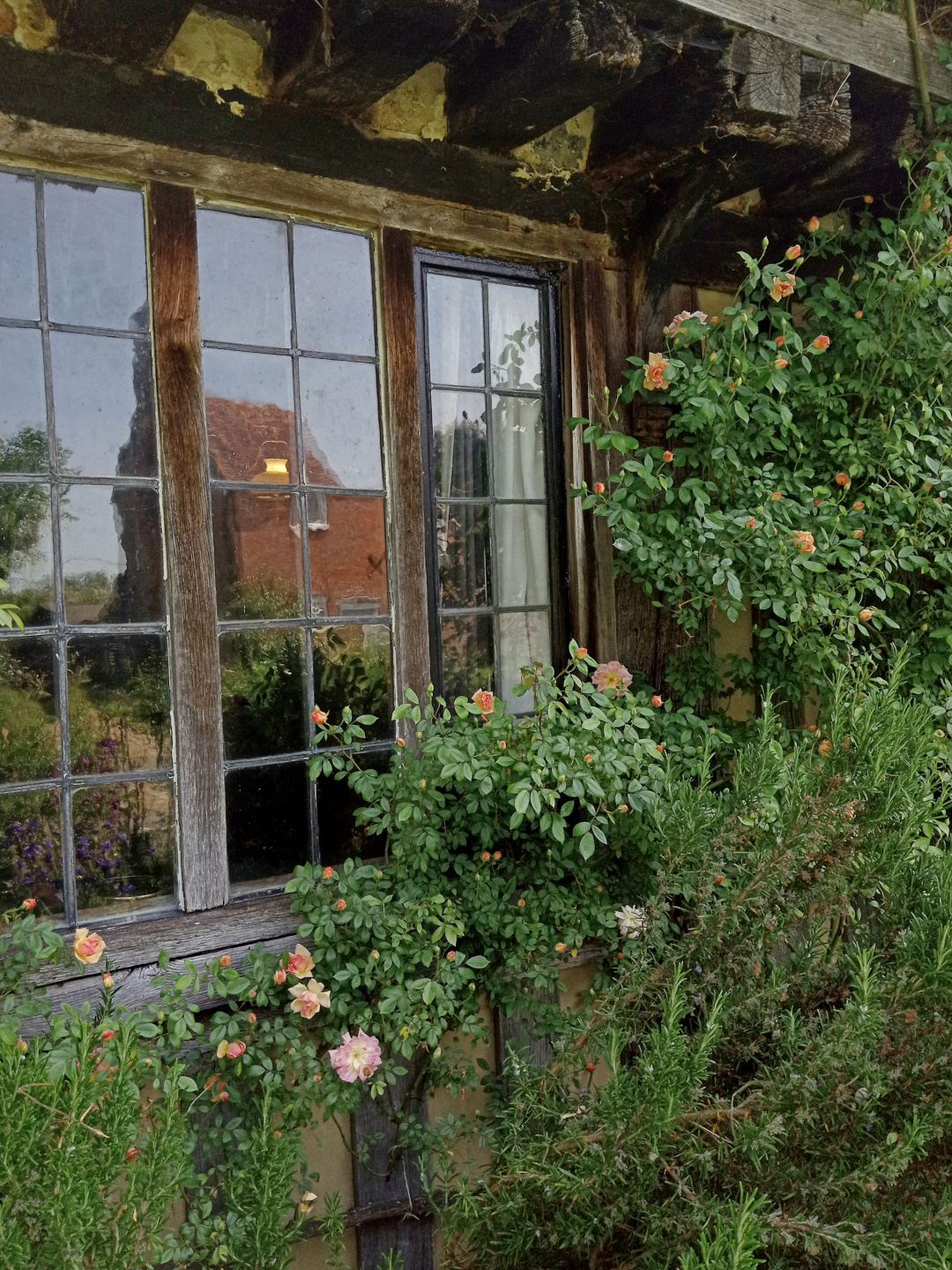 Window with roses growing around it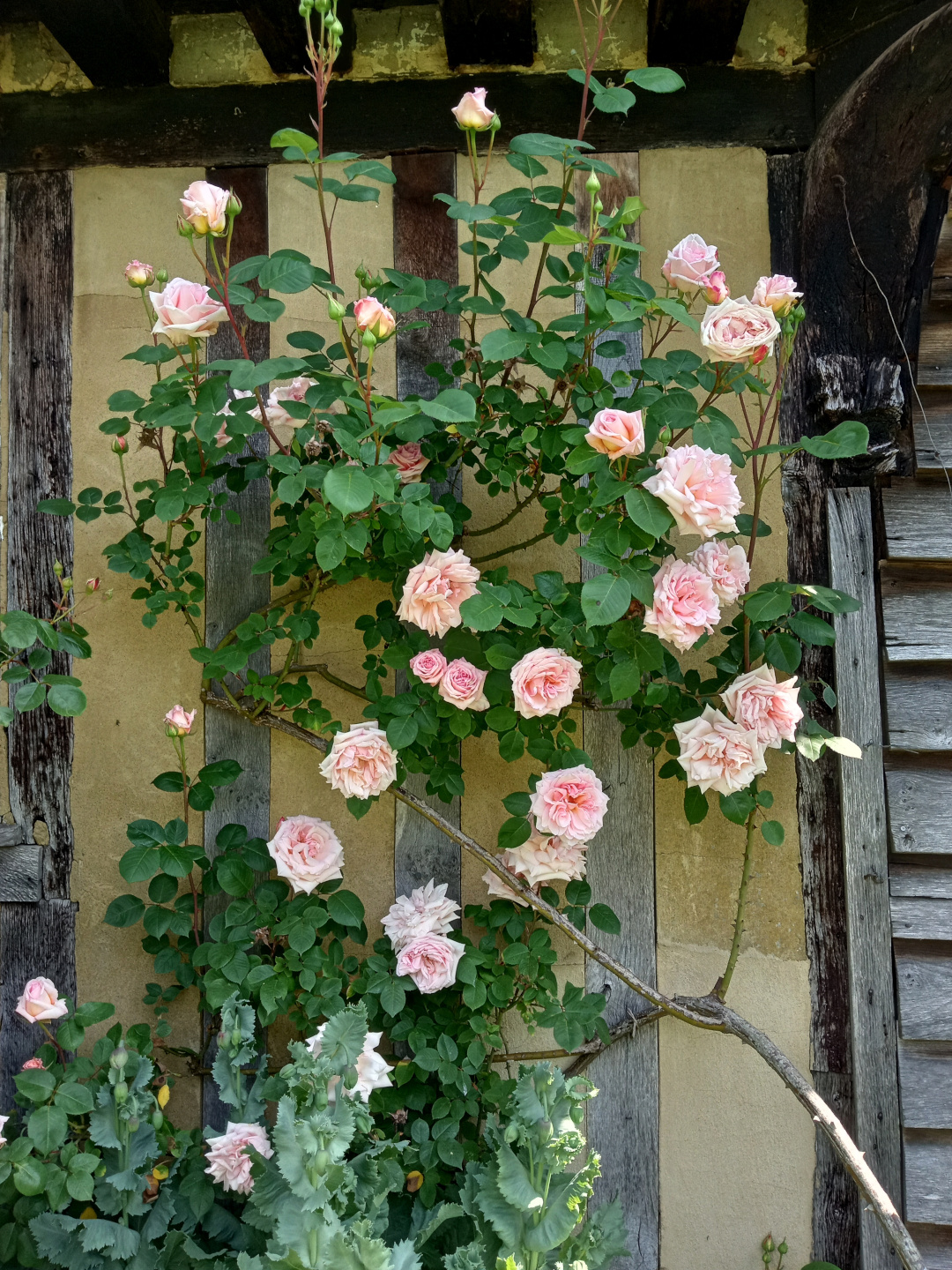 Look closely and you can see where the canes are attached to the wall. Climbing roses need careful training to control their growth.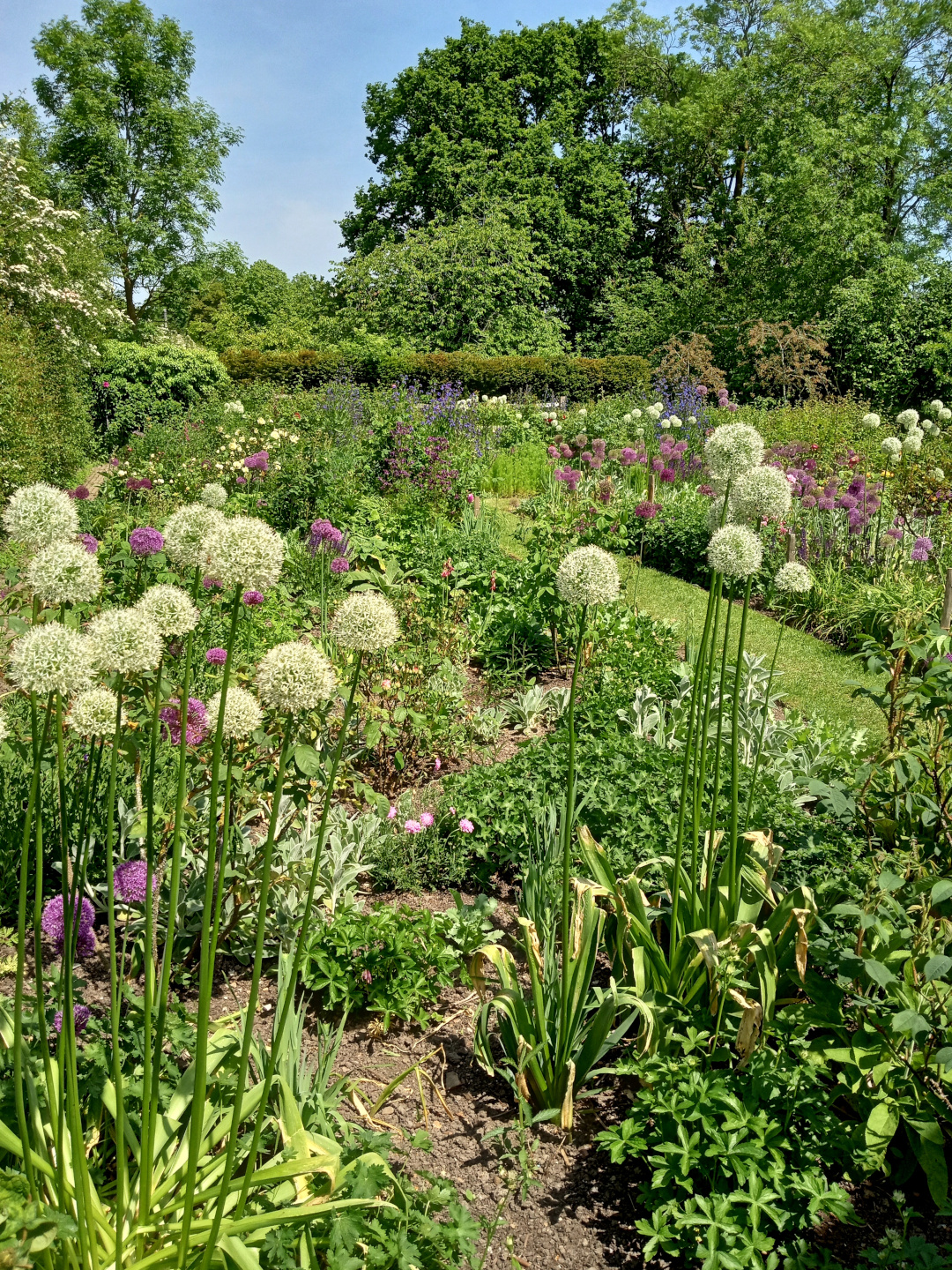 The white alliums in the cottage garden are in peak bloom.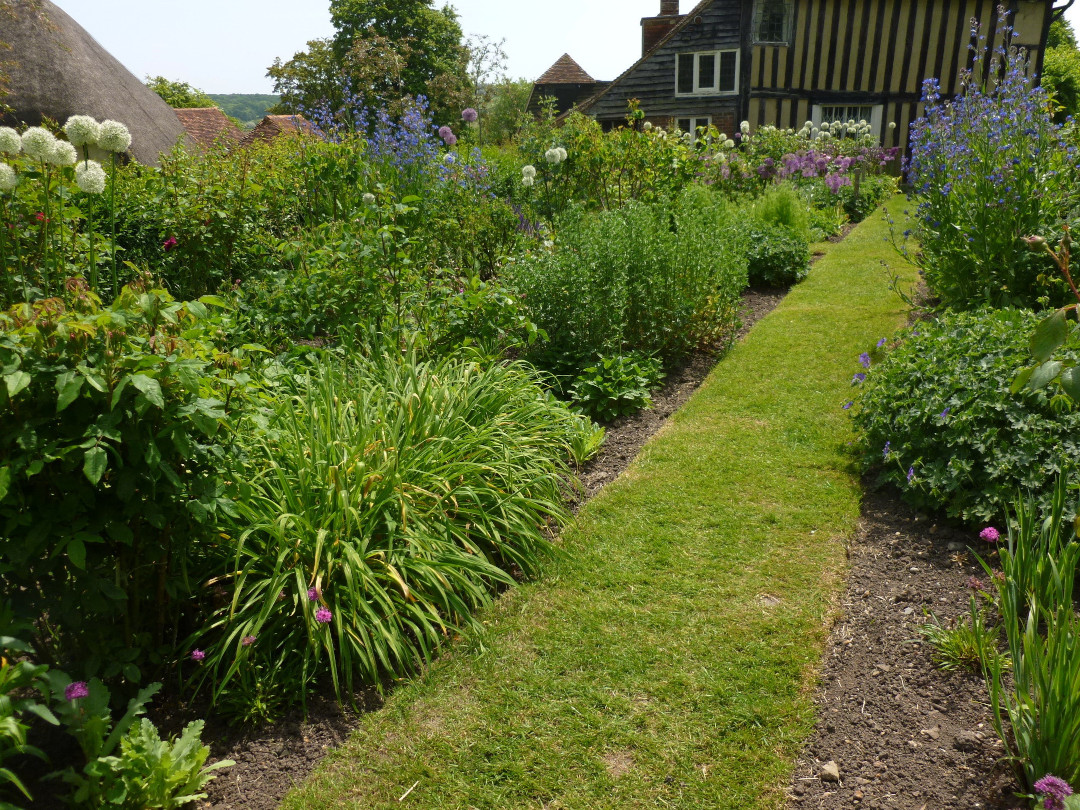 A long path of grass is kept neat by perfect edging.
Italian bugloss (Anchusa azurea, Zones 3–8)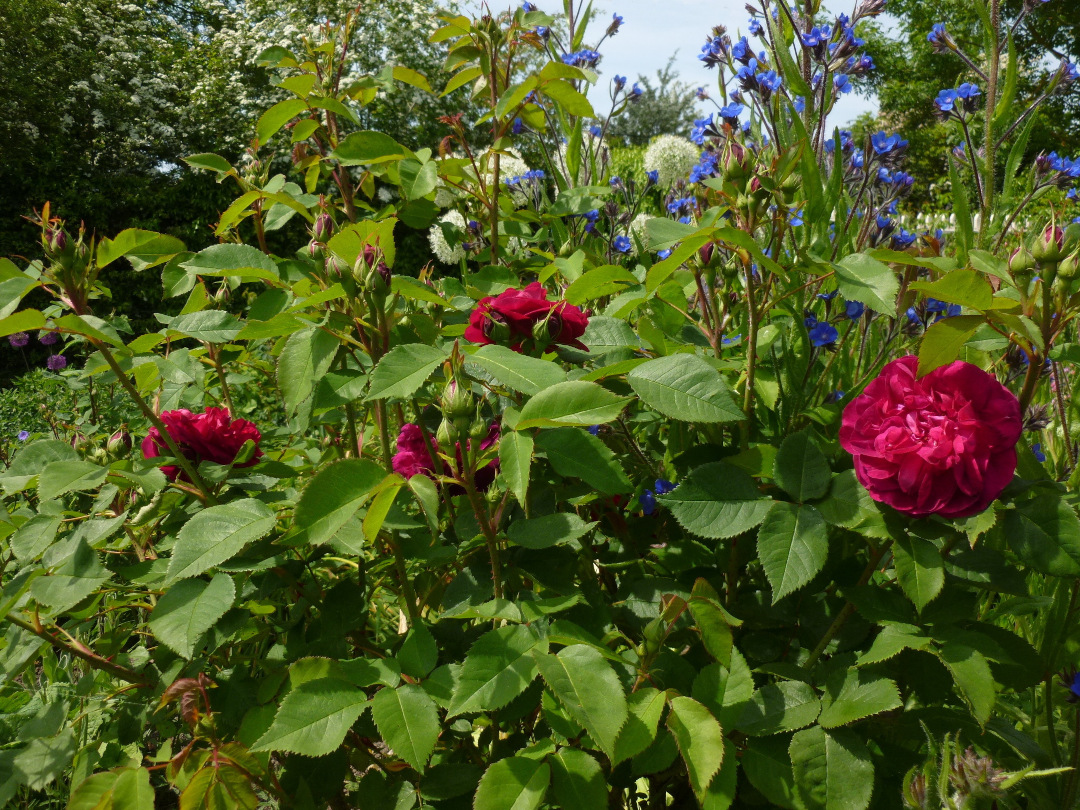 A red rose with bugloss and allium behind it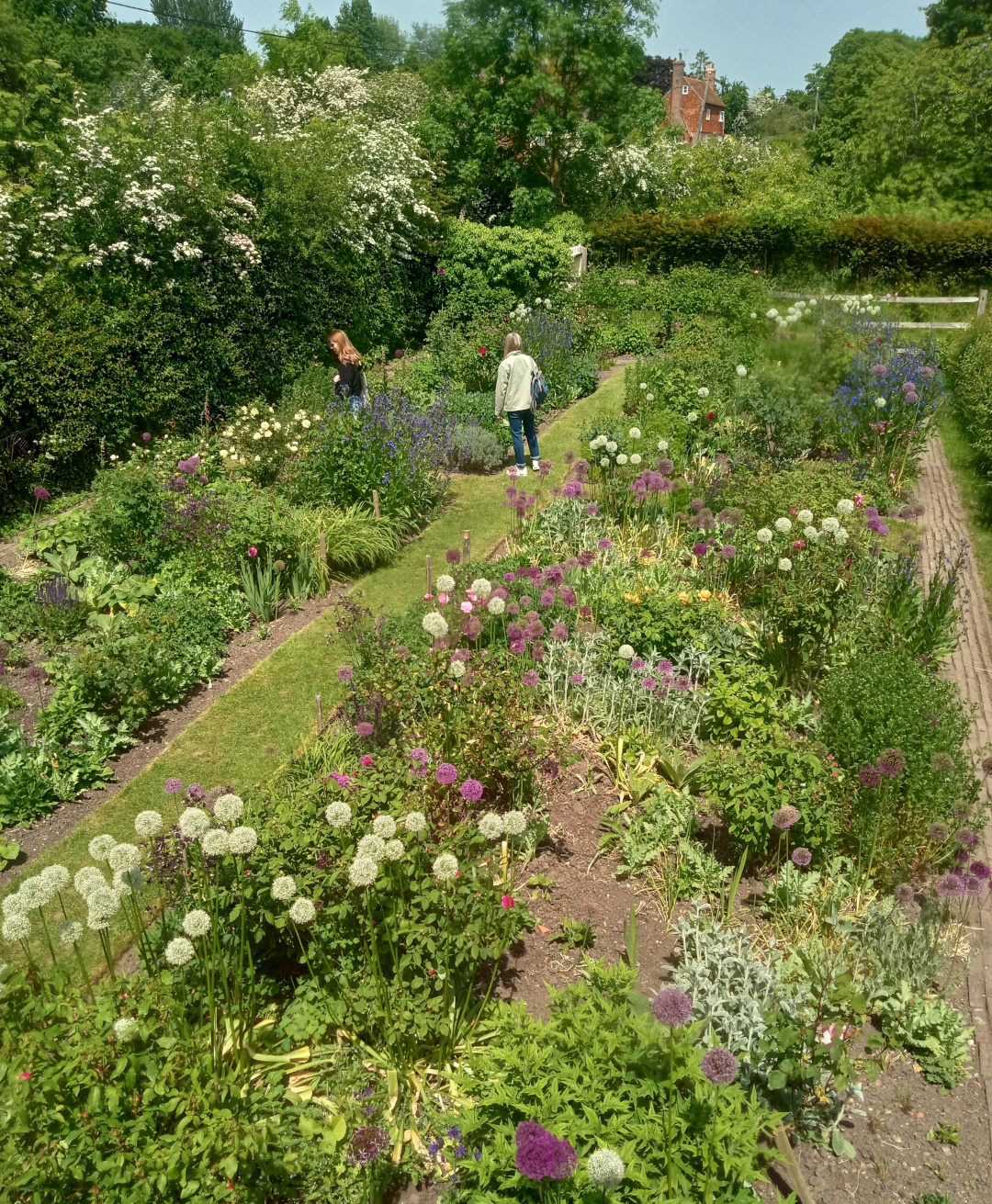 This view of the cottage garden shows the paths and hedges.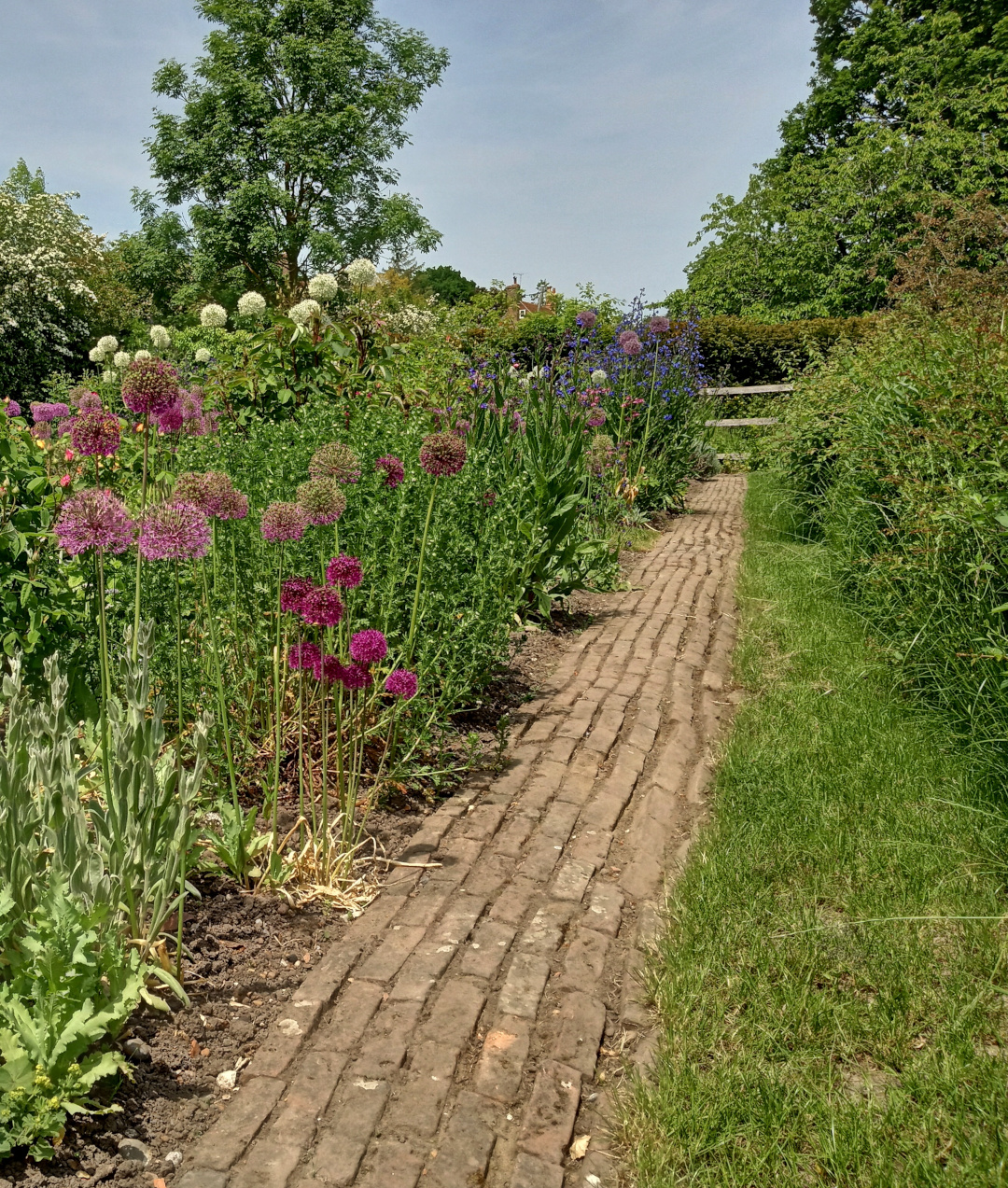 The brick path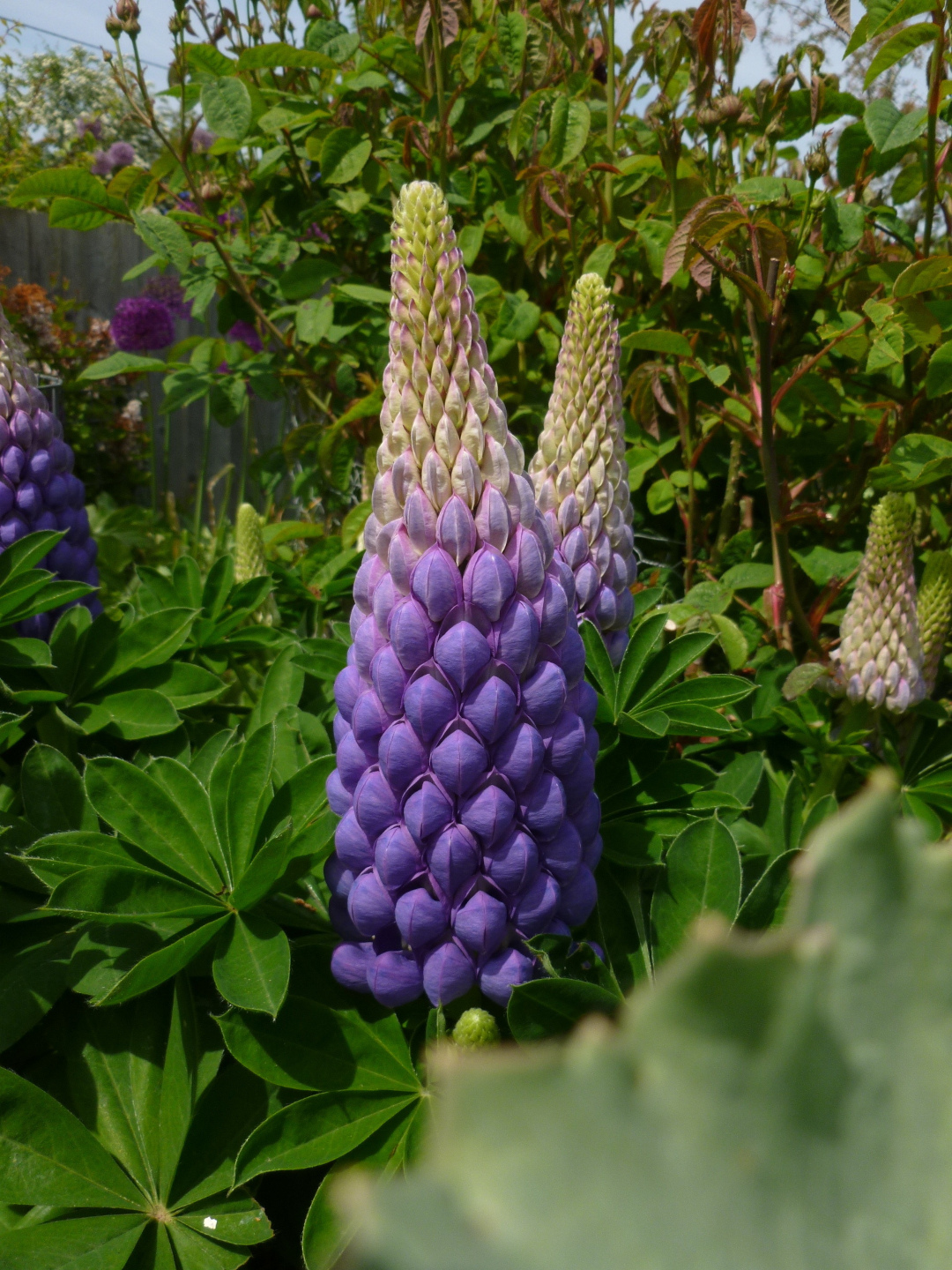 Lupins (Lupinus polyphyllus, Zones 3–7) outside of the cottage garden
Have a garden you'd like to share?
Have photos to share? We'd love to see your garden, a particular collection of plants you love, or a wonderful garden you had the chance to visit!
To submit, send 5-10 photos to [email protected] along with some information about the plants in the pictures and where you took the photos. We'd love to hear where you are located, how long you've been gardening, successes you are proud of, failures you learned from, hopes for the future, favorite plants, or funny stories from your garden.
Have a mobile phone? Tag your photos on Facebook, Instagram or Twitter with #FineGardening!
Do you receive the GPOD by email yet? Sign up here.