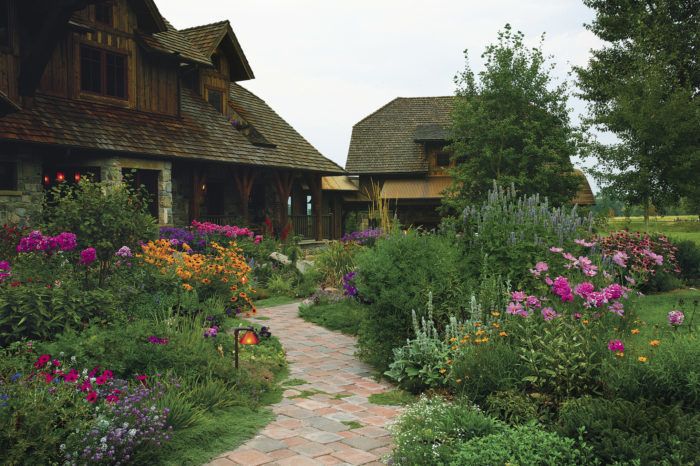 By the time we moved into our nearly finished home in June 2008, I had created The Plan. And I drew The Plan in ink so that it would be official. What I didn't plan on was that it would take yet another year to finalize the grading and hardscaping and another two years to move the old cabin that still stood just 10 feet away from the new house.
That first summer, I resigned myself to the fact that The Plan and I were on hold. I told myself to wait, but I have no patience and my green thumbs ached. What harm would a few plants do? I casually focused on a small area near the front porch. I planted beat-up survivors from around the old cabin, along with a few straggly sale items from the local nursery. I justified my decision by assuring the ever-present carpenters, electricians, and plumbers that the colorful flowers were for their benefit.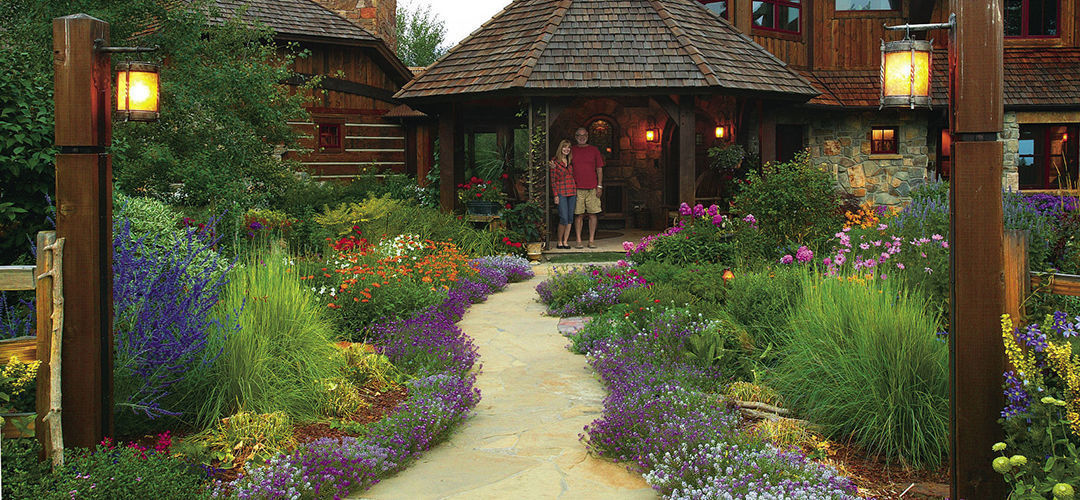 The second spring arrived. I created a Bone Yard garden off to the side, where I planted saved orphans and nursery rejects and nursed them back to health. Not knowing what would live nor what flowering colors might be hiding in the forming buds, I thought that the Bone Yard was the perfect option: It would act as a holding pen for plants to audition for a role in the "real" garden.
At the beginning of the third year, I realized that there was no such thing as The Plan. That little garden near the front porch was expanding, with only occasional input from me. Volunteer plants, native bushes, and nature's own vignettes became prominent. So I just went along by rearranging, filling in gaps, adding a height element in the back, taking height out of the front, splitting ground covers, dividing irises, and staking 8-foot-tall delphiniums.
A new plan eventually emerged because the garden was sorta kinda planning itself. It was growing tall and healthy and was filling in, blooms were getting large and numerous, and seedlings were shooting up where they were the happiest. I dug up the misplaced, aggressive, and clashing plants and relocated them to my Bone Yard. By the end of the third summer, I could see the potential for something wonderful. I filed The Plan away under "Incomplete Projects." It wasn't going to be a planned-from-the-beginning garden—it was going to be better. I learned to work in concert with nature to get a feel for what works in my garden, and the result is a lush, full, and beautiful garden, which is flourishing in spite of its regional challenges. Here's how I did it.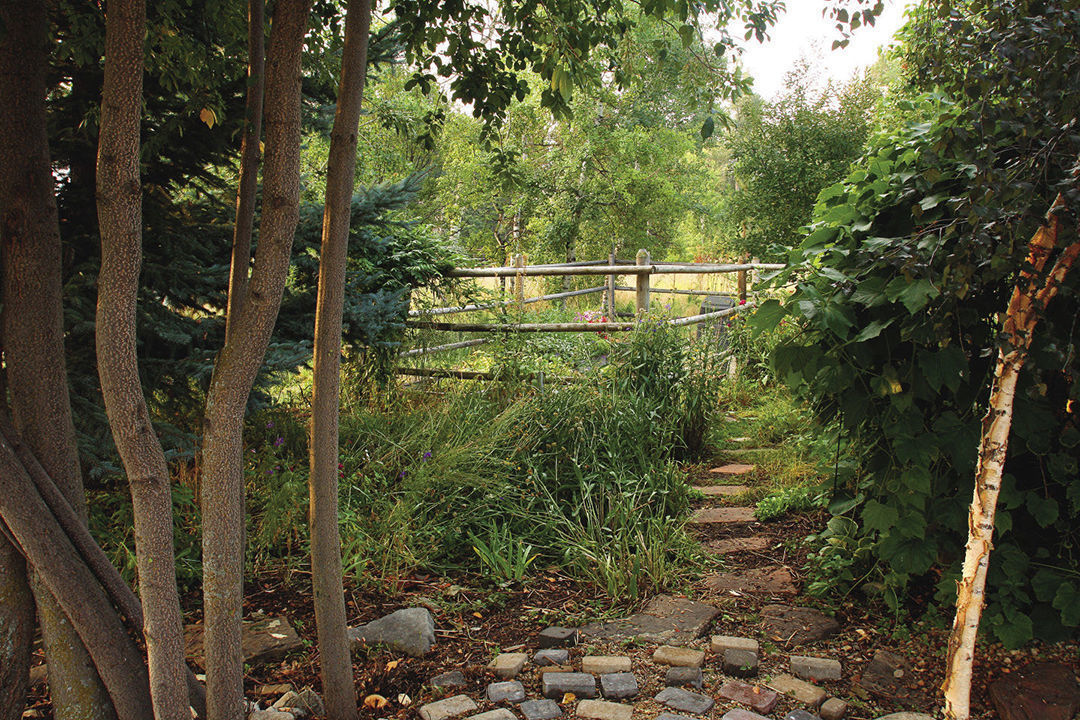 Assess the site, and collect and plant with abandon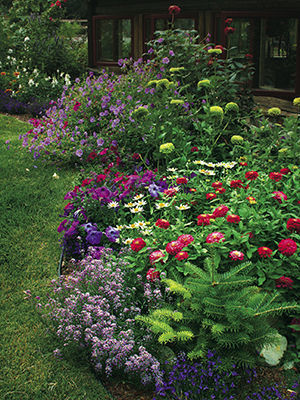 I was probably fortunate that the lingering construction requirements postponed the immediate implementation of The Plan. Evaluating sun positions during the first year gave me much-needed information for sunny, partial-shade, and shady planting options. The ever-shifting seasonal, northern-latitude house shadows and the more reliably constant shadowing by tall plants to underplantings were duly noted and plotted.
I obtained plants from wherever possible—nursery and internet sales, abandoned lots, pass-alongs, seed exchanges—and took advantage of volunteer plants. After neighbors and friends heard about my ever-expanding garden, they would stop by with their plant hand-me-downs; one friend even scouted roadside ditches for interesting finds. I never turn down an unknown plant. Unusual specimens, heirloom species, and historically significant plants help create a complex and interesting story for the garden. I learned the benefit of locating incoming plants in the Bone Yard until their attributes and characteristics were unveiled. I keep a portion of the best specimens in the Bone Yard garden as stock.
Allow everything to settle in
I managed to find the patience to wait and see how the garden would settle in and establish itself. Some plants would flourish in one area and languish in another. Seedlings sprouted in the most incongruent places, with resultant color combinations that were often stunning. The surprise factor was frequently revelatory, so I allowed these plant preferences to play out, and I embraced modifying the preplanned design.
Build on the positives, and adjust the negatives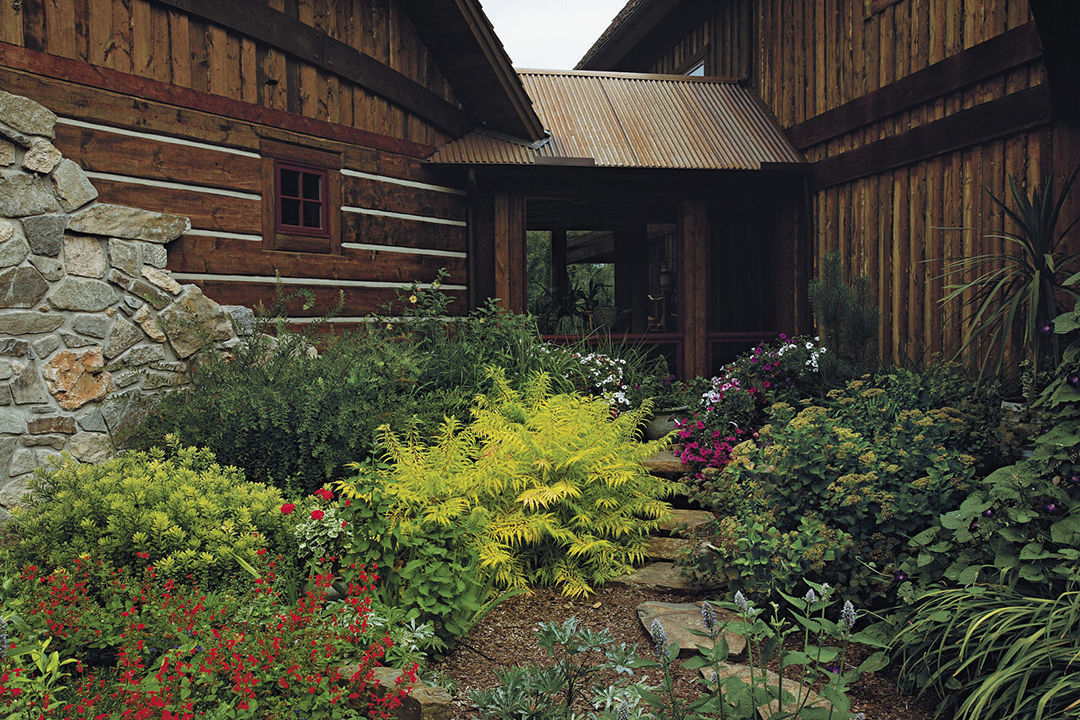 I started building scenes around the plants that were thriving and removed plants that were not flourishing. During my daily walks, I evaluated the health and happiness of the garden. I recorded when perennials pushed out of the ground in spring and when the drip system delivered too much water (telltale mushrooming), and I pondered why leaves drooped or yellowed. If a plant wasn't flourishing, I evaluated its needs (more/less light, more/less water, more air circulation, more drainage, more/less fertilizer). If adjusting the conditions didn't improve the health of the plant, I cycled it to the Bone Yard for experimentation. Sometimes, plants just die or won't flourish—no matter what the conditions. So I just accept it and nurture the survivors.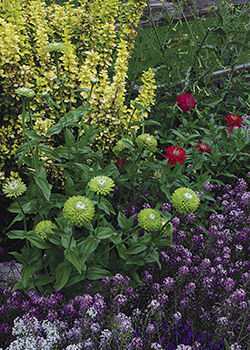 Fine-tune colors, and fill in seasonal and height gaps
As the garden evolves, I regularly make minor tweaks to resolve color clashes and to provide annual color to complement the perennials. I add seasonal highlights to supplement the existing plants and to enhance four-season interest. I cultivate a mix of foundation plants that softens and blends the harsh border between soil and house by combining evergreens, deciduous trees and shrubs, perennials, and annuals.
The art of gardening is dynamic. Starting out with a plan as a guideline helps develop cogency, but true art involves patiently listening to nature's plan to obtain the best of both worlds.
---
Essential tips for a no-plan garden
Avoid the "onesies"
One bad habit I've managed to avoid is planting only one specimen of each plant. Although my garden boasts a wide variety of plants, I plant decent-size specimens in groups of three, five, seven, or more.
Repeat a good thing
If a planting combination flourishes in one location, I repeat the planting in other areas with similar conditions. This creates an appealing continuity that prevents chaos.
Keep needy plants close by
I keep special, high-maintenance plants accessible and close to walkways or the front porch so that their progress and potential problems can be easily monitored.
---
What we really want to know i
s . . .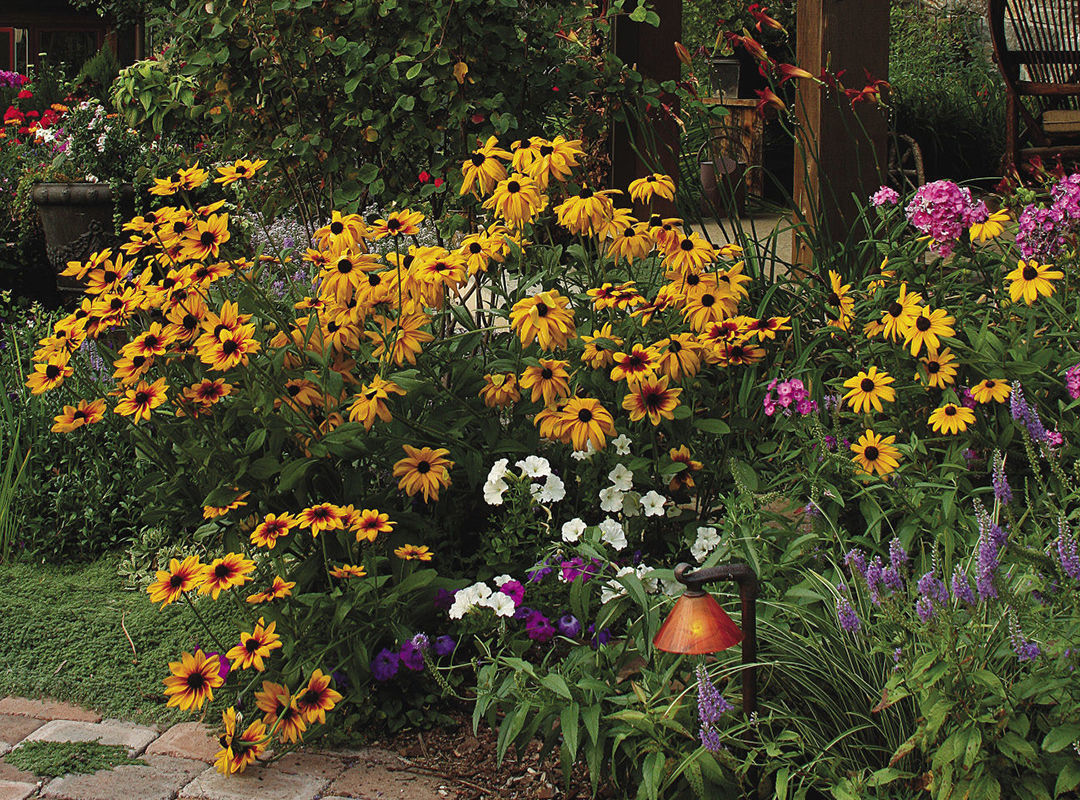 What are your biggest chal­lenges, both in terms of climate and labor?
Kielian DeWitt: The Bitterroot Valley in southwestern Montana was recently changed from USDA Har­diness Zone 4 to Zone 5, yet the temperature still periodically drops to –25°F in the depths of winter. The annual snowfall (at the valley floor) is only 10 to 12 inches, so plant crowns don't receive the beneficial insulating effect found in large snowfalls. Although the average rainfall isn't sufficient for a lush garden, there are rivers, tributaries, creeks, ponds, and an extensive ditch system for agricultural and home use and shallow underground aquifers that provide a plentiful water source. An irrigation system is a must.
How many hours a week do you work on the garden?
KD: During spring and fall, the flower and vegetable gardens and the small greenhouse receive attention three to six hours per day. In summer, it's usually one to three hours per day, and winter takes about three hours per week.
Do you have help?
KD: My husband spends several hours a week (depending on the season) repairing drip lines, retrieving hoses, revising the schedule for the automatic watering system (usually weekly), providing muscle for the heavy jobs, and meandering through the gardens with me. He also offers thoughtful and comprehensive advice on the ever-present issue of garden expansion ("Hell no!"). One of our hardworking, knowledgeable farmhands spends about three to six hours a week helping with garden mulching, fertilizing, and weed pulling. We also employ another family member: Pepper, a border collie/Australian shepherd mix who patrols the garden perimeter and chases away white-tailed deer, raccoons, and wild turkeys. She is one of the harder-working members of our team.
---
Kielian DeWitt tends her garden on a horse farm in Hamilton, Montana.
Photos: Michelle Gervais