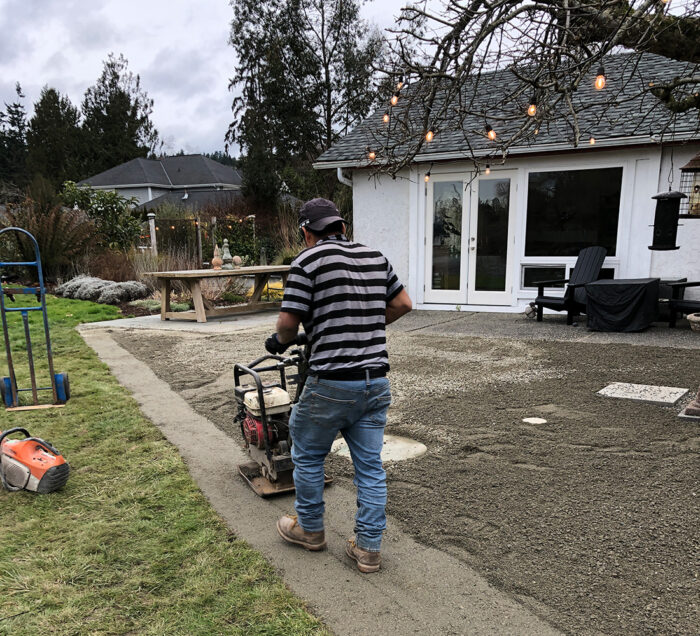 I am always confused when a gardener says, "There's nothing to do," during late winter or early spring in the garden. Here in the Pacific Northwest, we get the chance to be outside when the weather isn't too bad. For some, it's not too bad if there's a little drizzle or cold winds and a cloudy sky; for others, it's not too bad as long as their rain gear holds up and their boots don't soak through. I love this time of year because there are not too many tasks to do in the garden right now. The beds are tidy, and plants are snuggled down and waiting for a little warm breeze. This is the time of year I work on my hardscape changes, pathway work, and pond cleaning, and when I implement big-picture ideas. This year, I made some radical changes to my outdoor space. I'll describe some of the projects I took on this year, how I accomplished them, and some important lessons I learned.
Pond remodel: Be prepared for small tasks to become huge projects
The first thing I did was make a complete mess. During our torrential rains in January, my ponds overflowed, and I ended up with a broken pipe. This 30-year-old pipe probably needed replacing anyway. Not being excited about this task, I asked for help from a great guy with an excavator. What started as a pipe replacement snowballed into a total cleaning out of a large pond, including removing silt, organic matter, and even big logs from the bottom. Now it looks as though a large bomb went off; the edges of the pond are 4 to 5 feet deep in sludge, with large black lava flows of black plastic and debris.
The ponds were originally made by a former owner, and there is a year-round water supply flowing into them. I could see the neighbors puzzling over how a "garden designer" could make such a mess of her property. Well, sometimes it takes making a mess to make something more beautiful. Now comes the waiting while the piles dry out, and then the silt will be spread around to garden beds and lawn areas. It may make great soil eventually, since it's made of so much broken-down vegetation and sand.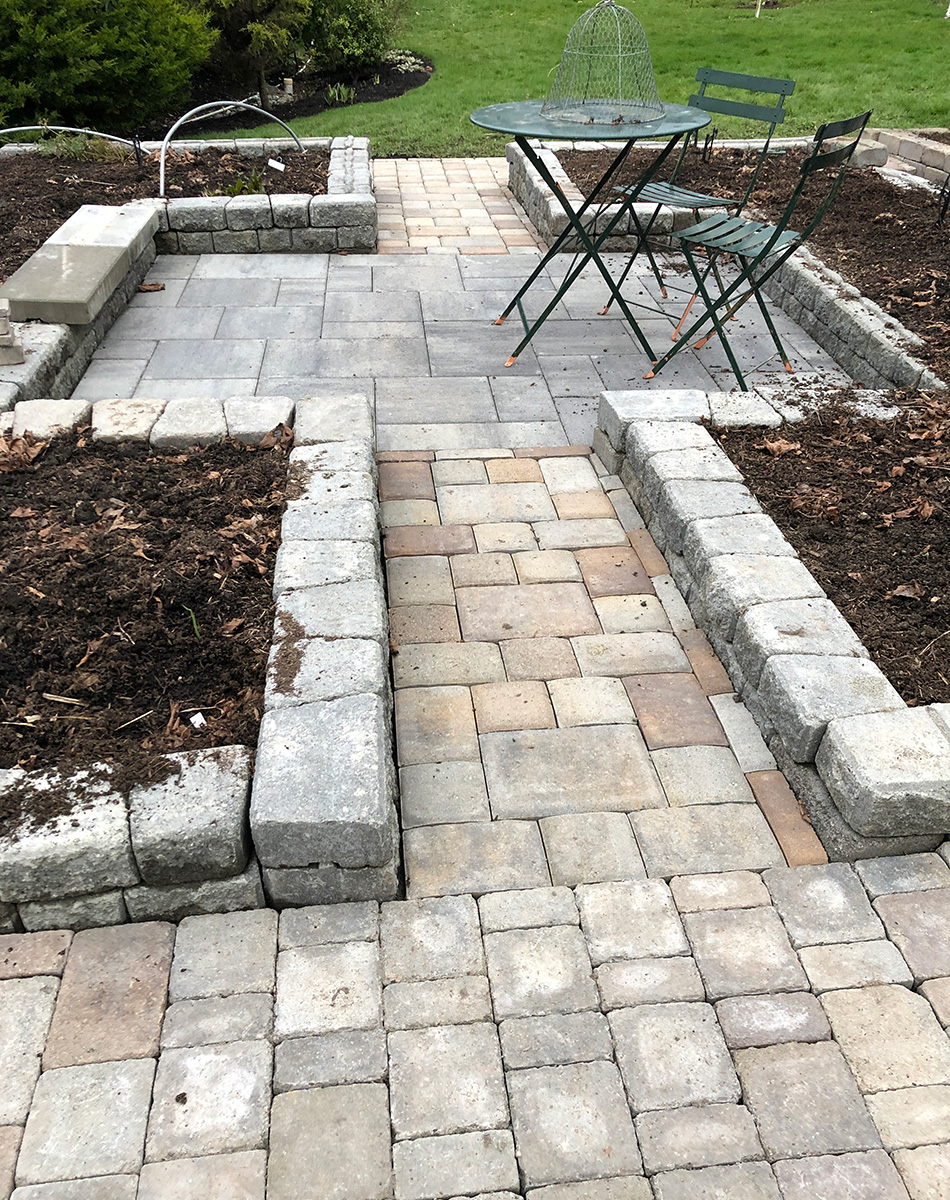 Veggie garden remodel: Be creative with materials you have on hand, and look to reduce maintenance
Another good thing to do while it is winter or early spring is to work on paving. My vegetable garden has been in place for several years with messy gravel serving as pathways between beds. The beds themselves were raised with boards that I got from a garden show as supports. Gradually over the last two years, the boards were replaced with concrete wall blocks. The block is a little different in every bed because it is all remnants of jobs that were done by the crew of my design business. It is hard to return 10 or so blocks, so we collect them in case a replacement is needed, and eventually it turns into a pretty big pile. This year, the rest of the boards were replaced by this odd collection and the walkways and small patio were covered in pavers. These are mostly the same color with some variation in size. All in all, it looks pretty good and is definitely an improvement over weeding gravel. Weather doesn't usually affect this kind of work, so it can even be done during rainy and muddy times of the year.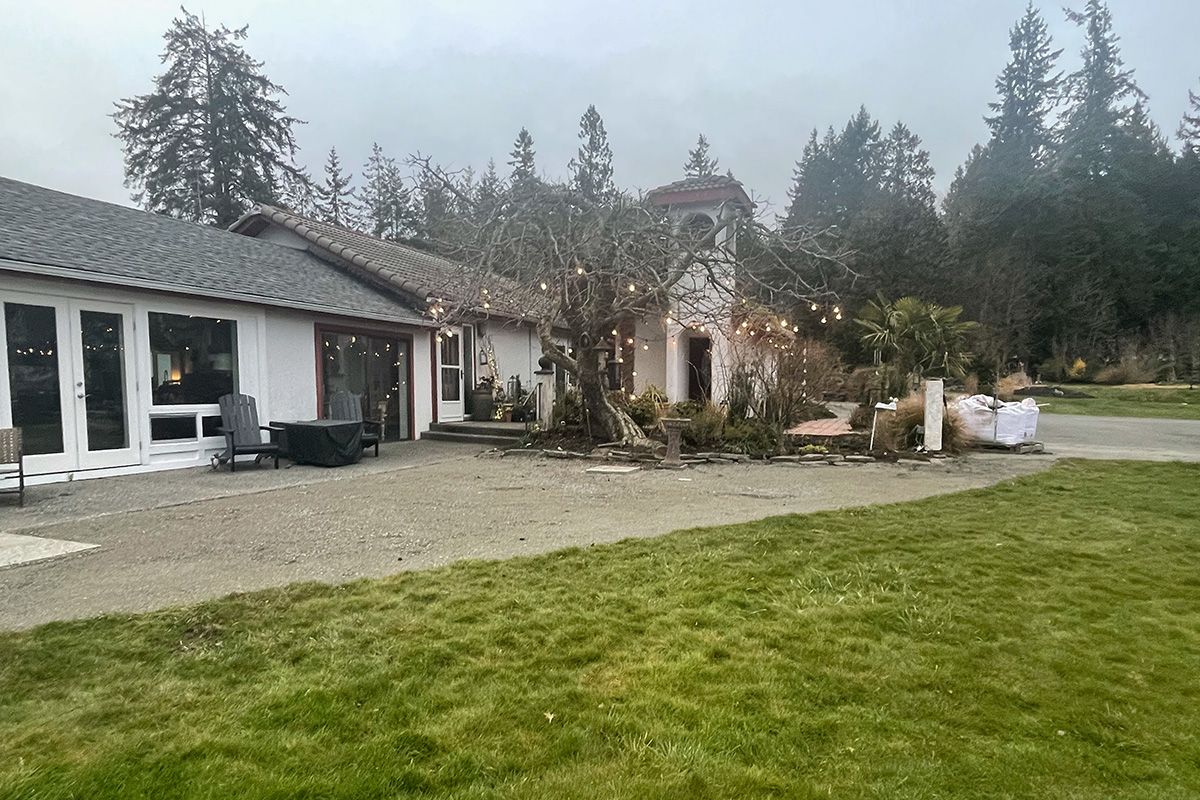 Patio remodel: Be willing to experiment and try new things
The last thing on my agenda after watching a great online talk from garden writer Paige Dickey about her new garden was to remake a portion of my patio, which led to another muddy mess. The doors to my living area opened onto a concrete space about 6 feet wide. Beyond the concrete was lawn. This setup worked OK but did tend to get muddy in the winter, and in the summer quite a bit of grass was thrown around during trimming and mowing. Well, Paige loves her gravel patio. She describes it with great fondness and mentions how practical it is. I know—you're thinking, "You just said you hated the gravel in the veggie garden and paved it over because it was messy." That is true, but there are two, or maybe three, reasons why I took out the muddy lawn section beyond the concrete.
First, I wanted to see if what she said about practicality is true. This area gets a lot of traffic, with people sitting, drinking, and creating fires in the firepit. It doesn't get constantly gardened like the vegetable garden does. Second, this area also connects to an eating area that has a bluestone patio. I painstakingly bought this bluestone in small amounts until I had enough to make the patio. I could always use the gravel as a base for additional bluestone if I didn't like the look of it by itself. The third reason I tried it was to give me the chance to try something new. Design is not only about doing what you love and staying with it. Great things can come from experimentation. Besides, it's always better to experiment in my own garden rather than on a client's. The chance to move furniture around under the shade of a big apple tree, add containers to grow fabulous plants and see them up close, and have a more cohesive connection to the house with hardscaping (the gravel looks and feels much like the concrete) is worth the experiment.
There is still time to experiment in your own garden while waiting for spring to really get into full swing. Consider adding or updating a path, fence, arbor, patio, walkway, stream, or pond. This is the perfect time, before planting overtakes the garden and your schedule.
—Susan Calhoun is the owner of Plantswoman Design in Bainbridge Island, Washington.