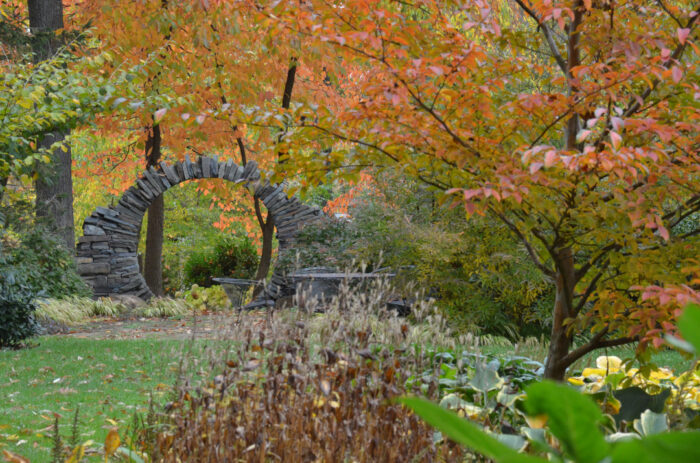 Today we're visiting with Carol Verhake.
It's been a while since I submitted photos of my garden, but I've been impressed with the fall color display this year and felt compelled to send you some for consideration. I garden in Berwyn, Pennsylvania, outside of Philadelphia, where I've lived for 22 years now. We're currently Zone 6b gradually moving toward 7a.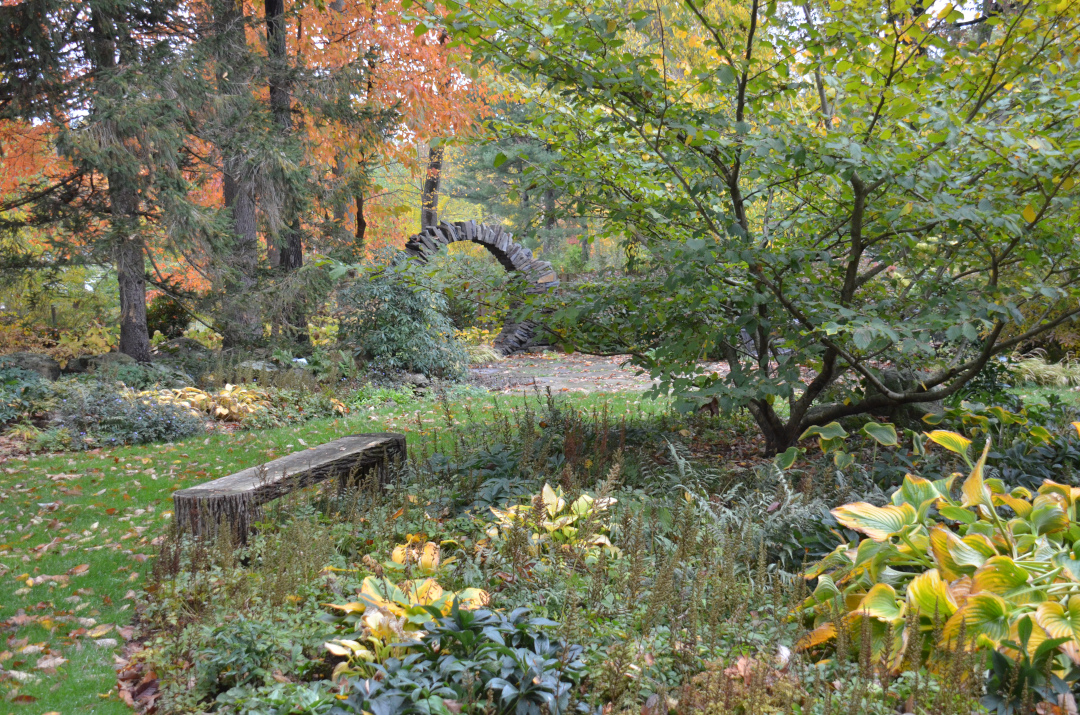 The majority of the photos I'm sending are of my woodland garden, which features lots of deciduous trees along with shrubs and perennials that I've introduced over the years.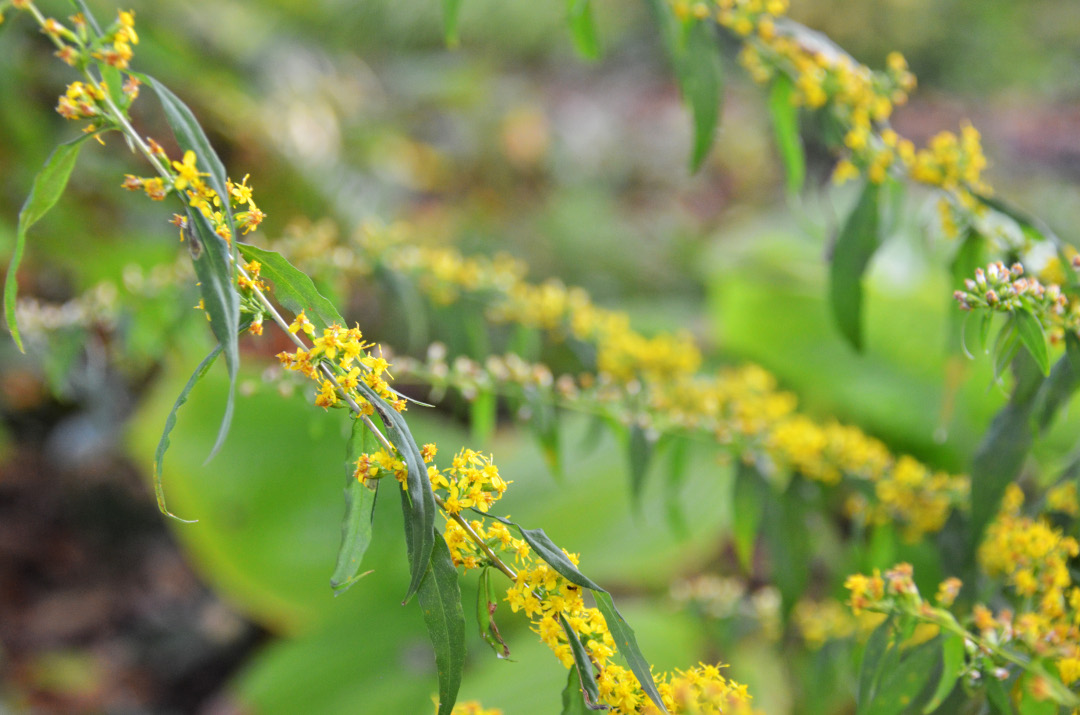 The area is mostly dry shade, which can be challenging, but I've found a number of plants that thrive there, such as this Solidago caesia (bluestem goldenrod, Zones 4–8).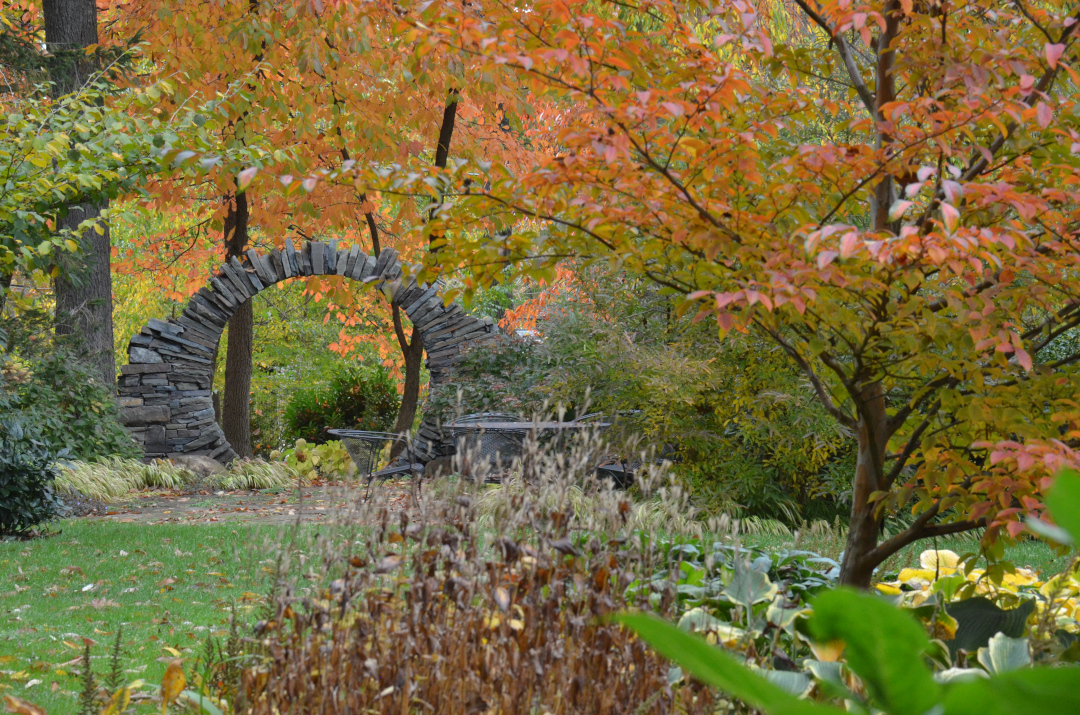 I've also added architectural features such as this stone moon gate, which echos the many boulders in my garden.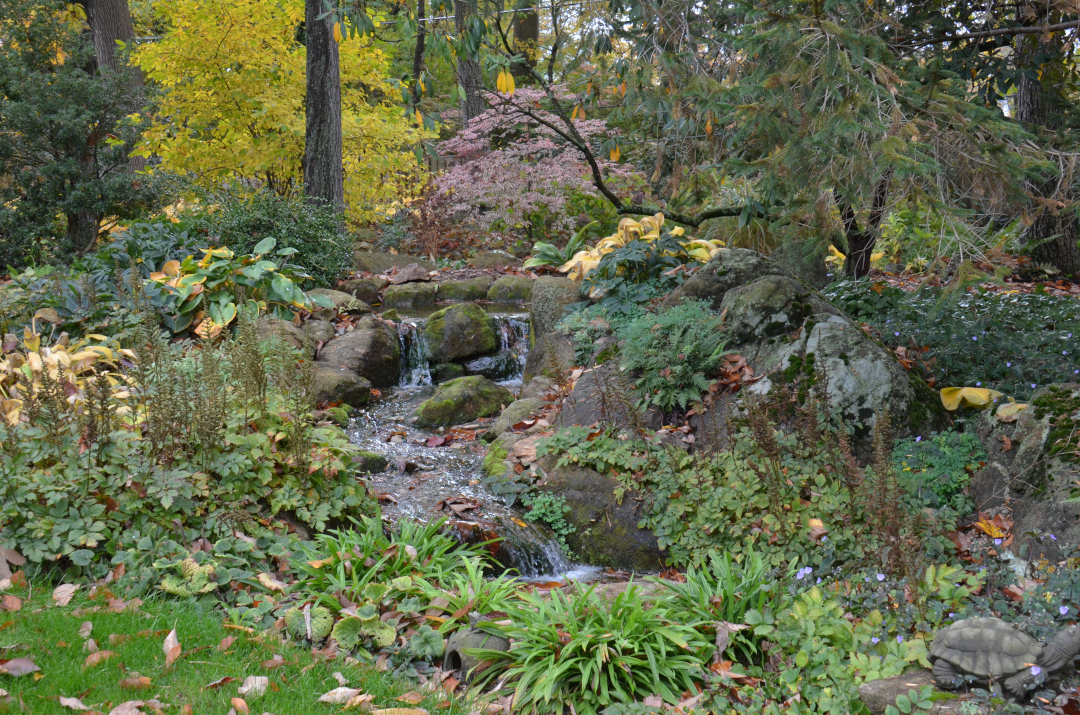 The boulders in the garden also provide the setting for a water feature.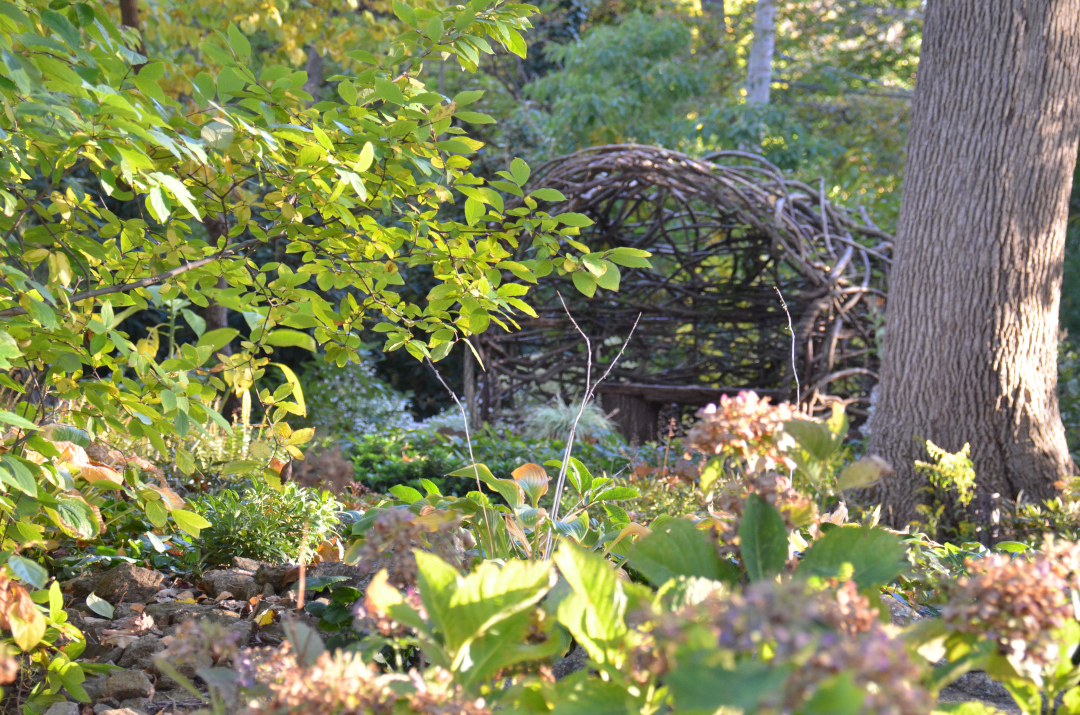 A new sitting spot affectionately called the Love Shack is a great place to relax and enjoy the garden from a different perspective.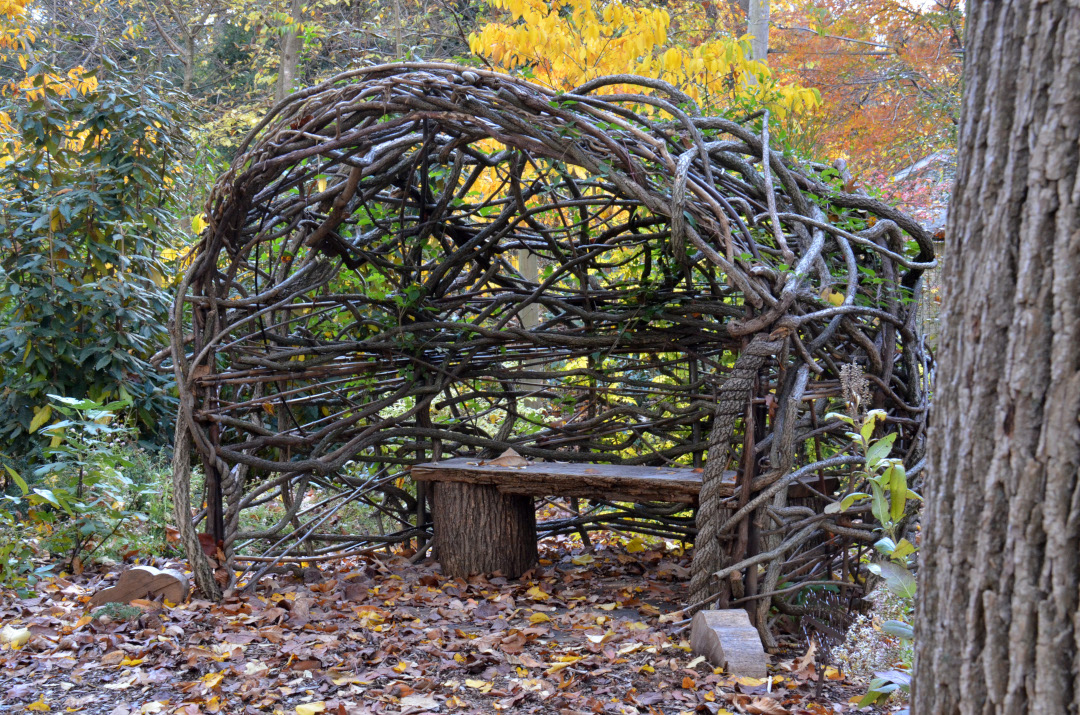 The shack is built primarily of invasive vines and harvested bamboo on an underlying structure of fence posts and PVC pipes that were spray-painted to make them disappear.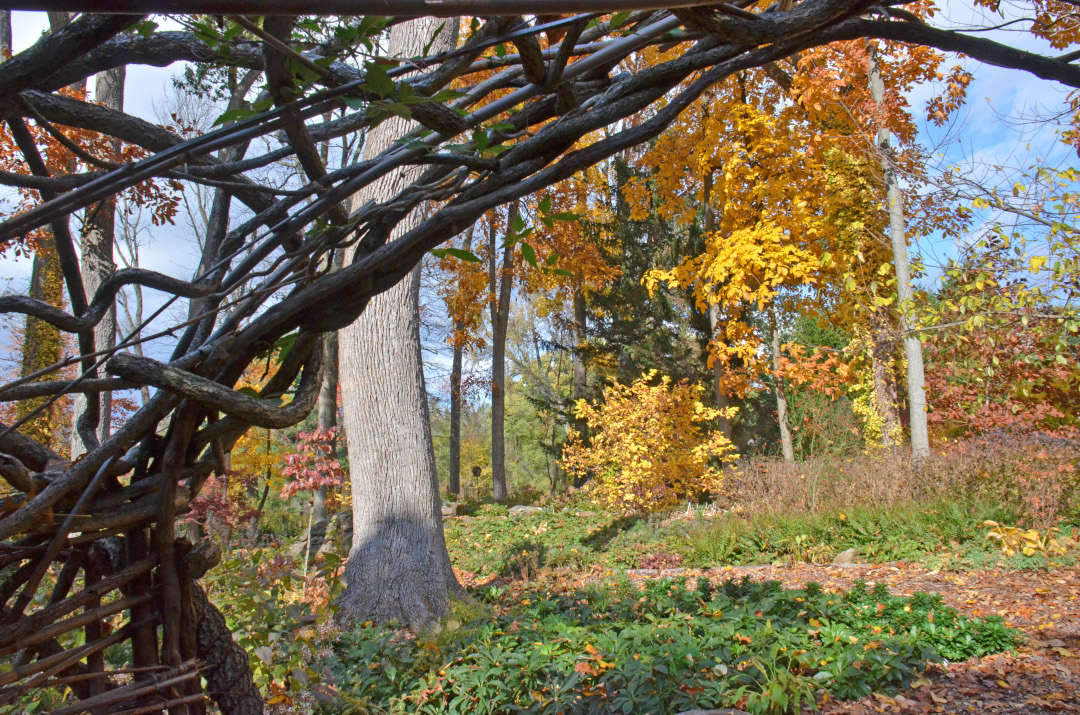 The view looking out from inside the Love Shack.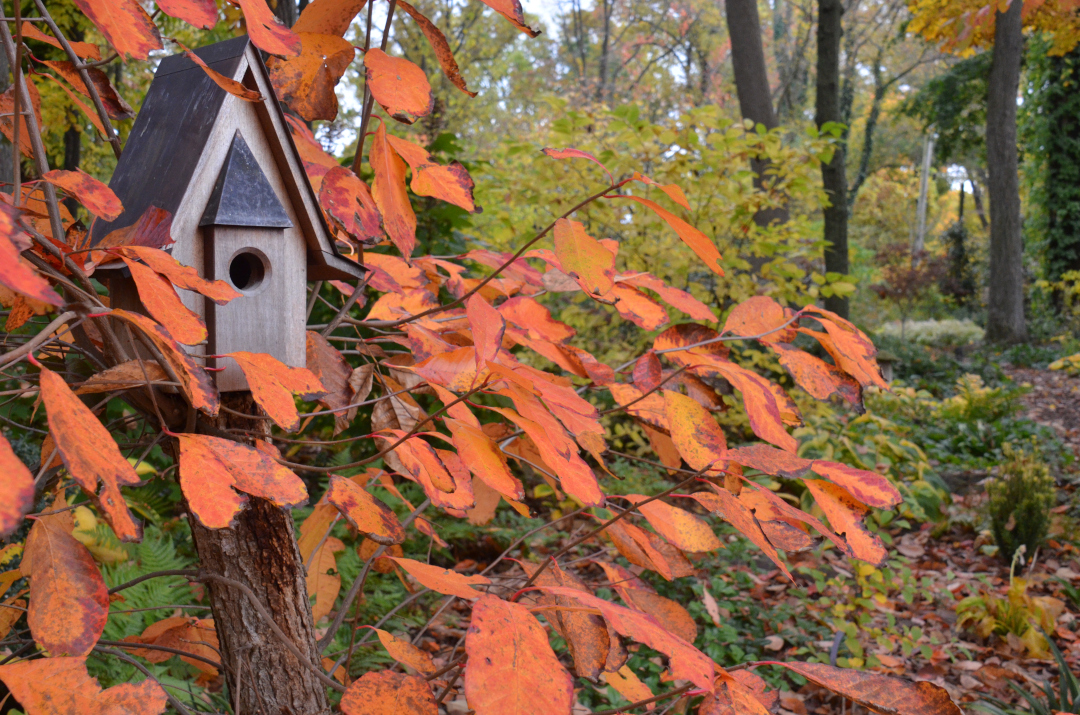 My woodland has suffered from a number of storms, but I use fallen logs as edging for my pathways, or to construct benches. I even converted this tree (Nyssa sylvatica, Zones 4–9) that was topped off by a storm into a living birdhouse post.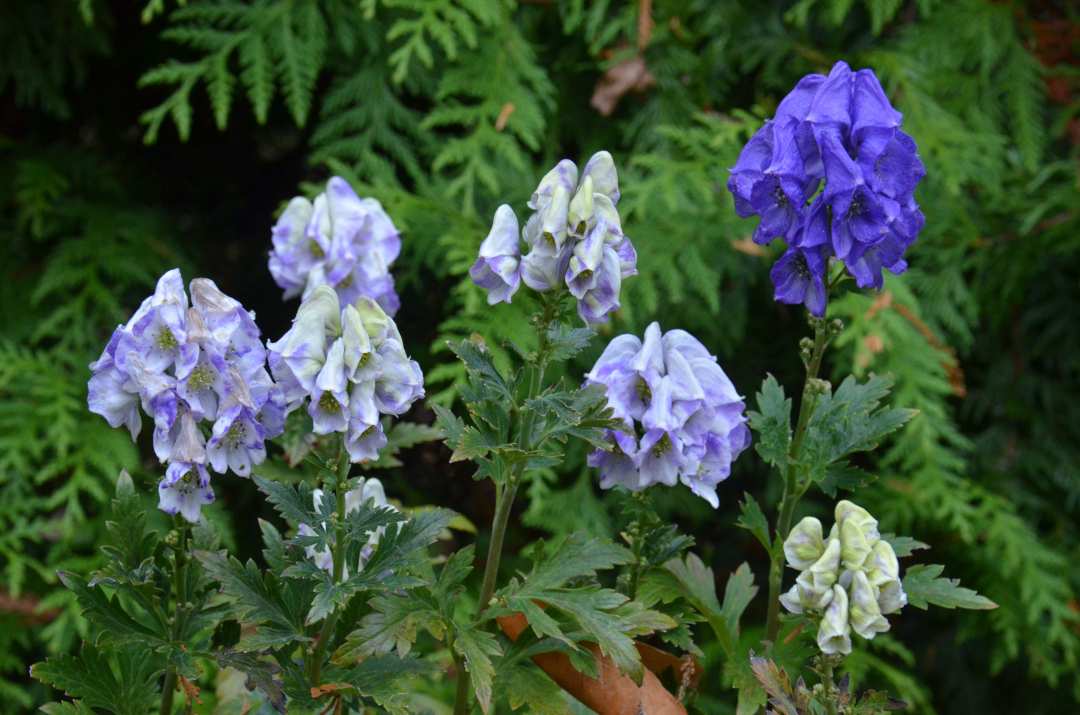 In addition to my shade garden, I have many sunny spots. Here Aconitum (monkshood, Zones 3–7) blooms with late-season blue flower.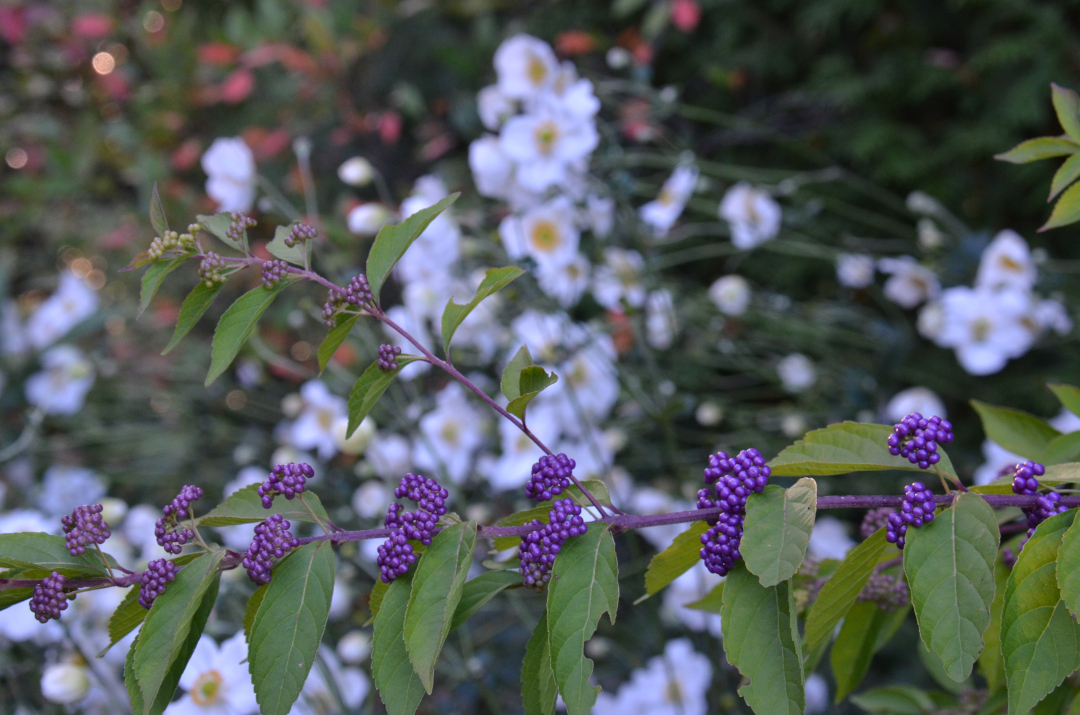 Beautyberry (Callicarpa 'Early Amethyst', Zones 5–8) and white anemones (Anemone hupehensis, Zones 4–8)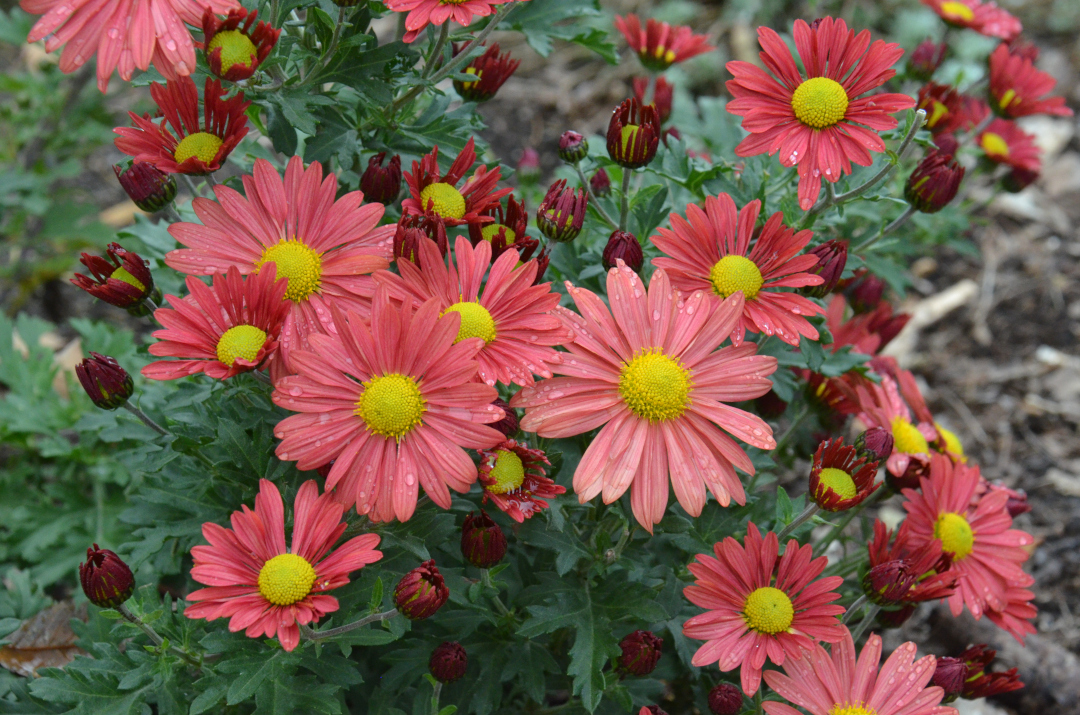 This hardy chrysanthemum (Zones 4–8) from the Global Warming series of late-blooming, hardy hybrids looks like the variety 'Glowing Ember'.
Have a garden you'd like to share?
Have photos to share? We'd love to see your garden, a particular collection of plants you love, or a wonderful garden you had the chance to visit!
To submit, send 5-10 photos to [email protected] along with some information about the plants in the pictures and where you took the photos. We'd love to hear where you are located, how long you've been gardening, successes you are proud of, failures you learned from, hopes for the future, favorite plants, or funny stories from your garden.
Have a mobile phone? Tag your photos on Facebook, Instagram or Twitter with #FineGardening!
Do you receive the GPOD by email yet? Sign up here.