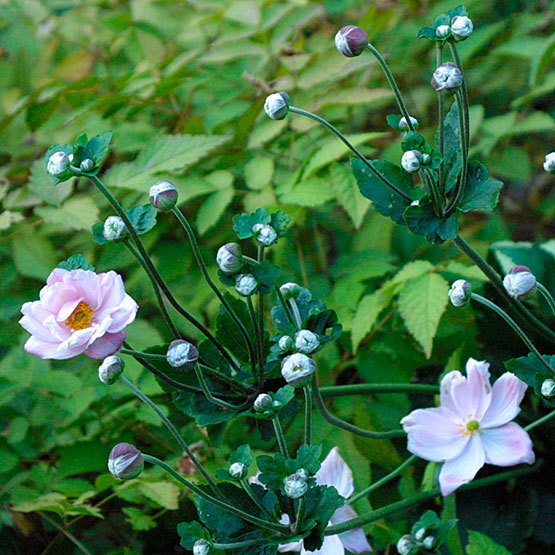 Members of the genus Anemone range from low-growing, tuberous plants to tall herbaceous specimens. Bloom time ranges from spring to autumn, with colors falling within the spectrum of the rainbow. Generally, leaves are sharply lobed or toothed. Flowers are solitary or borne in flat-topped or round clusters, with a prominent central mass of stamens.
Noteworthy CharacteristicsGrown for their open, saucer-shaped flowers in hues from whites, to soft blue-lilac pastels, to reds and buttery yellows.
CareGrowing requirements vary dramatically among species. Check individual plant.
PropagationSow seed in containers when ripe (germination is slow and erratic). Divide autumn flowering plants in spring or autumn (take root cuttings in spring) and grow on for a year in a pot. Separate rhizomes or rhizomatous plants in spring. Separate tubers in summer when dormant.
ProblemsLeaf gall, downy mildew, leaf and stem smut, and rust are common. Caterpillars, slugs, and flea beetles.