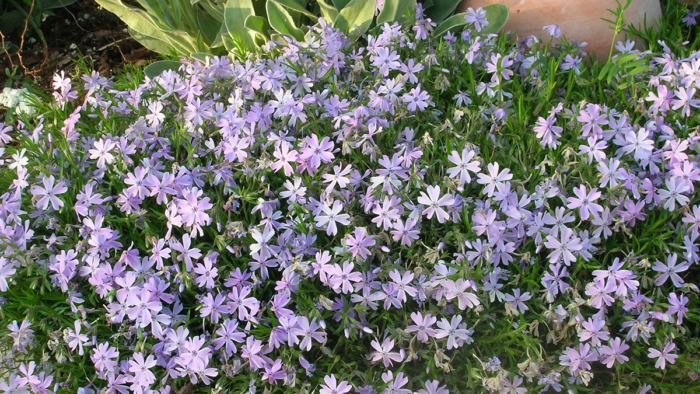 March is the starting line at the beginning of the race called spring. It seems that once spring begins, it speeds up until suddenly it is summer. Early-flowering perennials offer real evidence that warm weather is on the way. Here are a few of our favorites.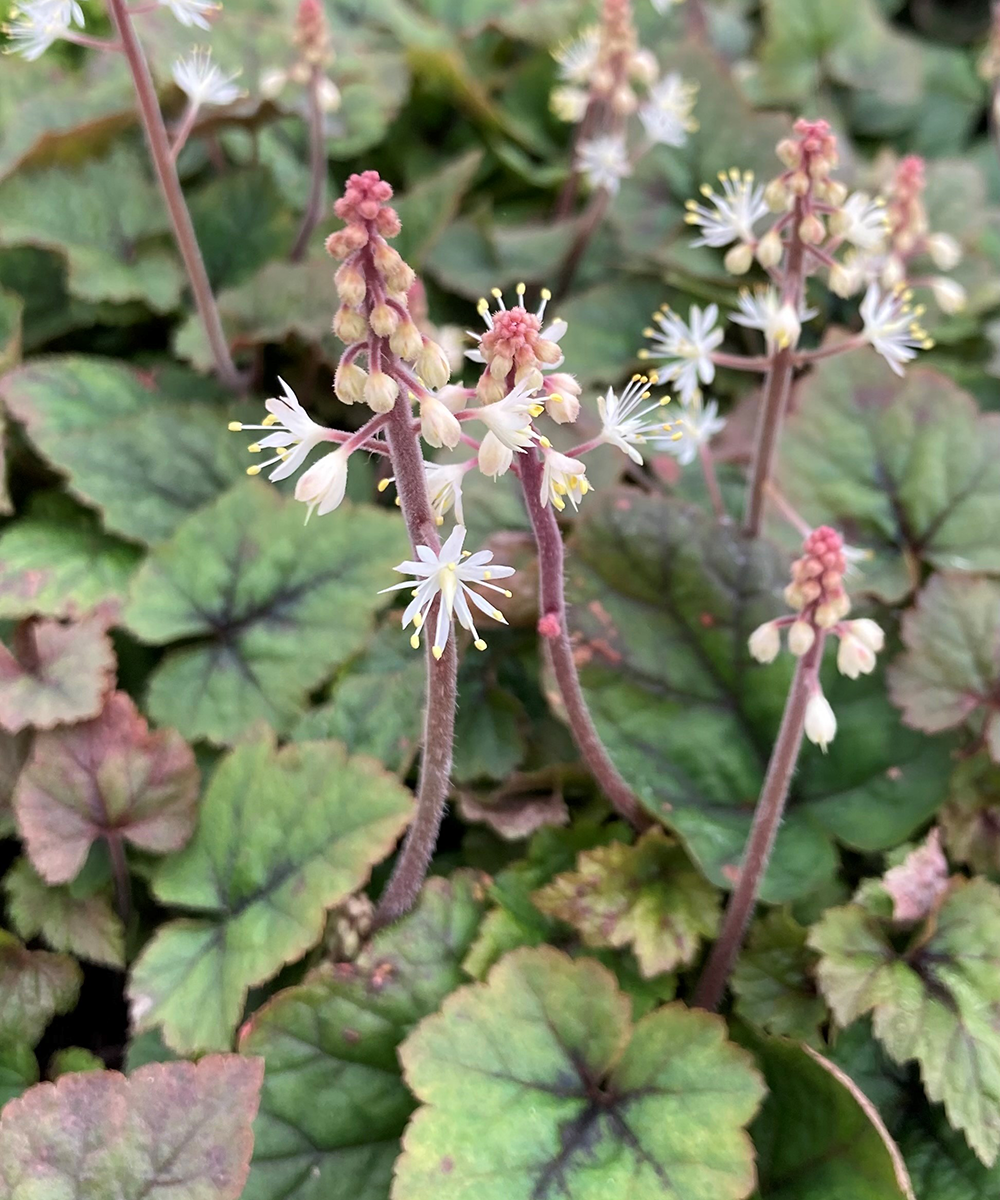 Wherry's foam flower
(Tiarella wherryi, syn. T. cordifolia var. collina, Zones 3–7)
This lovely, clumping perennial is native to the Southeast. It features evergreen leaves with a pink blush and dark veins. Its small, delicate white flowers are held in spires above the foliage. Although the individual flowers are small, together they are quite showy. Prolific bloomers, these plants can hold up to dozens of little flower spikes at once. Like other foam flowers, this species is low growing, usually less than 10 inches, with the flowers held another 8 to 12 inches above the foliage. It prefers the shade and is surprisingly drought tolerant.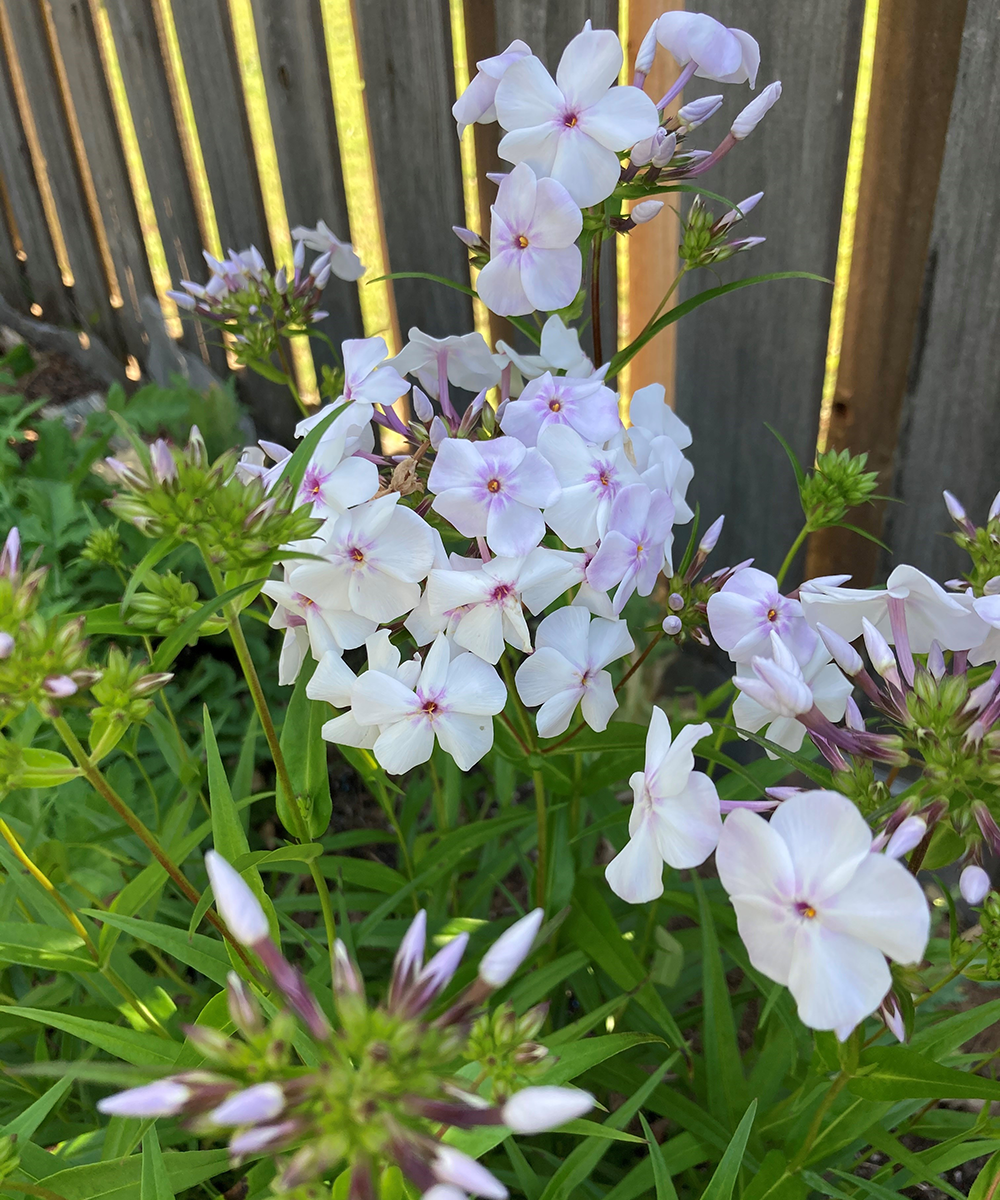 'Minnie Pearl' phlox
(Phlox 'Minnie Pearl', Zones 4–9)
'Minnie Pearl' is a bit of a spreader, but that just means there are more flowers. Low growing until it blooms, the basal foliage is often evergreen. In flower, the plants are up to 18 inches tall. Clusters of white blossoms appear at the top of thin stems. The unopened buds are blushed pink and then open to reveal the white flowers with pink around the eye. The display usually lasts for several weeks and can be prompted to rebloom with deadheading. In the South, I think they grow best with morning sun. Hot sun makes the foliage appear a bit yellow and sickly, while too much shade can lead to mildew on the foliage.
'May Breeze' sweet William
(Phlox divaricata 'May Breeze', Zones 3–8)
Another early phlox is 'May Breeze' sweet William. There are a lot of sweet William varieties out there, and they are all early. I just happen to like this one. The low-growing evergreen foliage can be used as a ground cover in the shade. The flowers are held above the foliage about 8 to 10 inches and keep appearing usually until early April. 'May Breeze' is a beautiful very pale blue that shows up exceptionally well in the shade.
Epimedium
(Epimedium spp. and cvs., Zones 4–9)
Epimediums, also sometimes called fairy wings, like to bloom and produce beautiful new leaves at the same time. Each spring, they enchant gardeners with their small, spurred flowers that are held in sprays above the newly emerging bronze to pink leaves. The flowers, depending on species or cultivar, may be white, pink, yellow, or rose. The evergreen leaves are shaped like elongated hearts and provide an airy ground cover. The foliage often turns orange in the fall. This group of perennials comes in a wide range of sizes, from 6 to 24 inches tall and 12 to 30 inches wide. Drought tolerant once established, epimediums grow best in shade with some early sun.
'Georgia Blue' speedwell
(Veronica umbrosa 'Georgia Blue', Zones 6–8)
This early-blooming favorite is a low-growing ground cover that produces masses of tiny bright blue flowers for a couple of months. The flowers are only held about 2 inches above the foliage, which generally stays just under 4 inches tall. The foliage is green in the shade but nearly red in the sun during the winter. The plants are very tolerant of a lot of growing situations. 'Georgia Blue' is also an excellent spiller in a container, since the foliage is attractive even without flowers.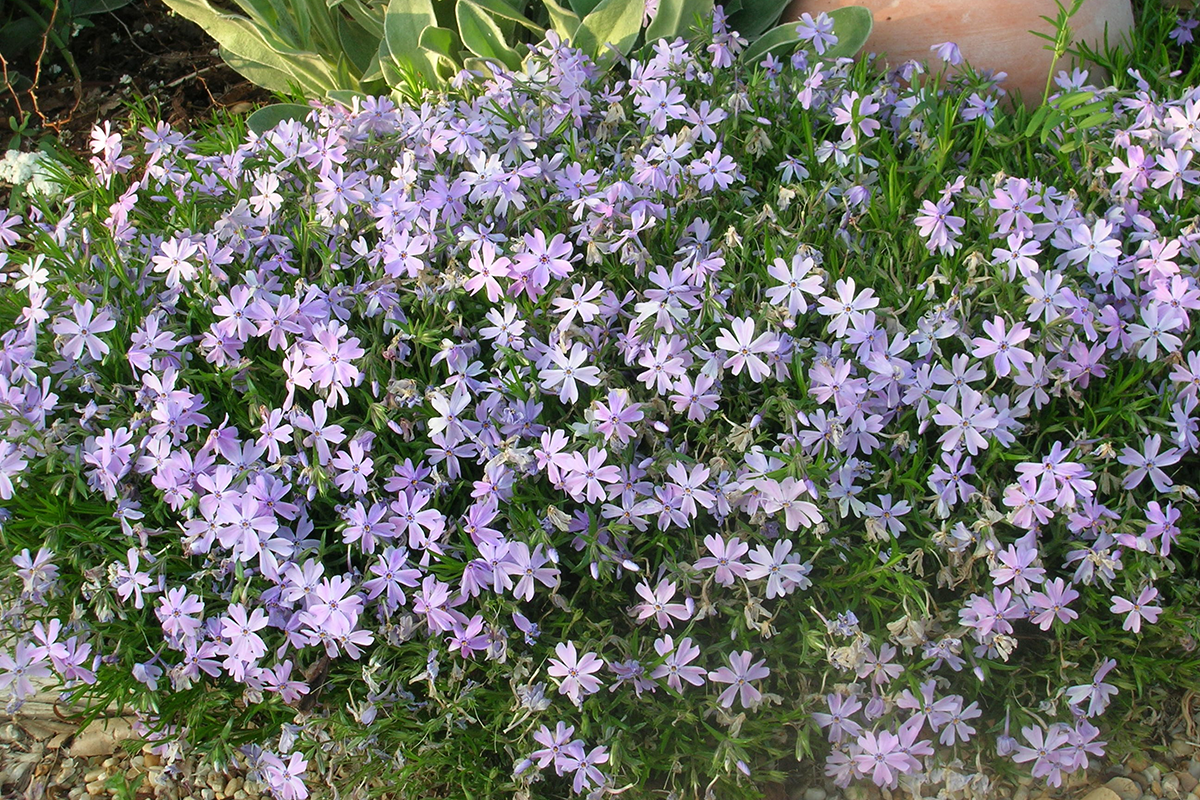 Moss phlox
(Phlox subulata and cvs., Zones 2–8)
Finally, another phlox worth including on this list—moss phlox. Also sometimes called thrift, this perennial makes a solid mat of foliage up to 6 inches tall and 20 inches wide and then early in the spring is practically covered in blooms. Occasionally, additional random flowers will appear later, especially in the fall. The flowers are penny sized and can be white, blue, pink, or red depending on variety. The evergreen foliage is dense and can be a good ground cover under roses and deciduous shrubs. Easy to grow, moss phlox tolerates full sun to shade but not deep shade. Once established it is drought tolerant.
Spring in the South is too short, so do not miss a minute in the garden. Keep your eyes open for and savor those precious signs of spring.
—Jason and Shelley Powell own and manage Petals from the Past, a garden center in Jemison, Alabama.