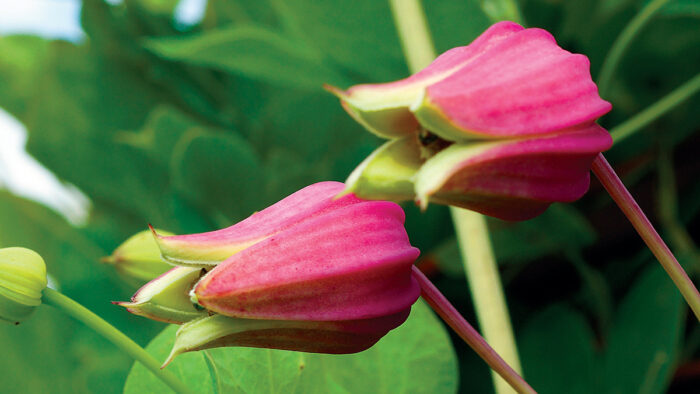 While we would all ideally have gardens that look at their peak in every season, the reality is often far from that ideal. Very few of us have all the time in the world to dedicate to our gardens, and the hard truth is the planning and work that goes into gardening means we often only get one season where we can sit back and enjoy the fruits of our labor.
As Executive Editor Danielle Sherry explains, "Winter is for planning. It's when you really don't want to be outside and when your time is better spent formulating the plan of attack to make your garden the best it can be. Spring is the working time period, when the bulk of your cleanup, planting, and projects get done. Fall is also a working period and is generally when you can revisit the things you didn't get done in spring."
After all of that prep and planning, you want to ensure your summer garden is at its prime when it's finally too hot to toil. To help ensure your summer garden really shines, regional experts shared their favorite perennials for this peak season. Find picks for the South below, and be sure to check out more fabulous summer selections in Peak-Season Combos.
---
1. Tall Swamp Sunflower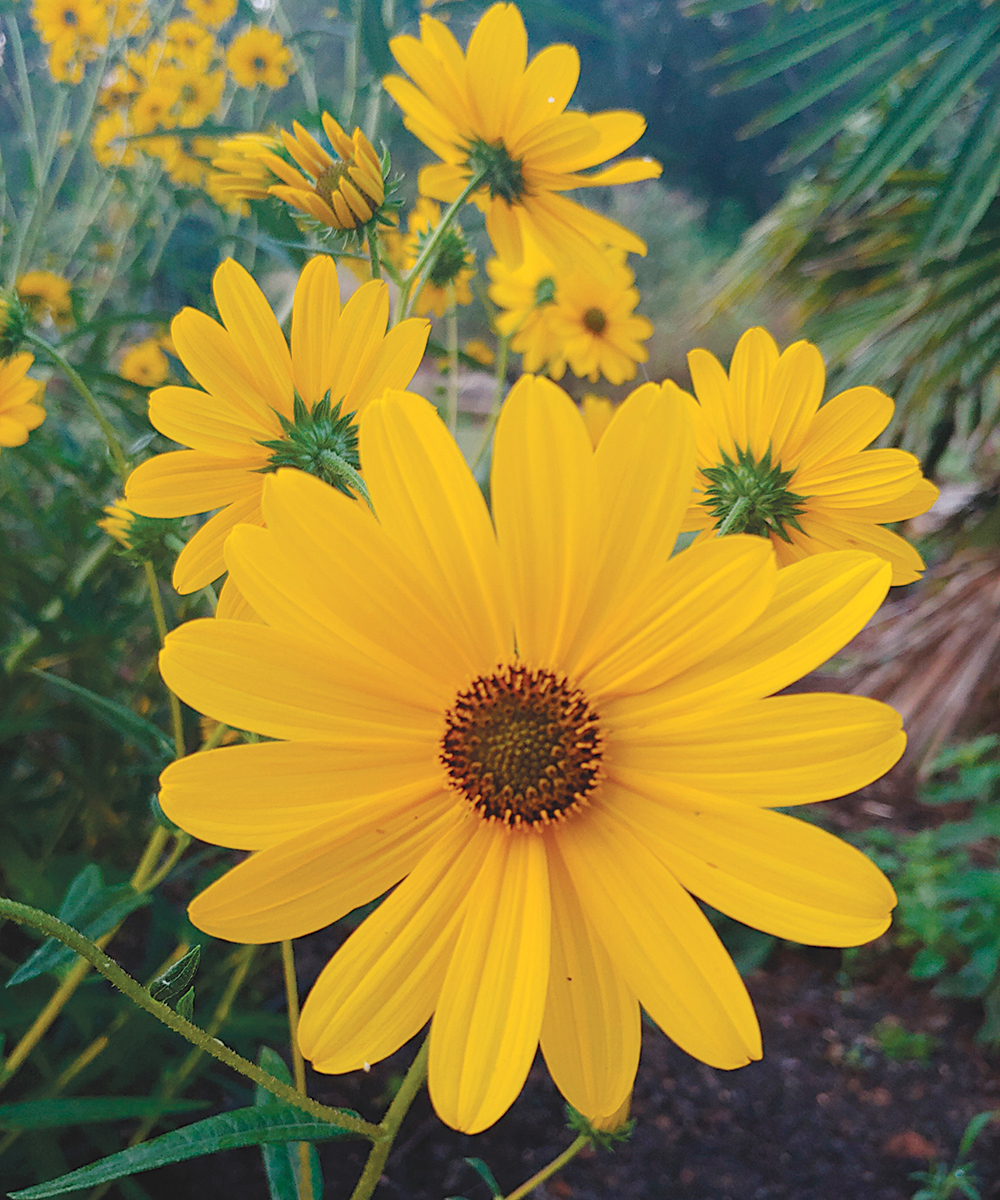 Zones: 6b–10
Size: 4 to 8 feet tall and 6 to 10 feet wide
Conditions: Full sun to partial shade; moist to wet soil
Native range: Southeastern United States from South Carolina to Florida and eastern Texas
Also known as muck sunflower, this widespread native is often found in naturally moist or wet areas. At the South Carolina Botanical Garden, it grows vigorously up to 8 feet tall each year, even in heavy clay. Reportedly it will develop a more dense and compact habit when sited in full sun and very wet conditions, but it is adaptable to most soil types. When necessary, we manage its size by cutting it back by a third in early summer. This perennial sunflower is great for spots where it can colonize, such as at the back of a border, in a rain garden, or in naturalized plantings on wet sites. Masses of bright flowers in late summer and early fall are a feast for native pollinators, and the seeds that follow are favored by native birds.
2. Whiteleaf Leather Flower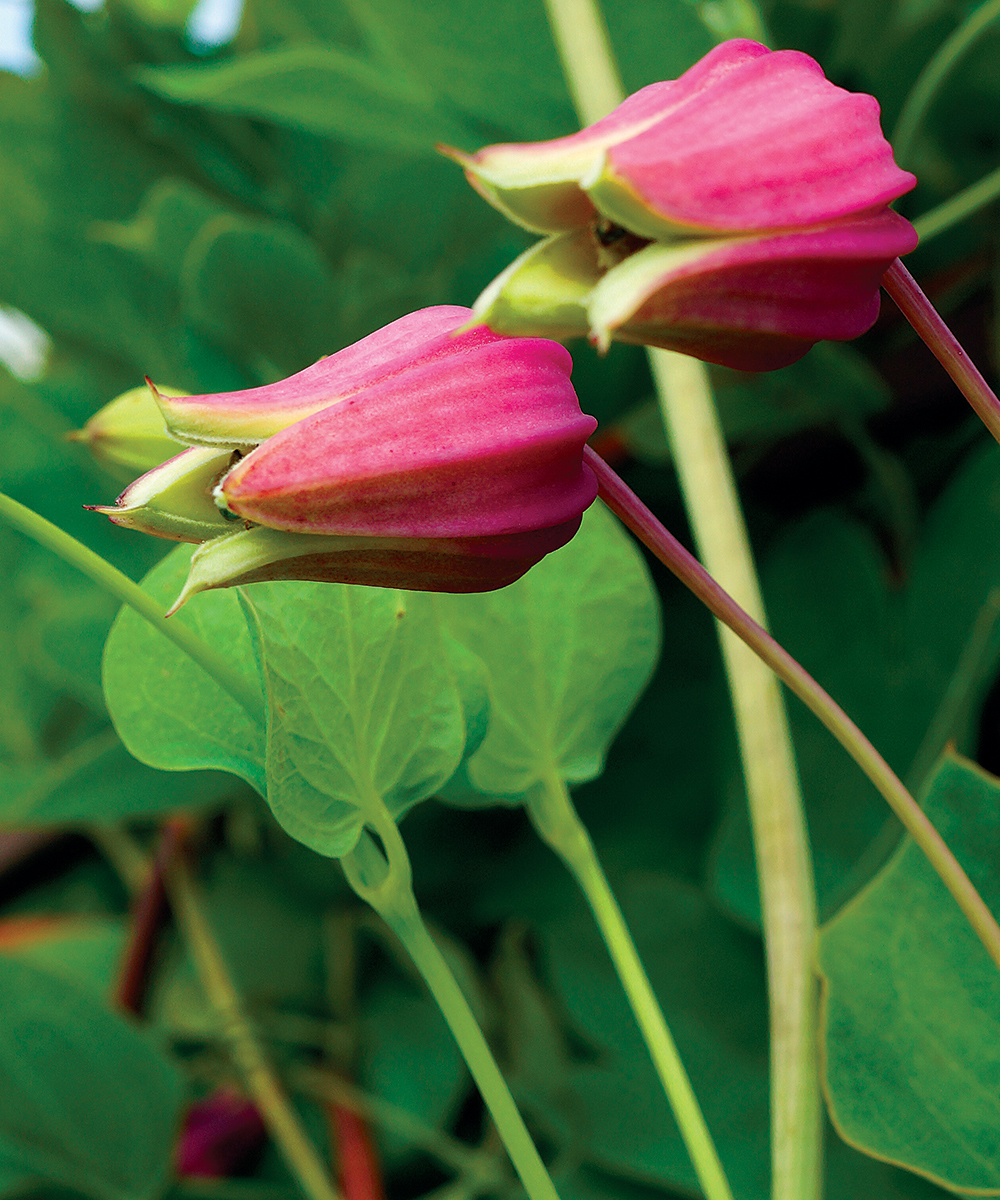 Name: Clematis glaucophylla
Zones: 6–10
Size: 6 to 12 feet tall and wide
Conditions: Full sun to partial shade; moist, well-drained soil
Native range: Southeastern North America
The blooms of this uncommon and well-behaved native vine first appear in late spring and continue until early fall. The showy, purple-pink, bell-shaped flowers provide a nectar source for wildlife such as hummingbirds and bees. The stunning vines scramble up trees, shrubs, or structures using specialized leaf petioles to wind around branches and other supports. Since whiteleaf leather flower grows naturally in forests, outcroppings, and along streambanks, it appreciates having its feet in partial shade with soil that is rich, organic, and slightly acidic to neutral. In winter, it provides continued ornamental interest with whorls of feathered seed heads covering the vine, which may be pruned to the ground once it goes dormant.
3. Great Blue Lobelia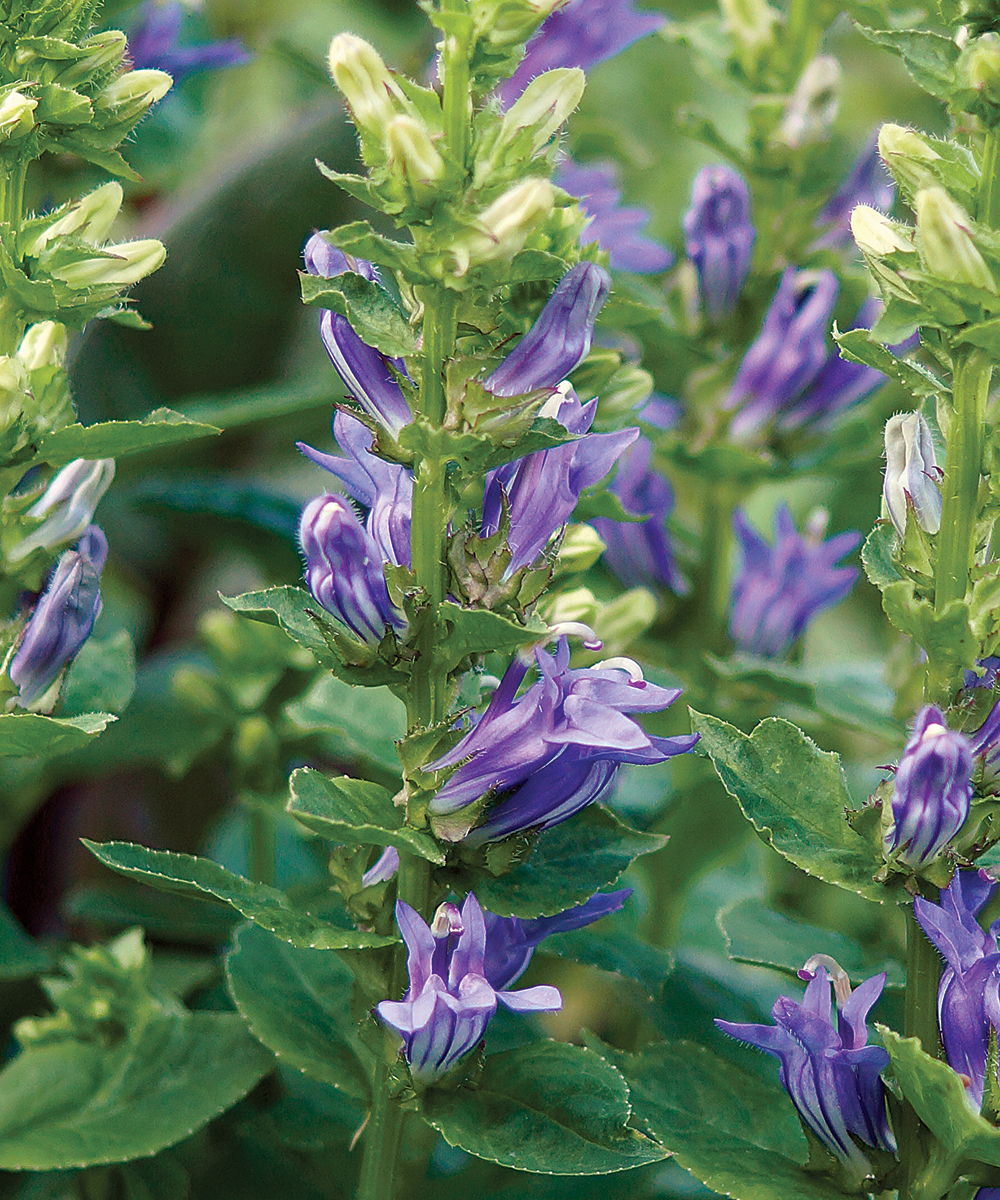 Name: Lobelia siphilitica
Zones: 4–9
Size: 3 to 5 feet tall and 6 to 12 inches wide
Conditions: Full sun to partial shade; rich, moist to wet soil
Native range: Eastern North America
Great blue lobelia is a beautiful blue counterpart to the better-known red cardinal flower (Lobelia cardinalis, Zones 3–9). It is native to most of eastern North America in moist to wet sites. The plant starts off with a rosette of bright green leaves and soon sends up a tall spike of periwinkle-blue, snapdragon-like flowers that bloom from summer to fall. It requires constant moisture, especially in full sun, and in warmer climates it will perform best in morning sun and afternoon shade. In ideal conditions it may naturalize to politely mingle between other plants. This is a short-lived perennial, so self-seeding is generally encouraged. If you don't want volunteer seedlings, remove the seed capsules after the plant finishes flowering.
4. Blue Ridge Catchfly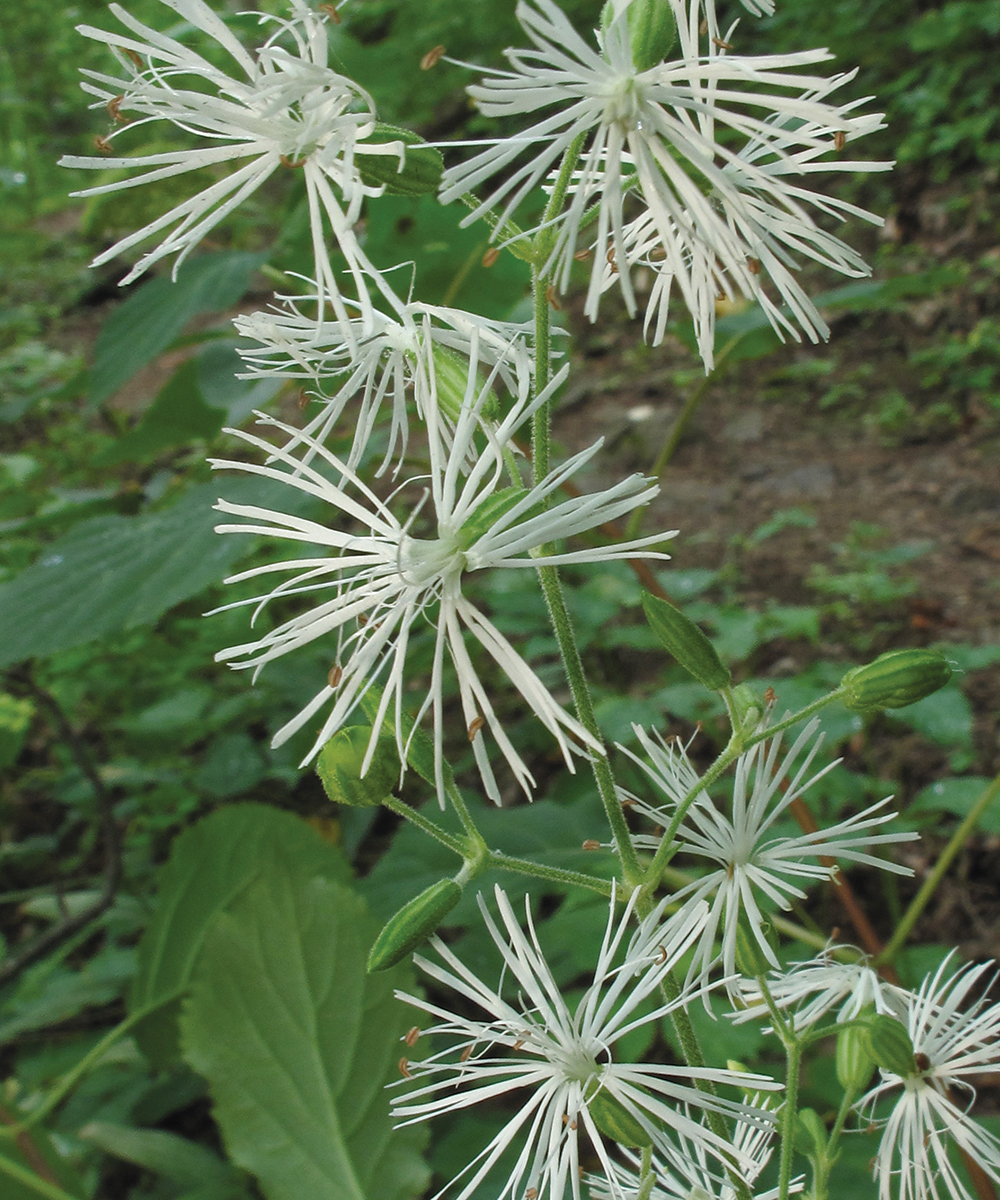 Zones: 5–8
Size: 3 to 5 feet tall and wide
Conditions: Partial shade; moist, well-drained soil with slightly acidic to neutral pH
Native range: Southern Illinois to southern Virginia and south to Georgia
Blue Ridge catchfly is rare throughout its native range, and most of the wild populations are small. It has lost much of its habitat to logging, road construction, and right-of-way maintenance. In the Carolinas, it grows naturally in rich woodlands with nearly neutral soil. In our garden, it receives partial sun and requires little to no maintenance other than occasional irrigation during the summer months. Its hairy stems exude a sticky substance that sometimes traps insects, but the plant does not use them for their nutritional value. Small, white, carnation-like flowers at the end of each stem open in the evening; these are pollinated primarily by moths and only occasionally by bees and butterflies.
---
Allison Kelly is the Natural Heritage Garden manager and Trent Miller is the Living Collections and Desert Garden manager at the South Carolina Botanical Garden in Clemson, South Carolina.