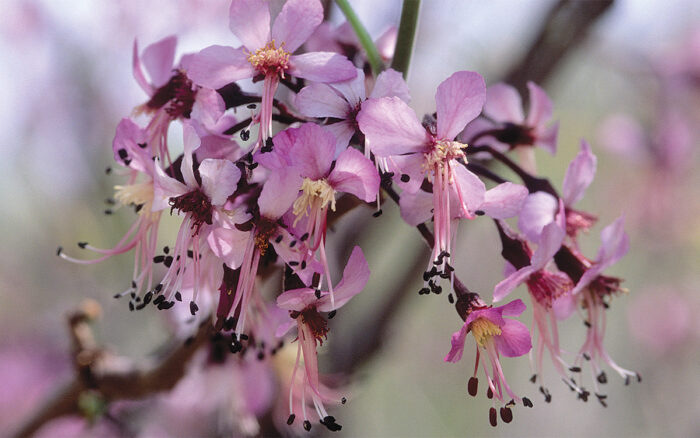 According to NASA Earth Observatory, one-third of the United States experienced some level of drought in 2020. Unfortunately, we know this was not a random anomaly but an increasing trend with more and more of the country experiencing extended dry spells.
If you've found yourself outside holding the hose more often in recent years, it might be time to invest in more drought-tolerant plants. Below, you'll find four expert-selected, resilient shrubs that can easily become stars or backbones of your garden, while shrugging off anything the climate of the South throws their way.
---
1. Mexican Buckeye
Name: Ungnadia speciosa
Zones: 7–9
Size: 10 to 30 feet tall and 10 to 20 feet wide
Conditions: Full sun to partial shade; well-drained soil
Native range: Southwestern United States, Mexico
The first time I saw Mexican buckeye, it was being grown as a multistemmed shrub in the xeric garden at the JC Raulston Arboretum in Raleigh, North Carolina, but here in East Texas I've seen it used more often as a small tree. In early spring its charming, rose-colored blooms flare open to welcome pollinators. In autumn the pinnately compound foliage turns a lovely yellow, and the three-sutured seed capsules split open to release marble-size seeds. These mini-buckeyes can be a tripping hazard, so site the plant away from walkways. Make certain no one consumes the seeds, as they are toxic.
2. Firebush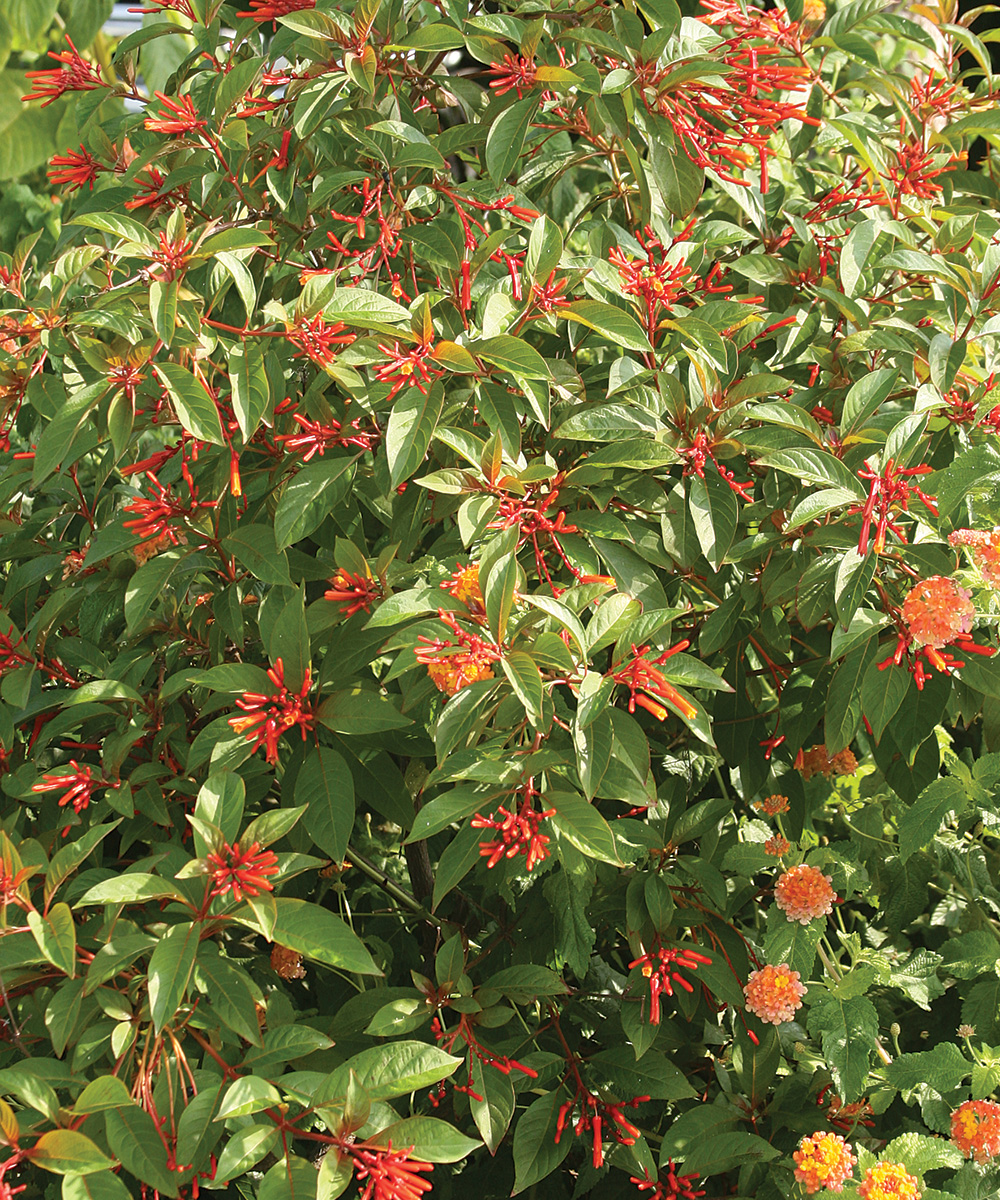 Name: Hamelia patens
Zones: 8b–10
Size: 1 to 7 feet tall and wide
Conditions: Full sun to partial shade; well-drained soil
Native range: Florida, Central America, South America
In midsummer in the Deep South, when most plants are frying, firebush is just getting started. This shrub thrives in our region's heat and humidity, with little irrigation once established. Bronzed green foliage with red highlights rises to almost head height, appearing in whorls up and down the stem. The tops of the stems produce an inflorescence of long, tubular, red flowers, which are followed by fruit that ripens to black. Here in East Texas this plant is killed back by a hard winter, so we treat it as a cutback plant. It can also be grown as an annual. For spicier color, try yellow variegated Lime Sizzler™ (H. patens 'Grelmsiz', Zones 9–11).
3. 'Shoal Creek' Chaste Tree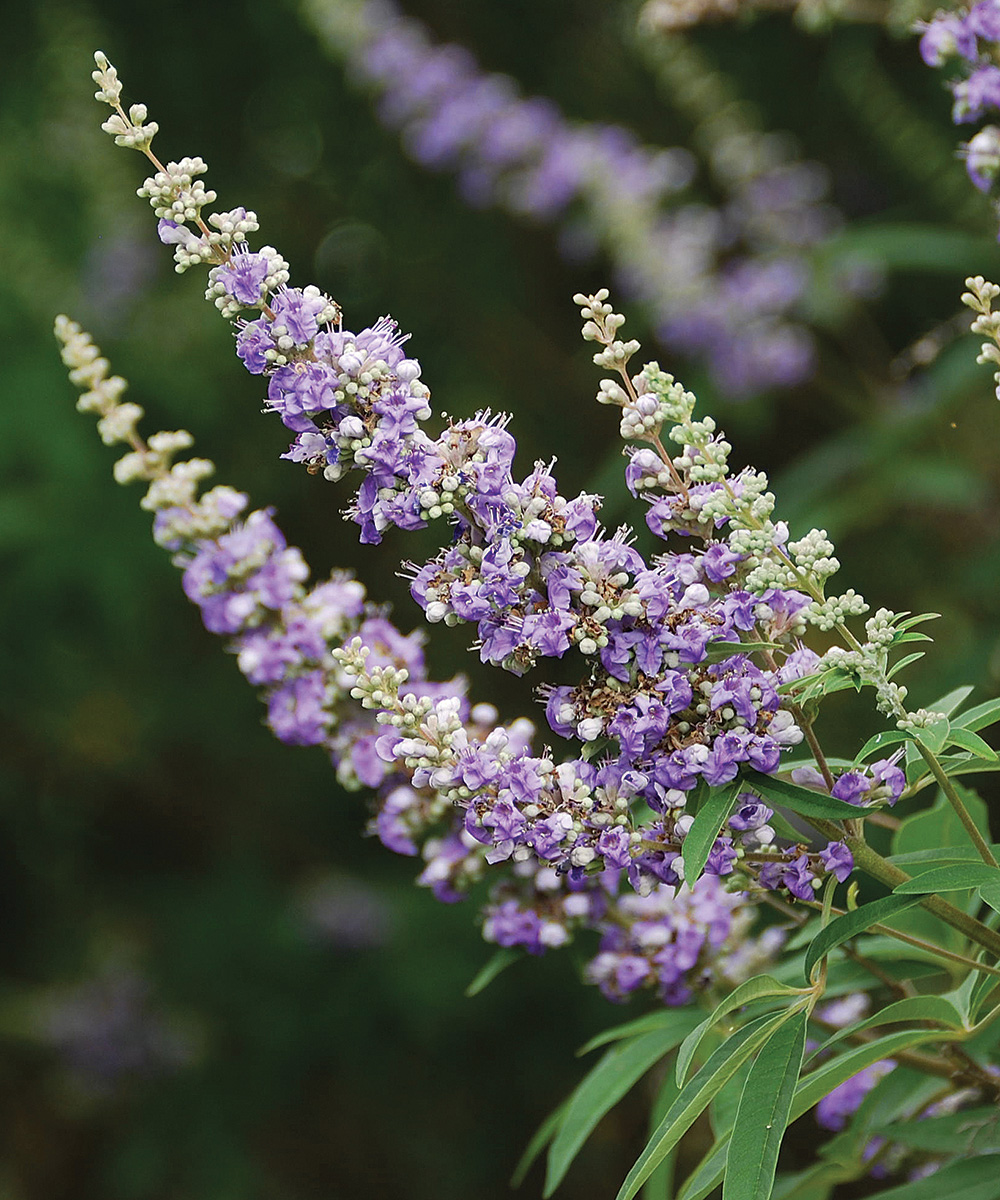 Name: Vitex agnus-castus 'Shoal Creek'
Zones: 6–9
Size: 5 to 15 feet tall and 5 to 12 feet wide
Conditions: Full sun; well-drained soil
Native range: Southern Europe, western Asia
'Shoal Creek' livens the summer landscape with beautiful, slender inflorescences of purple flowers. The palmately compound leaves also add a nice texture, and they release a light, minty fragrance when brushed. Chaste tree responds well to pruning, whether it is to rejuvenate the plant, to cut out deadwood from a hard cold snap, or to keep it as a shorter, coppiced shrub. It is very drought tolerant once established. Horticulturists in Georgia noted that chaste tree was one plant that made it through their 2007 drought well. Take caution using this plant near natural areas, as it can be a bit seedy.
4. Chinese Podocarpus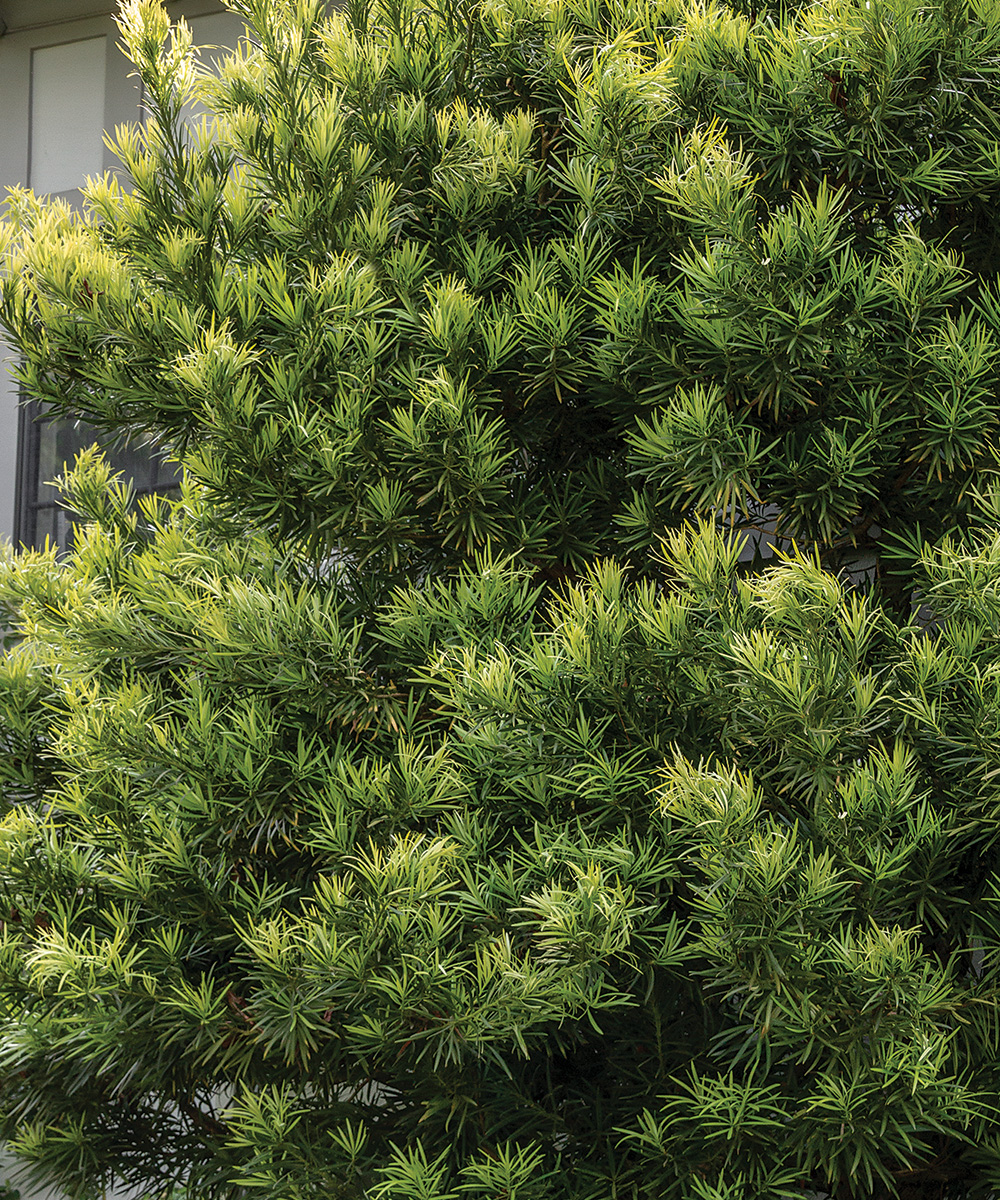 Name: Podocarpus macrophyllus
Zones: 8–10
Size: 10 to 15 feet tall and wide; maximum 40 feet tall
Conditions: Full sun to partial shade; well-drained soil
Native range: Japan, China
I love the thicker, elongated foliage of Chinese podocarpus. It thrives in the heat of the South and tolerates dry spells. When grown in areas colder than Zone 8, however, plants can struggle with winter freezes. At the JC Raulston Arboretum in Raleigh, North Carolina, it survived well through the 2007 drought. Plants can be sheared as a hedge or topiary or allowed to grow into an oval to columnar-shaped tree that can reach up to 40 feet tall over time. This conifer's seeds are naked and subtended by a red to blue aril, which adds a nice splash of color on female plants.
---
Jared Barnes, Ph.D., is an associate professor of horticulture at Stephen F. Austin State University in Nacogdoches, Texas.