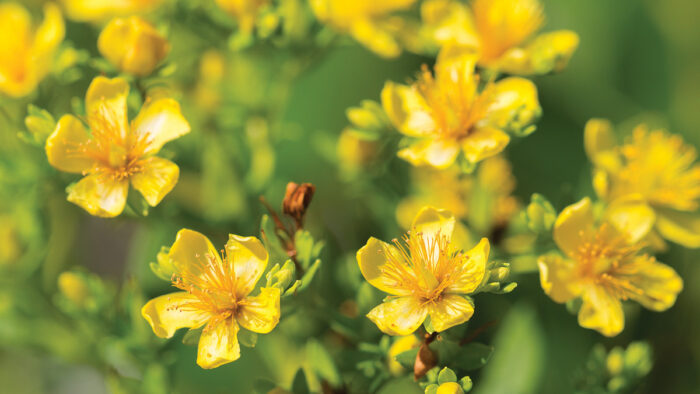 According to NASA Earth Observatory, one-third of the United States experienced some level of drought in 2020. Unfortunately, we know this was not a random anomaly but an increasing trend with more and more of the country experiencing extended dry spells.
If you've found yourself outside holding the hose more often in recent years, it might be time to invest in more drought-tolerant plants. Below, you'll find four expert-selected, resilient shrubs that can easily become stars or backbones of your garden, while shrugging off anything the climate of the Mid-Atlantic throws their way.
---
1. Summer Wine® Ninebark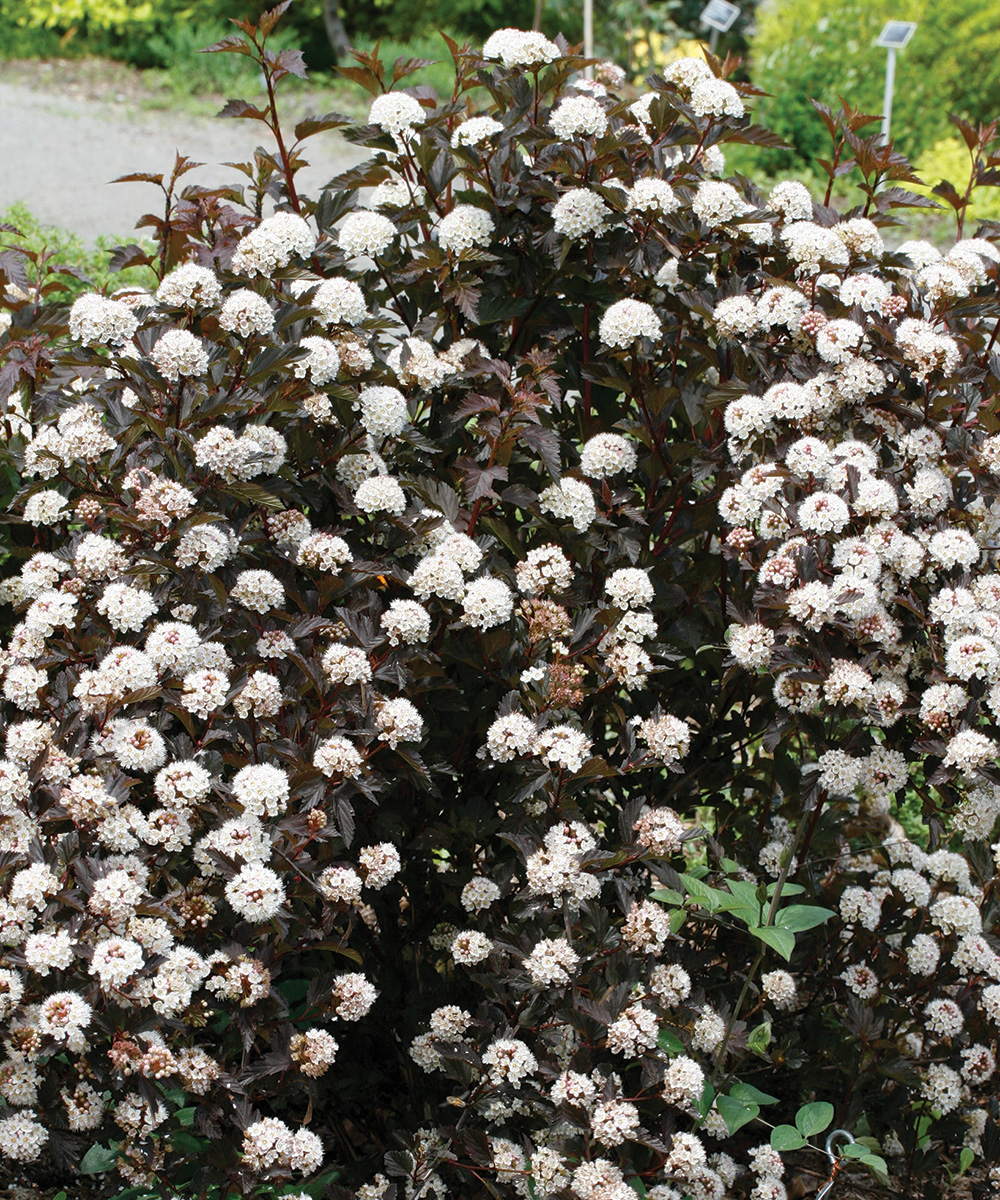 Name: Physocarpus opulifolius 'Seward'
Zones: 3–7
Size: 5 to 8 feet tall and wide
Conditions: Full sun; average to dry, well-drained soil
Native range: Eastern North America
Although best known for its sumptuous, deeply cut merlot foliage, this ninebark has many other outstanding attributes. Throughout the winter months, bark peels in textured, thin strips to reveal the red to light-brown inner bark on mature stems. During late spring, lovely pink buds open to display pink to white pincushion flower clusters that are excellent for floral arrangements. These blooms are followed by interesting five-chambered seedpods that are a vibrant red and mature to tan, creating another layer of winter interest along with the bark. Many ninebarks are prone to powdery mildew; however, this cultivar is quite resistant.
2. Bushy St. John's Wort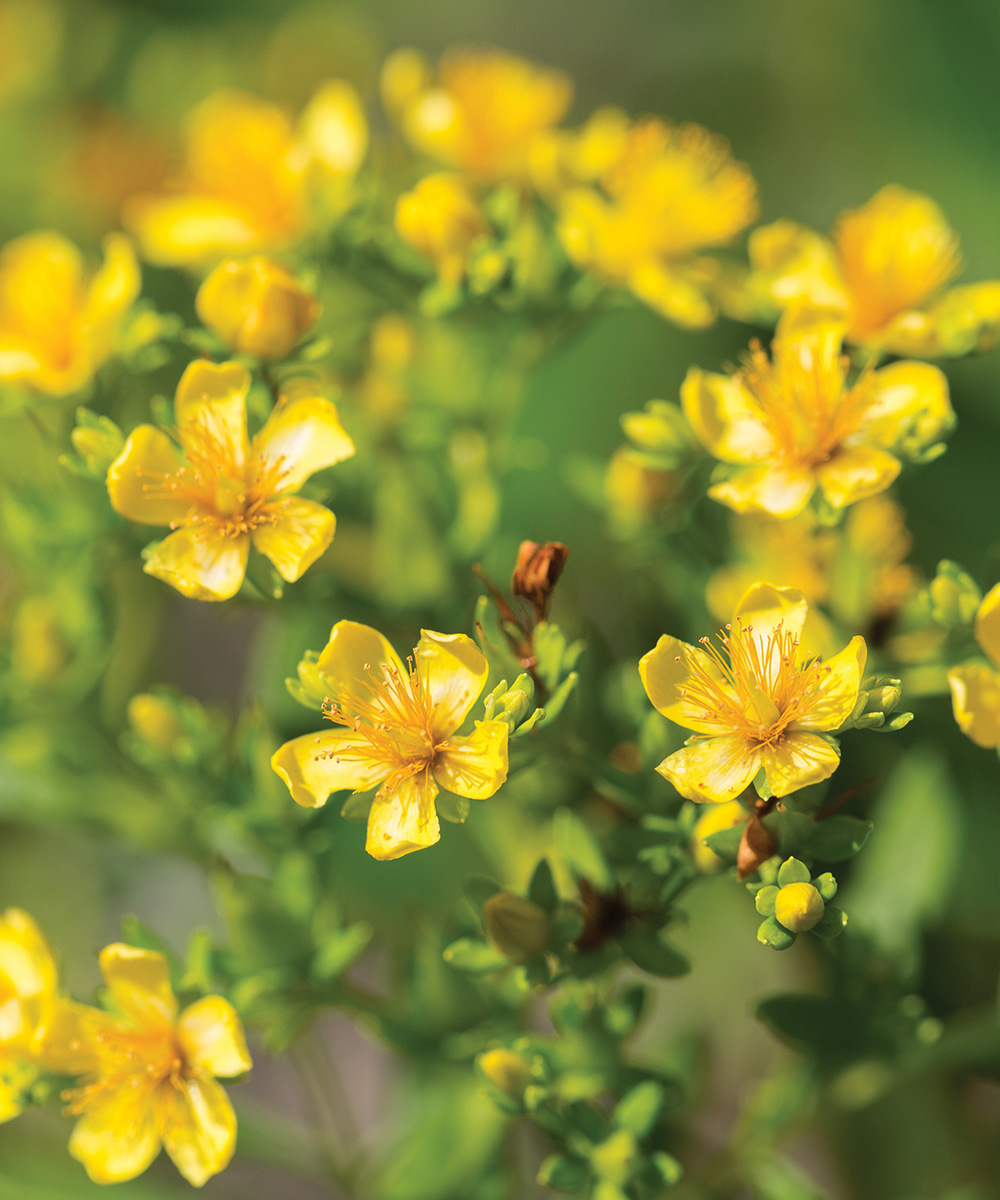 Name: Hypericum densiflorum
Zones: 3–8
Size: 3 to 5 feet tall and wide
Conditions: Full sun to partial shade; dry to moist soil
Native range: Eastern United States
This lesser-known, adaptable shrub is a true four-season delight. Lance-shaped foliage emerges in spring, which provides the perfect backdrop for the explosion of bright golden summer blooms. Dozens of frilly wandlike stamens are perched at the center of each bloom, creating a delightful, fuzzy effect. As the days shorten, the foliage takes on a yellow hue. However, the best attribute of this plant emerges as the leaves fall and its exfoliating and vibrant bronze bark is revealed. Bushy St. John's wort can be pruned as a cutback shrub but is best left to grow freely, which will maximize stem growth. Although it typically lives along stream beds in the wild, it is very drought tolerant and can take a range of soil situations, from clay to loam to sand.
3. 'Low Glow' Japanese Red Pine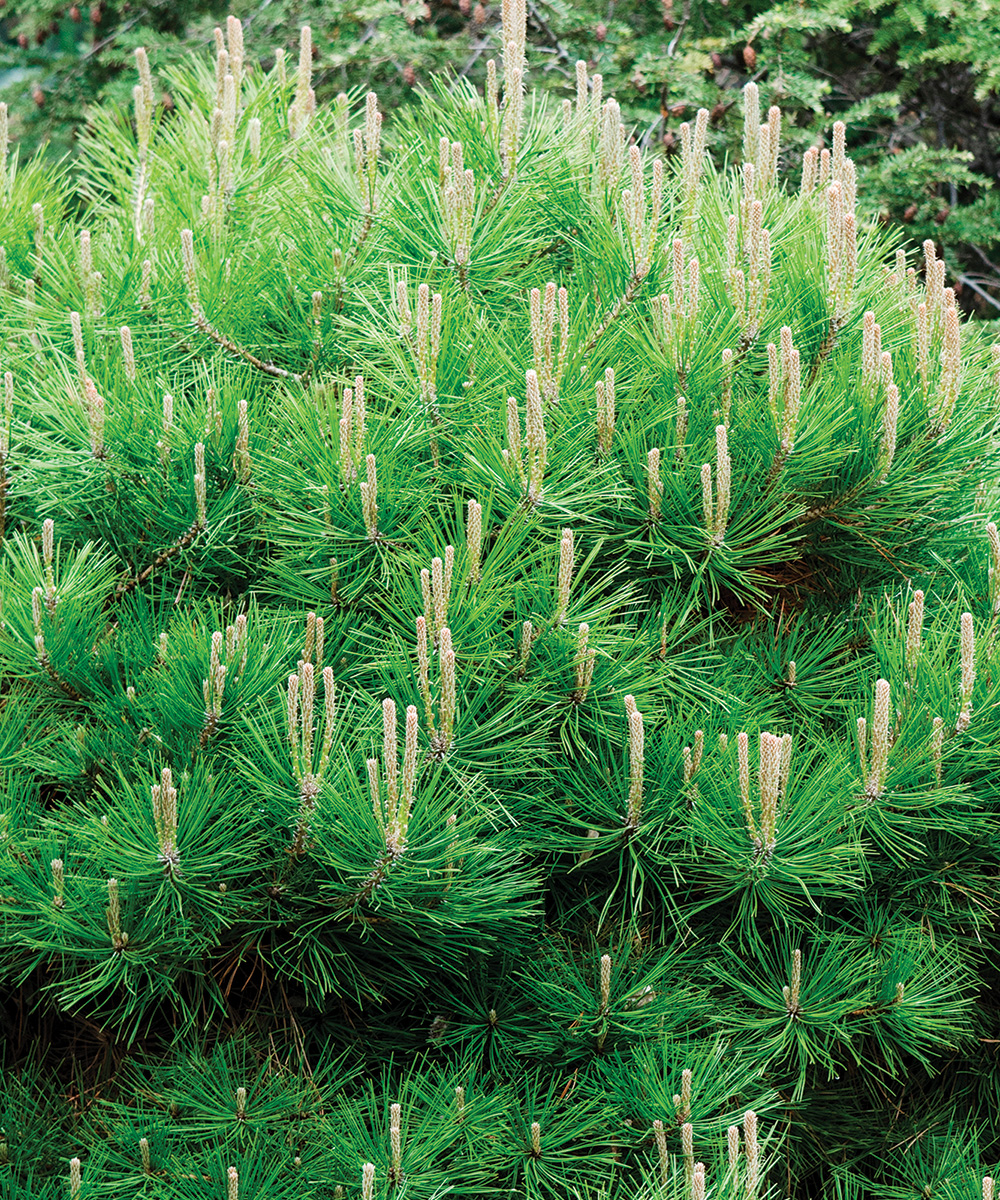 Name: Pinus densiflora 'Low Glow'
Zones: 3–7
Size: 3 to 4 feet tall and 3 to 6 feet wide
Conditions: Full sun; average to dry, well-drained soil
Native range: Eastern Asia
On a particularly dreary winter afternoon stroll, this conifer caught my eye. Although it's small in stature, the vibrant lime green needles demand your attention when they appear against the snow or a dark rock wall. This plant is technically a tree, but it has a compact, dense, and shrubby habit. 'Low Glow' grows slowly at a rate of 3 to 5 inches per year, reaching its mature size over a 10-year span. This makes it perfect for a compact space or small garden. If viewed from above, its prominent, white-pointed budding foliar candles and radiating needles create a lovely starburst pattern in spring. 'Low Glow' is deer resistant, has no common pest or disease issues, and doesn't require any pruning. What's not to love?
4 'Gibraltar' Bush Clover
Name: Lespedeza thunbergii* 'Gibraltar'
Zones: 4–9
Size: 4 to 6 feet tall and wide
Conditions: Full sun to partial shade; dry to average, well-drained soil
Native range: Eastern China, Japan
This graceful, deciduous shrub does well in any garden with well-drained soil. Blue-green, trifoliate foliage is held on the long, arching branches throughout the growing season. Pendulous flowers in lavender to rosy purple bloom from late summer to early fall, which is often an otherwise quiet time in most gardens. 'Gibraltar' is very tough and has no serious disease or pest issues. It prefers soil that is on the infertile and sandy side. Site it above a rock wall, where its elegant habit, which looks like water flowing out of a fountain, can be appreciated from below.
---
*Invasive alert: Bush clover (Lespedeza thunbergii)
This plant is considered invasive in GA and KY.
Please visit invasiveplantatlas.org for more information.
---
Adam Glas is a garden supervisor and rosarian at the Scott Arboretum of Swarthmore College in Pennsylvania.
Photos: millettephotomedia.com