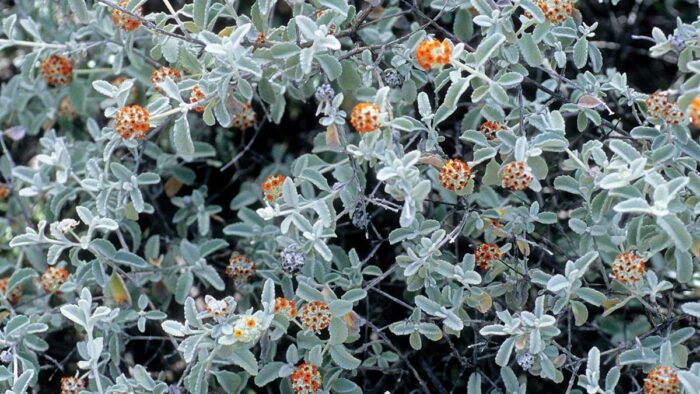 According to NASA Earth Observatory, one-third of the United States experienced some level of drought in 2020. Unfortunately, we know this was not a random anomaly but an increasing trend with more and more of the country experiencing extended dry spells.
If you've found yourself outside holding the hose more often in recent years, it might be time to invest in more drought-tolerant plants. Below, you'll find four expert-selected, resilient shrubs that can easily become stars or backbones of your garden, while shrugging off anything the climate of the Southern Plains throws their way.
---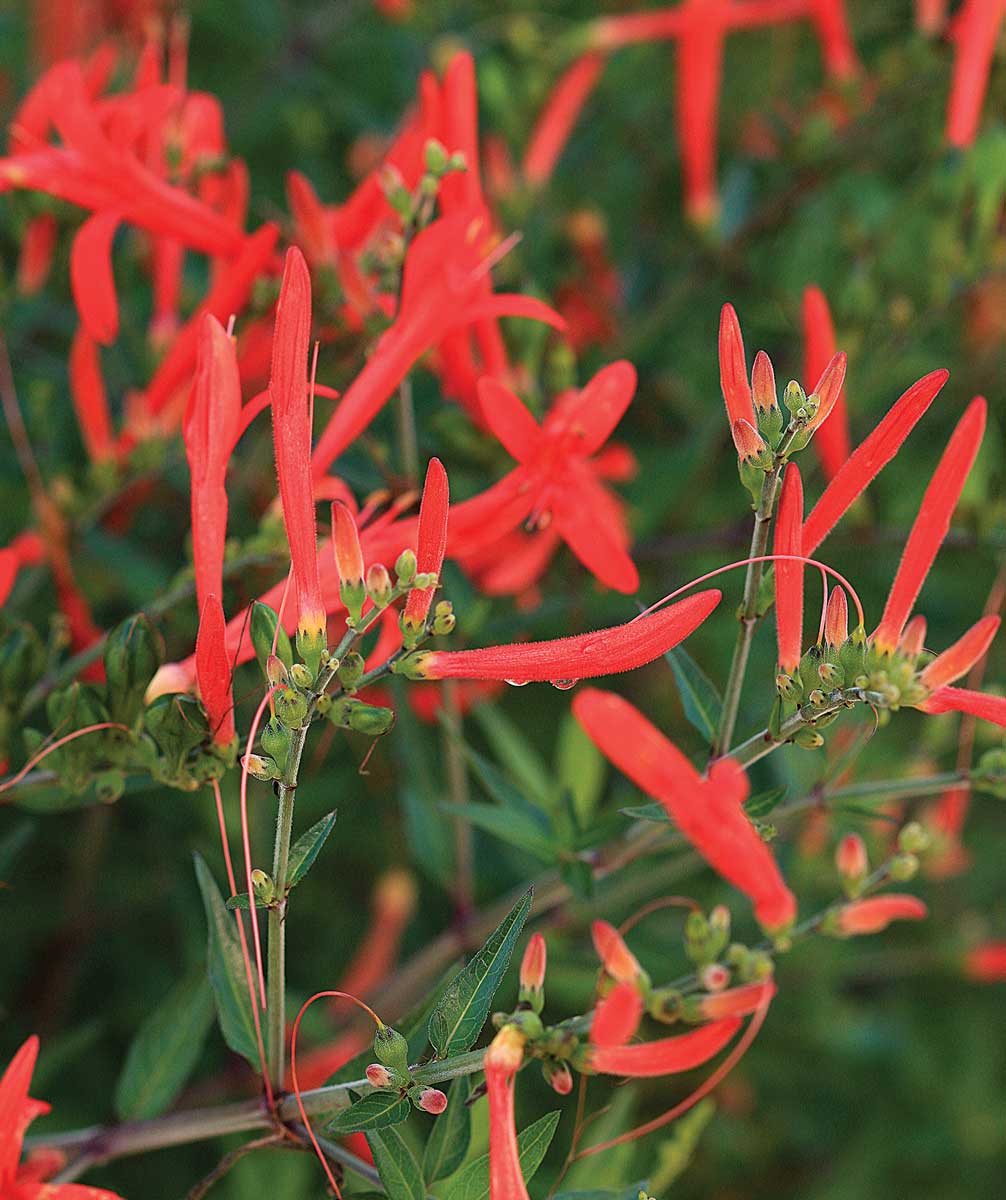 1. Flame Acanthus
Name: Anisacanthus quadrifidus var. wrightii
Zones: 7–10
Size: 3 to 5 feet tall and wide 
Conditions: Full sun; adaptable to many soil types
Native range: Texas
When most plants have withered from the Central Texas heat, flame acanthus takes this time to show off its vibrant red tubular flowers, which appear from summer through fall. This plant is also sometimes called humming­bird bush, a common name that is an obvious sign of how much hummingbirds adore it. Small, lime-green foliage remains until the first hard freeze, adding a fine texture to the garden. Flame acanthus is adaptable to various design roles and soil types, and it takes well to a good shearing. With a little selective pruning, it maintains its natural shape—a tight, conical teardrop. If planted accordingly, flame acanthus can make a good dense hedge; it can also be an ideal container plant, thanks to its high drought tolerance and brilliant long-lived blooms.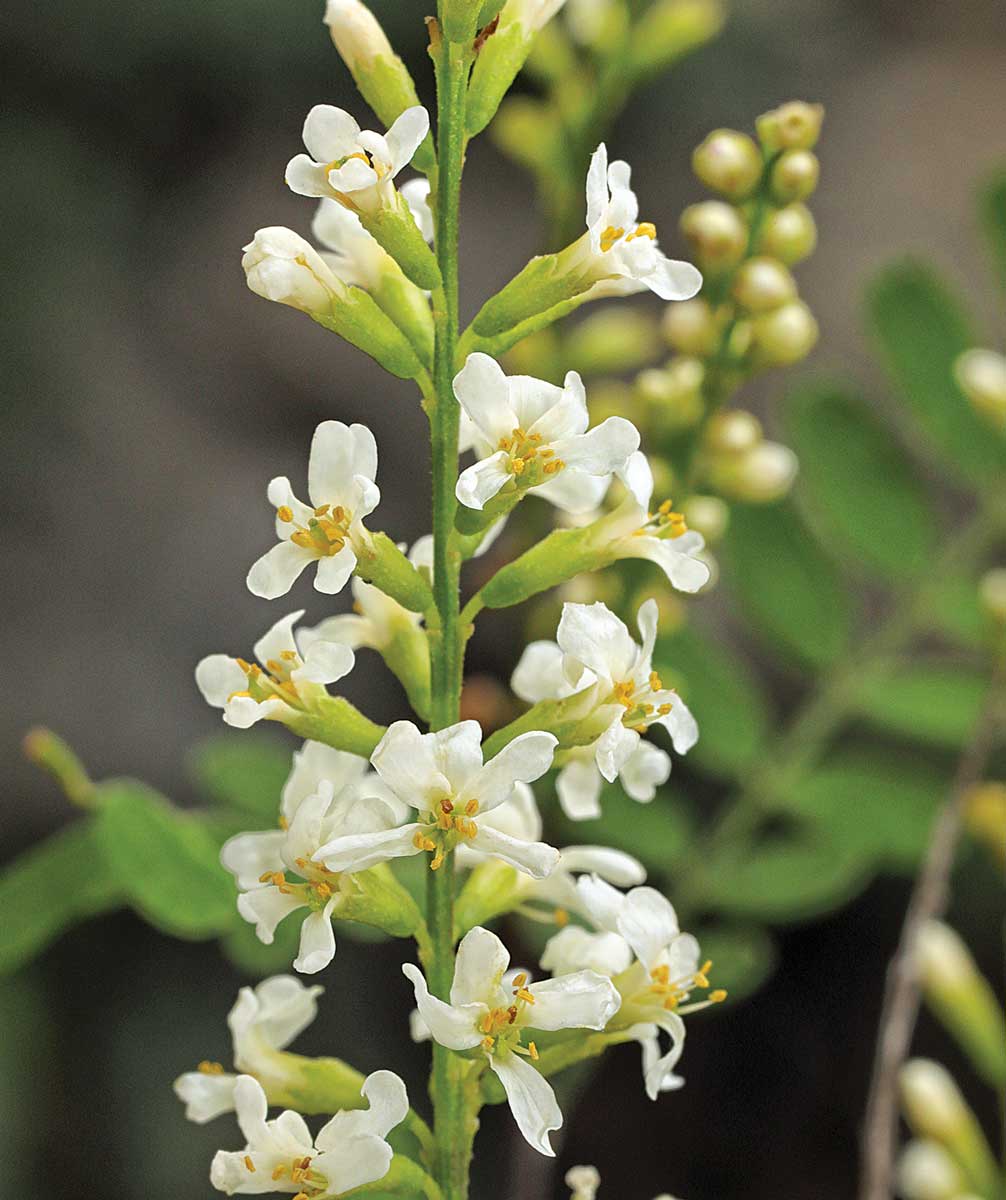 2. Texas Kidneywood
Name: Eysenhardtia texana
Zone: 8–11
Size: 10 feet tall and 5 to 8 feet wide
Conditions: Full sun to partial shade; dry, rocky soil
Native range: Texas
This beauty gifts passersby with a delicate honeylike aroma that carries well on the wind. The many small white flowers of Texas kidneywood extend out on small floral spikes, calling to honeybees and butterflies. The blooms occur intermittently from May to October and are often triggered by rain. This shrub is quite ornamental, with a wispy, open growth habit complemented by tiny, feathery leaves. Although very tolerant of dry conditions once established, it may lose its leaves in an extreme drought, which is an adaptation that allows it to survive long periods without water. This is a beautiful and reward­ing plant to add to a rock garden or mixed border.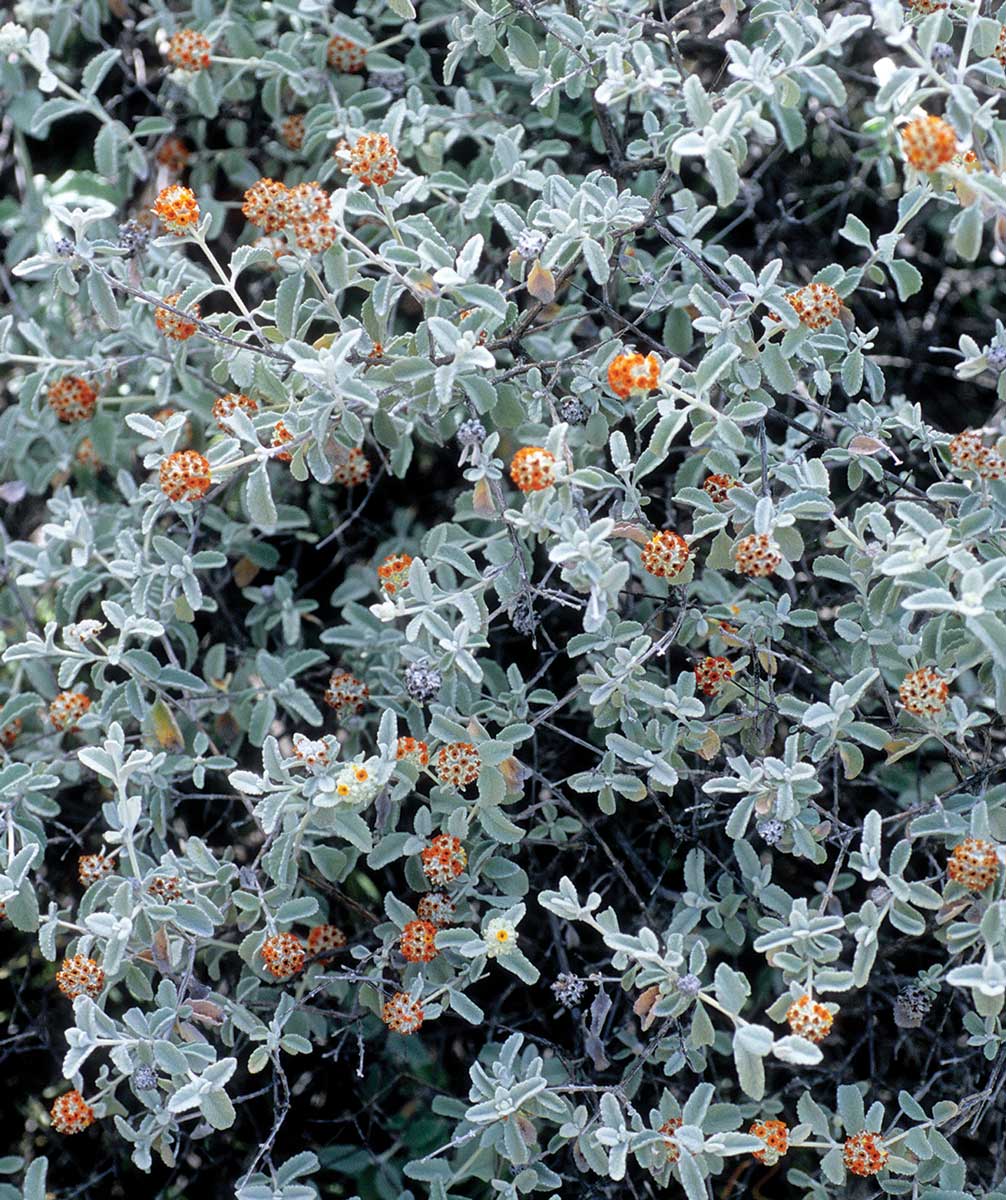 3. Woolly Butterfly Bush
Name: Buddleia marrubiifolia
Zones: 8–10
Size: 3 to 6 feet tall and wide
Conditions: Full sun to partial shade; dry soil 
Native range: Texas
Woolly butterfly bush is quite unique in appearance, with its silver fuzzy foliage. Its leaves look similar to those of silvery Texas sage (Leucophyllum frutescens, Zones 8–10). The pleasing leaf color is highlighted by the contrasting orange bloom. Although it blossoms intermittently from summer to fall, its heaviest bloom is in summer. The globe-shaped flower heads display small orange flowers that attract butterflies. Highly drought tolerant and heat loving, this is an ideal xeri­scape plant. Woolly butterfly bush will thrive in a perennial garden as well, as long as there is adequate drainage and sunlight. Like all Buddleia, it needs to be protected in very cold winters. Once established and in the right conditions, this shrub is hands-off easy and almost never needs pruning.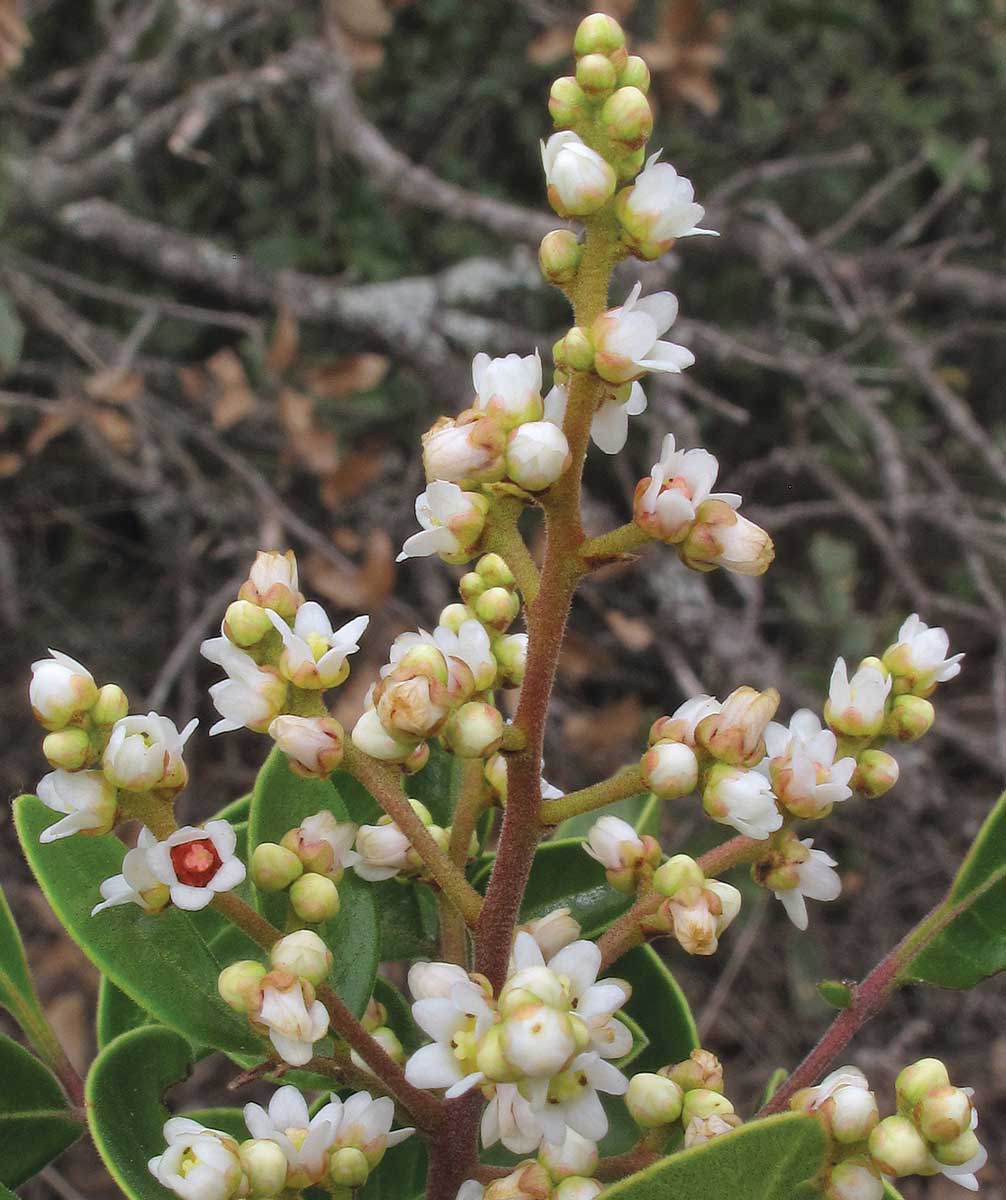 4. Evergreen Sumac
Name: Rhus virens
Zones: 8–11
Size: 6 to 10 feet tall and wide
Conditions: Full sun to partial shade; rocky soil
Native range: Arizona, Texas, New Mexico
Evergreen sumac is dioecious, with male and female flowers appearing on separate shrubs. This is useful to know, as the female shrubs are the only producers of the tasty mouth-puckering fruit. Generally disease resistant, evergreen sumac is highly drought tolerant and provides a great food source to birds. This effortless shrub can be shaped to create a single-trunk small tree, a multibranched shrub, or even a thick hedge for screening. Although the name suggests otherwise, it is not a true evergreen. The foliage persists throughout winter but is dropped for about a week before the new growth begins to flush out. The glossy dark green leaves are pinnately compound, with a showy maroon rachis (a stem that leaflets are held on). 
---
Amy Galloway is a horticulturist at the Lady Bird Johnson Wildflower Center in Austin, Texas.