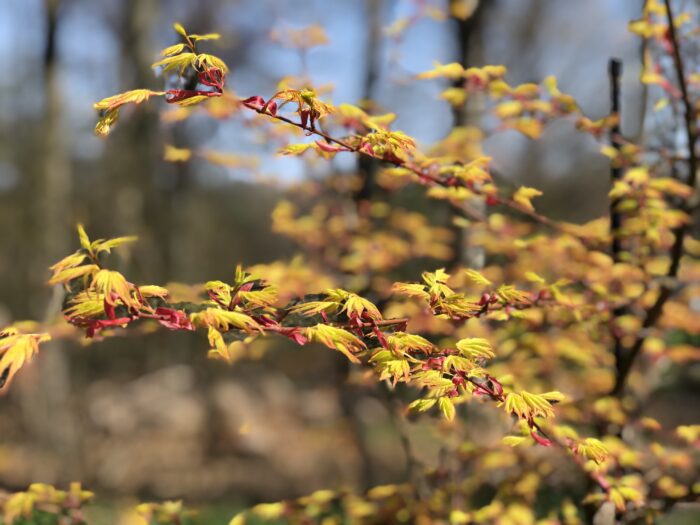 Today we're off to Malvern, Pennsylvania, to visit with frequent GPOD contributor Carla Z. Mudry. We last visited her garden during the winter when it was covered with snow (End of the Year at Carla's), and today she's sharing some early spring beauties.
Happy spring! It was a very long winter, and I had some plant casualties, but I thought I would share with you things that are coming up. From one of my favorite early spring flowers, bloodroot (Sanguinaria canadensis, Zones 3–8), to the early daffodils, to the ferns unfurling and peonies emerging, it is a beautiful season for sure! I love the early spring garden with the cacophony of songbirds all building their nests and happy that the weather is turning a bit nicer. We have two families of bluebirds, several Carolina wren families, a bunch of chickadees, and more like several species of woodpecker, including pileated!
I have many things I am planting, and this includes moving things around. For the first time, I am using pine straw mulch (which I really like) on some of the woodland beds. Happy gardening!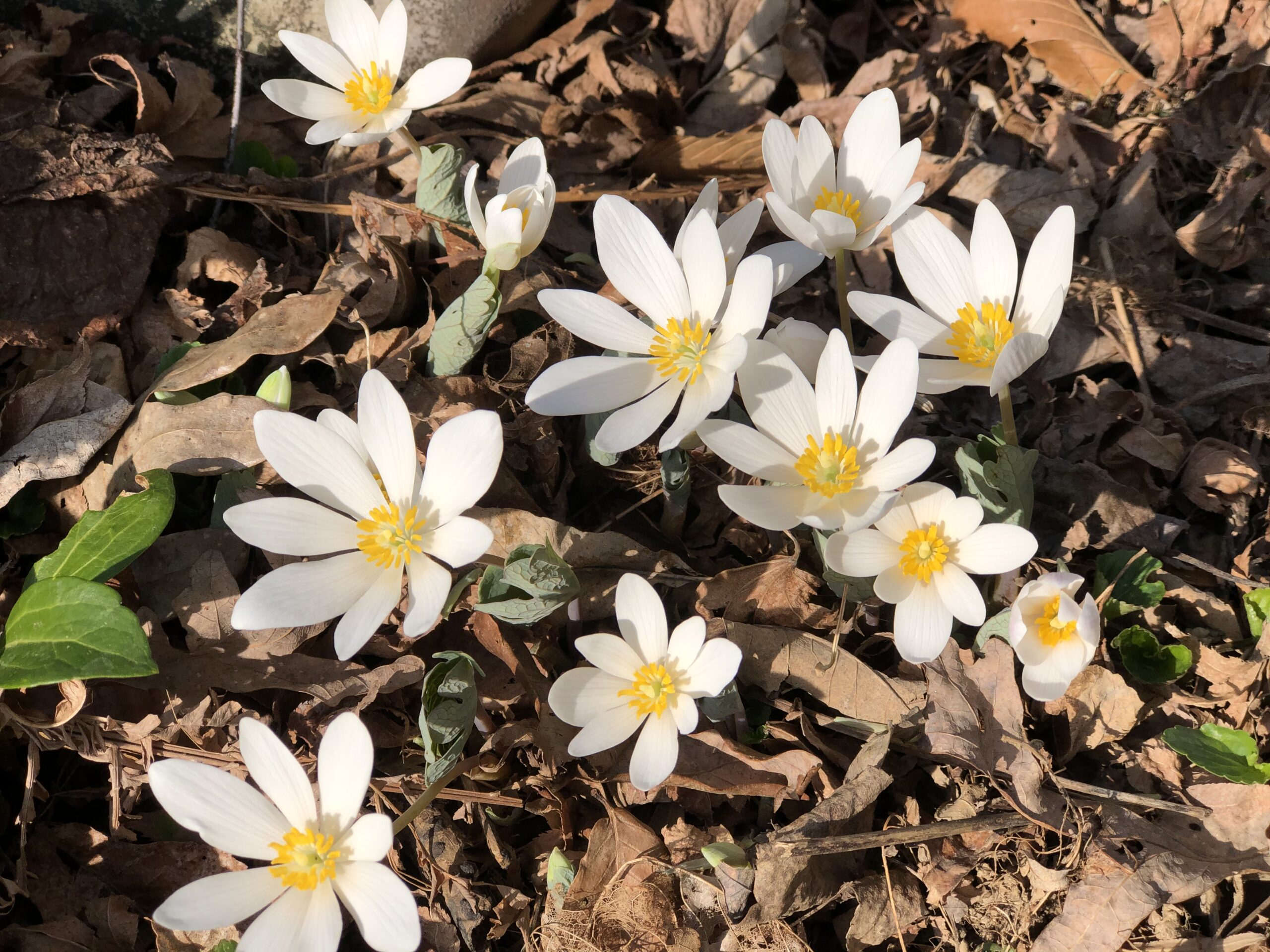 Bloodroot is a native woodland wildflower that is a sure sign of spring. Its flowers are as beautiful as they are short-lived.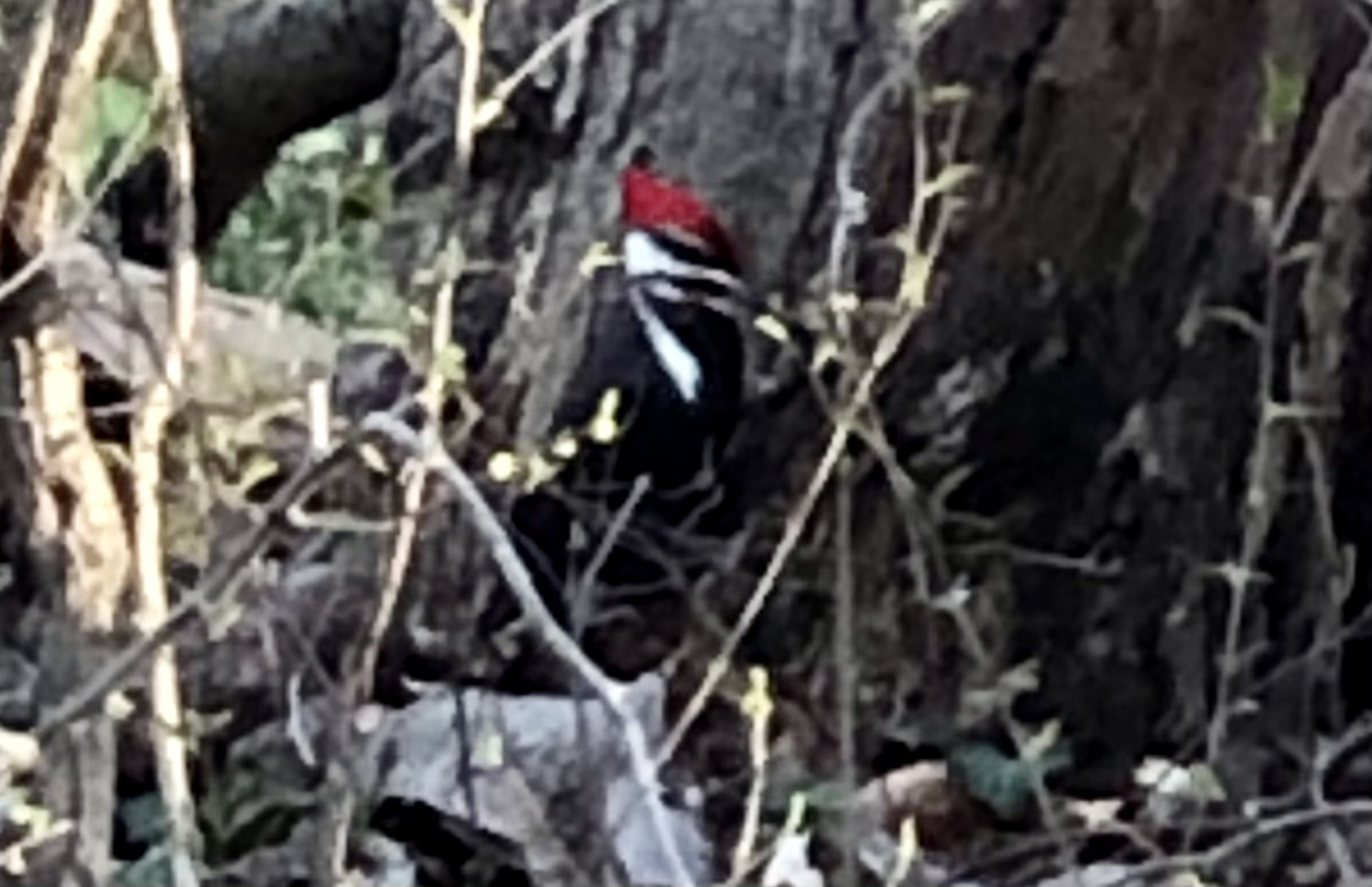 The beautiful pileated woodpecker is the second-largest woodpecker species in the United States and has a wingspan up to 2½ feet.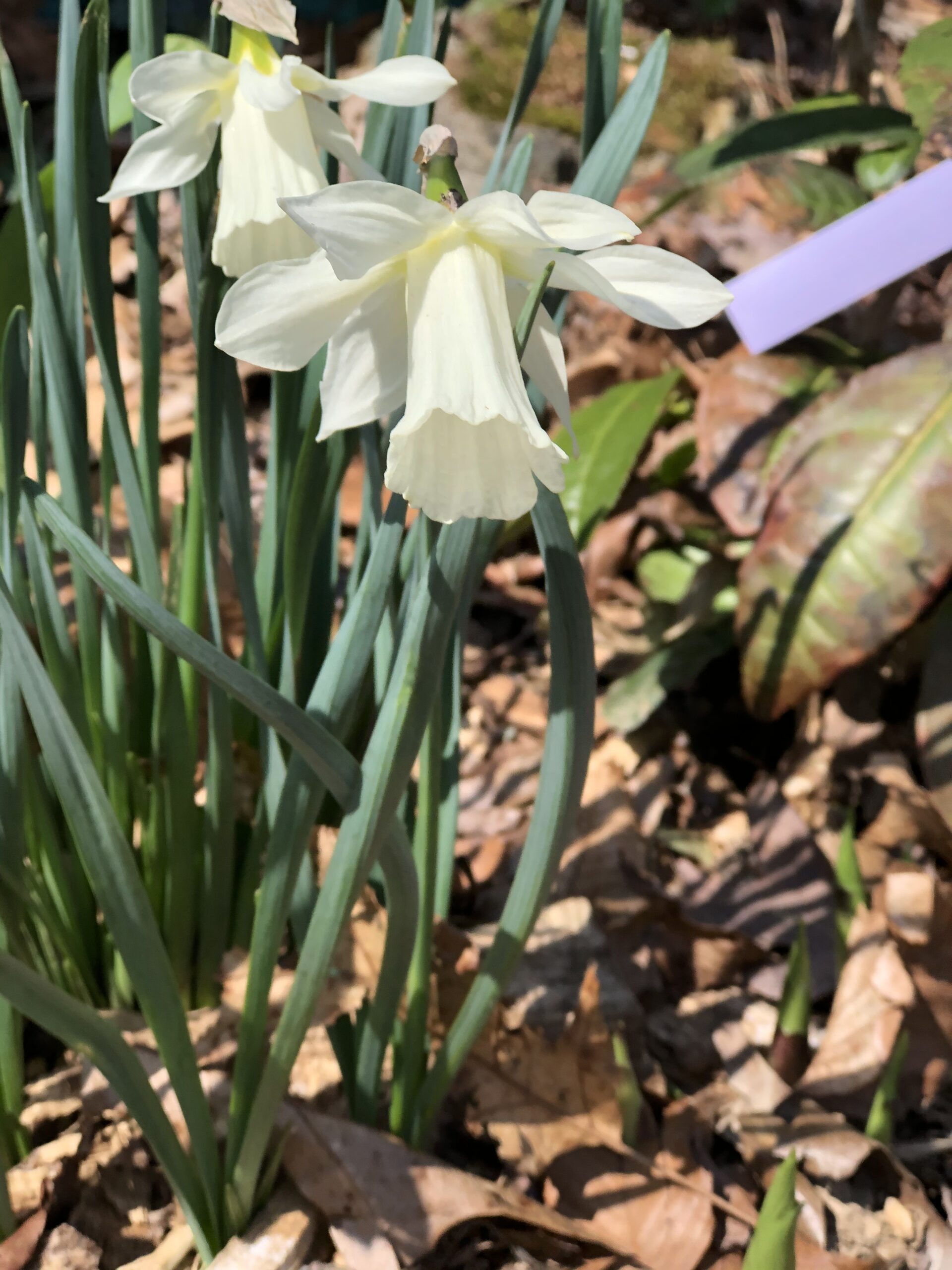 An elegant white daffodil in bloom is a sure and dependable sign of spring in the garden.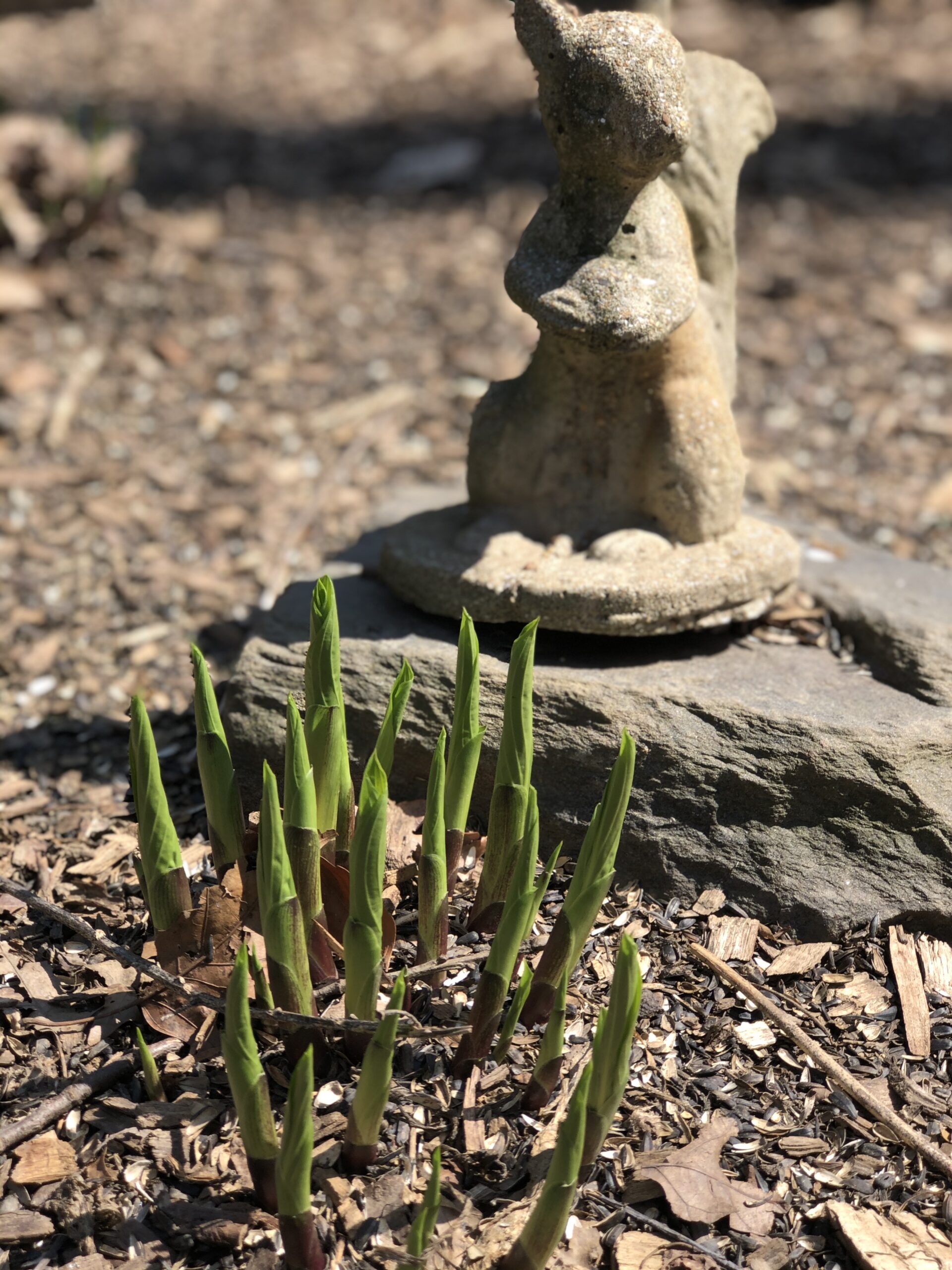 Narrow spears of green thrusting up through the ground will soon unfold into the broad green leaves of a hosta.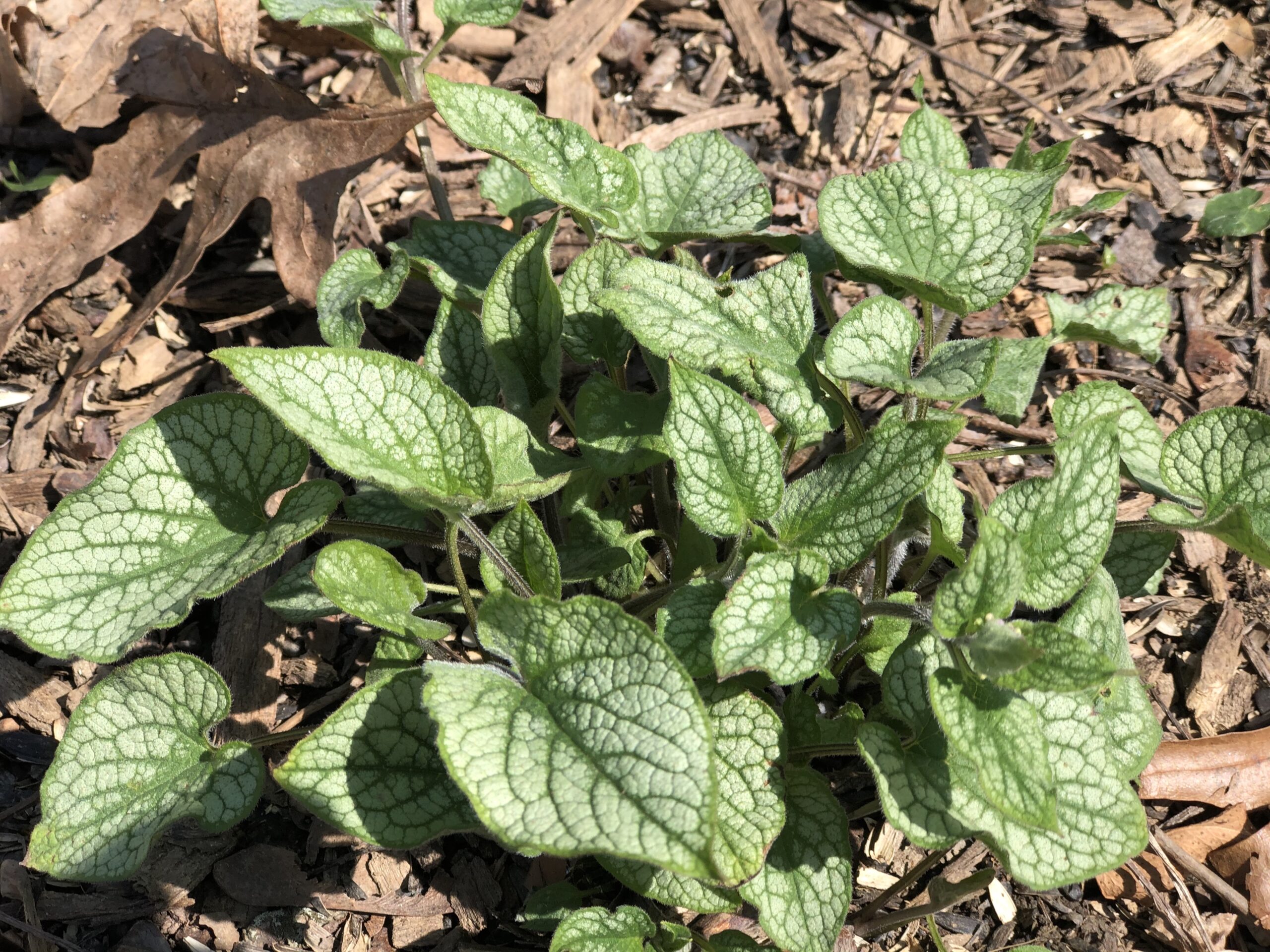 A Brunnera macrophylla (Zones 3–7) shows off its bold, silver-patterned leaves, which will soon be joined by clouds of small blue flowers.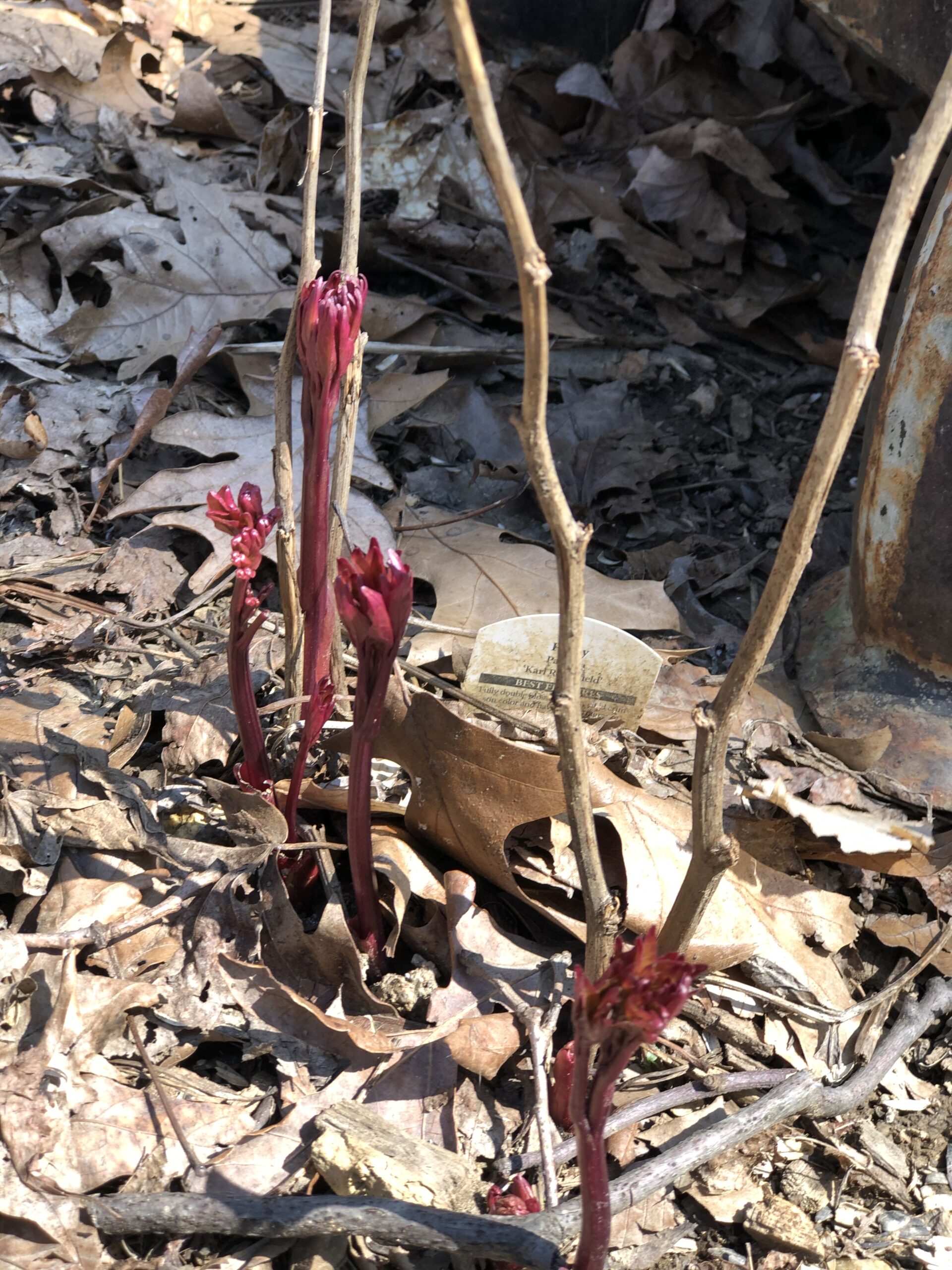 Shoots of peonies emerge bright red before the leaves unfold and fade to green. The red pigment in the new growth of many plants acts as anti-freeze, helping to protect the tender new growth against late frosts.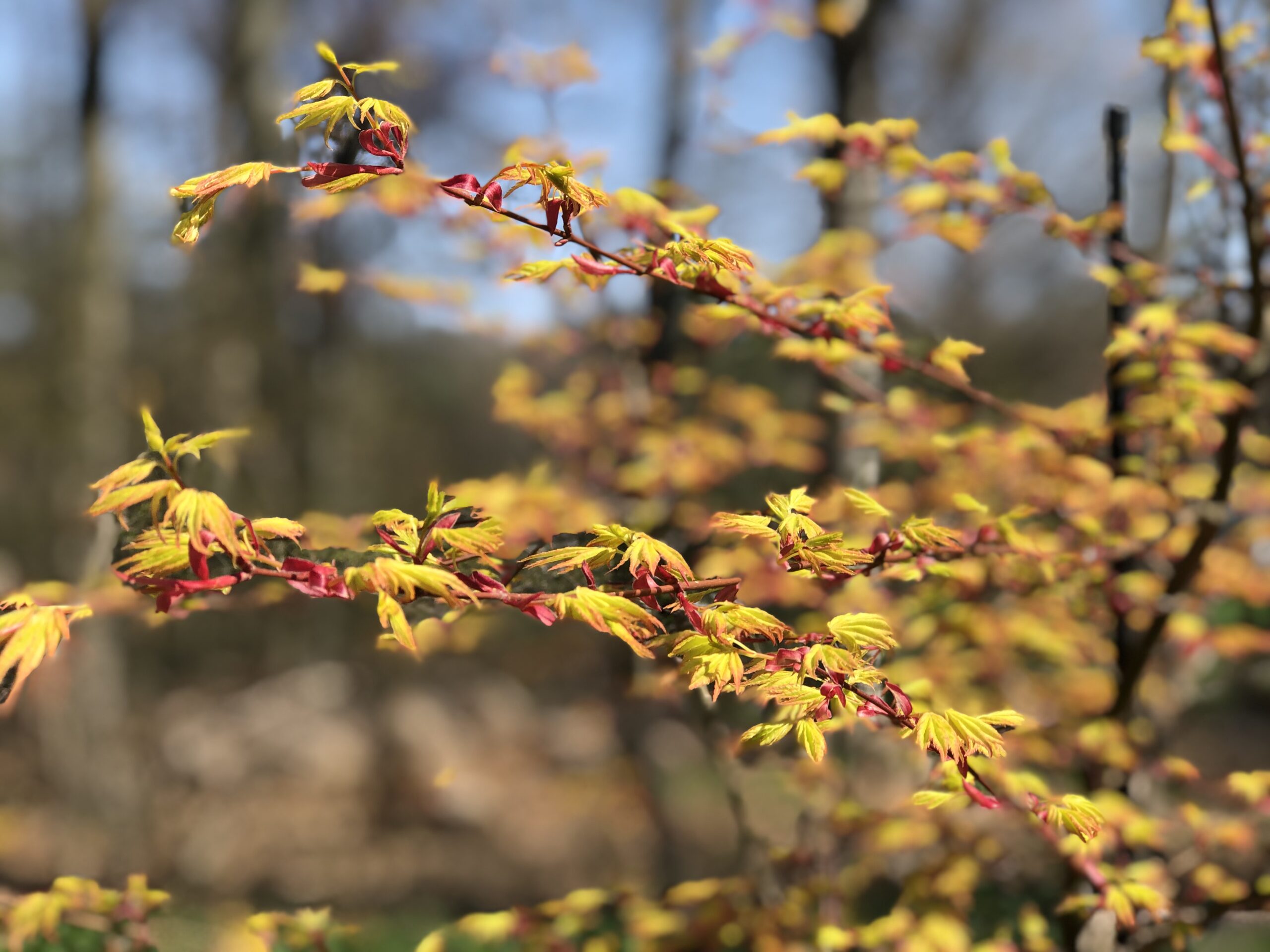 Japanese maples (Acer palmatum, Zones 5–9) are famous for their brilliant fall color, but they may be at their absolute prettiest in early spring when their leaves first flush out. On this variety, the leaves come out a pale golden green, flushed with the red pigment as protection against the vagaries of spring weather.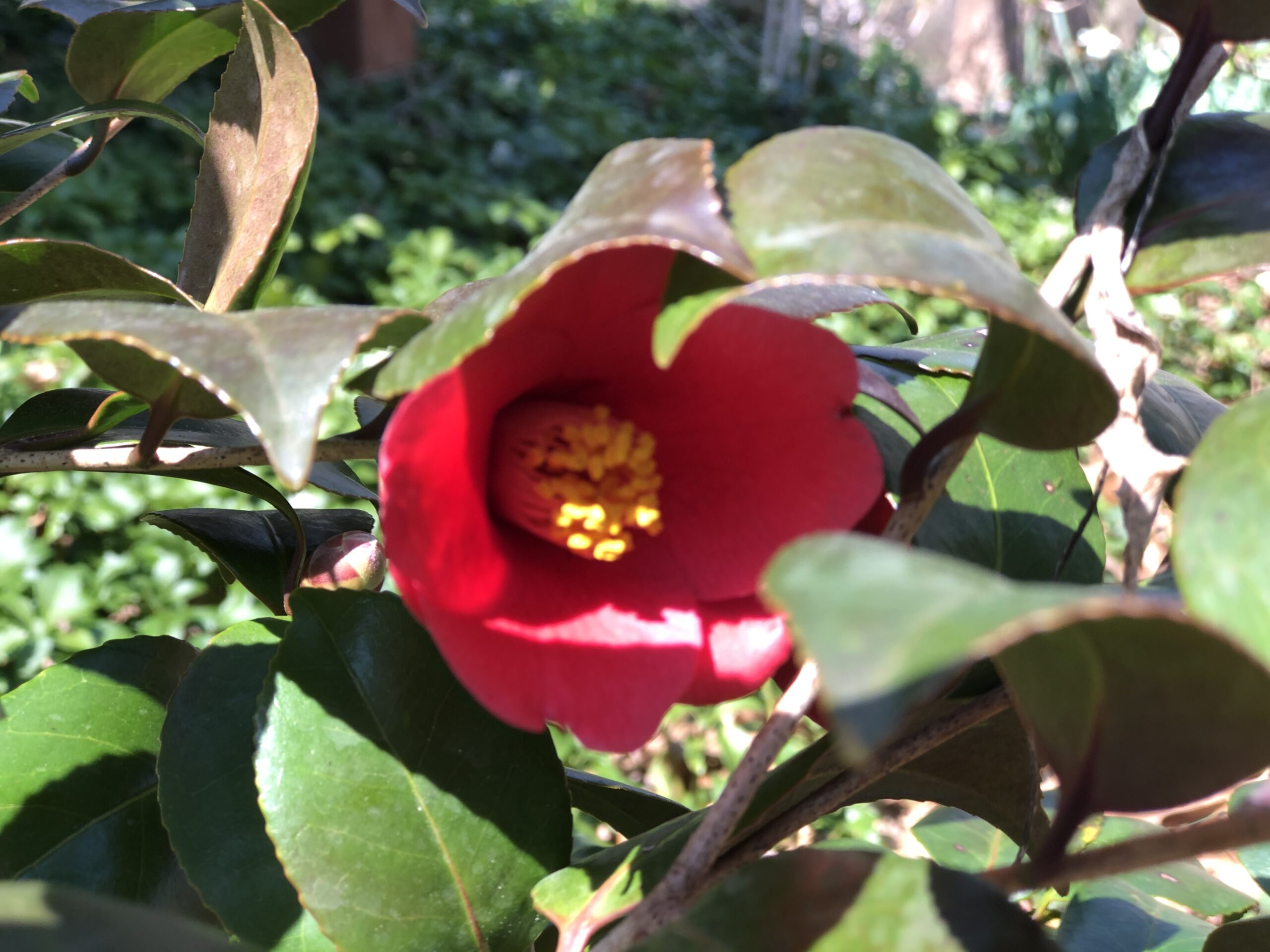 Camellias are generally hardy to about Zone 7, but Camellia japonica 'Balustrade' (Zones 6–10) is an exceptionally cold-hardy selection, originally grown from seed collected in northern South Korea.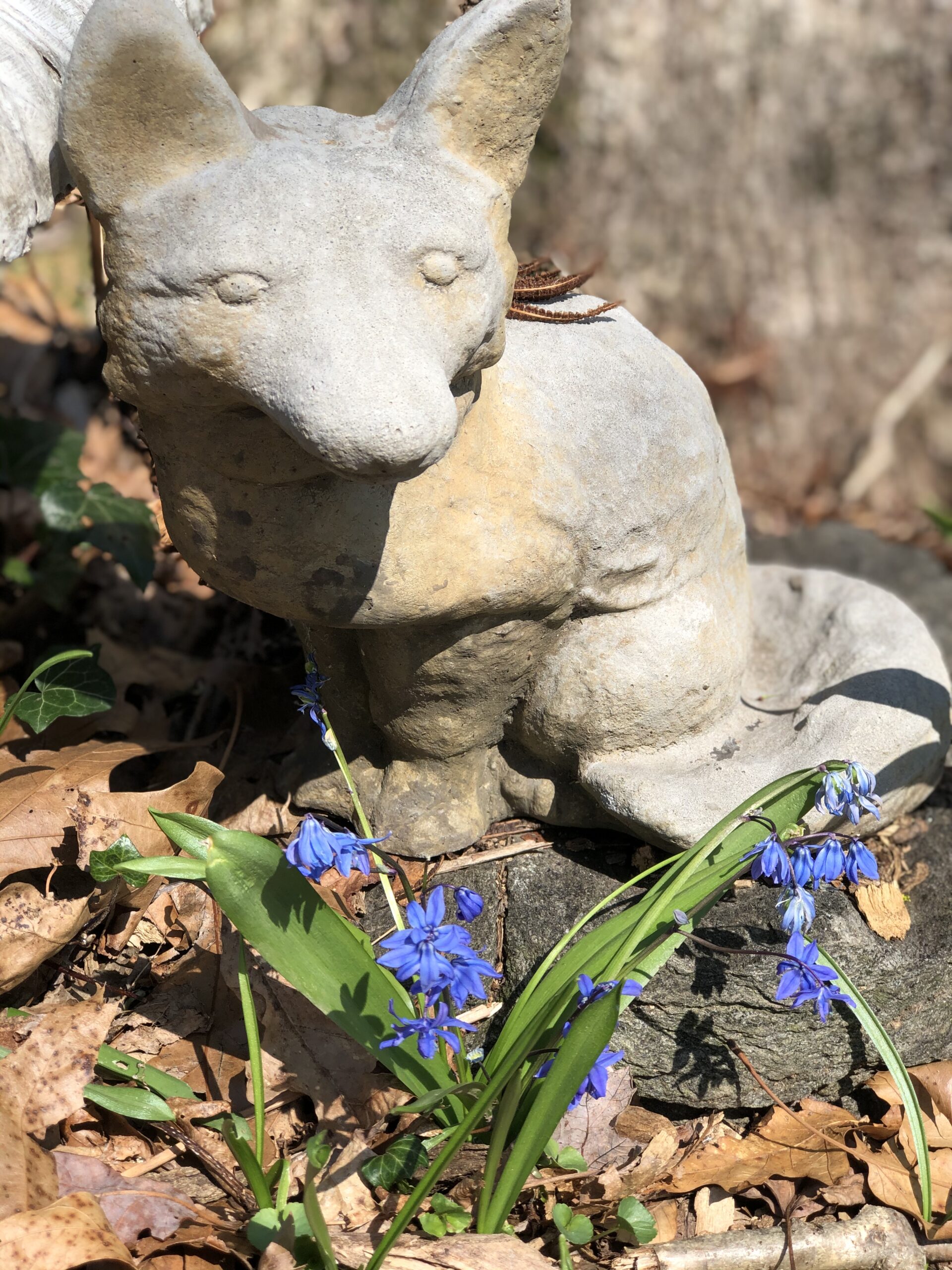 Blue Siberian squill (Scilla siberica, Zones 2–8) is a little bulb that is easy to please in the garden and is very tough. Oddly, despite its name, this plant isn't native to Siberia but rather comes from Russia and the Caucasus.
This is just the start of the photos Carla sent in. Come back tomorrow to see more of spring in her garden!
Have a garden you'd like to share?
Have photos to share? We'd love to see your garden, a particular collection of plants you love, or a wonderful garden you had the chance to visit!
To submit, send 5-10 photos to [email protected] along with some information about the plants in the pictures and where you took the photos. We'd love to hear where you are located, how long you've been gardening, successes you are proud of, failures you learned from, hopes for the future, favorite plants, or funny stories from your garden.
If you want to send photos in separate emails to the GPOD email box that is just fine.
Have a mobile phone? Tag your photos on Facebook, Instagram or Twitter with #FineGardening!
You don't have to be a professional garden photographer – check out our garden photography tips!
Do you receive the GPOD by email yet? Sign up here.