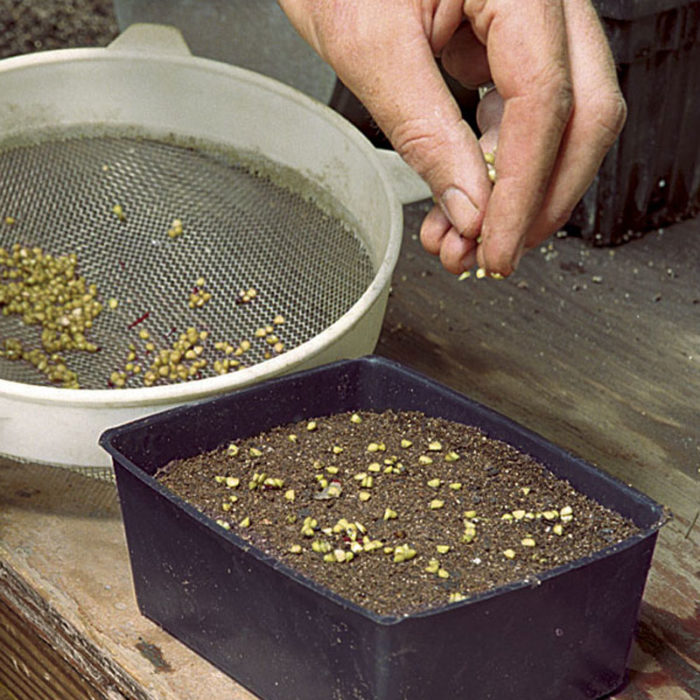 Growing plants from seed is a rewarding activity, It's not all that complicated, but if you're trying it for the first time, it's helpful to read and see how seasoned gardeners approach the task, from selecting seeds to planting, maintaining, watering, and ultimately planting the young seedlings out in the garden.
In this four-part collection of articles, blog posts, and videos from FineGardening.com and our sister site VegetableGardener.com, novice and experienced gardeners alike will find useful tips and techniques for getting their ornamental and vegetable seedlings off to the best possible start.
If you are starting a garden for the first time, or if you've never started vegetable or flower seeds before, keep in mind that there is no absolute "right" way. Like so many things in gardening, and in life, there are many approaches that work, so don't be confused by differing recommendations.
1. What to grow, and where to get seeds: easy seeds to start, seed catalog reviews
10 Perennials Easily Grown from Seed
How does one go about growing perennials from seed, and what are the best plants for beginners to start with? You'll find out here.   Read more…
Starting Wildflowers from Seed
William Cullina, a well-known authority on native North American plants, covers the topic in depth, from how to gather, prep, store, and start wildflower seeds. You'll also find a list of zones and germination requirements for 41 woodland wildflowers.   Read more…
 

The 10 Easiest Plants to Grow from Seed
First-time seed starters should check out this list of veggies and flowers with a high success rate when planted from seed.   Read more…
2. How to start seeds: an overview
Video: Starting Seeds Indoors
In this video, part of the "How to Start a Vegetable Garden" video series, Fine Gardening editors Steve Aitken and Danielle Sherry present the basics: what you'll need in the way of equipment, how to prepare the planting medium, and how to plant the seeds.   Watch the video…
10 Seed-Starting Tips
Adrianna Vargo, nursery manager at the Thomas Jefferson Center for Historic Plants at Monticello, has started thousands of ornamental and vegetable plants from seed. Learn how she gets seedlings off to the healthiest possible start.   Read more…
Video: Seed Starting Pre-Treat
In the natural world, the freeze/thaw cycle and abrasion make it easier for seeds to sprout. In this video, Adrianna Vargo demonstrates soaking, scarification and cold stratification, three easy techniques that simulate natural processes and facilitate germination.   Watch the video…
3. Seed-starting equipment: lights, containers, starting mixes, and more
Build a Tiered Growing Stand
Not all windowsills are sunny. If your seedlings need more light than your windows can provide, build them a light stand out of readily available parts. With this plan and materials list, master carpenter skills are not required.   Get the plan…

Artificial Light for Seedlings
Without a good source of light, seedlings will become weak and spindly. In this video, Barbara Pierson, of White Flower Farm in Litchfield, Connecticut, covers the basics of lighting seedlings, including light sources, warmth, timing, and distance from the seedlings.   Watch the video…
4. Caring for your seedlings: transplanting, pinching, fertilizing, hardening off, and planting in the garden
Get Those Seedlings in the Ground
You plant your seeds, and they sprout. Now you need to maintain them until you plant them out. Former Fine Gardening editor Linda Wesley offers tips on lighting, fertilizing, repotting, pinching, and accustoming them to outdoor conditions. When the time comes, they'll be off to a great start.   Read more…
Video: Direct Sowing Vegetable Seeds
In this video, part of Fine Gardening's How to Start a Vegetable Garden series, associate editor Danielle Sherry demonstrates two ways to sow seeds directly in the garden: planting in hills (for pumpkins and squash) and planting in troughs (radishes, carrots, and lettuce).   Watch the video…