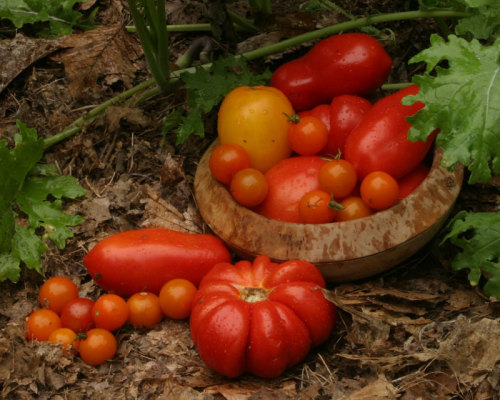 Tomatoes are the favorite food crop of America's home gardeners. If you need information on selecting tomato varieties or on growing, pruning, and trellising your plants, and protecting them from pests, you've come to the right place. We've got tomato recipes, on this site, too, and many more to offer on our sister site, FineCooking.com.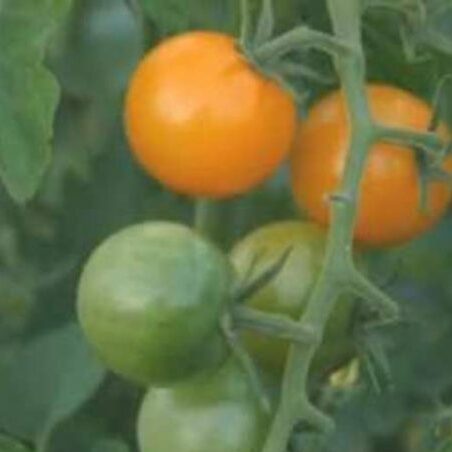 I like my greens and beans, but tomatoes are at the top of my gardening food pyramid. And I'm not alone. In a 2009 survey, 89% of the home gardeners surveyed in a 2009 National Gardening Association research study said they grow tomatoes, almost double the number growing cukes, the runner-up. So it's not surprising that tomatoes are popular on VegetableGardener.com, where you'll find a wealth of information on the topic. You'll find a sampling below. The most viewed of these to date are marked with a tomato icon.
For an entertaining video overview of planting, pruning, staking, preserving, and cooking with tomatoes, watch Homegrown/Homemade: Tomatoes.
How to select, plant, and prune tomatoes
Tomato trellises, stakes, and other supports
Tomato recipes
| | | | |
| --- | --- | --- | --- |
| | | Herbed Goat Cheese Tartlets with Currant Tomatoes | |