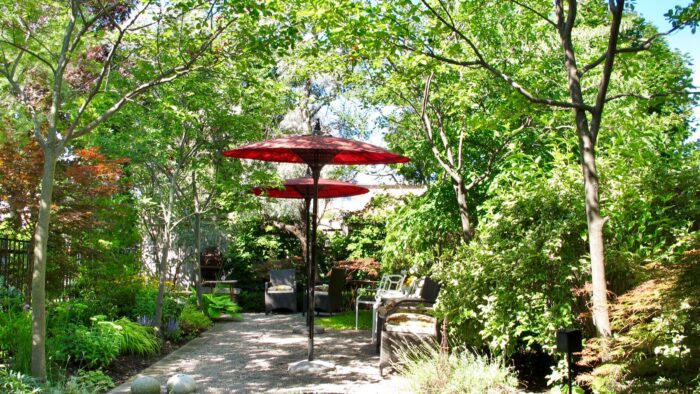 Today we're off to Toronto, Canada, to visit with Patrick and Dorothy Smyth.
Our garden is in the middle of a concrete jungle. A refuge of calm and beauty, it's a godsend during "these difficult times." The midtown Toronto corner-lot property can be described as a garden with a house in it. When it comes time for planting or garden maintenance, we have 19 separate plots to help us keep in decision-making mode. On four levels and an almost 200-foot-long verge we have grown a wide variety of plants. Some of them have been with us now for 32 years. In the making we have reclaimed a parking lot, shrunk a lawn, and assumed control of a significant amount of the City Allowance. Our ideas for garden design have focused on four-season interest. We've used native and nonnative plantings, always with an eye for improving biodiversity and encouraging wildlife. The garden is visited by all sorts of insects, butterflies, birds, and small mammals, with even a fox coming by these past two years. There is a wide variety of carefully chosen "right plants" for "right locations."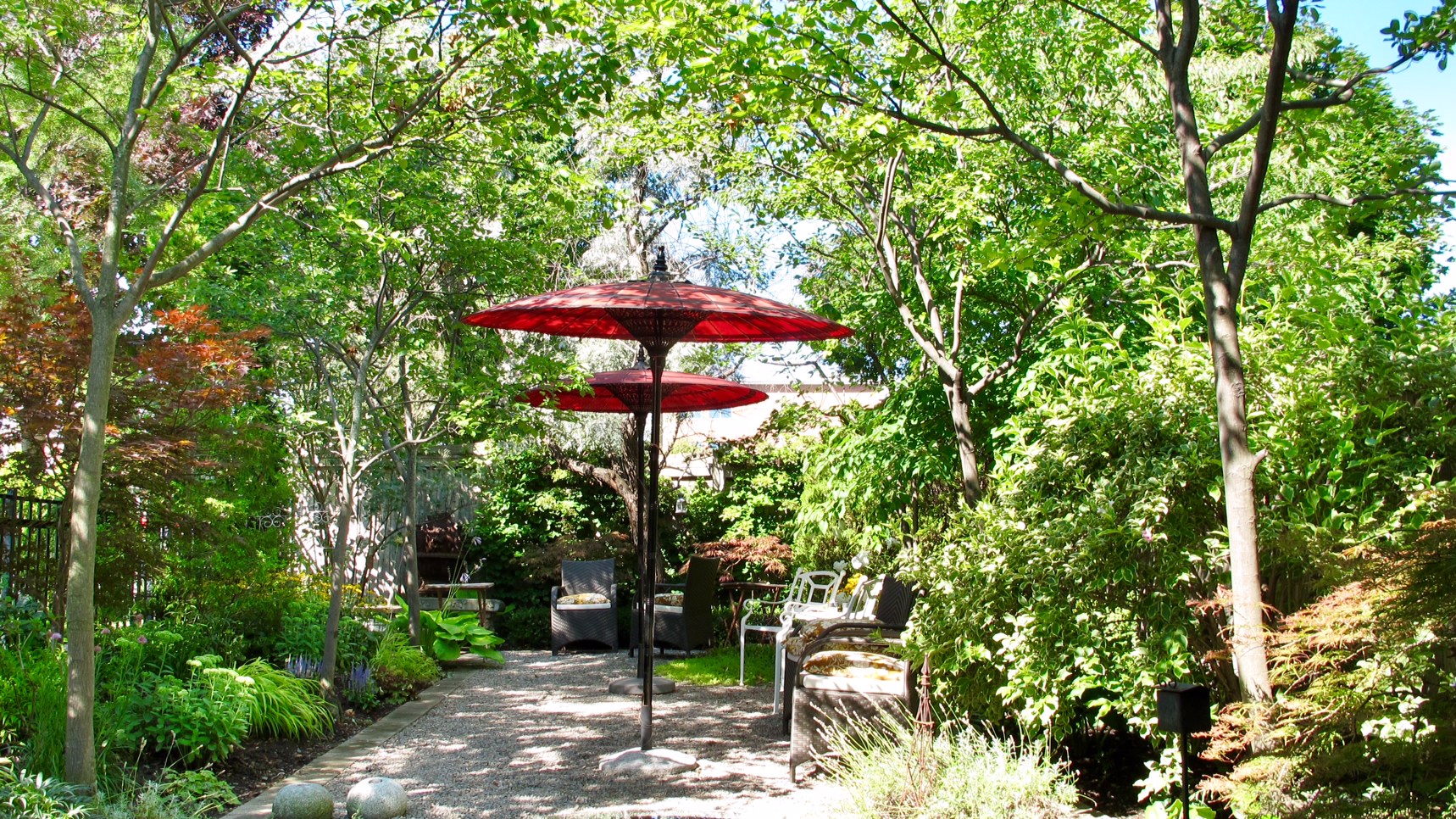 It's hard to imagine this peaceful garden scene is in the middle of Toronto! Thick greenery makes this sitting area a peaceful refuge from the urban landscape.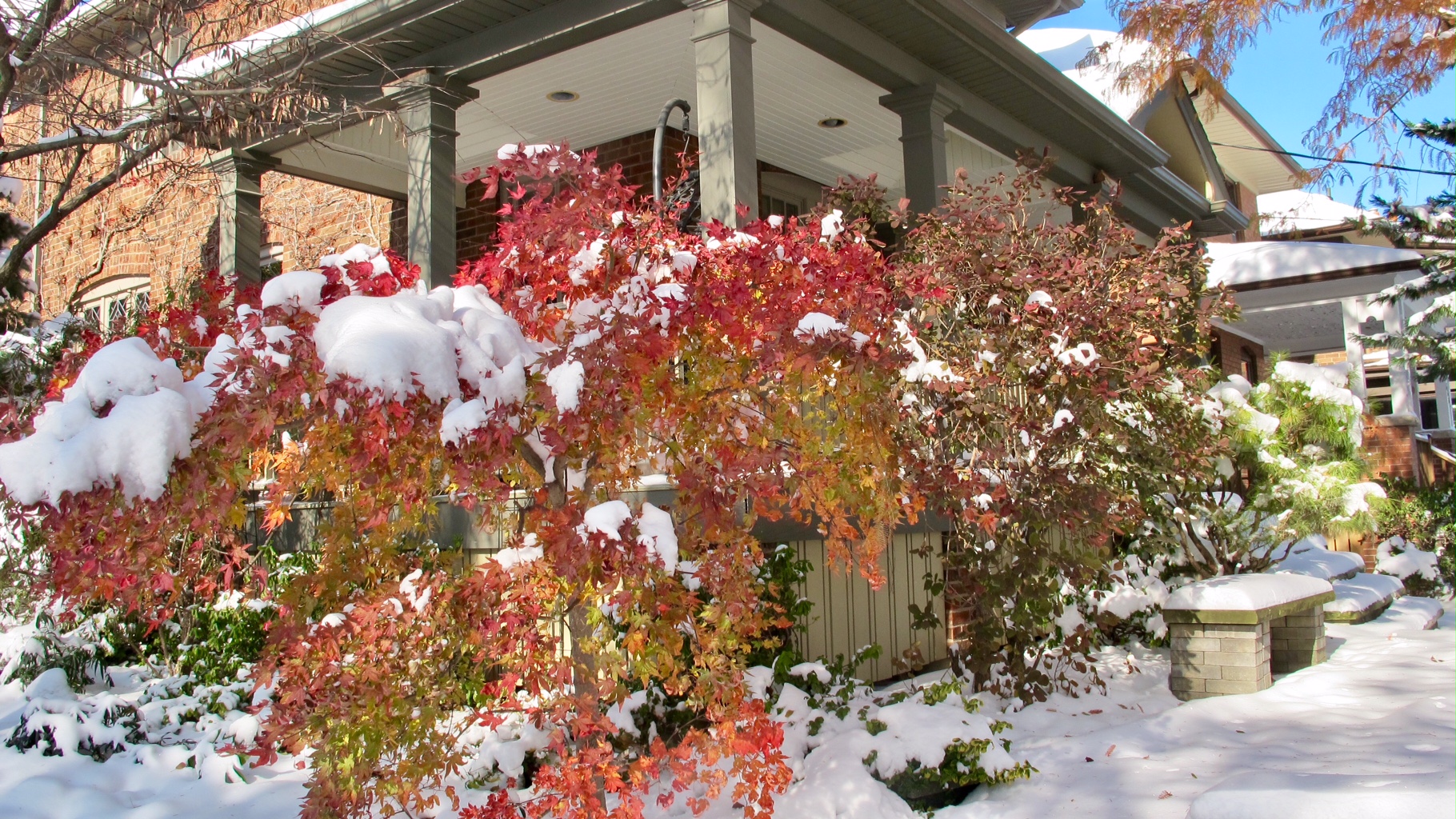 Gardening in Canada means coping with winter. Here an early snowfall has arrived before the Japanese maple (Acer palmatum, Zones 5–9) has finished dropping its leaves, creating a beautiful scene.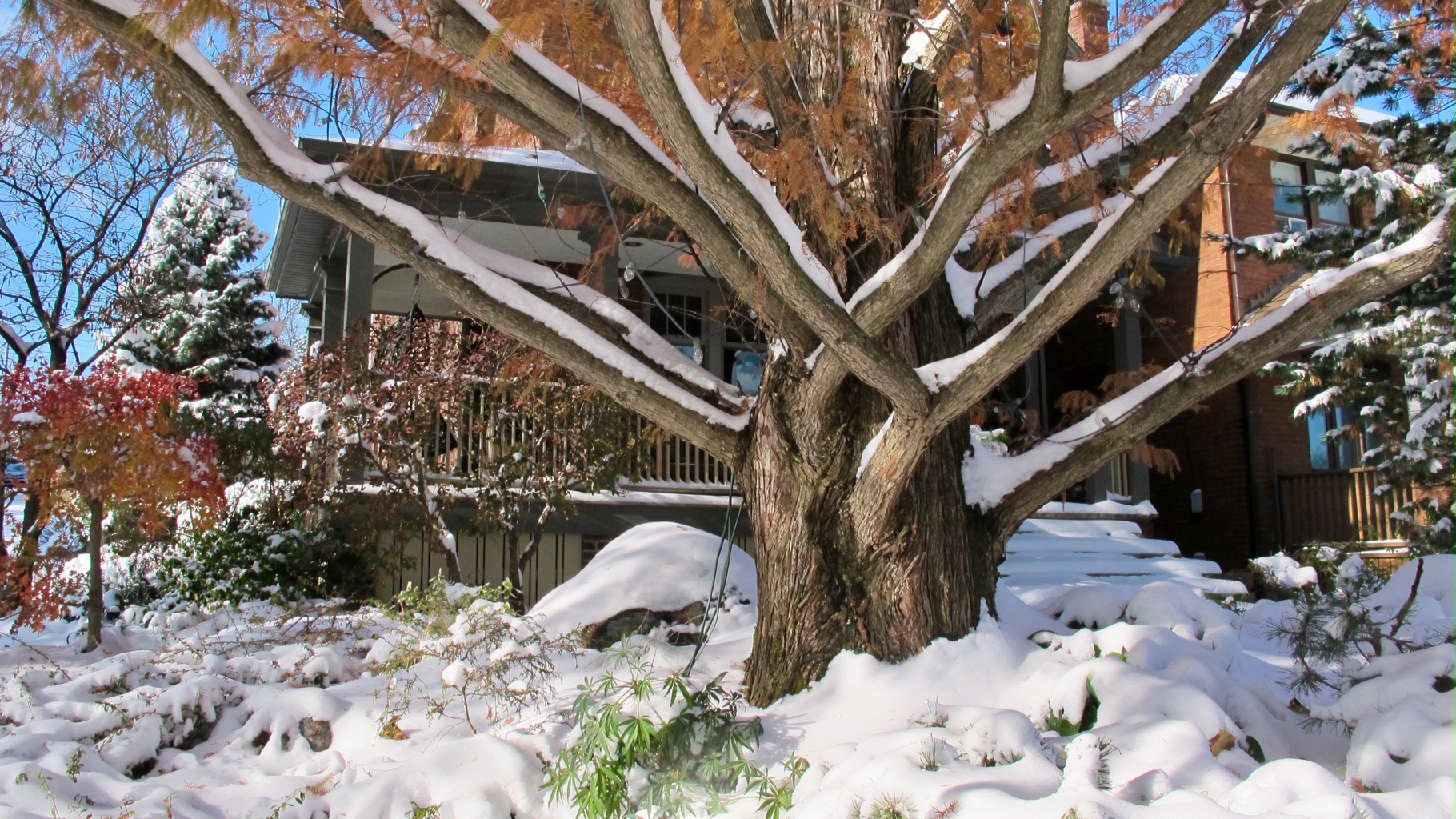 Another view of an early snowfall in the garden.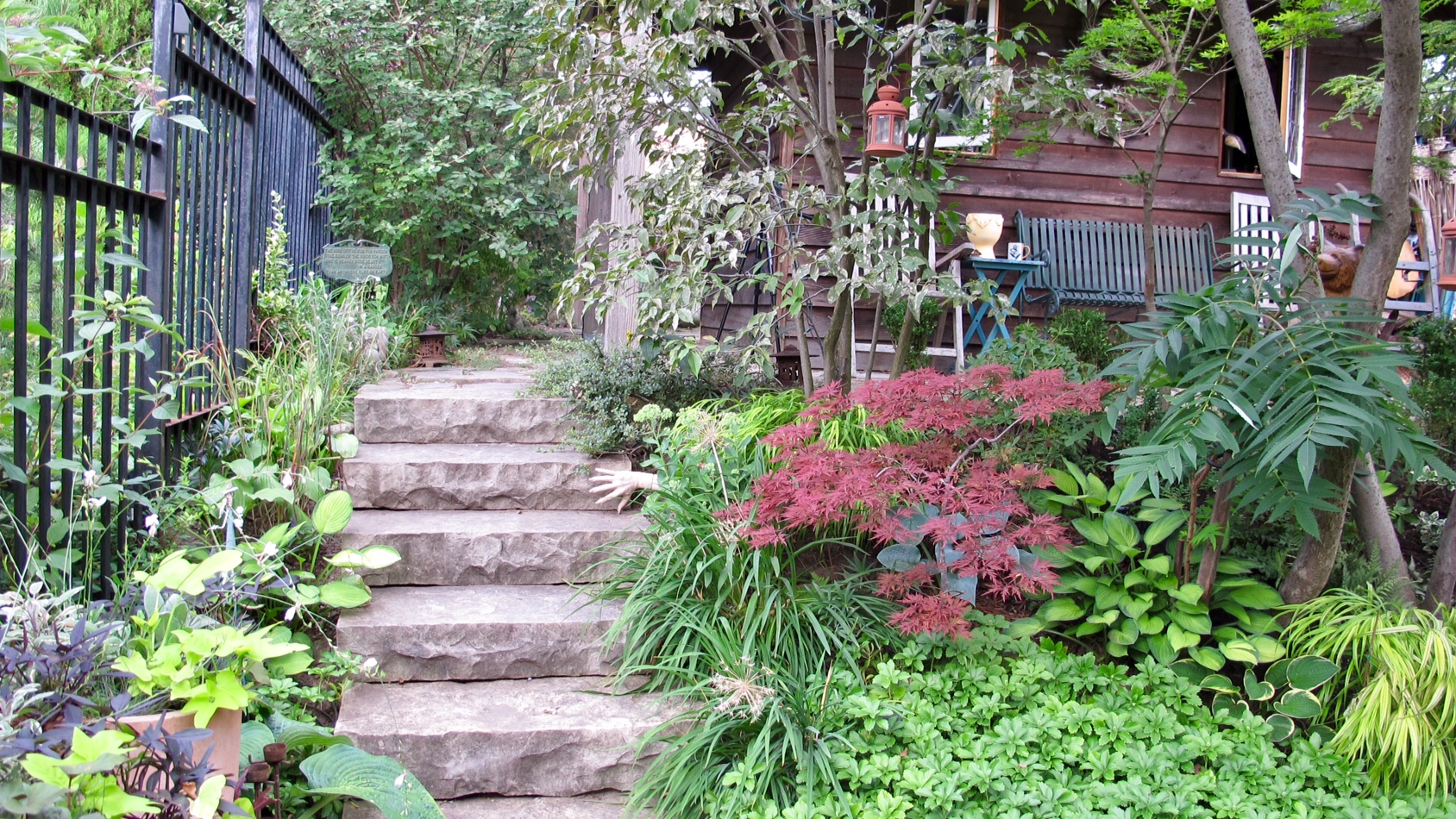 Along the steps leading up through the lush garden there are no flowers on view. Instead, this planting relies on diverse colors and textures of foliage to make a complex, beautiful display.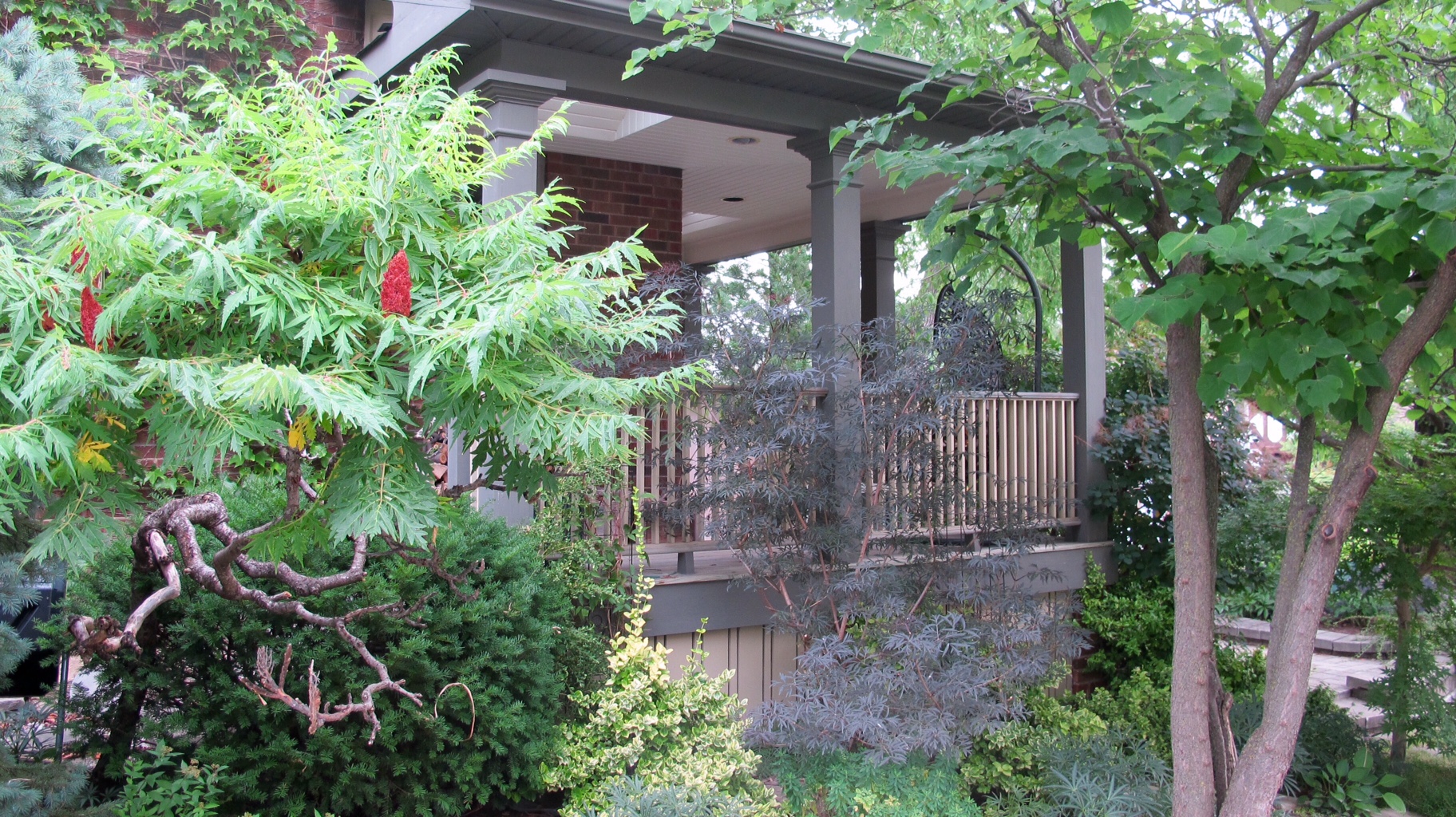 A cutleaf staghorn sumac (Rhus typhina 'Lanciniata', Zones 3–8) in the foreground has fernlike foliage and cones of showy red berries.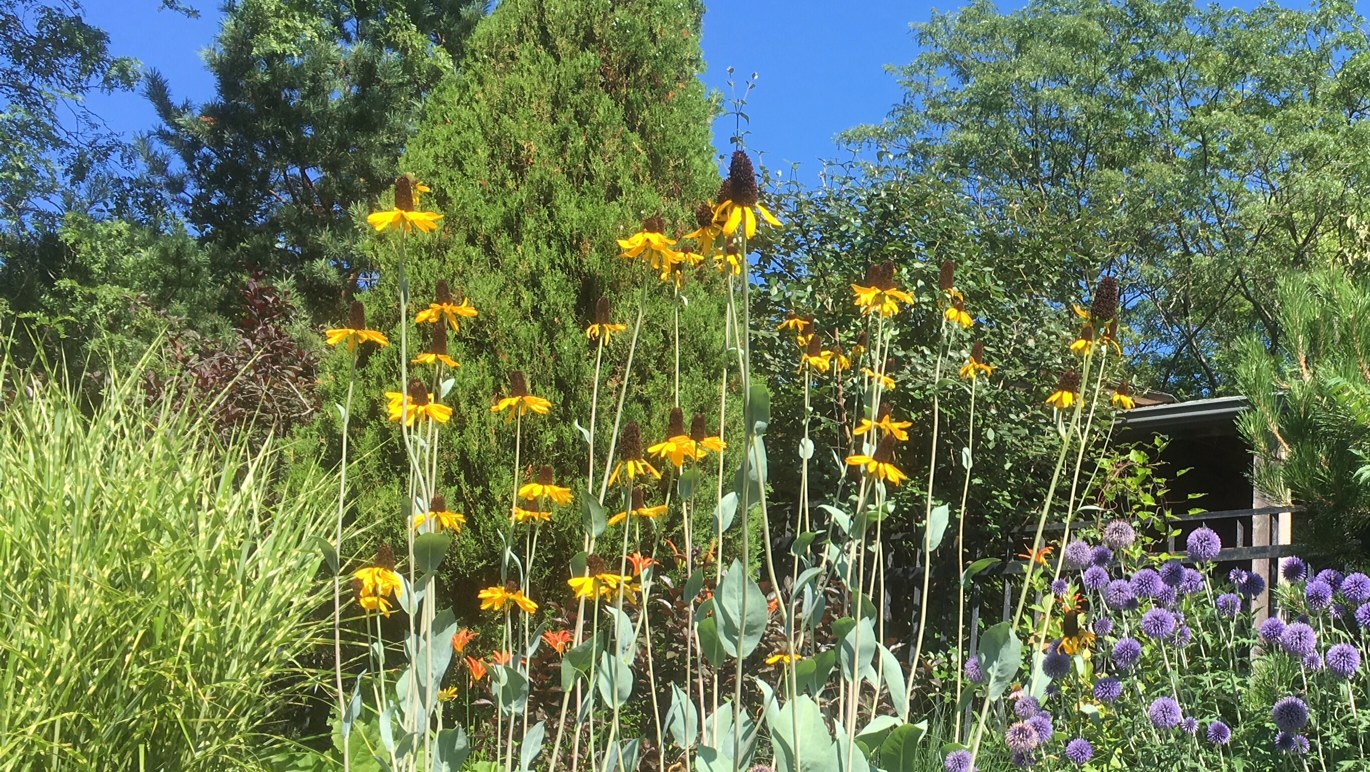 Large coneflower (Rudbeckia maxima, Zones 4–9) has silvery-blue foliage and sends up tall flowering stems that can reach as high as 7 feet to make a dramatic display. This is proof that having a small, urban garden doesn't mean you have to only grow small plants.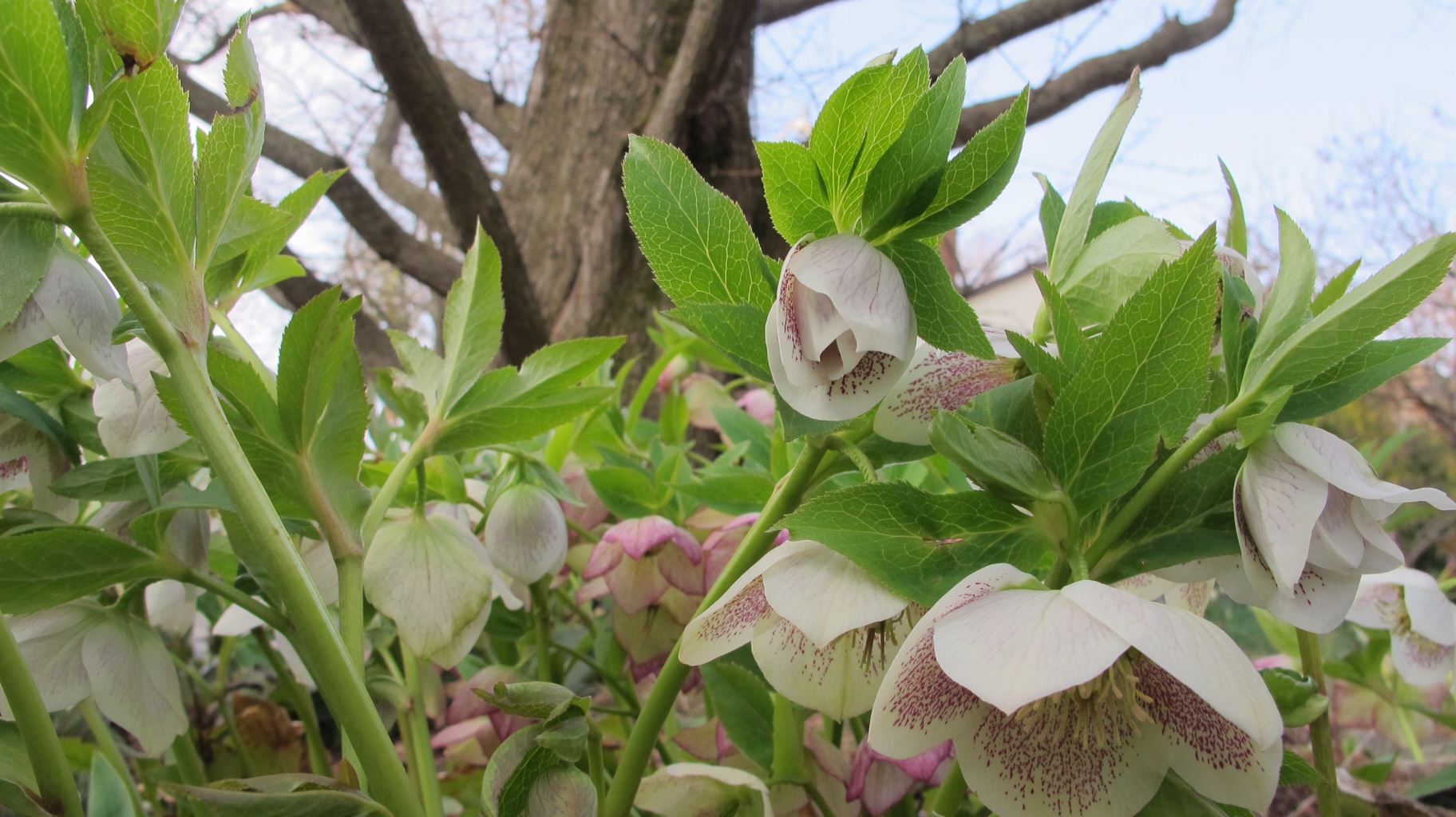 Hellebores (Heleborus hybrids, Zones 4–9) provide color in early spring.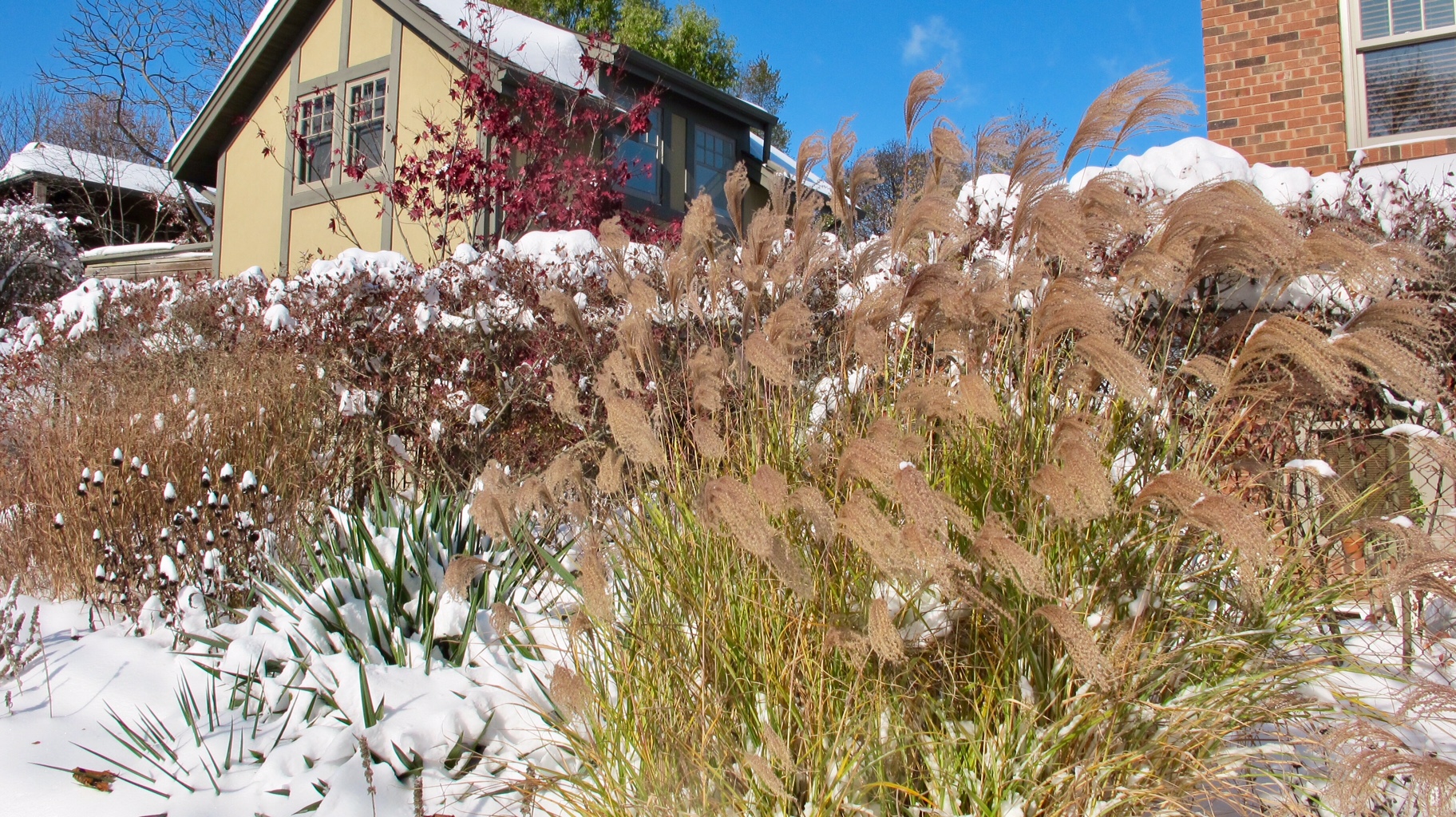 Ornamental grasses, like this Miscanthus sinensis (Zones 5–9), are good choices for winter interest, with feather seed heads lasting long into the winter months.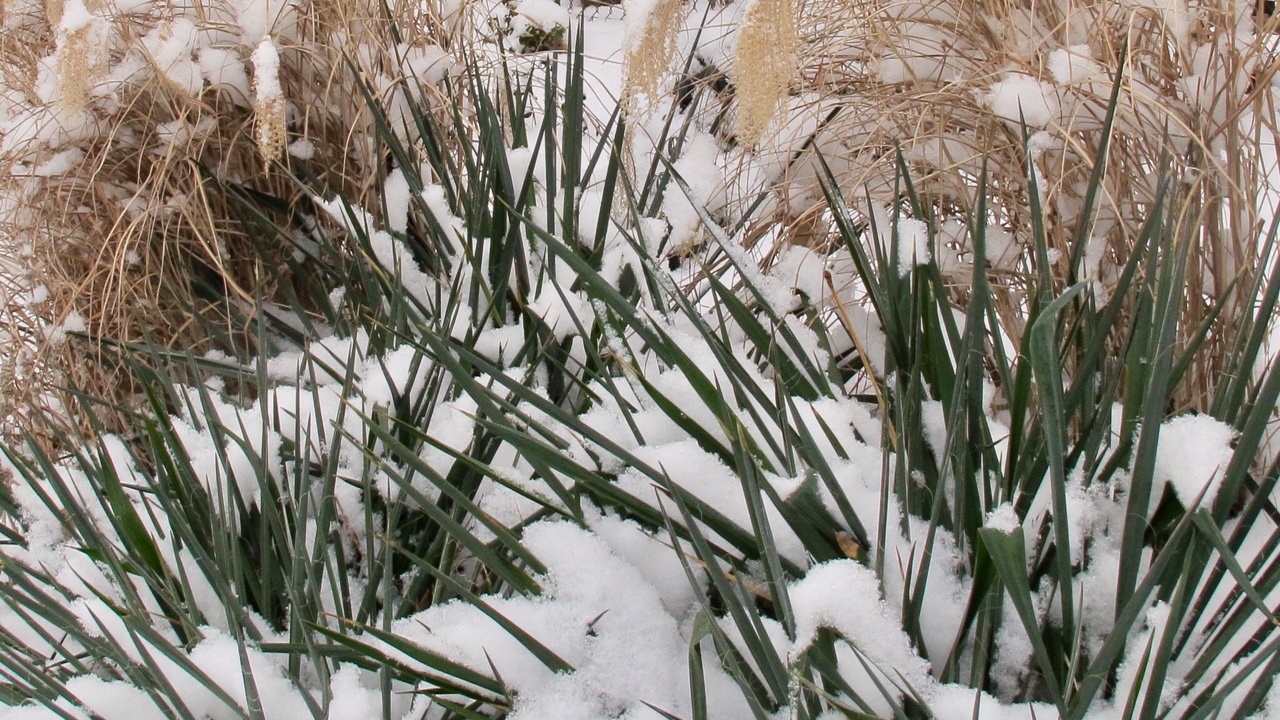 Yucca (Yucca filamentosa, Zones 4–10) leaves provide spikey, architectural green all winter long.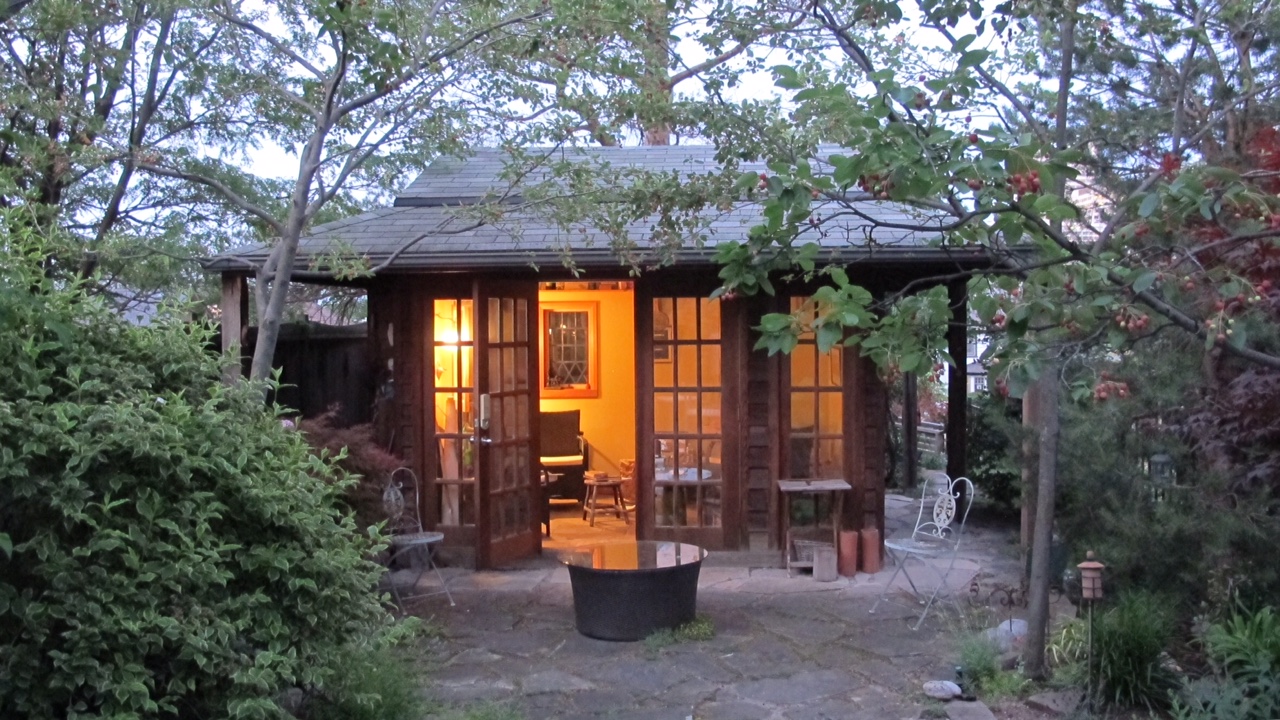 The warm light invites you to step inside, settle into a seat, and enjoy the views of the garden.
Patrick sent so many great photos of this garden that we'll be returning here tomorrow for more, so stay tuned!
Have a garden you'd like to share?
Have photos to share? We'd love to see your garden, a particular collection of plants you love, or a wonderful garden you had the chance to visit!
To submit, send 5-10 photos to [email protected] along with some information about the plants in the pictures and where you took the photos. We'd love to hear where you are located, how long you've been gardening, successes you are proud of, failures you learned from, hopes for the future, favorite plants, or funny stories from your garden.
If you want to send photos in separate emails to the GPOD email box that is just fine.
Have a mobile phone? Tag your photos on Facebook, Instagram or Twitter with #FineGardening!
You don't have to be a professional garden photographer – check out our garden photography tips!
Do you receive the GPOD by email yet? Sign up here.