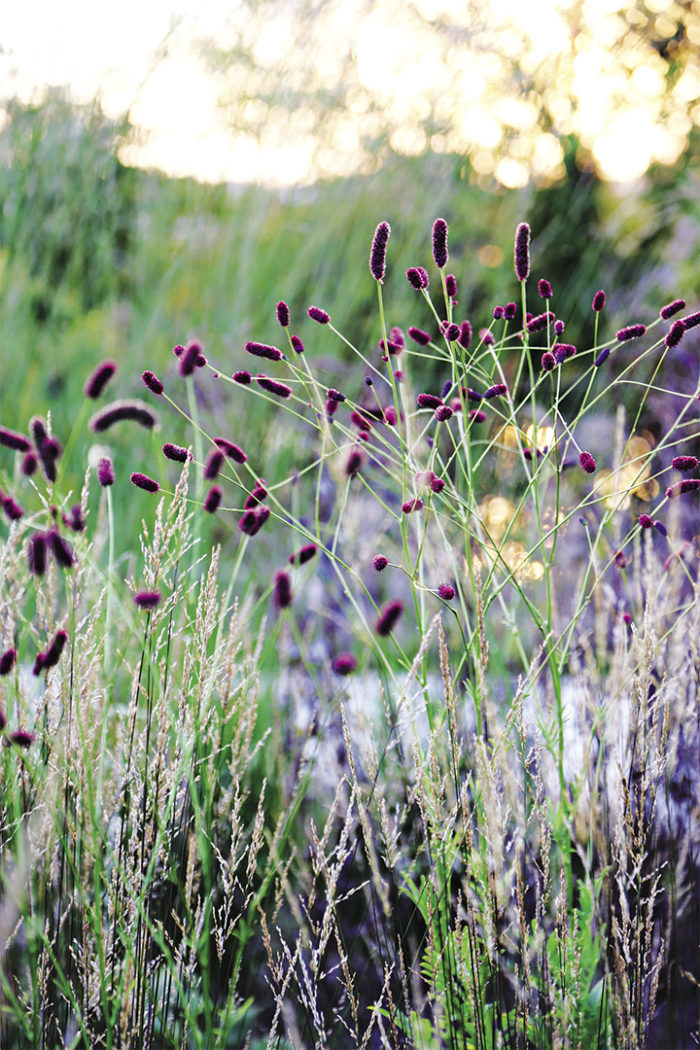 It's easy to see why spring reigns supreme in the garden. What's not to love about the saccharine effusion of lilacs (Syringa spp. and cvs., USDA Hardiness Zones 3–8), irises (Iris spp. and cvs., Zones 3–9), and peonies (Paeonia spp. and cvs., Zones 3–8) in a steady, ritualistic parade that woos our senses? Or trips to the garden center, where wild dreams of lushness result in an inevitable drain on our wallets? But what if the garden could last beyond the solstice, power through Independence Day, and thrive even when the calendar insists that the kids go back to school?
Imagine for a second that there are plants with extended flowering seasons that dare frost to wipe them out or with foliage that doesn't burn to a crisp. There are even some plants that look good in seed, fading into winter with quiet mementos of the season just past. Planting for the long game requires a little creativity, but the rewards are worth it. If you'd rather arrive in autumn without disappointment, consider these eight possibilities that shine in late summer and offer a dynamic finale.
Months of unique flowers with colorful fall foliage
Name: Purple Japanese burnet (

Sanguisorba tenuifolia

'Purpurea')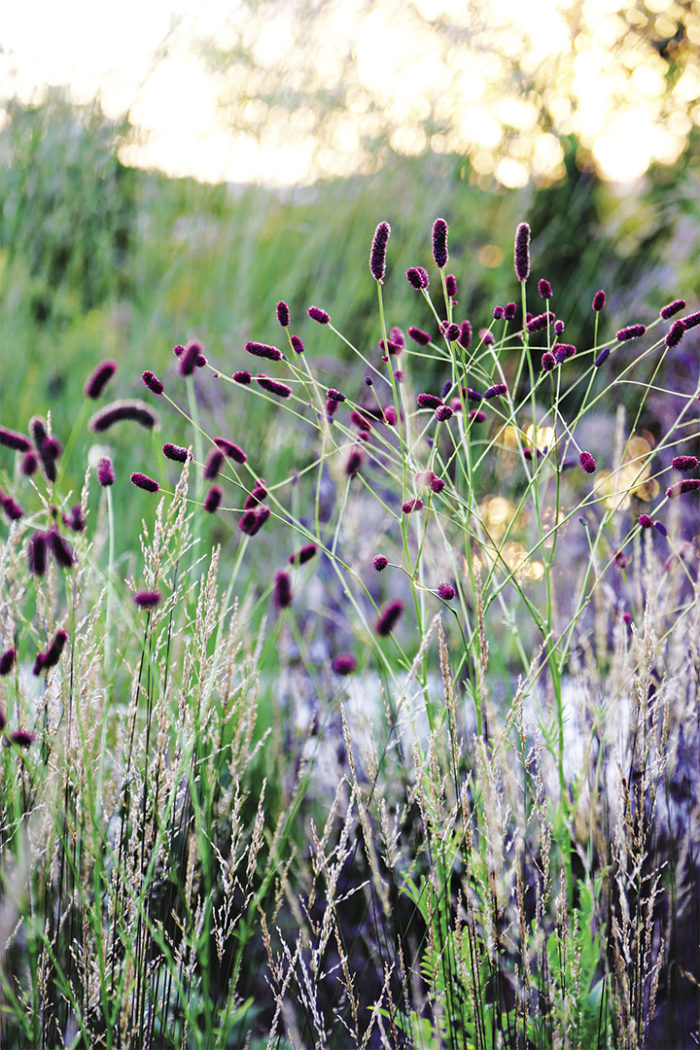 Purple Japanese burnet is a fan favorite among those naturalistically inclined because of its burgundy bobbers that bounce in seeming suspension against a backdrop of grasses and other fine textures. This perennial produces a truly captivating floral display. The bulk of the plant stays close to the ground in a rosette of foliage, from which tall, wiry stems extend. Even if the foliage did fall prey to summer heat, you'd likely never notice. While the flowers steal the show, those leaves do add mileage to the plants' seasonal performance, yellowing into rich shades of gold as the colors of autumn fade. Purple Japanese burnet thrives in soils with constant moisture, growing an extensive root system that supports bevies of flowers season after season.
USDA Hardiness Zones: 4 to 8
Size: 3 to 4 feet tall and 2 feet wide
Conditions: Full sun; moist soil
Electric foliage with an explosion of fall berries
Name: 'Sun King' aralia (

Aralia cordata

'Sun King')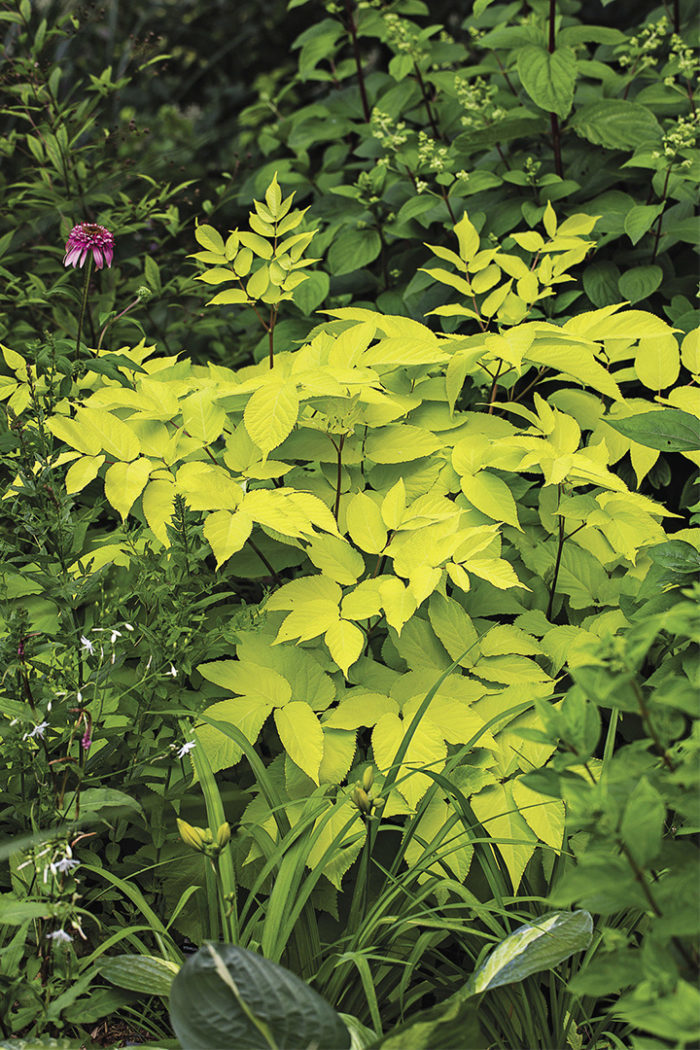 As bodacious foliage goes, 'Sun King' makes no apologies. From Oregon to Maine, this shrub has earned a following for a spring-into-summer eruption of chartreuse-golden leaves that tower at hulking heights—up to 7 feet, if you're lucky. Even if you're not, this shrub manages to grow into a structural statement with the kind of horticultural declamation that you wished more plants had on account of its growth habit alone. The vibrancy of its leaves depends largely on exposure. In partial shade, the leaves tend toward shades of lime instead of lemon. White, alien-esque flowers orbit the far reaches of red-tinted stems, attracting bees and pollinators in late summer, yielding purplish berries later in fall. You couldn't plant a jazzier companion for hostas (Hosta spp. and cvs., Zones 3–9) and epimediums (Epimedium spp. and cvs., Zones 5–9), which sulk colorlessly in late summer.
Zones: 4 to 8
Size: 6 feet tall and 3 feet wide
Conditions: Full sun to partial shade; moist, well-drained soil
Fireworks that start in July and keep coming until the snow flies
Name: Mexican giant cigar plant (

Cuphea micropetala

)
Southern gardeners can maximize the growing season with high-mileage plants like Mexican giant cigar plant, which wait until summer's finale to flourish. Stout clumps of finely textured, jade green leaves reach 3 to 4 feet tall when an explosion of yellow buds pop and crackle into cigar-shaped blooms in ember shades. This display, unlike the fireworks imagery it might call to mind, lasts unflaggingly through the first freeze. This tough perennial is anything but fussy and is an easy magnet for hummingbirds and honeybees. For anyone gardening north of Zone 7, Mexican giant cigar plant makes a fine container plant that goes the distance, unlike flower-floozy annuals and tropicalismo foliage.
Zones: 7 to 10
Size: 3 feet tall and wide
Conditions: Full sun to partial shade; well-drained soil
A beautiful habit enhanced by intense autumnal hues
Name: Afterburner® black tupelo (

Nyssa sylvatica

'David Odom')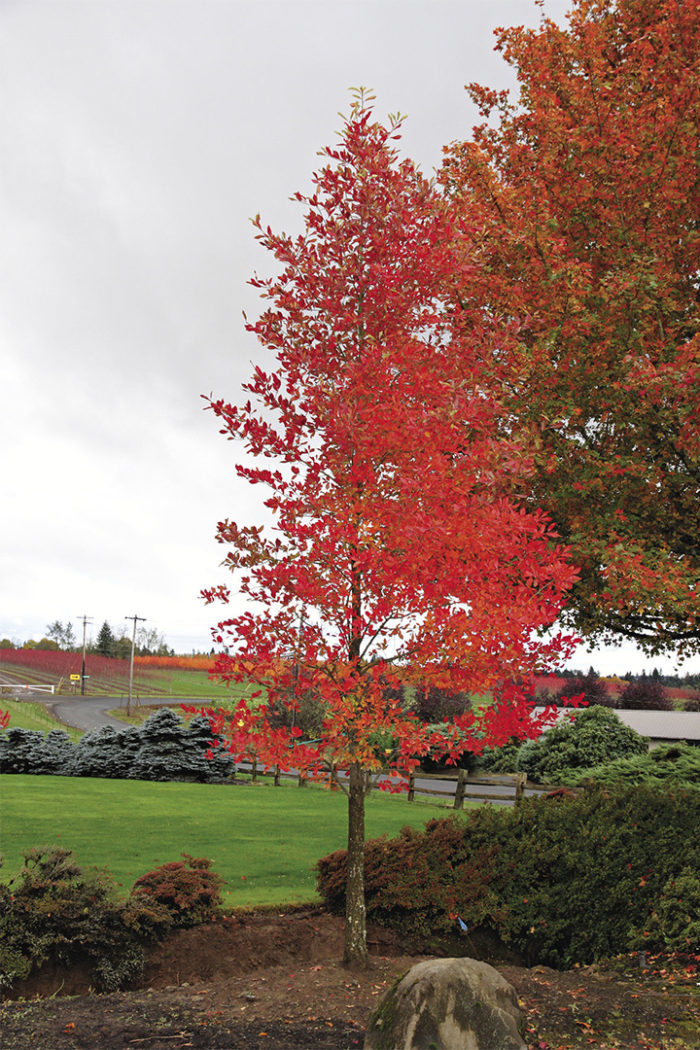 In the fall color department, few trees offer red color as intense and vibrant as Afterburner® black tupelo, a new cultivar with an exceptional pyramidal habit. Not only do those leaves offer incredible color in response to cool nights, but their luster warrants attention for their summer-long shine. Cloaking its uniquely symmetrical form, the tree's deep green leaves persist from bud break through senescence unblemished by foliar diseases even into autumn. Afterburner® is a perfect choice for urban landscapes due to its organized habit, adaptability to clay soils, and tolerance of bright exposures.
Zone: 5 to 9
Size: 35 feet tall and 20 feet wide
Conditions: Full sun to partial shade; moist, well-drained soil
Bold foliage that doesn't ever burn
Name: 'Golden Jubilee' anise hyssop (

Agastache foeniculum

'Golden Jubilee')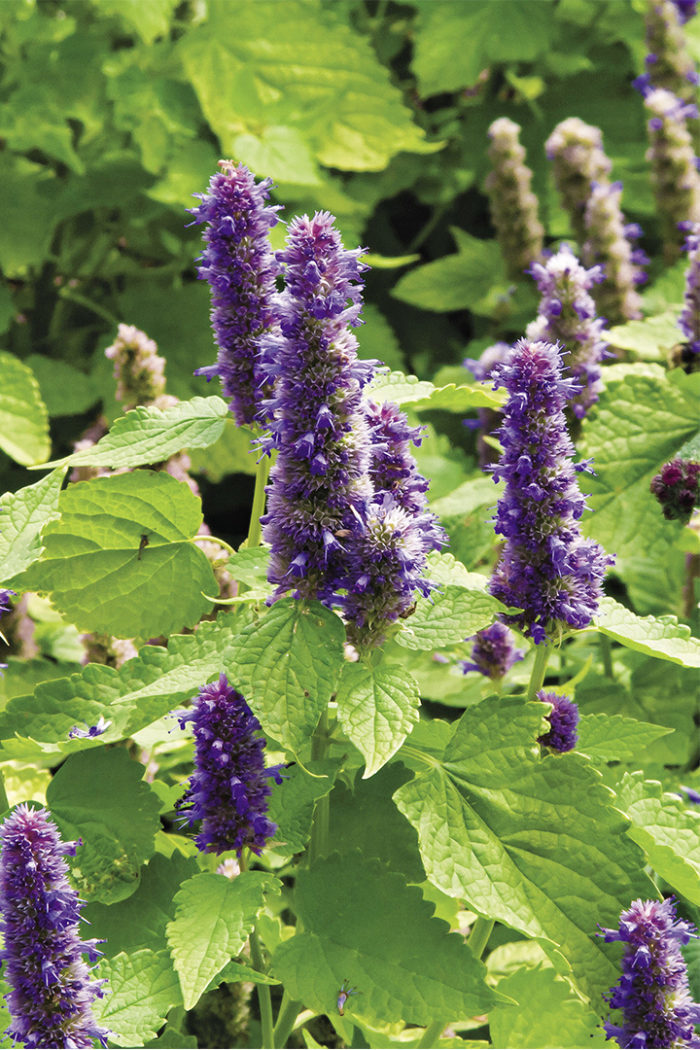 'Golden Jubilee' anise hyssop merits planting for its herbal qualities, but the real story is the glowing chartreuse leaves that don't fade in spite of August conditions. Unlike other hyssops, it is relatively compact with stems terminating in 4-inch-long, bright purple, bee magnets from solstice to equinox. Some gardeners might take offense with its aggressive tendencies; roving roots that take advantage of drier soils to form showy colonies. But when it is well-sited, the tenacity of 'Golden Jubilee' can be celebrated—it's a no-fuss, no-muss plant, even when summers bear down. For the best color and longest persistence, grow this workhorse in a partially sunny spot with good air circulation, which prevents mildew from striking in earnest.
Zone: 5 to 10
Size: 2 feet tall and wide
Conditions: Full sun to partial shade; well-drained soil
A commanding presence in every season
Name: Cutleaf prairie dock (

Silphium pinnatifidum

)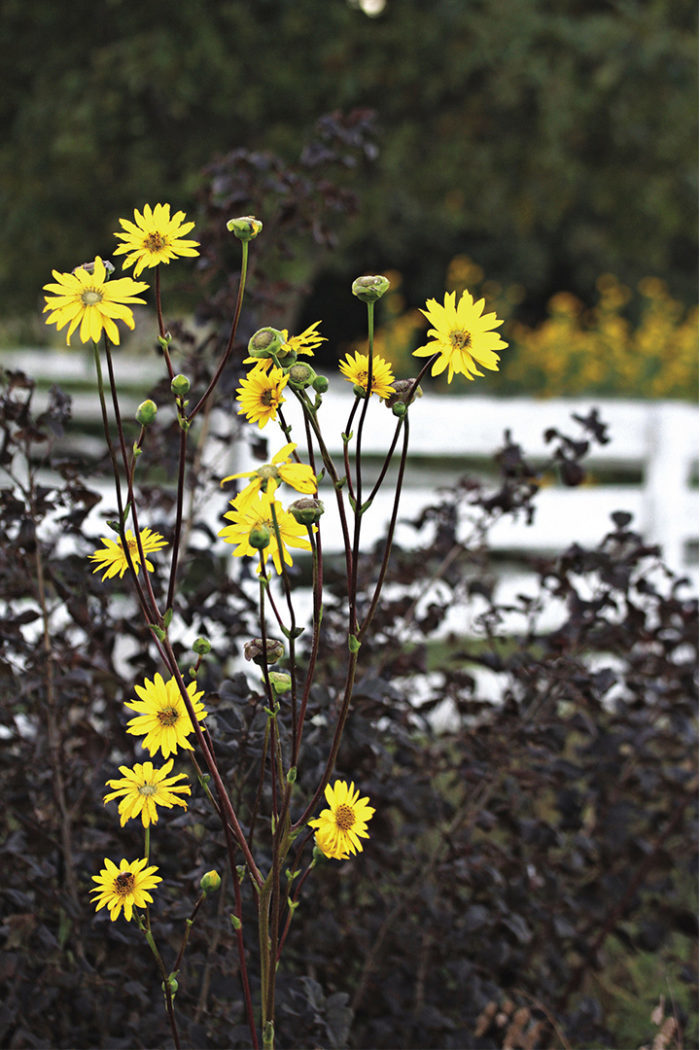 By any estimate, prairie docks are big—the horticultural equivalent of bulky, comfy living room furniture. Cutleaf prairie dock offers graphic architecture for the garden border. Dissected, rigid green leaves up to 2 feet tall form a basal ring around skyscraping stems bearing sunny yellow flowers up to 3 inches across. Like all silphiums, cutleaf prairie dock drives a taproot deep into the ground, the kind of botanical plumbing necessary for a plant to persist through even the toughest droughts. While its floral display is lovely, it's the totality of this Southeastern native's ornamental interest over several months, from foliage to flowers, that earns it high marks. Left to stand through the first snow, the flower stalks and sparse seed heads are curious remnants of a bygone season—aerial sticks appointed with cosmically inspired ornaments.
Zones: 4 to 8
Size: 8 to 10 feet tall and 2 to 3 feet wide
Conditions: Full sun; well-drained soil
Late-season seedpods that are as cool as the midseason blooms
Name: 'Helios' clematis (

Clematis tangutica

'Helios')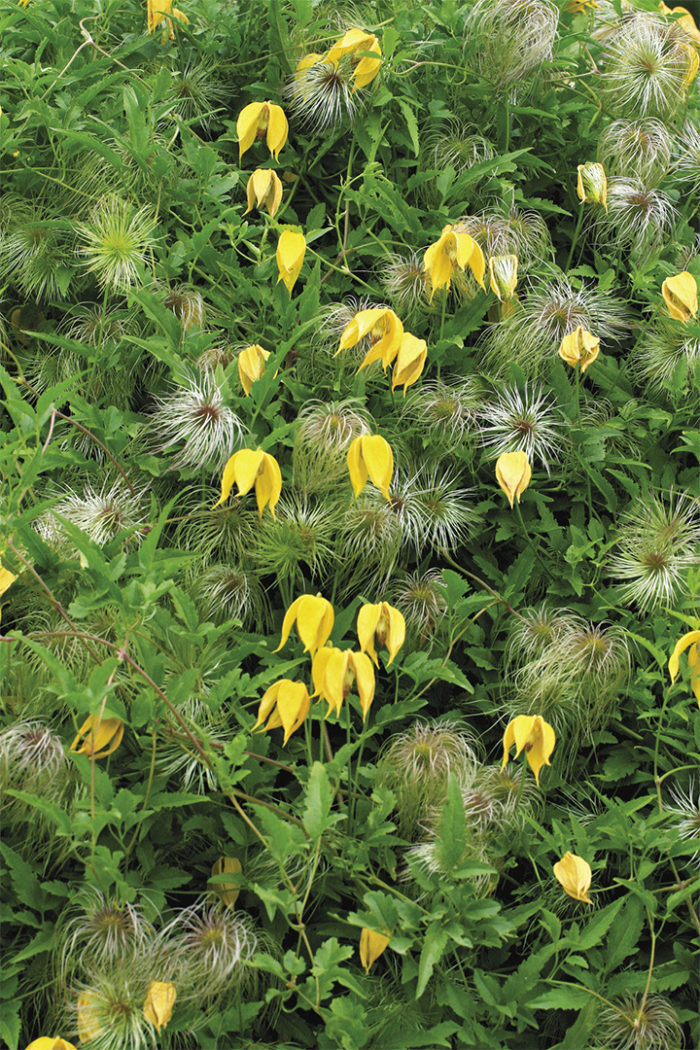 This variety of clematis may have fine, nodding flowers with thick, yellow petals reminiscent of lemon peels—but it has even finer seed heads. Soft, tufty, and ostensibly fragile, these cotton-white fuzz balls invite touching. "Robust" might best describe its growth tendencies, rambling up almost any structure and probably something nearby, too. 'Helios' flowers the best of any first-year clematis I know. This is a Group 3 clematis. That means it's later flowering than traditional large-flowered hybrids and often does so twice in a season, once in summer and again in early fall. If it gets out of hand, whack it back in early spring by a third. Extended dry spells would just as easily temper it, though only reining it in to 6 feet in height instead of 8 feet or more.
Zones: 4 to 9
Size: Up to 8 feet tall and wide
Conditions: Full sun; moist, well-drained soil
All the beauty of barberry without the invasiveness
Name: Little Devil™ ninebark (

Physocarpus opulifolius

'Donna May')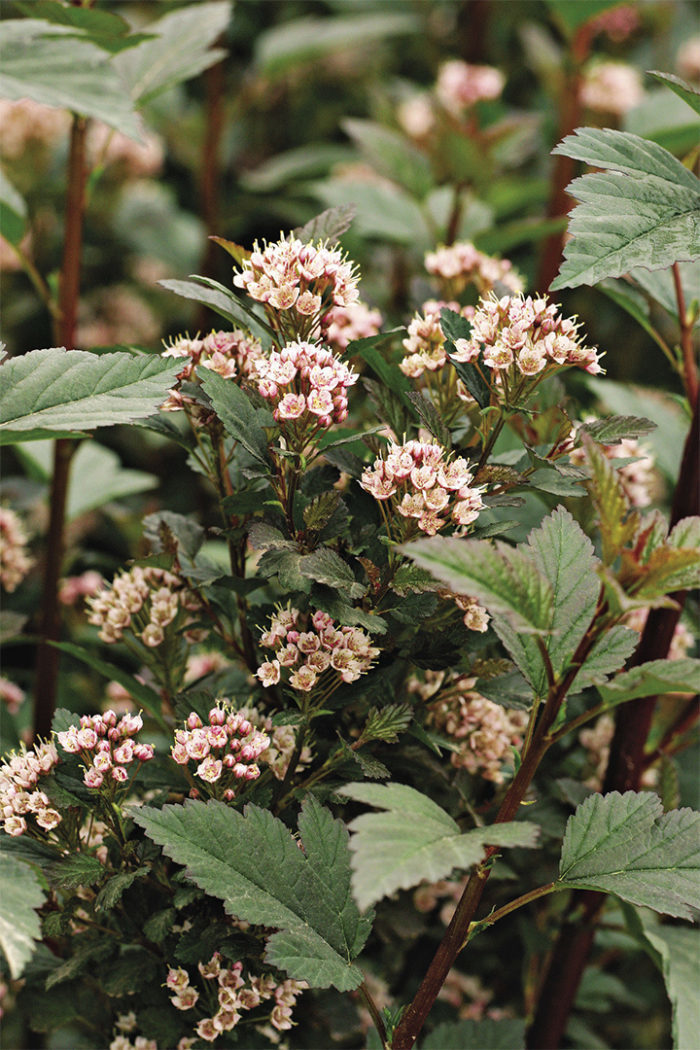 Dwarf and bijou, 'Little Devil' shrinks the charm and familiarity of ninebarks into a pint-size version. Classic clusters of white-tinted, purplish-pink flowers frost the plant's stems in midsummer and last for a few weeks. Perhaps most of all, its powdery mildew-resistant foliage guarantees an unblemished display of merlot-tinted leaves, finely cut and held in tight ranks on gently arching red stems. The small, serrated leaves turn purple in fall, which helps highlight the red berry clusters. In a container, it's an eye-catching focal point. In the landscape, it's an enduring alternative to invasive Japanese barberry (Berberis thunbergii* and cvs., Zones 5–8) with months of ornamental capacity in combination with other shrubs and perennials or singularly, as an informal hedge.
Zones: 3 to 7
Size: 3 to 4 feet tall and wide
Conditions: Full sun; well-drained soil
*Invasive alert: This plant is considered invasive in some areas.
---
Basics
Tips to help your plants go the distance
Some garden staples simply aren't built to look good from spring until the first flakes start to fall. However, there are some things that you can do to help plants that prematurely peak last a little longer.
Provide a midseason haircut
Many aster family members (Aster, Doellengeria, Eurybia, and Symphyotrichum) bulk up quickly in early summer and benefit from a midseason haircut to keep them dense and bushy. Removing up to half of the plant's mass will result in more robust plants later in the season.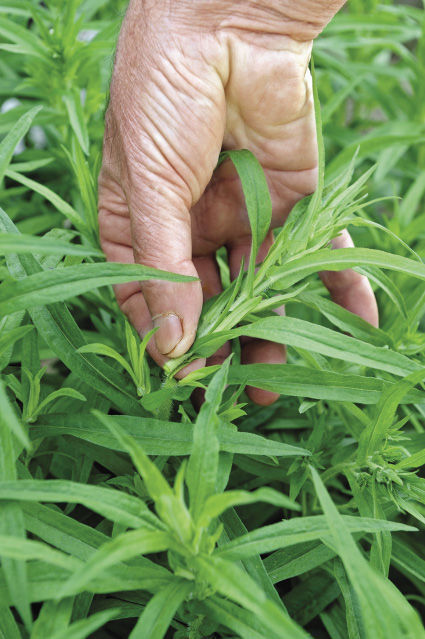 Stop deadheading
While deadheading can prolong the display of many perennials, consider the appropriate time to suspend this activity in favor of seed heads and fruit set, which adds interest for you as well as wildlife.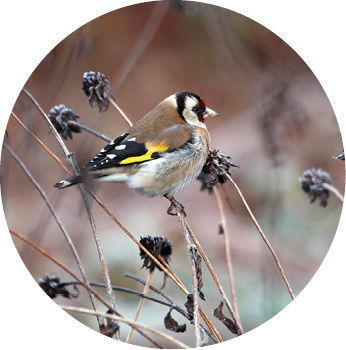 Groom spent foliage
Cut away scorched or spent foliage for appearance and overall plant health. In that condition, it's not doing the plant much good anyway and, in many cases, prevents new buds from breaking when temperatures cool.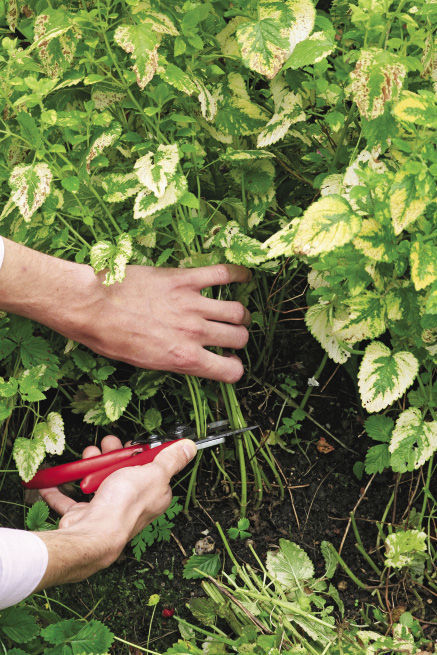 ---
Sources
• Bluestone Perennials, Madison, OH; 800-852-5243; bluestoneperennials.com
• Broken Arrow Nursery, Hamden, CT; 203-288-1026; brokenarrownursery.com
• Enchanter's Garden, Hinton, WV; 215-272-1843; enchantersgarden.com
• Joy Creek Nursery, Scappoose, OR; 503-543-7474; joycreek.com
• Plant Delights Nursery, Raleigh, NC; 919-772-4794; plantdelights.com
---
Kelly Norris is the director of horticulture for the Greater Des Moines Botanical Garden and author of Plants with Style.
Photos: Kelly Norris, millettephotomedia.com, Joshua McCullough, courtesy of jfschmidt.com, Thomas Alamy/gapphotos.com, Marin Staffler/gapphotos.com, Graham Strong/gapphotos.com, Bill Johnson