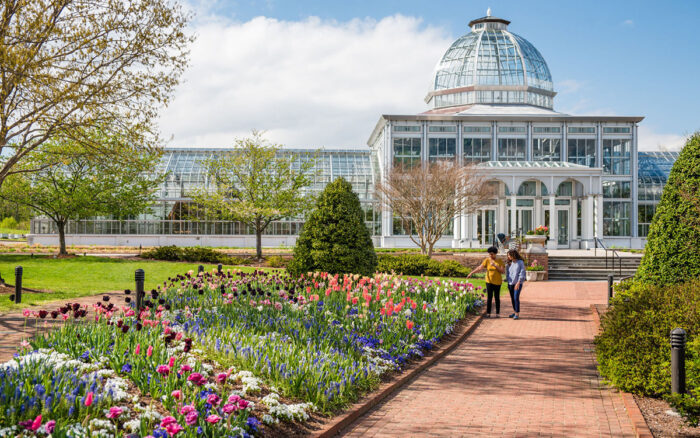 Visiting a public garden is one of the best ways to find inspiration. One of the best public gardens in our region is Lewis Ginter Botanical Garden in Richmond, Virginia. With 82 acres and a dozen themed gardens, every gardener will be dazzled by the beauty of this Southeastern gem.
History and development
The original property was given to the city of Richmond by heiress Grace Arents and named after her uncle, Lewis Ginter, as a public park and botanical garden. For years, the property lay in a state of neglect and disrepair. In 1984, the garden was chartered and organized. After a three-year rehabilitation process, Lewis Ginter was officially opened to the public. The garden has experienced rapid growth since that time and is now a shining example of horticulture in our region.
Huge plant diversity and a world-class conservatory
Garden enthusiasts will find over 5,700 taxa of plants surrounded by 11 major buildings, which include a world-class conservatory and greenhouse. The Conservatory is the true jewel of this garden and includes a 63-foot-tall central dome. Several lakes and woodland paths pair beautifully with more traditional horticultural displays. Visitors can spend all day exploring the gardens and still find more to discover.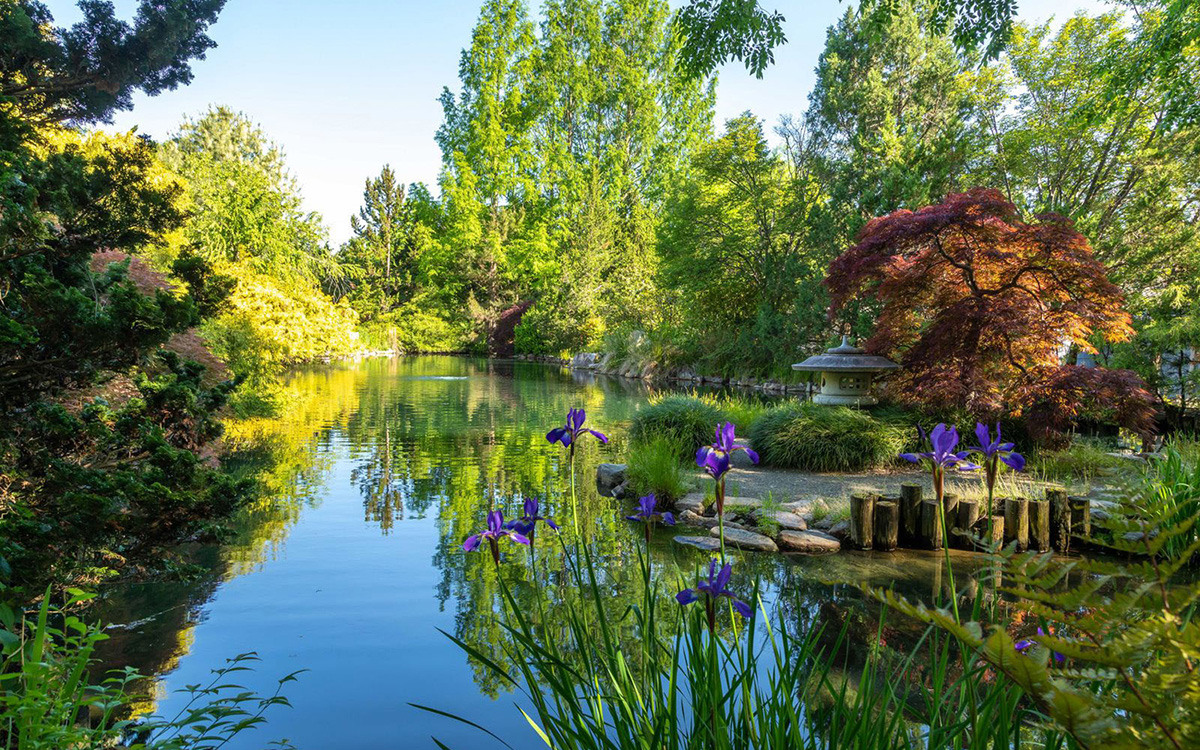 Garden spotlight: Asian Valley
Filled with artistically placed boulders, dramatic water features, and theatrical tree forms, Ginter's Asian Valley stands out among the various themed gardens. Here you will find displays of plants native to Asia that are adapted to growing conditions in the Mid-Atlantic and Southeast. Japanese maple (Acer palmatum and cvs., Zones 5–9) fans and conifer enthusiasts will find this garden of particular interest. Capturing the spirit of Asian garden design, visitors are invited to be introspective as they stroll the paths.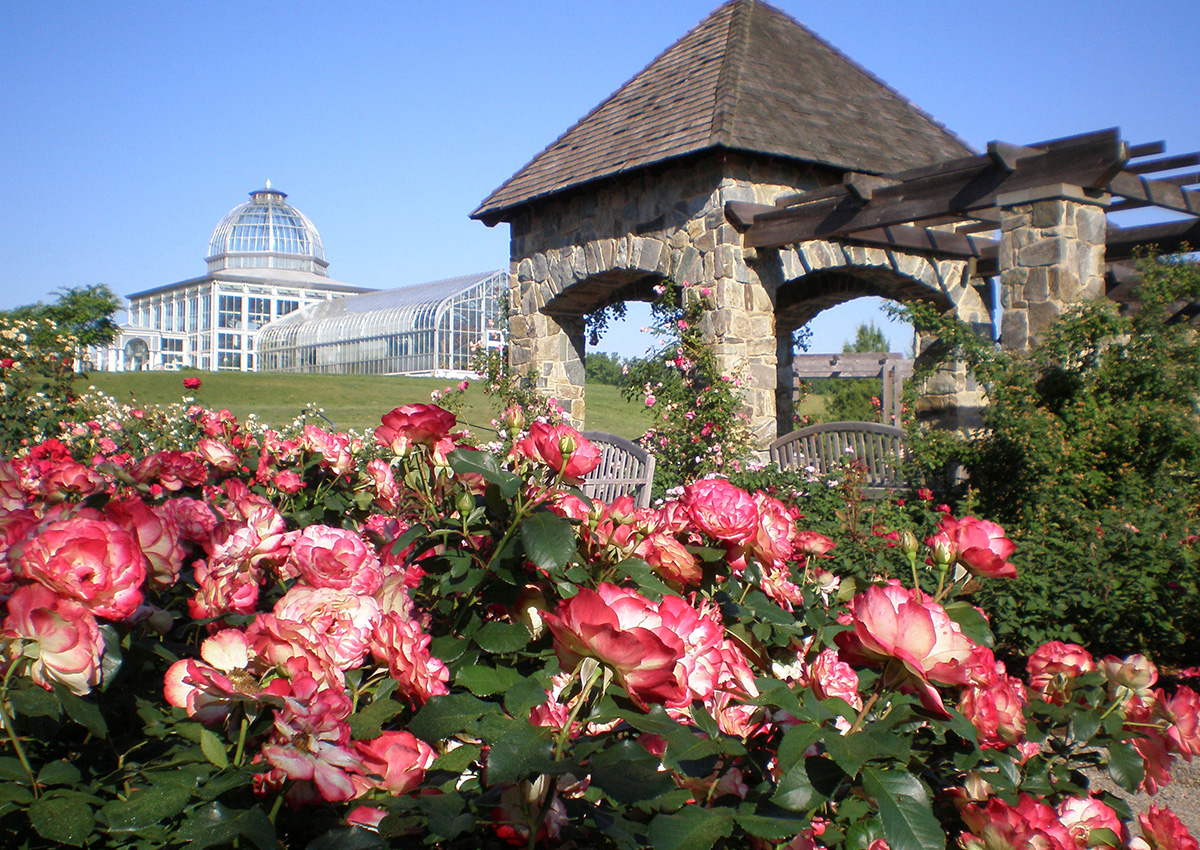 An insider's perspective
I asked Brian Trader, president and CEO of Lewis Ginter Botanical Garden, what he wants people to know about the garden he and his team of staff and volunteers offer the community. He replied, "Lewis Ginter Botanical Garden provides gardeners and plant enthusiasts an immersion into creatively curated gardens and ecological experiences. Intimate spaces and grand vistas throughout the garden feature native and exotic plant selections which thrive in the urban Southeast." I also asked Brian about a garden highlight he would recommend for visitors. He told me, "Our guests are especially inspired by our West Island Garden with [its] focus on natives and carnivorous pitcher plants as well as our Cochrane Rose Garden, which showcases varieties well-suited for Mid-Atlantic summers."
Plan your visit
Lewis Ginter is not just one of the top botanical gardens in the Southeast. It has made several top 10 lists for all botanical gardens in the United States. I recommend you set aside a full day for your visit. If you are in the area, close to Richmond is Maymont, a nineteenth-century estate with a Gilded Age mansion, garden, arboretum, and wildlife center. For the history buff, Colonial Williamsburg, one of the largest outdoor museums in the country, is not a far drive from either of these stops. Our region is full of wonderful horticulture and Lewis Ginter Botanical Garden is leading the way. In the coming year, make garden travel a priority and get inspiration from one of our region's wonderful public gardens.
For more on public gardens in the region, check out Finding Inspiration at Public Gardens.
—Andy Pulte is a faculty member in the plant sciences department at the University of Tennessee.