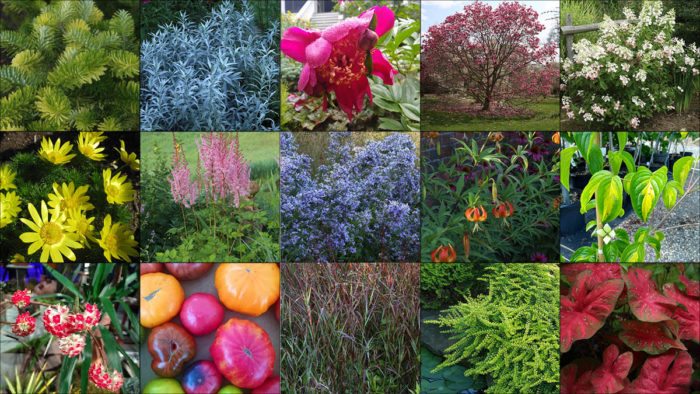 If we gardeners are good at anything, it is dreaming about plants and what they can add to our landscapes. That's why we at Fine Gardening have put together this collection of plants that are sure to catch your eye for their appearance, their performance, or both.
If you see something you like, and we are sure you will, look it up. You are bound to find a mail order source, if not a nursery near you, that sells the plant you want. But make sure you have the right place for it. Beyond sun/shade/soil considerations and appropriate UDSA Hardiness Zones, be sure to check out what kind of winters and summers it can withstand. Can it handle a wet winter, or does it need it dry? Does it even get cold enough for the plant to go dormant? Are your summers too hot or not hot enough? Can the plant handle your summer's dry or moist air? These are all good things to know before you add to your garden something you fell in love with in a photo.
If you get frustrated because a plant that caught your eye doesn't suit your site, fear not: there is still hope. A little sleuthing on your part will turn up different cultivars or species of your desired plant that might be what you need. Still not finding something? Try to zero in on what it was about the plant that piqued your interest. Was it huge leaves? Surprising variegation? Eye-popping blooms? Seek those qualities out in plants that do suit your conditions. You might not find the first plant that caught your eye, but you are sure to find something to fall in love with. There are always more plants at the nursery.
Enjoy scrolling through these options, but be aware: this gallery might just have you planning a whole new garden.
More great plants
Spring into Summer: 6 Garden Bed Designs to Try This Year